MediaTek, the famous Taiwanese fabless semiconductor company, has released a teaser poster of its first chipset for gaming smartphones.  The poster, however, doesn't reveal much about the upcoming chipset named the Helio G90. This was just after Qualcomm announced the all-new Snapdragon 855 Plus processor for virtual reality (VR) and gaming.
What's the Helio G90 gaming chipset based on?
Online speculations suggest that the Helio G90 chipset is based on the Helio P90. The P90 has a powerful Imagination PowerVR GM9446 (970MHz) GPU, along with a fast LPDDR4X memory controller.
It's also got two Arm Cortex-A75 CPUs (2.2GHz) with six Cortex-A55 cores (2.0GHz) in an octa-core cluster. This single cluster is connected to a huge L3 cache that all cores can access.
The SoC combines this CPU complex, the GPU, and the memory controller with the APU 2.0, that can generate a performance-leading 1165GMACS. All these features prove the Helio P90 to be a definite upgrade over the Helio P70's Mali-G72 MP3 by 15%.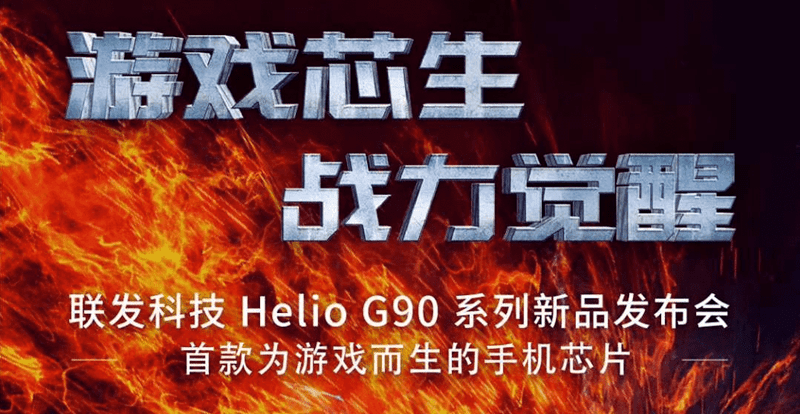 The big question is, will the Helio G90 use the same GPU as the P90? Or will we see it using an even more powerful one? If it does, gamers will have much better gaming experience. But we can't say anything until MediaTek reveals more about the upcoming gaming chipset.
Some Original Equipment Manufacturers (OEMs) have already made announcements based on the Taiwanese company's teaser poster. For instance, both Vivo and Oppo have announced that they'll have phones powered by MediaTek chipsets next.
Interestingly, Chinese smartphone company Xiaomi hasn't declared anything of the sort.
Also Read: PUBG Lite Available in India: System Requirements and Initial Impressions
Earlier, MediaTek had announced its decision to introduce a 5G-enabled chipset in India by the end of 2019. This would notch up the competition among faster wireless data connection service providers. Anku Jain, MediaTek India's Managing Director, had confirmed that they would launch the SoC by the end of 2019 and shipped in 2020. "5G is a very big focus area for us," Jain had said.
Are you excited about the upcoming Helio G90? Let us know in the comments!