Xiaomi has recently revealed that it's going to launch the Mi A3 soon in Poland. Everyone's been speculating a lot about this next-gen Android One smartphone, and now, our wait is going to end.
The company posted an image on its Polish forums on 12th July, with the slogan 'More than it seems'. According to the image, Xiaomi will launch the Mi A3 at 4 PM in Warsaw, Poland's capital, on 25th July 2019. It's also expected to announce the Mi A3 Lite on the same day, but this hasn't been mentioned for now.
Last week, Xiaomi released its first official Mi A3 Android One teaser on its official forums and social media accounts. The images state that "the world's best-selling Android One series is back". In this, it quoted a Canalys report from May 2019.
The company also tweeted that the Mi A-series is "coming back with a serious bang". What's more, its global Twitter account has changed its name temporarily to Xiaomi #PhotosWithoutLimits to promote the two Mi A-series devices.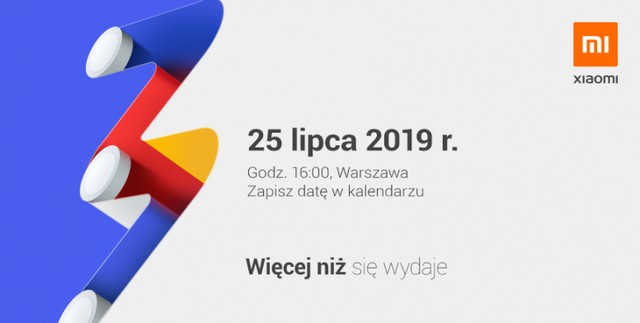 Most people think that these two Mi A-series devices are re-branded versions of Mi CC9 and Mi CC9e. Mi A3, for instance, is similar to Mi CC9 in terms of design. The company had launched the CC9 and the CC9e smartphones in China earlier in July, focusing on females and the youth.
Online speculations suggest that the MIUI in the CC9 and CC9e series have been replaced with pure Android. The results are now being marketed as Mi A3 and Mi A3 Lite.
Also Read: 6 Main Android Q Features Announced by Google at I/O 2019
Mi A3 and Mi A3 Lite Specs
In terms of hardware, the Mi A3 and the Mi A3 Lite will be powered by an octa-core Qualcomm Snapdragon 730 SoC and an 11nm Snapdragon 675 processor, respectively. The Mi A3 has the Adreno 618 GPU and Kryo 460 CPU cores, while it's Lite variant comes with the Adreno 612 GPU and Kryo 470 CPU cores.
Coming to the cameras, the Mi A3 is rumoured to sport a triple camera, along with a 32 MP front one. It's Lite version will have a dual-cam setup.
So are you excited for this launch? Let us know in the comments!