Entertainment is no more limited to televisions only. With time, many on-demand services have come online and providing hours of interesting content to watch on any device and at any time. One of them is CBS All Access. So, let's have a look at what actually this streaming service is, it's awesome features and how to cancel CBS All Access subscription for the website, Roku and iTunes users.
It's like a premium version of a television network that makes some popular TV series and games available online for their subscribers. As per the website, you can currently stream 10000+ episodes of your favourite TV shows on Apple TV, Google Chromecast, Amazon Fire TV, Android and on almost every popular platform. You can even download the CBS app and use it to watch your favourite content on mobile or tablet too. Apart from content on-demand, CBS All access also allows you to watch Live TV on any supported device.
CBS All Access is currently competing with popular services such as Netflix, HBO, Hulu, and others. So, it's charging a very nominal price for a subscription. You can watch popular shows like Star Trek: Discovery, Blue Bloods, Bull, CSI, One Dollar, Strange Angel, American Gothic, Big Brother, etc.
Also Read: 5 Best Websites to Watch Hindi Movies Online For Free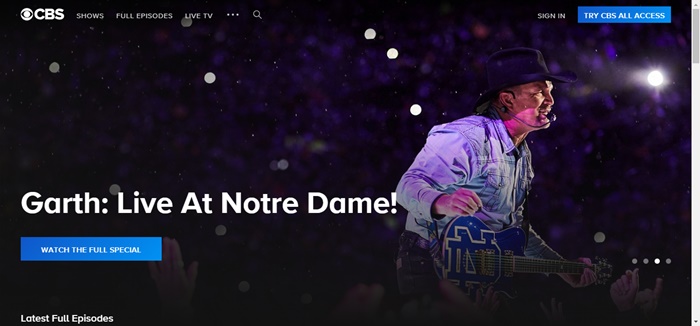 If you are interested in their shows and offers, there are two types of subscriptions.
The first version is with limited commercials at a price of $5.99 per month.
The second is commercial-free and comes at a price of $9.99 per month.
You will get a 1 week free trial with both of these subscriptions. Also, you can opt for an annual plan and get a 15% discount.
Features of CBS All Access:
1. 10,000 Episodes On Demand
CBS All access made it easier than ever to access the shows you love from America's #1 network – live and on-demand! You can watch popular shows like The Young and the Restless and Madam Secretary, NCIS and many exciting new dramas and comedies. CBS All Access enables you to discover something you've never seen before.
2. Exclusive Access to Originals
CBS All Access is a subscriber-based platform to watch Original series like Tell Me A Story, Strange Angel, The Twilight Zone, No Activity, etc. It's a very good platform to stream an amazing series.
3. Stream Live TV 24/7
Interested in watching NFL on CBS? Just sign in to stream local live TV broadcast, special events, sports and many other popular shows. The subscriber can even watch CBSN, a 24/7 live-streaming news channel with award-winning CBS News coverage.
4. Anytime, Anywhere, Across Devices
CBS All Access allows you to watch your favourite shows on any device you have. You can also use their app to enjoy their favourite CBS programs whenever, wherever!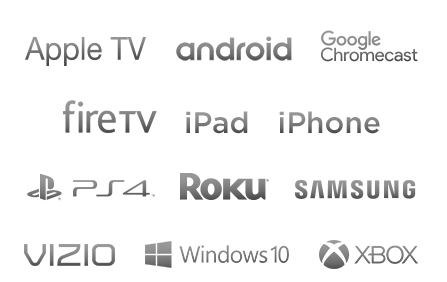 Also Read: 9 Best Video Streaming Platforms in India
How to Cancel CBS All Access Subscription
If you have already watched all the episodes available or not using your CBS All Access anymore, you probably want to cancel your CBS All Access Subscription. Just like any other popular online streaming service, CBS All Access doesn't have any contract. It means you can cancel or re-subscribe anytime without any questions asked.
Cancel CBS All Access Subscription Directly
If you have taken your CBS All Access subscription directly from the official website, you can cancel, renew and modify your subscription from your CBS All Access account. After cancellation, you can still use the service until your current plan expires. Just follow the steps below:
How to Cancel CBS All Access Subscription
Login into your CBS All Access account. Here's the direct link.
Make sure you are at My Account page. Then, check for Cancel My Subscription option.
Click the button and confirm your decision.
Tell them a reason why you are cancelling your subscription and confirm again.
Cancel CBS All Access Subscription (For Roku Users)
If you are a Roku user, there are chances that you have taken the subscription from Roku channel store or official website. Just follow the steps below to cancel your subscription easily.
Visit Roku's official website or just go to Channel Store on your Roku device.
Select CBS All Access from the list and go to Manage Subscription.
Lastly, select Cancel Subscription.
Cancel CBS All Access Subscription (For iTunes Users)
If you have taken your CBS All Access subscription from iTunes, you have to cancel it through iTunes. Either you have an iPhone or iPad or Mac, just follow the steps below. All the conditions will be the same i.e you can access your the content until the current plan expires.
On an iPhone or IPad
Go to Settings and select the iTunes & App Store.
Sign in using your Apple ID.
Open Subscriptions and then CBS All Access.
Finally, select Cancel Subscription.
On a Mac
First, log into iTunes with your Apple ID.
Select Account and go to View My Account.
Enter your password.
Then, go to Settings and select Manage which will be available next to Subscriptions.
Finally, select CBS All Access and then Cancel Subscription.
CBS All Access is a very good platform for watching your favourite shows anywhere and at any time. It also allows you to cancel and resubscribe anytime. I hope you understand how CBS All Access subscription. Which is your favourite Show on this platform? Share with us in the comments section below.