When it comes to finding the right information over the internet, chances are people would stick to only one or two search engines. While looking out for a search engine, the first and foremost thing to look for is how relevant are the results.
Not to mention, it is often helpful if you get an uncluttered and easy-to-read user interface altogether. This is where Google nails everything with a staggering market share of over 85%. Although, there are other search engines, which offer different perks as compared to Google.
For starters, there are search engines that are inclined towards privacy and security, while others straightaway offer you a gift card for using them. So, in this section, we are going to discuss some of the best search engines you can use based on your preference.
Read: 9 Best Websites to Download Music for Free
Best Search Engines to Look Out for
1. Google
There is a reason why Google is hailed as one of the most sought-after search engines worldwide. Google results tend to be fast, responsive, and relevant, and often cater to an extensive catalog of web pages.
The advanced algorithms used by Google make sure that you can access the most accurate result for your searched terms. Not to mention, Google also brings forth some of the best image and video results. You can also rely on Google Shopping to find exactly the product you need.
Pros:
Always favor the most relevant and fresh content
Ranks blogs and websites based on relevance
Easily accessible to any device whatsoever
Cons:
Collects user data on several occasions
Black hat SEO can often damage ranking
The number of search results can be overwhelming
Visit Google
2. Bing 
Bing stands as the second-largest search engine worldwide based on market share. it is Microsoft's attempt to dethrone Google as the leading search engine. In fact, there are instances where Bing outperforms Google to a certain degree.
The video result tab has more visual appeal to it, where the results are curated in a grid as compared to that simple lists in Google. You can also get Microsoft Rewards for making a search on Bing, and over time you can redeem them for gift cards.
Pros:
Biased towards older and established web pages
The ranking is based on the home page instead of the blog
Ability to crawl on both hidden and generic content
Cons:
Instant search result is slower than Google
Forums are often ranked lower
Search result comprises ads
Visit Bing
3. DuckDuckGo
Initially, DuckDuckGo came out as an alternative to Google, but there are several aspects that make the search engine truly unique. For starters, DuckDuckGo comes with some of the most prominent features such as zero-click information where you get the curated results all on one page.
Furthermore, it also clarifies with you exactly the question you were looking for. DuckDuckGo doesn't track your online activity, ensuring that you are not going to get targeted personalized ads while surfing the web. Overall, DuckDuckGo is worth giving a try.
Pros:
Doesn't store or track any user information
Offers very fast and quick results
Users can opt for an optional one-month search window
Cons:
Lack of personalized results
Offers a very limited search result for images
Visit DuckDuckGo
4. Yahoo
While over the years Yahoo lost its popularity, it was once hailed as the go-to search engine. Furthermore, Yahoo has been more than just any regular search engine, including a news aggregator, email service provider, shopping center, games store, horoscope, and even a travel directory.
Such a variety of choices makes it extremely easier for first-time users. So if you want everything curated in one place, it is worth giving Yahoo a shot in 2023.
Pros:
The homepage can be your one-stop solution for news and trending topics
A curated solution for your search, email, weather, and horoscope needs
Allows users to search verticals as well
Cons:
Might offer outdated search result
Ads take a large portion of the home screen
Often ads are not clearly labeled as advertisements
Visit Yahoo
5. Google Scholar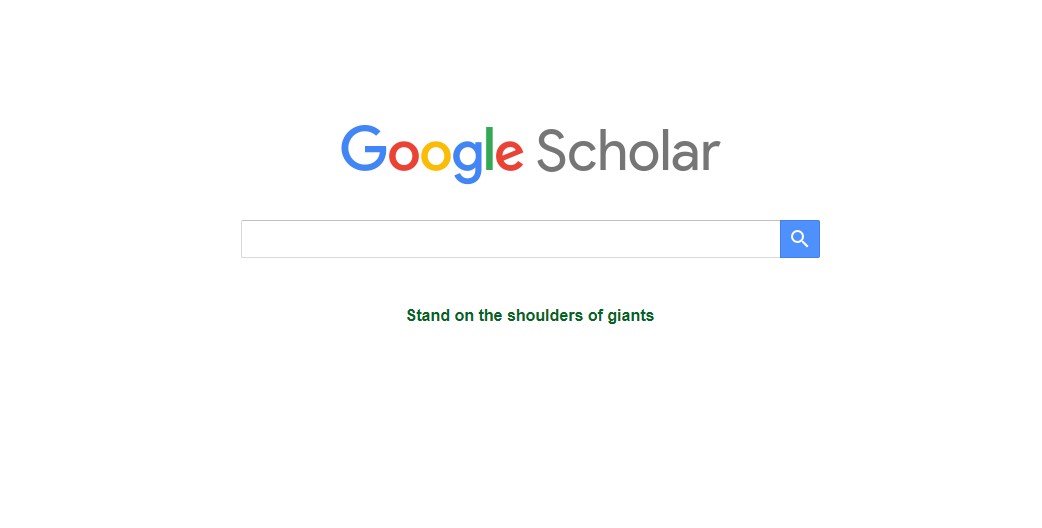 Google Scholar is a dedicated search engine forked from Google that particularly focuses on hard-research-based academic content. For the most part, several scientists and scholars have their contributions to these findings.
Some of the most common content types you can find in Google Scholar includes graduation theses, court opinions, medical research reports, and even world political explanations. If your search result revolves around academics, Google Scholar can be the best way to find answers.
Pros:
Specially curated for academic purpose
Allows users to save articles
You can find citations in several styles
Results also include the total number of times an article has been cited
Cons:
Lack of setting preferences for search result
Offers a very wide range of search results
Visit Google Scholar
6. The Internet Archive
The Internet Archive can be your one-stop destination for curated web searches. What sets apart the Archive from the rest of the web browsers is that it provides users the ability to look for websites that date back to 1999.
This is possible since the Archive has been taking snapshots of the WWW (World Wide Web) for years now. At the same time, if you are a regular user of Google, Bing, or Yahoo chances are you are not going to visit the Internet Archive on a daily basis.
Pros:
Ability to search for texts, news articles, archived websites, and more
Comes with advanced search functionalities
Search for older websites using 'Wayback Machine'
Cons:
Not really suited for daily use
Such huge data can be overwhelming at times
Comes with a learning curve
Visit The Internet Archive
7. Dogpile Search
There was a time when Dogpile Search exceeded Google as the most efficient way to search the internet. It was back in the 1990s when Google took lead. But Dogpile is back once again, with an ever-growing index and an intuitive UI. Overall, if you want to try something refreshing with an engaging appearance, try using Dogpile for once.
Pros:
Offers a very fast search result
Offers a broad result using data from multiple database
Provides curated links to 'favorite fetches'
Cons:
Sponsored results can be tedious at times
Lack of any home screen personalization
Visit Dogpile Search
Related: 7 Best Free People Search Websites
The Bottom Line
As mentioned throughout our article, your choice of search engine shouldn't be restricted to Google anymore. There are alternatives to look for, especially if you value privacy or a search engine with advanced functionalities or something as simple as the ability to earn rewards. Regardless of your preference, there is a search engine on our list.