The demand for products and services facilitating investments has grown steadily over time. Moreover, the ever-decreasing value of the currency has compelled investors to opt for a diverse array of investment solutions which can fetch them good returns. This is where a SIP investment plan comes to the fore. A simplified approach to investing is what attracts the present generation of millennials. 
According to the latest survey by investment giant Groww, it has been found that nearly 80% of India's population will be of millennials having tech-savvy traits. Thus, it is quite normal for them to possess varied perspectives regarding investments.
A Systematic investment plan facilitates ease of investment
One of the highlighting traits of investing in a mutual fund is that they are easy to buy and sell. Moreover, you can either opt for an agent to transact in funds or do it by yourself. 
Due to its relative ease, the present generation is investing more in mutual funds than any other investment options. It is important to note here that by investing in a single fund, you gain access to a broad spectrum of the financial markets. Here, you should also note that a diversified equity fund can easily spread out your money across various stocks with the help of a SIP Calculator. 
Starting your SIP Online on the Groww App
Groww is an investing platform where people can find the best mutual funds to invest. 
Interestingly, with Groww, you can have an objective evaluation of various kinds of mutual funds. While using Groww, you would notice that it doesn't advise or suggest any mutual fund portfolios present in the application. Thus, as an investor, you should invest with your discretion. Here is the list of ways which highlights the ways Groww helps investors.
Groww illustrates the charges involved in investing in a particular portfolio.

Groww helps an investor immensely by communicating to them about the risks involved in investing in a product.
It provides a detailed assessment of the portfolios available within it.
Here is the list of steps which depicts how to invest in SIP with the Groww app. 
Step 1: Input the mutual fund name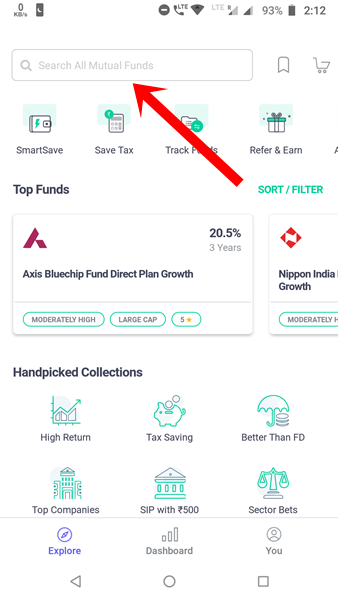 You have to tap on the search icon to input the name of the mutual fund in which you want to invest.
Step 2: Select the Mutual fund in which you want to invest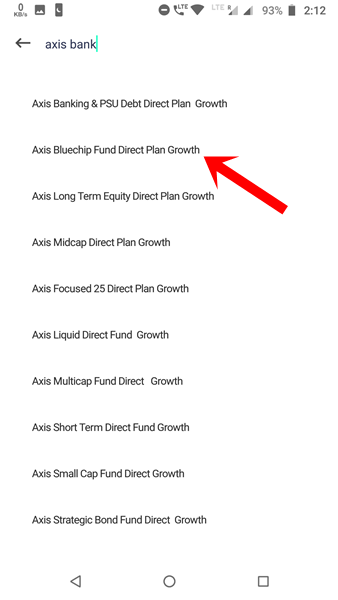 After you have typed the name of the mutual fund, the Groww app would show it in results. Select the mutual fund in which you want to invest. 
Step 3: Select the option "Monthly SIP"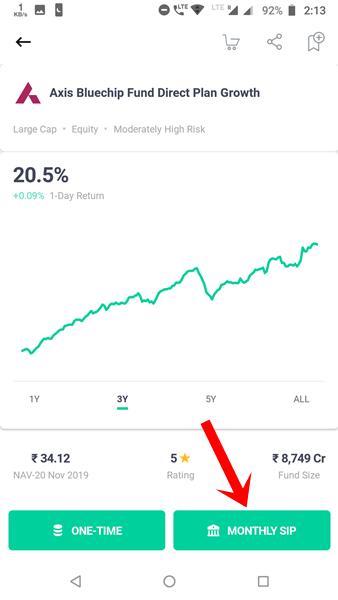 Once the details of the mutual fund are being displayed, you can select the "Invest Now" option. You would be prompted to select the investment type. You have to select a one-time investment. 
Step 4: Enter the amount which you want to invest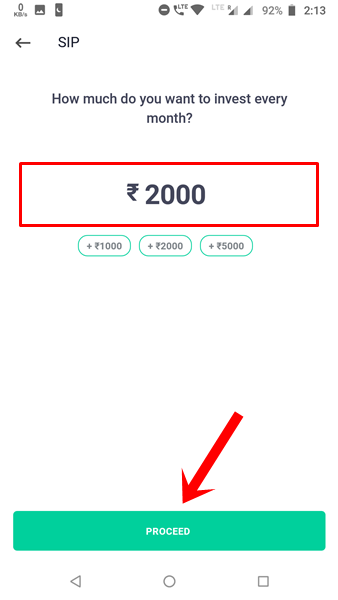 After entering the amount which you want to invest, click on proceed. 
Step 5: After your confirmation, the payment will be done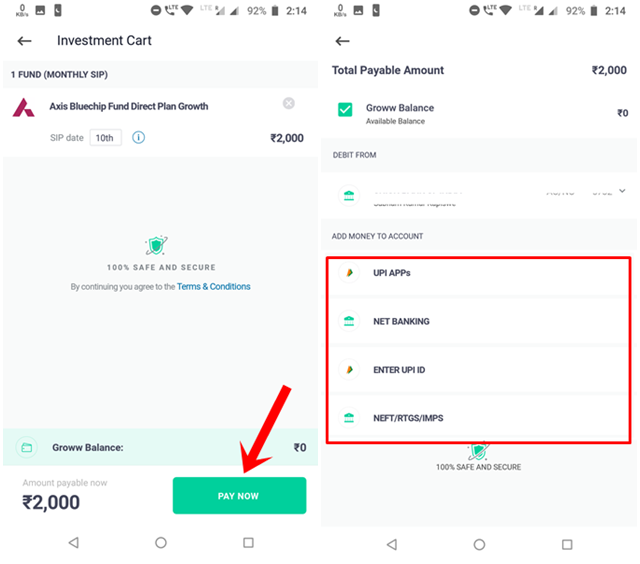 You have to choose to make payment by entering the payment details. You can also use the in-built SIP Calculator present in the Groww app.
Things you need to consider investing in mutual funds 
A lot of your friends will ask you to invest you in the mutual funds; you must first find it on your own the ways and the processes it works. This is the only way by which you will know every detail about that sector. 
Mutual funds have emerged as one of the most important investing agencies in the world. If you choose carefully, you can make money and build wealth as fast as you cannot even imagine. 
But You need to consider a few things before you invest in mutual funds. According to experts, you should always check the fund manager and his/her experience before investing in a fund. 
Another is to assess the Assets under Management (AUM), which is a mandatory thing as it will be circulated to procure money. 
Benefits of Mutual funds 
If invested carefully, Mutual Funds can provide a lot of benefits. MF indeed involves risks but with little care, it can help you build wealth, save taxes and lots more. 
Investing in mutual funds will help you plan a better future and your retirement as well, and that too while earning and not saving hefty amount. Investing in mutual funds no doubt involves risks, but the benefits are just too many and useful to be ignored.
If you want to make money and build wealth quickly and in a much faster way investing is the only way that you can do that. However, knowing a few things can save from risks and frauds and risks. It is suggested to know a few things an avenue before you make any final decision.