Wearable gadgets are making their way to our lives. Gone are the days when Android was only limited to smartphones and tablets. The mobile OS giant is now powering millions of different kind of devices. Today, I am going to share some best Wearable Android gadgets that have the ability to save your life.
Earlier, an Apple watch received limelight for helping a man with pulmonary embolism, a disease related to the blood clot in the lungs. It also helped a teen with kidney failure by encouraging her for treatment. If you research, you'll find many similar examples out there.
High-Tech Hospitals are adopting wearables to enable better patient-monitoring and improved care. Overall, smartwatches and other health-related wearable gadgets are not just for styling purpose, they can provide valuable clues to your health, and ultimately help you take the right decision on time. So, without any further ado, let's have a look at some health-related wearable gadgets.
Also Read: 6 Best Sonos Alternatives You Can Buy For Multi-Room Speaker Experience
Best Health-Related Wearable Gadgets
1. Fitbit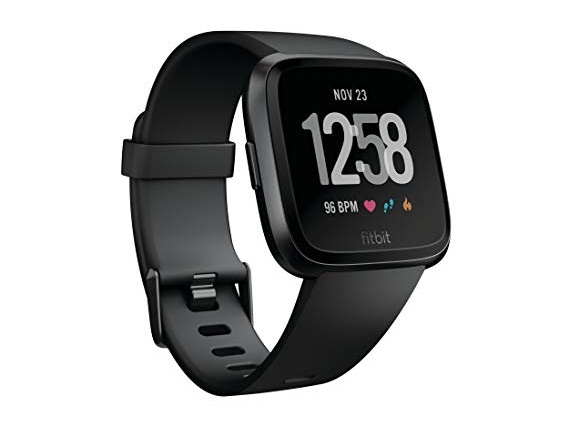 Fitbit is one of the best fitness tracker available out there. It's good looking, stylish and comes with a lot of features that can help you monitor your health efficiently. You can wear it on your wrist for the entire day or night or as long as required.
Fitbit provides comfort and helps you track sleep, heart rate and other activities. We all understand that when our heart rate is normal and when it's higher than usual. But without the proper data or information, doctors are unable to suggest anything.
This fitness tracker helps you track your heart rate and sync all the data to your Android smartphone. In this way, you can verify the ups and downs anytime and can easily share that with your doctor.
Buy on Amazon: $199
2. TempTraq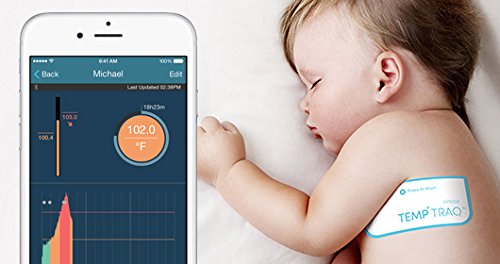 Read: 5 Best Mi Band 3 Screen Protectors You Can Buy From Amazon
Babies can't tell their body temperature. The moment a baby start feeling uncomfortable or uneasy, he/she starts crying, and that's the only indication we can get from them.
TempTraq is a wonderful wearable gadget that is designed by keeping babies in mind. It's a Bluetooth equipped patch meant to last for twenty-four hours. TempTraq sends the baby's temperature to your Android device regardless of the thing baby is wake-up or in sleeping state. It's an FDA approved gadget so there's nothing to worry about safety or side-effects.
This wearable helps parents monitor their baby's temperature seamlessly. Though TempTraq is mainly for babies, it can be used by adults as well.
Buy on Amazon: $19.99
3. toSense Cova 2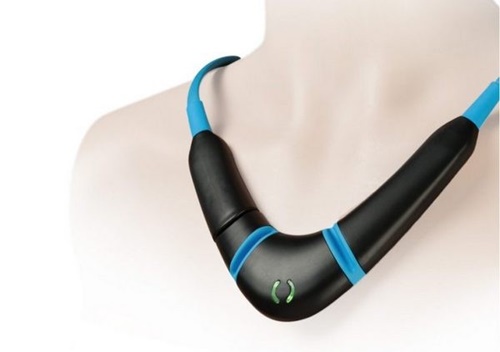 This is a future-oriented smart wearable necklace for people diagnosed with chronic diseases like heart failure and hypertension. As per the company, it's meant remote patient monitoring, for post-discharge monitoring and clinic monitoring.
The Cova 2 is a low-cost, easy-to-use monitoring system featuring three primary components: Necklace (a body-worn sensor), Gateway, and Web-based System. As its an advanced remote monitoring system, Cova 2 is for clinical use so that doctors can track their patient's condition when they are out of the hospital.
4. HeartGuide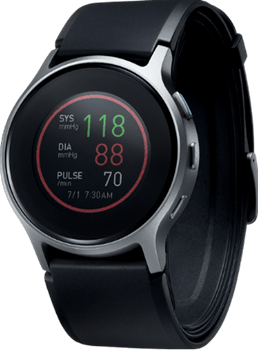 Omron's HeartGuide is a wearable blood pressure monitor in the innovative form of a wristwatch. It records your blood pressure in less than 30 seconds. Not only this, but HeartGuide also draws correlations between your behaviour and your heart health and Observes sleep patterns.
The smart wearable is FDA-approved. It works with HeartAdvisor Android app and helps you track your blood pressure trends over time. This data is useful for both of you and your doctor.
5. KardiaMobile EKG Monitor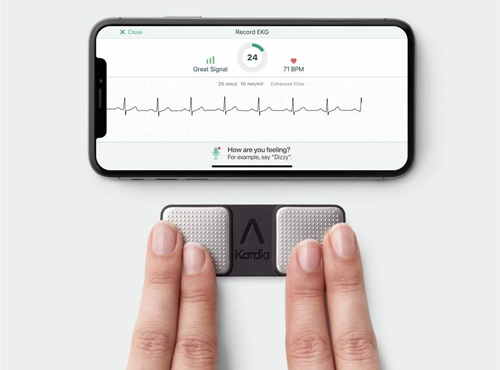 Though there are some other gadgets too that offer electrocardiogram (EKG) readings, the Alivecor's KardiaMobile is an affordable option. This is not actually wearable but a very good portable device that can easily fit in your pocket.
It's also FDA approved and captures your heart rhythm patterns. You can take unlimited EKGs anytime, anywhere without applying wires, cables or gels. Just make sure to check device compatibility before placing an order.
Buy on Amazon: $99
Wrapping Up: Best Android Wearables For Health Monitoring
That's all for this list. I tried to cover some new and innovative gadgets that can help you track your health and take a decision in case of any irregular reporting. But don't be too overwhelmed with these gadgets as they will not prevent or cure any disease. If you know any other Android wearable that should be present in this list, make sure to share in the comments section below.