The Sonos brand has no match when it comes to Multi-room speakers that can be wirelessly controlled via an app. But it's also true that not everyone can afford Sonos speakers or audio systems. Their prices are usually high and thus many customers consider them out of the budget. Today, I will share some best Sonos alternatives that you can buy in 2020.
Talking a little bit about the brand, Sonos has been selling speakers for more than 10 years. However, they become more popular with their multi-room audio systems in recent years. Currently, Sonos is offering three multi-room audio systems known as Sonos One, Sonos Play:1, Sonos Play:5 and a complete home theatre system which consists of a soundbar called Playbar, Connect, etc.
Sonos multi-room audio systems have a magnificent sound quality, supports more than 60 music streaming services and are easy to set up. But now Sonos is not alone in this industry. The launch of Google Assistant and Amazon's Alexa have made the multi-room audio experience affordable for more budget-oriented consumers. Now, you can easily compare the features and prices of different players and buy the best in your budget.
Finally, let's check some best Sonos alternatives that you can instead of Sonos One, Sonos Play:1, Sonos Play:3 and Sonos Play:5.
Also Read: 7 Unique Gifts For Tech-Savvy People
Sonos Alternatives You Can Buy
1. Amazon Echo Plus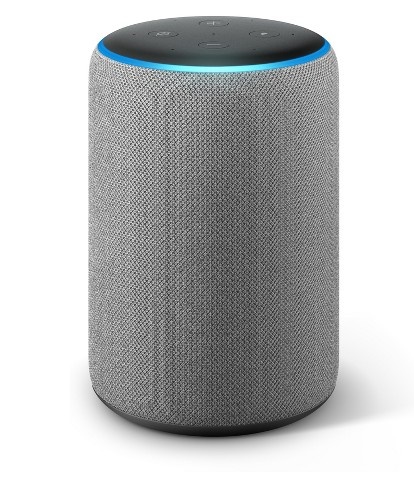 If you are looking for Sonos One or Sonos Play:1 alternative, you should consider buying Amazon Echo Plus. It comes with Alexa voice assistant and offers some amazing features at an affordable price.
You can play music and ask it to read the news just by using your voice. The Amazon Echo Plus (2nd Gen) can be integrated with all the popular music streaming services like Amazon, Spotify, Pandora, Apple Music, iHeart Radio, etc. It also allows you to play music directly from your phone.
The speaker is equipped with 3-inch neodymium woofer and 0.8-inch tweeter which provides 360-degree surround sound experience. Overall, the sound quality is good at this budget. Just like Sonos speakers, you can pair multiple Amazon Echo speakers to experience multi-room audio experience.
Buy From Amazon: $149.99
2. Bose SoundTouch 10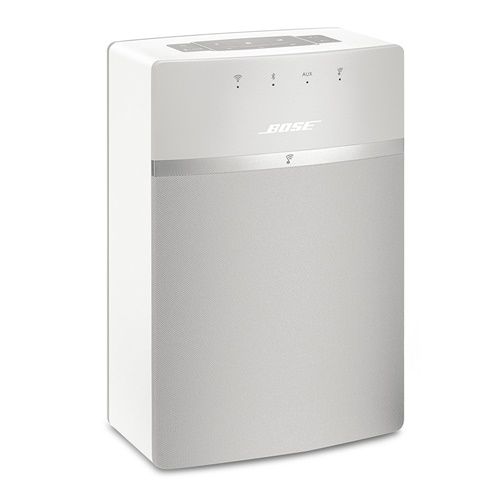 The Bose SoundTouch 10 is another alternative to Sonos One and Sonos Play:1. If you are looking to have a multi-room audio experience but doesn't want to compromise with sound at this budget, this speaker is perfect for you.
This is one of the best Sonos alternatives that come with clear and powerful sound quality. Though one SoundTouch 10 is enough for a big-sized room, you can even pair it with another to enhance the experience. This speaker comes with physical remote, Bluetooth support and up to six custom presets.
The Bose SoundTouch 10 also supports Alexa. You can pair it up with any Alexa-powered speaker and play/pause the music, change the song or radio station, etc using your voice. It allows you to use any popular music streaming services except Apple Music.
Buy From Amazon: $199.99
3. Bang & Olufsen Beoplay M3
Coming to Sonos Play:3 alternatives, I believe this Bang & Olufsen speaker can give a tough fight. Though the company might discontinue the Sonos Play:3 variants, there are still many brilliant speakers in the market which could fill the gap.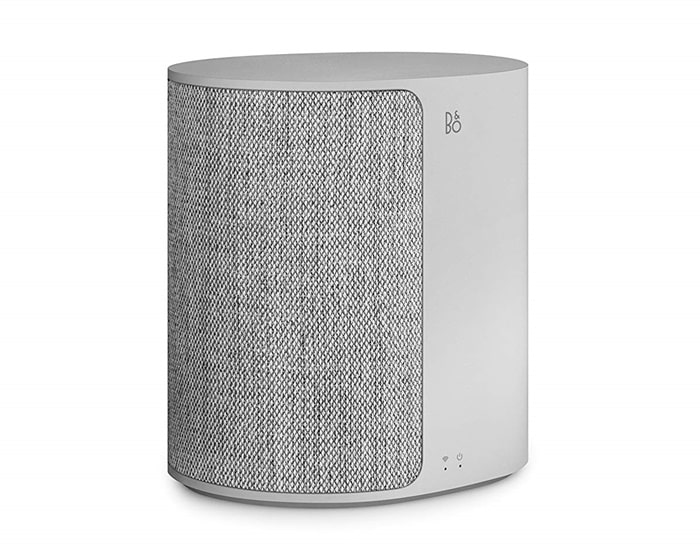 Also Read: 5 Android Wearables that Can Save Your Life
If you are unaware, let me tell you that Just like Sonos, Bang & Olufsen offers a premium range of speakers. The Beoplay M3 is equipped with a 3.75-inch woofer and 0.25-inch tweeter which are enough for making a full room of people dance. The speaker is made up of using quality materials like aluminium, polymer, wool, etc which not only improves the sound quality but also promotes durability.
The Bang & Olufsen speaker comes with its Signature Sound technology and so you don't have to worry about the sound quality. The speaker supports Apple AirPlay technology, built-in Chromecast, 3.5mm Jack, Bluetooth audio streaming, 1 Micro USB and a Mains connection. Just like the other options on the list, you can use it with any popular music streaming service like QPlay and Deezer or use your smartphone to listen to music.
Buy From Amazon: $299
4. Bose SoundTouch 20 – Series III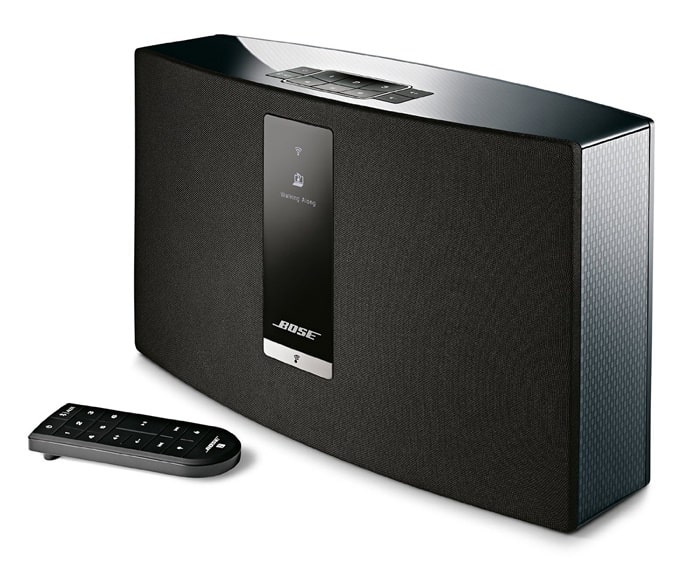 The Bose SoundTouch 20 is another great alternative to Sonos Play:3. It's actually an upgraded version of SoundTouch 10 with more powerful sound quality. The speaker is so loud that it's able to fill even the biggest room in your home. The SoundTouch 20 comes with some amazing design that helps in producing great bass effects.
You will get all the features of SoundTouch 10 in this speaker too. Moreover, it also boasts an OLED display to show info about music. If you are ready to go for a higher-priced speaker, Bose SoundTouch 20 is a worthy option.
Buy on Amazon: $349
5. Google Home Max
Google has its presence everywhere. I say it many times but again I found a new reason to prove it. The Google Home is one of the best premium speakers that you can buy in an alternative to Sonos Play: 5.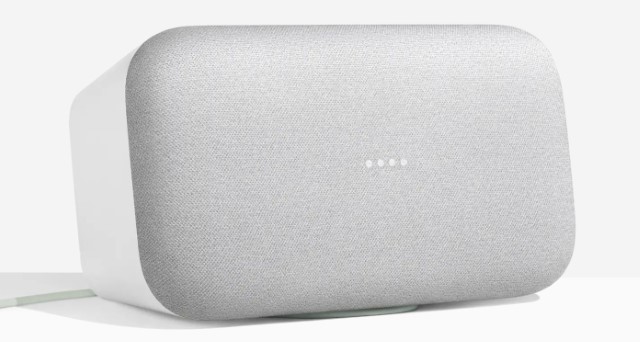 It's not only available at a price $100 lower than the Sonos Play:5 and also brings many features that you will not get on the Sonos Play:5. The Google Home Max is equipped with 4.5-inch woofer set which is responsible for deep bass while the custom tweeters handle the highs and lows quite well.
This Google speaker comes with Google Assistant Pre-installed. It means you can voice control things like playing music using streaming services like Google Play Music, YouTube Music, Spotify, Pandora, etc. Just like the Sonos Play: 5, it's also unidirectional which means you have to place it in your direction for better enjoyment.
Buy on Google's Store: $399
6. Denon HEOS 5
The Denon HEOS 5 is another alternative to Sonos Play:5 that you can buy under your budget. If you are someone who loves to enjoy the bass and look for it first on any speaker, the HEOS 5 is for you.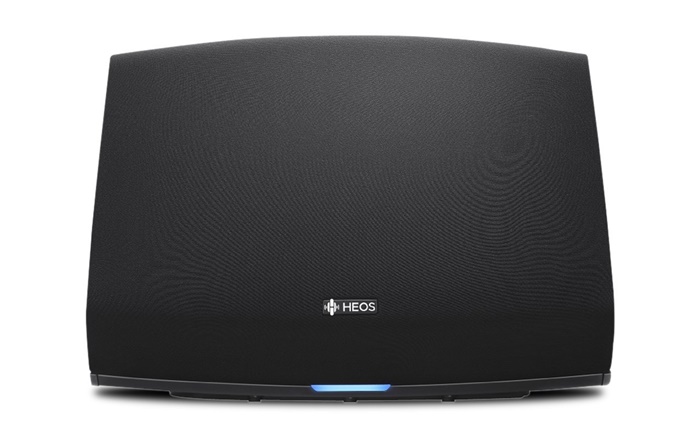 This speaker brings a superb sound quality and provides powerful bass experience. You can either play your music through any popular music services like iHeart Radio, SiriusXM, TIDAL, Spotify, Pandora, TuneIn, Amazon Music, etc or play ones saved on your Android or iOS smartphone.
The Denon speaker comes with nearly all the connectivity options like WiFi, Bluetooth, AirPlay 2, USB port, Aux Port, and Ethernet. The company also enables you to use any voice assistants like Alexa, Google Assistant, SIRI, and JOSH.AI with this speaker. Lastly, you will get a Denon Connect app with the speaker which makes setup and software upgrades super easy.
Buy on Amazon: $399
Must Read: How to Fix "No Audio Output Device Installed" Error in Windows 10
Wrapping Up: The Best Sonos Alternative
I hope you found the above list of Sonos alternatives useful. These are some of the best options that you can consider if your budget is not allowing you to go for Sonos multi-room audio systems. Just remember, Sonos speakers are best in their class but this doesn't mean there are no alternatives. You can choose any of the above speakers as per your requirement and budget, and don't forget to share your choice in the comments below.