We all like listening to music on premium earphones but only a few of us can afford them. Nowadays, most of the smartphones come with no earphone and leave customers in search of a good one. If you also want to buy an earphone for both listening to music and calling purpose, we have tested out some budget earphones and found these 5 best earphones under 500 INR with mic worth buying.
Ofcourse, you can't expect an incredible sound quality from these earphones, but one thing I would definitely like to ensure that you will never gonna regret buying any of the earphones below. I have personally tested most of the earphones below while some of them are tested by my friends. These earphones come with great sound quality, decent build quality and also take care of comfort.
Best Earphones Under 500 INR with Mic Worth Buying
1. Mi Earphones Basic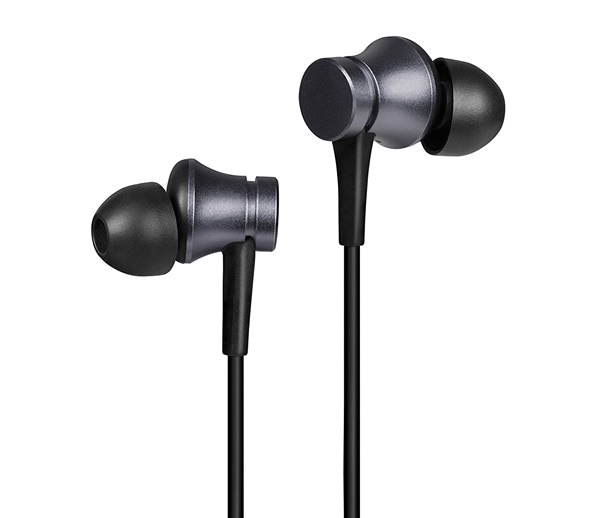 Everyone knows Xiaomi by their affordable smartphones, but they also have a wide range of super cool accessories for the Indian market. Recently launched Mi Earphones basic is one of them.
The company is challenging every price segment with its good quality products. The Mi Basic earphone comes with a simple design and great build quality. The earpiece is designed in such a way that easily fit in our ears. They are neither too hard nor too loose. The high-quality silicon earbuds are soft and very comfortable to wear even for longer durations. The earphone is good at noise cancellation but without isolating you from the external environment.
Talking about the sound quality, I would say it's better than nice. The audio output is clear and it handles the lows and highs quite efficiently. The bass level is OK. The built-in mic works well and delivers HD quality voice calling experience.
Thus, you are getting an earphone with well-balanced sound quality and great build quality. If you are looking for a budget earphone for day-to-day usage, without any expectations, this is the best earphone under 5000 INR with Mic.
2. boAt BassHeads 100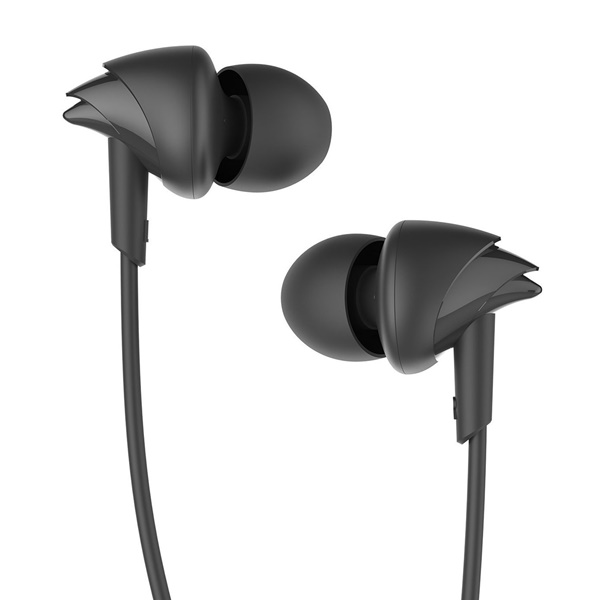 The Indian player boAt is quite famous for audio-related equipment. Their journey started with Bluetooth speakers, wireless headphones and earphones and with continuous promotion and marketing, they are now a reputable brand.
Coming to the product, the boAt BassHeads 100 is designed by keeping bass-loving people at mind. The earphones offer deep bass and awesome beats with most of the music tracks. If you are interested in listening to EDMs and other bass-oriented music genres, you will love this boAt bassheads 100.
Though the bass overpowers the vocals in high volume, it works well and provides pleasant listening experience under standard volume. The in-ear mic also works well and provide hassle-free calling experience. The single button on the mic acts controls all sorts of functions such as receiving the calls, changing the tracks, etc.
boAt 100 is made up of polymer plastic and really look like a premium earphone. The overall construction is good and feels tough and durable.  Lastly, the company provides one year of warranty with this product. So, if the bass has the topmost priority on your list, you can go with this earphone.
3. SoundMagic ES11S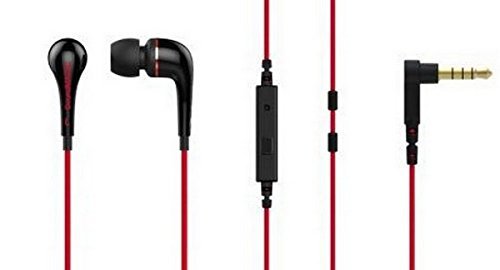 SoundMagic ES11S is another one of best earphones Under Rs 500 with Mic. It comes with a nice build quality and quite balanced audio experience. The earphone doesn't only provide good bass but also handles it very well on rising volume. It also takes care of vocals and sooth the bass so that we have a pleasant listening experience.
The microphone worked well with voice calls without any issues. Though the earphone comes with simple sporty style design, it blocks the external noise very well, thus provide a distortion-free clean music experience.
Talking a little bit about the design, the two-tone colour variation makes the earphone a look even premium. One of my friends put it on while jogging and it looks really cool. Hence, SoundMagic ES11S is one of the best choices with an affordable price tag.
4. Flipkart SmartBuy Earphone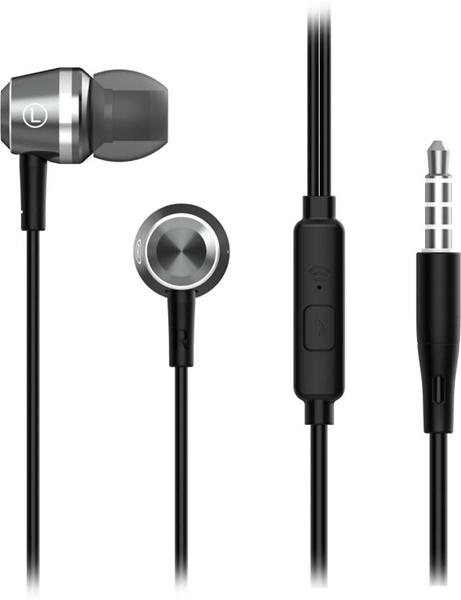 Just like Amazon, Flipkart has also started selling its own earphones named Flipkart Smartbuy. The company is targetting budget-constrained consumers under Smartbuy line-up who are looking for a decent product on a limited budget.
With this Smartbuy earphone, Flipkart has focused more on the look but it doesn't mean the sound quality is bad. The earpiece is made up of metal which we usually don't get in most of the earphones in this budget. The silicone coating earbuds are very soft and don't hurt even in long usage.
The Flipkart Smartbuy earphone has a crystal clear audio quality with decent bass. You can hear any kind of music and watch movies with a pleasant experience. The in-line mic works well with voice calls and doesn't let you feel like you are facing any issue while talking to someone with earphone plugged in.
So, if you want a good earphone under a budget of Rs 400, Flipkart Smartbuy earphone is also a considerable option.
5. Philips SHE1405BK/94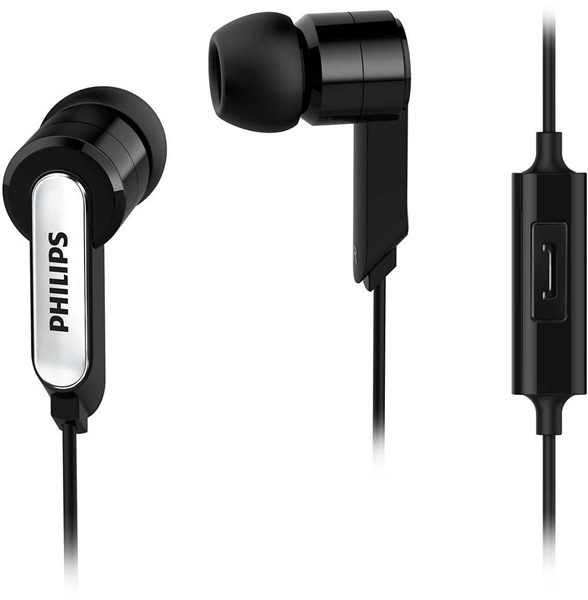 Philips is also a very well known name among Speakers, soundbars and wearable audio accessories. This is one of those companies who never compromise the quality for the sake of reducing prices.
The Philips 1405 earphone comes with the good build quality and decent sound quality. You can use this earphone for voice calls, watching movies and listening to some simple music tracks. Though the earphone offers clean vocals and HD voice calling experience, you should not expect great music listening experience. The bass usually overpowers even the normal beats and restricts it to provide a pleasant experience.
As the earphone comes with the good build quality and looks durable, you can use it in your daily life easily. If you just want a good quality earphone for calling purpose with little expectation from music, You can consider buying this one.
Wrapping Up: Best Earphones Under 500 INR
An earphone is a must accessory to carry when we are travelling alone or with some introvert people. But even if you just want to enjoy music or do some long phone calls, these earphones under 500 INR mic will surely help you. For your convenience and saving time, I have also added quick buy links with all the earphones listed above. Make sure to check them out.  If you think I have missed any good earphone in this price segment, let me know in the comments section below. For more stay tuned with Tech4Fresher.