We are not unaware of the fact that retro games have ruled the gaming world for decades. These games have adorned the childhood time of many people. There are many Retro games available out there but only some of them gained immense popularity.
Here, we bring to you eight of the most successful and best retro games of all time. These games were launched decades ago but are still loved by many people.
Read: 10 Cool Free Games for Kids
Best Retro Games You Should Play
1. Super Metroid – An Exciting Game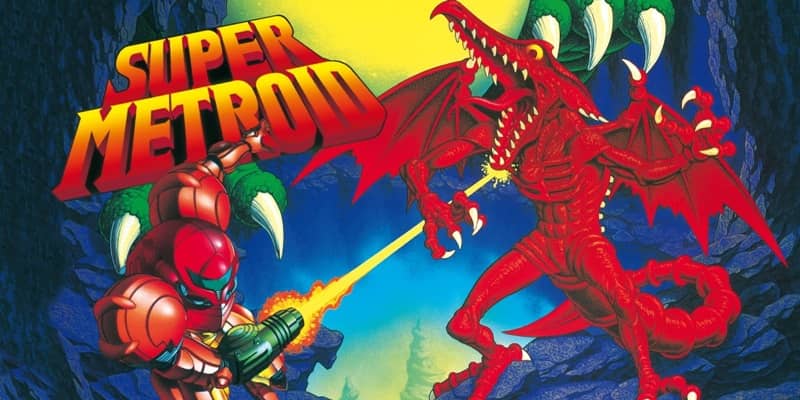 This game was developed by various companies including Nintendo and Development.i. It's an action-adventure video game.
In this game, the player travels across a special planet as a bounty hunter to retrieve a stolen creature. This is the best game for people who want to do exploration. The story running behind the game is thrilling, mysterious and interesting.
NES, Nintendo Switch, New Nintendo 3DS, Wii U and Wii are the compatible platforms for this game. This game is versatile and sold over 1.42 million copies by 2003.
If you want to travel across different planets and explore them, then must try this adventure-packed game.
2. OutRun – Genesis Game
Racing games have always been loved by people all around the world. This game was developed and released by Sega in 1986.
The overall provides awesome gameplay. In this game, the player starts as a Ferrari driver and is required to reach the destination within a limited time. The player has to overcome all the barriers on the way, to reach the next stage.
The versatile routes give thrilling experiences and tempt people. If you are fond of driving games, it's a must-try for you.
3. Super Mario All-Stars – The Most Popular Retro Game
Released in 1993 on Super Nintendo Entertainment System, this is one of the most popular Retro games all around the world. The Super Mario Series has sold an enormous number of adventurous and thrilling video games all across the globe.
This game requires the player to cover the mountains, lakes, and several other interesting paths. The player has to pass all the obstacles to reach the destination. The excellent effects, gameplay and mechanics of this game, still make it a highly preferable game.
You can try both the latest and 3D versions of this game.
Also Read: 10 Cool Nintendo 64 Games You Can Play
4. Space Invaders Game – Best for Science Fiction Lovers
As a child, we love to explore, invade and win space battles. Childhood seems boring and incomplete without some space and outer-space games. Taito released this classic game first in 1978 and Nintendo published it.
This is a fixed shooter video game in which the player is required to use his multiple powers and lasers and invade the aliens. As he keeps on killing more and more aliens on the way, he reaches another level. This is one of the best fun games which you can enjoy with your friends and family.
This retro game sold millions of copies within the first three years and thus became one of the best retro games to date. If you're looking for some exciting shooting games, then try this once.
5. PacMan – The Coolest Game
This game has gained massive popularity worldwide and is liked by millions of people. This is one of the coolest adventure games and is known for its simplicity. This game was released back in 1980 and successfully sold over 7 million copies worldwide.
In this game, the player needs to roam around a certain map and collect as many points as he can. He should be careful and must escape from the enemies. If succeeded, he wins. If he does not succeed, then he will have to retry.
This game is compatible with various platforms which include Atari 2600, Arcade Video Game and PlayStation 4. You can even play it on the Web, PC or Smartphone.
6. The Secret of Monkey Island
This game is a point-and-click graphic adventure game which was released in 1990. This game was developed and published by Lucasfilm games. This game takes place in a fictional version of the Caribbean during the age of piracy.
It is one of the most lovable games due to its engaging characters and challenging puzzles. Here, the hapless Guybrush Threepwood struggles to defeat the plans of the evil undead pirate LeChuck and tries to win Governor Elaine Marley's heart.
People used to lost the track of time while playing this game. You should try this game to feel the enjoyment.
7. Streets of Rage – Best Fighting Game
The first part of this game was released in 1991 and just in one year, it reached a sale of one hundred thousand copies.
In this game series, the user has to focus on getting a large American city rid of criminals. For this mission, the players have been assigned the role of ex-police vigilantes. They are required to kill as many criminals as possible. This is a strategic game and the player needs to be careful.
The immersive graphics effects add to the thrill of the game. If you want an adventure-packed ride with your friends, try this game full of killing enemies, and enjoying classic graphical & musical effects.
8. LoZ: A Link to the Past – Best of Super Nintendo Entertainment System
Legend of Zelda: A Link to the Past was developed by Nintendo for the Super Nintendo Entertainment System. Despite being decades old, this game still offers a memorable and tempting gaming experience. The game is full of action and adventure that can take you to another level.
The strategic part of the game makes it so tough that, sometimes, the user finds it difficult to proceed forward to the next level.
The game is compatible with Nintendo Switch, Game Boy Advance, Wii U, and New Nintendo 3DS. Thus if you want a strategic adventure video game, just go for it undoubtedly.
You will also like: 14 Best SNES Games of All Time
Wrapping Up: Best Retro Games
If you feel nostalgic just by hearing the word retro games, you can try any of the above games. Even though these games are decades old, but are still loved by millions of people all around the world due to their simplicity and unique storylines. If you know any other good retro game, share it with us in the comments below.