Microsoft Word is one of the most popular applications that allow creating, editing and processing word files. There are many people out there who learned Microsoft Word as the first application on their Windows computer. It's an integral part of Microsoft's Office suite having millions of monthly active users. Microsoft Word is no doubt simple and user friendly. But if you're new to Microsoft Word and struggling to remove a page in Word, here's how to delete a page in Word in just a few steps.
A page on MS Word may contain information such as text, images, charts, tables, and so on. There are some instances when you want to delete a blank page in Word. The easiest way to delete a page in Microsoft Word is to manually select the entire content of the desired page and click on the backspace or delete button on Keyboard. If this option seems inconceivable for you, no worries. The following steps will teach you how to remove a page in Word.
How to Delete a Page in Word
First, you should find the page number which you want to delete.
After that, press Ctrl+G on your keyboard.
This will open a pop-up window, where you need to enter the page number as shown below.
All the content on the entered page will be selected, simply press backspace or the delete key and the page will be deleted.

How to Delete a Blank Page in Word
It's hard to delete a blank page in Word, especially if the blank page is present at the end of the document. Also sometimes, you delete the entire content of the page, but still, a blank page left in the middle or somewhere else in your document. In this case, here's how to delete a blank page in Microsoft Word.
1. Open Microsoft Word and click on the Paragraph icon. This can be done by pressing Ctrl+Shift+8 on your keyboard.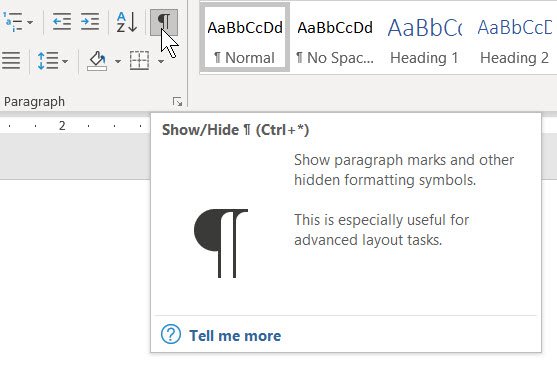 2. Select the last paragraph (p) tag, a pop-up will appear with the formatting options, just change the font size to 01 and hit the enter key.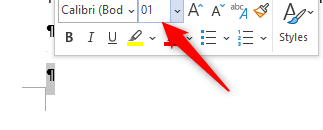 3. By changing the font size, the blank page will be deleted. Now, you can press Ctrl+Shift+8 again to remove the paragraph icons.
RELATED: How to Insert the Degree Symbol in MS Word
Bottom Line
This is how you can delete a page in Word. It is a good idea to delete blank pages in the word document before sharing them with anyone. Blank pages not only break the flow of readers but also put a negative effect on the readers.
If you have faced any difficulties while following the above steps then let us know in the comment section. Lastly, let us know how was your experience with MS Word and have you managed to delete a page on MS Word?