So, you have bought a smartphone with a good processor and an impressive amount of RAM. But what its use if you don't keep some most useful Android apps on your phone.
Android phones have lots of advantages and one of them is the availability of tonnes of Apps in the google play store. For any kind of application, there are lots of options available. Today, I am going to write about 10 must-have android apps which will make your smartphone even more useful.
I have been using most of these apps for a long time. All the apps are available in the play store for free. You may have to pay some bucks if you want to use some extra features.
Also Read: The Best Camping Apps For Android & iOS
1. LastPass: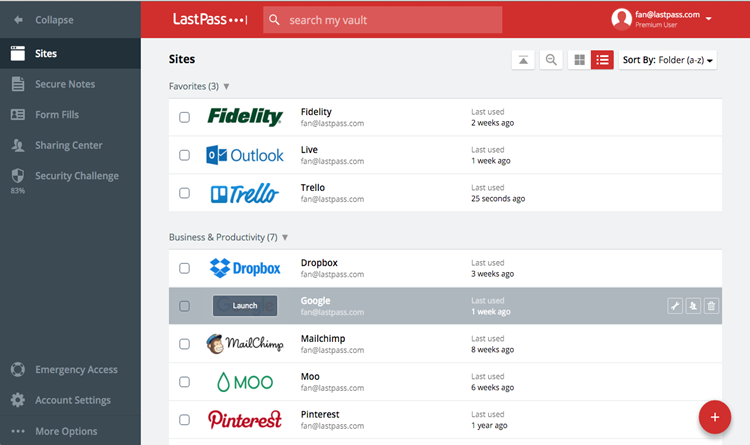 Are you also like me who signup on every other website on the Internet and later forgets the password. If yes, then LastPass is for you. This is a highly secured app to save all of your passwords. LastPass asks to save a password every time you log in or signup on a website. But for this, you may have to allow accessibility permission.
Now, every time, you install those apps, LastPass will automatically fill username/email or password for you. Except for the primary use of this app, you can also use this app for generating a strong password or browsing the internet in an encrypted browser.
Download Link: Click here
2. Google Translate: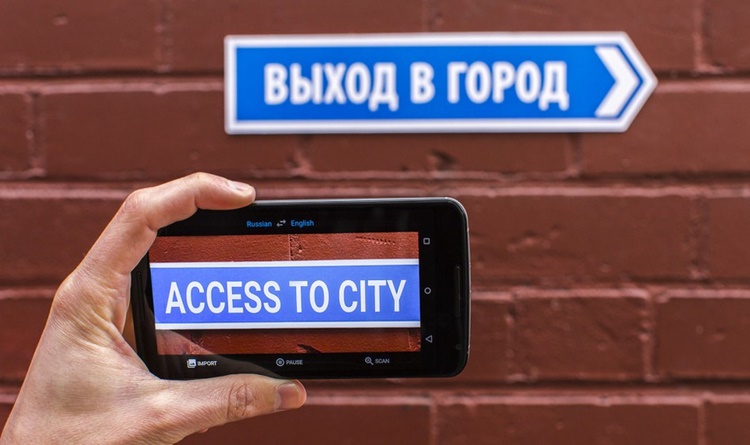 Translating languages is very easy. There are so many websites and mobile apps that can easily do it for you. But what will you do if you can't write/type that language?
Google translate helps you to translate languages using the microphone and camera of your phone. Just tap on the mic icon and start speaking in any language,  the app will instantly translate that language into any desired language. You can also translate text written in any language into another just by scanning it using the camera of your phone. Google Translate has made translating languages a way easier.
Download Link: Click here
3. Open Camera: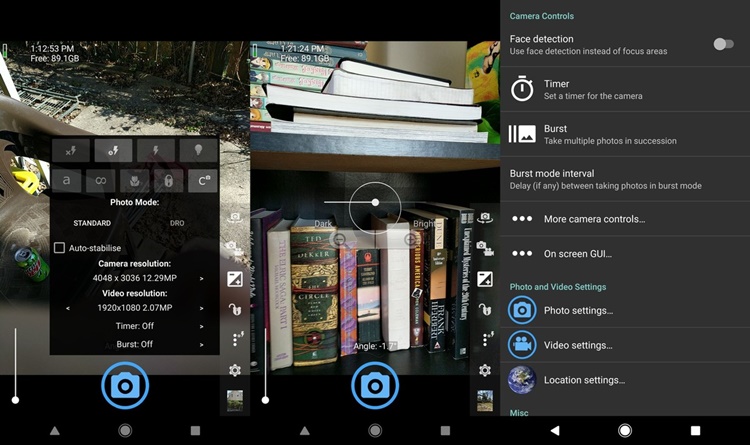 Maybe your phone's default camera app is best as per your requirement. But if you want to capture some really cool pro shots with your phone's camera, the professional mode is a must. Though many smartphones come with pro mode by default, the options available to them are not enough.
Open Camera provides many advanced options like exposure control, exposure lock, 6 focus modes, ISO level adjustment, macro shot, exposure bracket, etc. Also, open camera is one of the few apps which support external mic while recording video.
Download Link: Click here
4. CamScanner: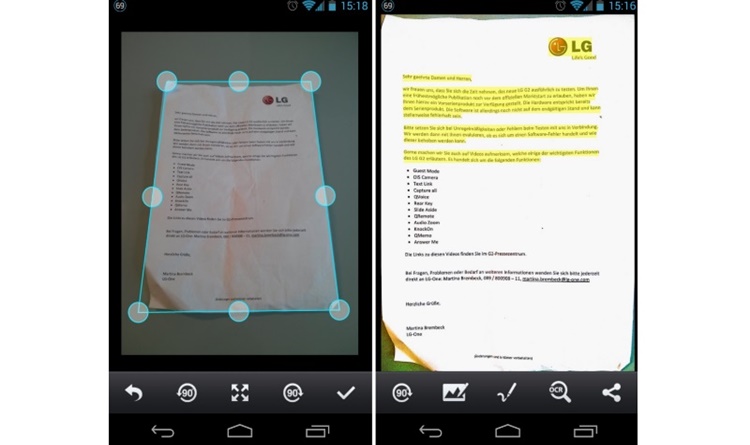 Also Read: Top 10 Developer Options in Android Devices You Should Know!
Now, if you want to scan a document, there is no need for a physical scanner. CamScanner is a wonderful application which let you scan any document just by using your device camera. Over 50 million people use this application for scanning documents which makes it quite popular.
CamScanner uses the phone's camera for scanning documents but it's not just like an image that you often take. CamScanner automatically applies auto-cropping and auto-lighting algorithms to make scanned documents look like a document scanned by a physical scanner.
Download Link: Click here
5. Hermit: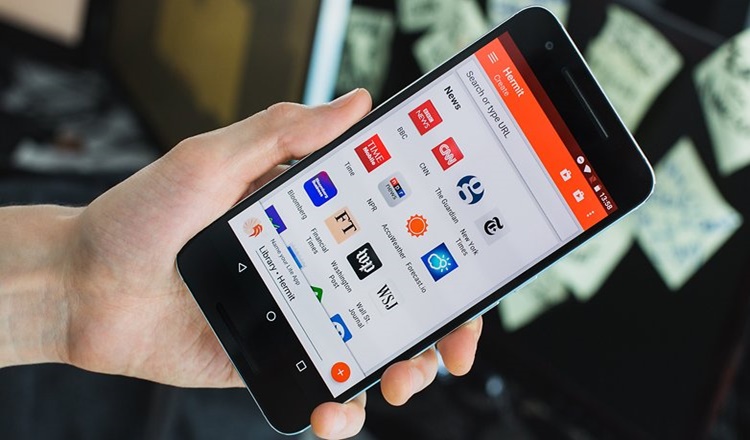 If your phone has less internal storage and RAM below 1GB, then your phone might hang a lot in this resource extensive world. A few years ago, we could uninstall apps that we don't use. But now, it's like next to impossible. We use so many useful Android apps regularly and can't think of un-installing them.
Using Hermit, you can create lite apps for almost every popular Android app out there. You can also make lite apps of any website on the Internet in just a few clicks. The App comes with tonnes of customization options along with some useful inbuilt settings like an ad blocker and pop-up blocker. The lite app created using this app will be just 1-3MB in size and so won't leave any impact on the performance of your smartphone.
Download Link: Click here
6. Flyperlink:

Suppose, you are browsing your Facebook feed. You find an interesting post but clicking on that post redirected you to a website that you never wanted to visit. Yeah, I know, it's quite annoying.
Flyperlink allows you to open an external link in a floating bubble. In this way, neither you have to wait for that website while loading nor you are going away from your previous app. Just choose Flyperlink when asking to select a browser or go to options and tap on open with and select Flyperlink from the options.
Download Link: Click here
Also Read: Eight Years of Identifying Unknown Callers – How True Caller App Works?
7. Quality Time: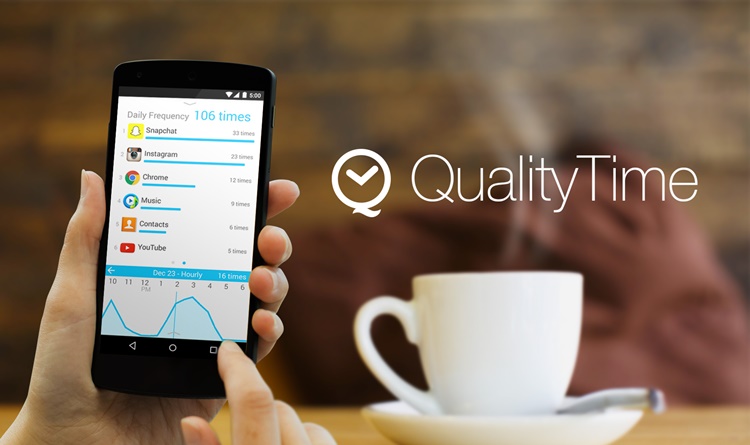 Quality time is a very nice application if you want to track your mobile usage habit. Many times we spend our precious time on useless apps and later regret.
Using the Quality time, you will know how much time you are spending on a particular app, how many times you are unlocking your phone's screen, etc. You can also put some time limit on to any app. Along with these features, if you are a smartphone addict and can't concentrate while studying. Quality time also let you schedule a break for any duration. During this duration, you can only use a few apps that you had whitelisted while activating this mode.
Download Link: Click here
8. Chrome Remote Desktop: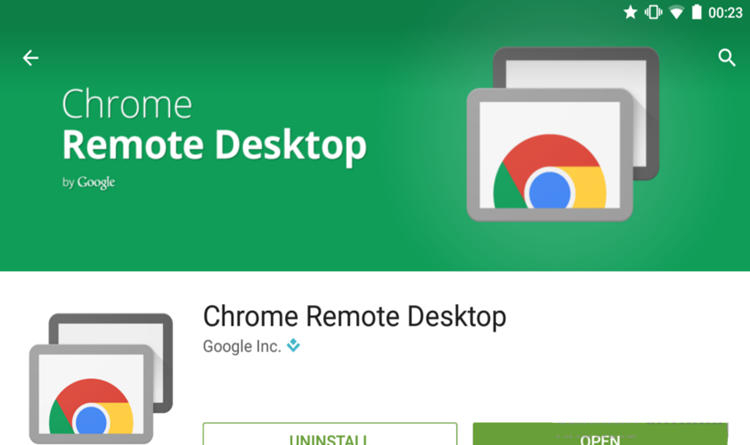 There are times when you go outside with the hope that you will come back very soon and continue your work. But this doesn't happen all the time. You usually stuck somewhere for many hours. But what about the work, you were doing on your computer or a laptop?
Chrome Remote Desktop is a chrome application which provides a superb way to control your computer using your smartphone from anywhere in the world. Using this app, Of course, you can't continue your work on the small screen of your phone. But at least you can save your work and turn off the computer. Just download the app on your computer and smartphone, sign in with the same account and lastly enable the remote desktop connection.
Download Link: Click here (for Chrome)
Download Link: Click here (for Android)
9. Money View: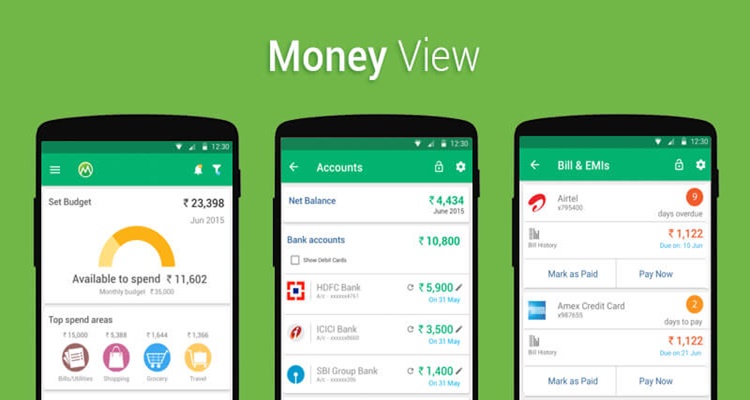 Do you also go over-budget every month and need a way to track your expenses? Money View is a good application I have been using for the past two years. One thing that I really want to mention, the app has received a lot of updates in these two years and improved in every aspect (UI & Performance).
Money View extracts useful information from the text messages you receive for payments and automatically add in the account spend section. Your expenses will be categorized into different categories (Food, Personal, Entertainment, shopping, etc) and so you can be able to track your weekly and monthly expenditures.
Download Link: Click here
10. Radon: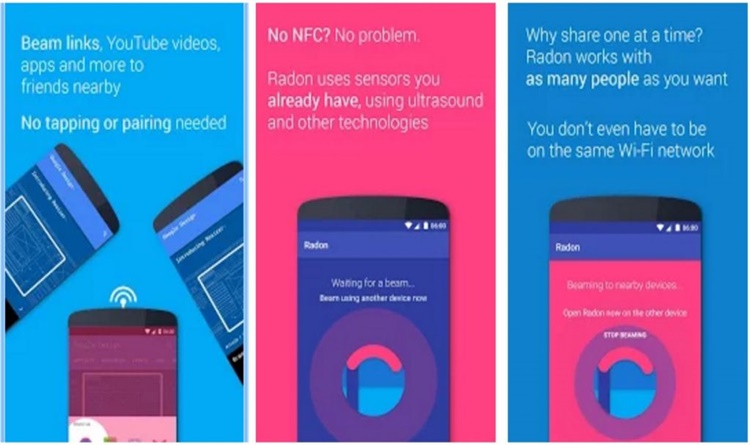 You might have used Xender or Shareit for sharing files. No doubt, they are very useful applications. But when it comes to sharing links, there should be some hassle-free option.
Radon makes sharing links quite easier. In Radon, you neither have to create any group nor your friend will have to join. Just choose Radon with beam while sharing a website link and tell your friend to open the Radon app. Radon uses ultrasound waves and sensors of your smartphone. You can share links with as many people you want without the need of being on the same WiFi network.
Download Link: Click here
Conclusion
So, which app you liked the most? Tell us in the comments below. We will keep updating this page in future, so you can also bookmark this page.