AirPods are one of the best wireless sound systems that have dominated the wireless audiophile market. AirPods Pro is the latest version of AirPods and as always the technological company doesn't compromise on the sound quality. These are quite expensive so make sure that you get the best case for the AirPods. If you're confused then consider buying any of the product mentioned below:
Also Read: 10 Best iPhone Wallet Cases to Keep Your Cards & Mobile Safe
Top 10 Best AirPods You Can Buy in 2022
Best Airpods Pro Case To Buy
1. Spigun Rugged Armor Case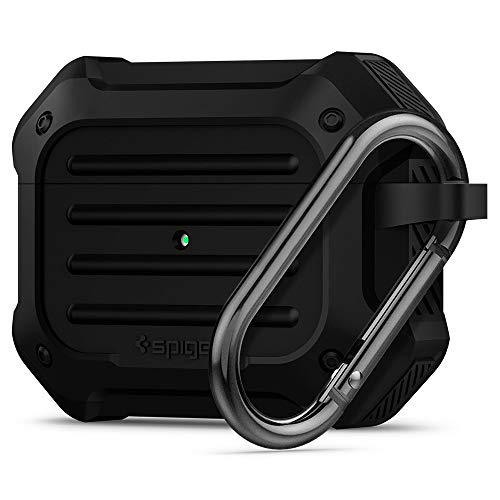 Spigun Rugged Armor Case has a rugged design for scratch defense. It is made up of soft silicone for a comfortable grip. The case is easy to carry thanks to its keyring. It is compatible with wireless charging. This product has a well-built body and weighs 50 grams only. Not only this, its air cushioning absorbs initial shock. This case is exclusively designed for AirPods Pro. The cases from this brand are reliable and budget-friendly. Moreover, they don't compromise on quality.
2. Native Union Curve Case for Apple AirPods Pro Case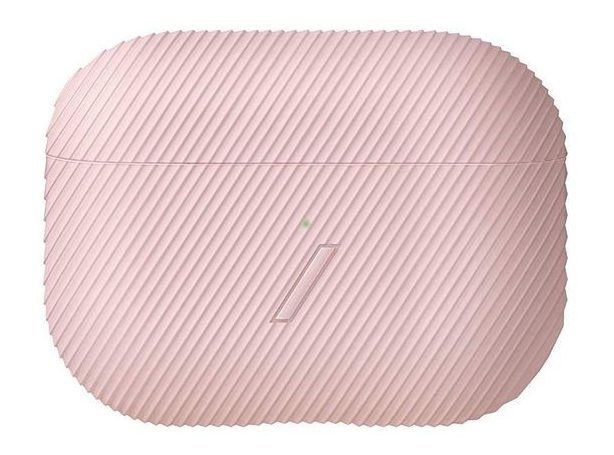 This case has an elegant and seamless design. It is fully compatible with wireless charging. This case is light-weighted, it weighs 2.11 ounces. It has a stylish and sturdy built. If you're doubtful about the product then you can check the reviews. It is one of the best cases you would come across.
3. Koreda Switch Case
Koreda Switch Case is highly recommended for people who want something different than regular cases. Its impact-resistant silicone ensures that your AirPods are protected and scratch-free. Plus, the case also offers an additional layer of versatility and portability making it the most preferred option over others. Koreda Switch Case is one of the most compact designed cases you would find on the list.
4. Spigen Class Shuffle
Another well-designed and portable case. Spigen Class Shuffle is perfect for regular use all thanks to its rugged design, scratch resistance, and shock absorbency. The case is lightweight and compatible with wireless charging. It features an interesting design and comes with a pre-installed adhesive tape for additional support. Also, the case is available in two colors. Smart design with ultimate protection compels people to purchase the case.
5. Elago Game Console Case
This is another really cool AirPods case from Elago. Elago Game Console case is scratch and drop-resistant all thanks to its impact-resistant silicone body. The case is compatible with Apple AirPods 1 and 2 and also supports wireless charging. It also features an anti-slip coating for enhanced protection. If you're not a fan of leather cases, then the Elago Game Console Case would be the best option.
6. Elago Ice Cream AirPods Case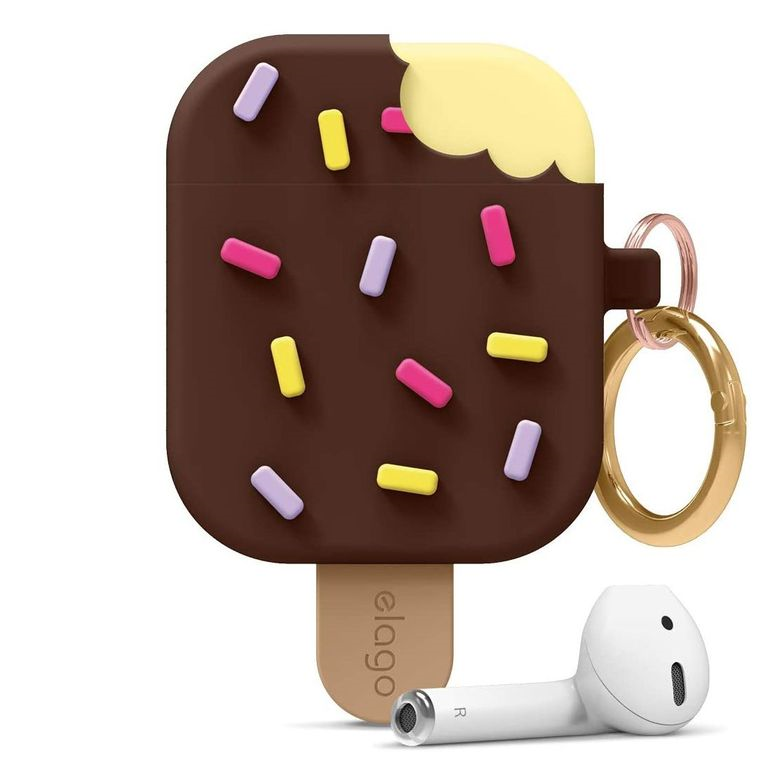 This is one of the most cutest cases on the list. It is made up of durable premium silicone. Moreover, the case supports wireless charging as well. It has a 3D detailed design which is the reason people buy it. The ice-cream case would protect the AirPods from dirt, oil, and dust. This case would become your instant favorite. It weighs 1.94 ounces so you can easily carry it while travelling.
7. MOBOSI AirPods Pro Case
Its rugged hard outer shell and shockproof inner corner and reinforced corners ensure maximum protection. The case is available in 6 different colors and features a special anti-slip coating so that your AirPods are protected and scratch-free. The best part about this case is that it comes with a clip-on carabiner making it easier to carry it around. You can easily attach it to your backpack, travel bag, and sling bag.
8. Pela Case for Apple AirPods Pro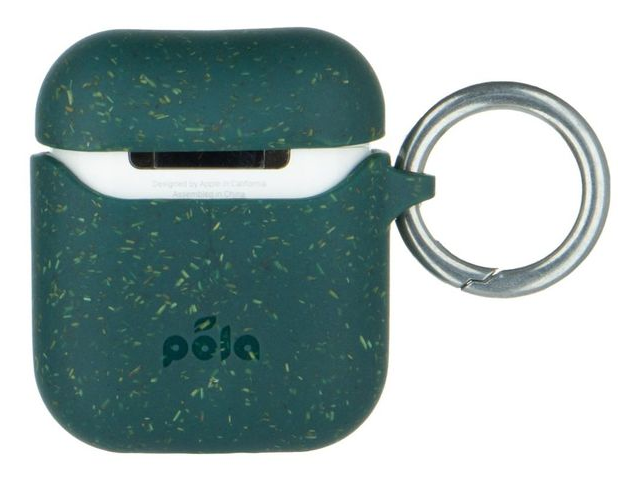 This ultra-thin and snug fit case has a sleek and seamless design. It is manufactured from eco-friendly, plant-based material. The case has a well-built body and as always the plastic-free packing of Pela is simply amazing. You can easily clip it to your backpacks, travel bags, etc. It protects your AirPods as well as the planet. The company also offers a guaranteed return or exchange the product if you didn't like them. It weighs 1.58 ounces. It is available in 11 colors: so finding your favorite color won't be an issue.
9. Monocarbon Carbon Fiber Case for Apple AirPods Pro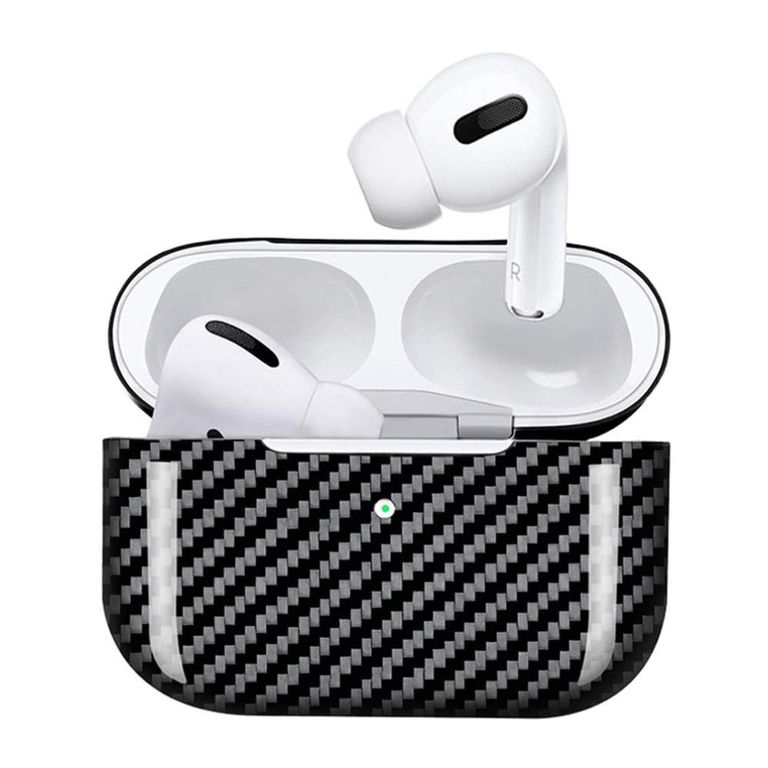 This case is made using genuine carbon fibre making it durable and long-lasting. The case has a glossy finish and has a nice cutout for everyday grip. It is light-weighted and travel-friendly. It has a seamless and sleek design. Though you won't get the product in different colors. However, the built quality of the case is the finest. The weight of the case is less than 8 grams. Nanocarbon believes in quality and their products never fail to surprise their customers.
10. Spigen Silicone Case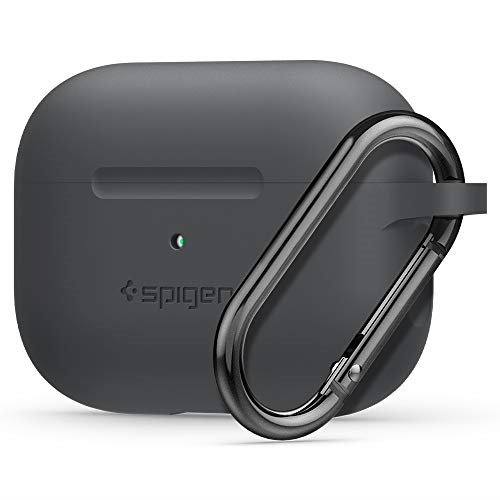 The case is precisely designed for AirPods Pro. It has a sleek and seamless design. Moreover, this case is shock-absorbent and resistant to scratches. It is made up of silicone for everyday grip. Spigen Silicone Case has a detailed cut-out to hinder less opening. The item weighs 50 grams making it easy to carry. If you're looking for a budget-friendly case with superior built then get this one.
Best AirPod Pro Case: Choose the Right Fit
Even a small scratch on the case can make it look ugly. So, don't purchase gaudy AirPods cases. Go for the simpler one. Hope this compiled list of the best AirPods Pro cases to make your purchase decision easier. You can link down your favorite AirPods cases in the comment section.