Commonly known as MMORPG (Massively Multiplayer Online Role-Playing Games) is a completely different genre of video games where players can experience the uncharted domains of the virtual world. The idea is to play with customized avatars while interacting with other players. You can either build your guild and take down enemies in PvE mode or face off each other in PvP mode.
Whatever be your preference, you can always enjoy playing mmorpg games. Keeping all the gaming enthusiasts in mind, we have curated this article on some of the best free MMORPG games you can ever get your hands at. Just bear in mind, all the games mentioned within the article are not arranged in any specific manner, as each of the titles is completely different than one another. 
Also Read: 10 Best Games Like Stardew Valley You Should Play
Best Free MMORPG Games to Try this Year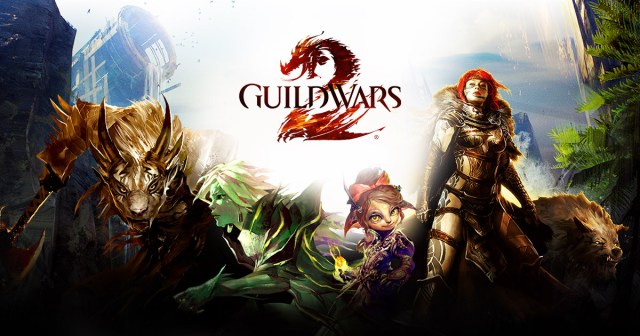 Guild Wars 2 is by far one of the most unique MMORPG Where every decision you make heavily affects your gameplay. The game is packed with varieties of features that you won't find elsewhere. Some of it includes the likes of character customization, PvP elements packed with expansive crafting systems. So, what are you waiting for? Explore the fantasy world of Tyria and set out on various missions with your friends.
Platform Supported: Windows, Mac OS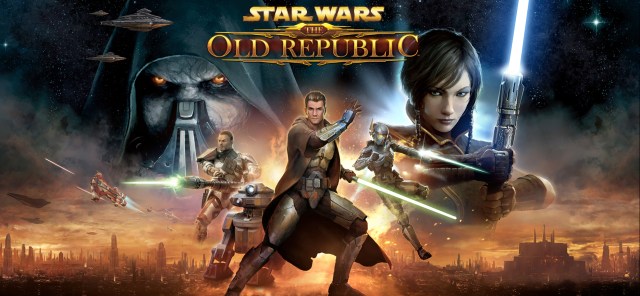 For all the Star Wars fans, there's an MMORPG game that everyone is bound to appreciate. As the name suggests, the game takes place in the vast Star Wars universe. It is a free mmorpg game that offers a puzzle-like combat experience. In fact, it is one of its primary differentiating factors for all the other games within the list. Star Wars: The Old Republic is best suited for all solo player, who prefers to complete quests on their own. 
Platform Supported: Windows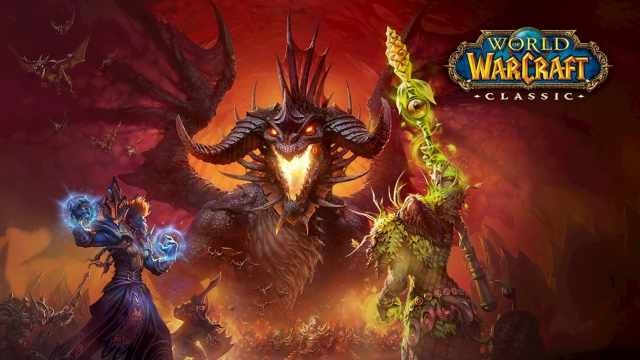 Ah! No list of MMORPG games is ever completed without mentioning World of Warcraft. Although it is not completely free to play, it was worth mentioning. Over the past few years, World of Warcraft has made quite the name for itself. For the first 20 levels, the game is completely free to play. That being said, you can explore the ever-expanding universe of World of Warcraft's while taking part in a compelling storyline and massive raids.
Platform Supported: Windows, macOS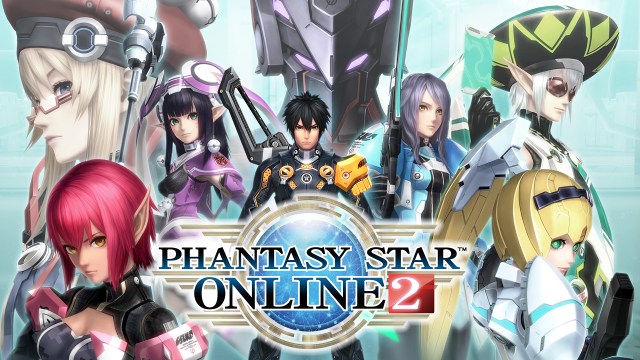 For all the otakus out there, Phantasy Star Online 2 is just the right MMORPG game to quench your anime craving. Neither less to say, it took the developer of the game almost eight whole years to bring forth the game outside Japan. The storyline is as simple as it can ever get. Being a part of the ARKS task force, your active involvement is heavily required to protect the universe from enemies.
Platform Supported: Windows, Xbox One
Related: 10 Best Castlevania Games You Should Play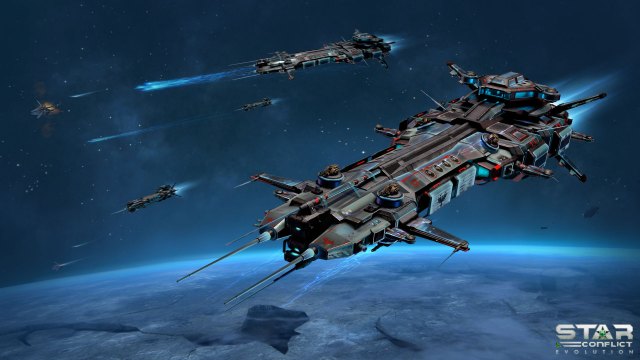 Star Conflict is one of the best free mmorpg games for space exploration. In this game, you are playing the role of an elite space pilot, who is looking out for previous alien treasures in the vast emptiness of the universe. There are a plethora of PvE quests that you can be a part of including raids where you will be facing space pirates and alien squadrons. In other words, Star Conflict offers everything you could ever ask for.
Platform Supported: Windows, Linux, macOS, StreamOS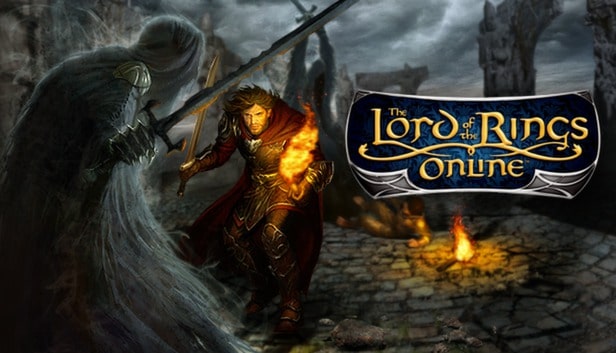 For all the JRR Tolkien fans, there's actually an MMORPG game based on the Lord of the Rings Universe. Based on the medieval period, this game packs all the incredible detailing you could ever imagine. Take part in various adventurous journeys throughout Middle Earth and interact with all the familiar characters from the book. As for the entire gameplay, it is just the same as any other MMORPG.
Platform Supported: Windows, macOS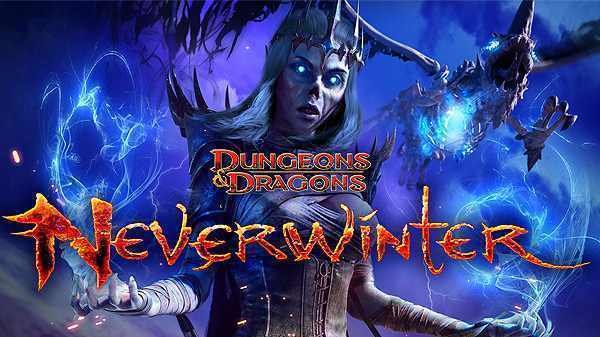 Having a close resemblance to Dungeons and Dragons, this game takes place in the forgotten city of Neverwinter. Within the game, the player can choose between one of the eight character classes. That being said, the players can actually create their own storyline based on the choices. The only perk within the game is, it doesn't allow any large gathering of players.
Platform Supported: Windows, Xbox One, PlayStation 4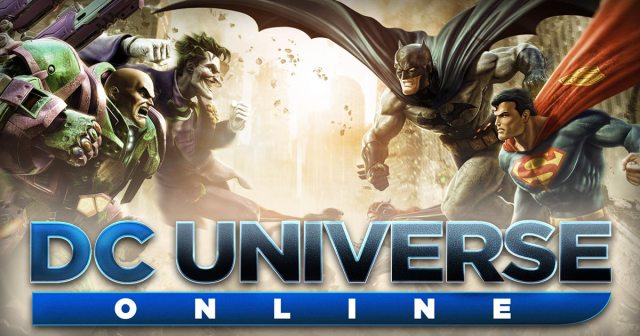 Want to play alongside your favorite superhero? The DC Universe Online is among some of the free mmorpg games that enable players to create their own character and play alongside DC superheroes. Some of the characters from the DC Multiverse include Superman, Batman as well as Wonder Woman. As your game progresses, collect cool gears, and level up based on your preference.
Platform Supported: Windows, Xbox One, PlayStation 3 and 4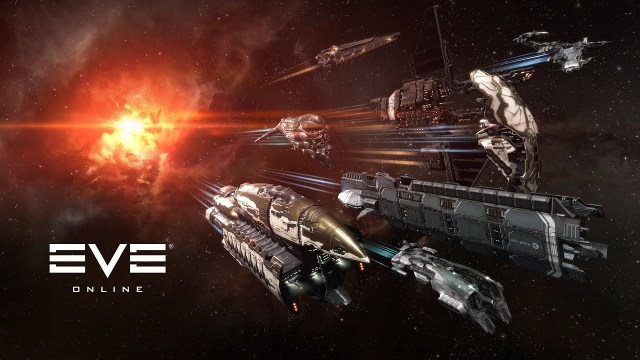 Another great title within the MMORPG genre for space exploration. From various races to choose from, build your character according to your preference. The game takes place as a futuristic space settlement. Just bear in mind, during the initial stages of the game, you need to devote a considerable amount of time to get going. But the wait is worth the while since the later part is packed with all the intense action you need.
Platform Supported: Windows, Linux, Android, macOS.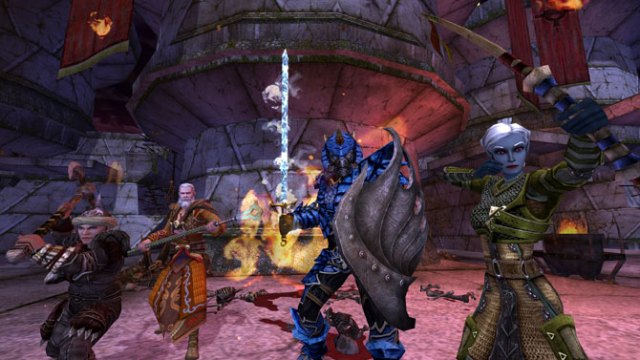 What if we tell you, the all-time favorite Dungeons and Dragons is actually available in MMORPG? The entire gameplay is based on the set rules by D&D 3.5. So, unlike their table-top counterpart, Dungeons and Dragons online actually offers a real-time combat experience.
Platform Supported: Windows, macOS
Recommended: 25 Best Free Games for ANY DEVICE
Take Your Pick: The Best MMORPG Games
So, there you have it. This is was our top pick for the best free mmorpg you can play. Our recommendation would be to take World of Warcraft for a spin. Although it is not completely free, it is certainly one of the best MMORPG titles you can ever get your hands on. Let us know in the comment section below? Which title felt the most intimidating to you?