Castlevania is one of the most popular video games franchises out there. They started on the NES and currently have many awesome games under their sleeves. All of the games are filled with action, adventure, gothic, horror and so are extremely exciting. The company has launched many games with amazing story but they've never played with the concept of Castlevania. If you also like games where you have to fight with evil forces to save the world, have a look at these best Castlevania games you can play.  The company has even made its way to TV and launched the first-ever video game series on Netflix.
Also Read: 10 Awesome Games Like Roblox You Can Play in Your Free Time
Best Castlevania Games of All Time
1. Castlevania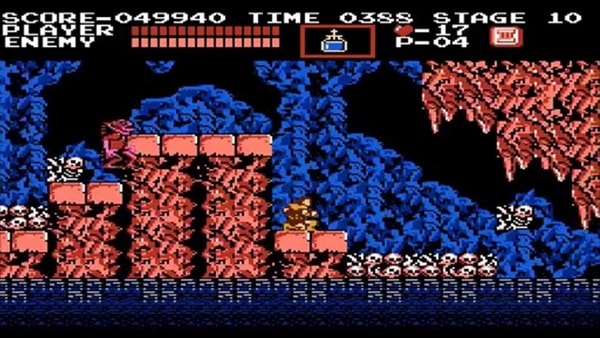 The first Castlevania game is still a favorite for many gamers. The company started off on the NES and introduced us to a new genre caller Horror. The game will take you to a horrific dark environment owned by a Dracula. You will have to use your axe and fight with different kinds of dangerous monsters. If we compare it with today's games, the game seems simple and comes with low graphics, but due to its story, you will find it exciting and fun to play.
Buy on Amazon: $34
2. Castlevania: Curse Of Darkness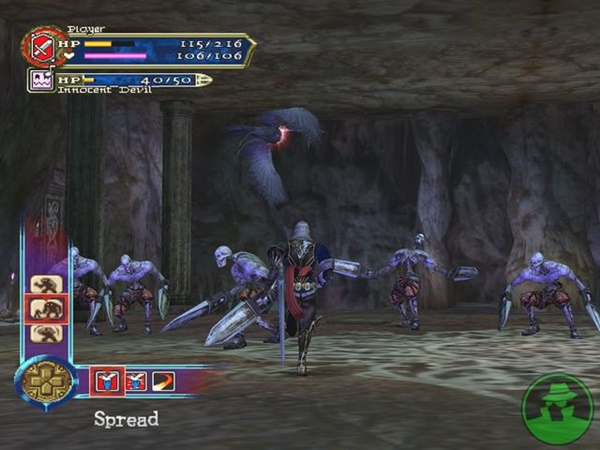 The Curse of Darkness is one of the most popular Castlevania games out there. The best part about this game is its story. In this game, you will be a hector who is angry because your wife has been killed by Isaac. Now, you want to take revenge by fighting any devil that comes to your way. The story is quite interesting and if you are a serious gamer, you will also start feeling angry while playing the game. Just Kidding!
The game is also divided into levels. In each level, you will fight with a boss and win to get his power. In the next level, use that power to fight the new devil. The game also lets you manage different devils and allow you to only use one devil's power at a time. Overall, it's a very exciting game you can play. The game is currently available on PS2 and Xbox.
Buy on Amazon: $95
3. Castlevania: Lords of Shadow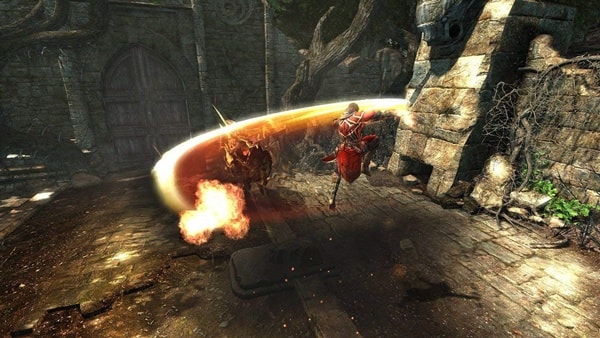 Lords of Shadow is like a new player in the team of Castlevania who bring many changes for the team. Unlike other Castlevania games, this game is not limited to a single castle but instead progresses level by level without a map. It's basically an action-adventure game that comes with a beautiful scenic environment and mainly focuses on action and defeating the bad ones.
If you have played God of War, you will have a similar experience while playing this game. The Lords of Shadows gives an emotional touch to the story where you play as Gabriel and save the people against the evil lords. Overall, the game is full of action and enjoyment. It's currently available on PS3 and Xbox 360.
Buy on Amazon: $12.85
4. Castlevania: Rondo Of Blood (Dracula X)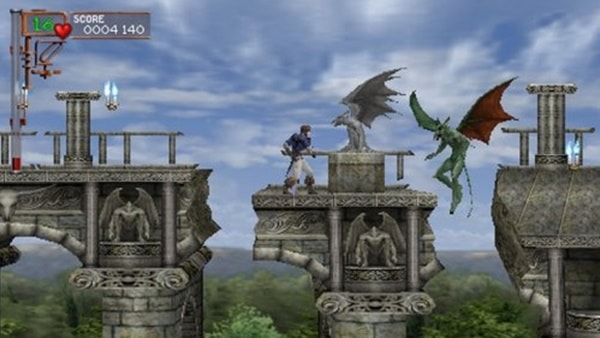 The Rondo of Blood is another one of the best Castlevania games. It's based on the concept of multiple paths where you always start playing from the same level but the journey is not defined. Though built on a linear level system, you have to select a path to reach the destination. You can also explore multiple paths, fight with enemies and face the surprises. The graphics are also good and make the game even more enjoyable. if you love adventure games full of surprises, Rondo of Blood is perfect for you. The game is available on TurboGrafx-16 and PSP.
Buy on Amazon: $14.97
5. Castlevania: Portrait of Ruin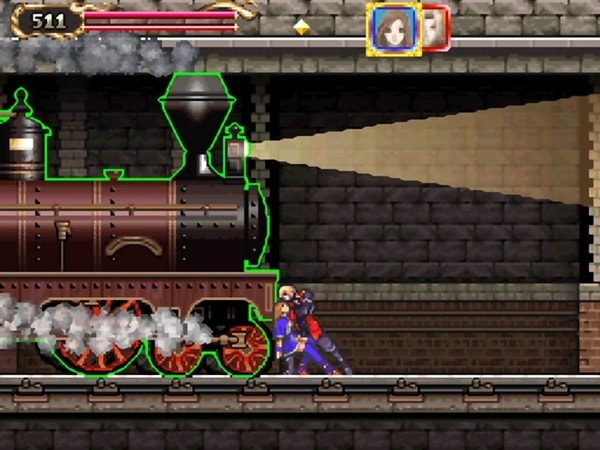 Also Read: 10 Best Games Like Stardew Valley
The Portrait of Ruins is also somehow developed around Castle and Dracula maintaining the 2D side-scroller style. In this game, you will play as a Belmont and his friend Charlotte, who is well versed in magic. You can swap the characters anytime to face the challenges and complete the levels. This Castlevania game offers great visuals which help to keep the engagement intact. The story and horror elements are similar and yet interesting. You have to solve various puzzles during the gameplay, and as you progress, many new abilities will be unlocked. The game is available on NDS only.
Buy on Amazon: $42.74
6. Castlevania: Circle Of The Moon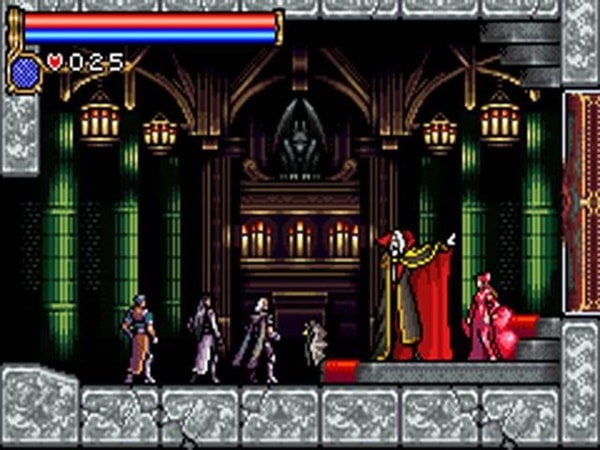 The best thing about Castlevania games is their story. Every game is developed around a wonderful story with multiple characters. Some of them play as heroes while others have done some heinous crime or played with the sentiments of the Hero.
In Circle of the Moon, Dracula has risen and now you have to stop him again. The story is based around three people: Nathan Graves, his father and son duo of Morris and Hugh Baldwin. The game also has an emotional touch where they all get separated and you will have to play as Nathan.
Nathan has a powerful whip along with a range to other weapons to face and beat the evil forces. As you proceed in the game, you will also get many new abilities and magical powers. Overall, the game is super exciting and comes with amazing controls. It's available on the GBA only.
Buy on Amazon: $69.99
7. Super Castlevania 4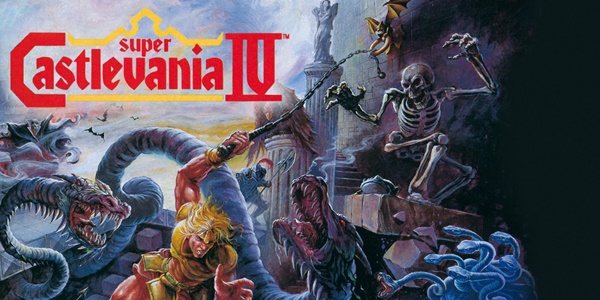 Super Castlevania allows you to play a lot of different stages filled with monsters, forests, caves, etc. This game is actually a remake of the original Castlevania and was specially developed for 16-bit SNES. The graphics are really good with linear level progression. You will play as a Belmont and fight with Dracula's monsters to win the game. The game doesn't offer multiple paths to reach the destination like Castlevania 3.
Buy on Amazon: $449.95
8. Castlevania: Bloodlines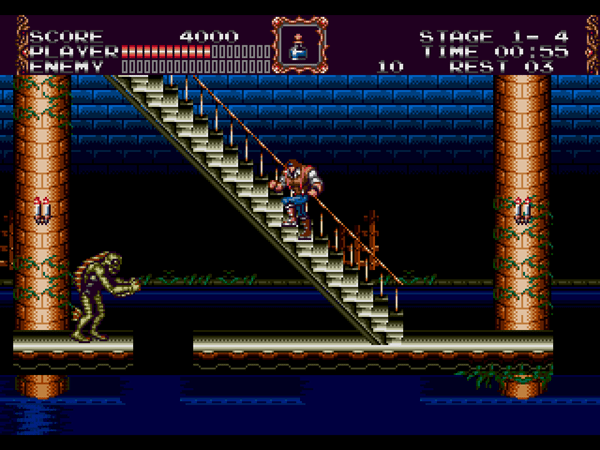 Bloodlines are among the most interesting Castlevania games out there. The game has two different leading characters with powerful weapons and unique abilities fighting across the world. Bloodlines were the first game that doesn't have a Dracula's castle.
Although it's different from the original Castlevania, the excitement and fun are the same at each level. You will solve various puzzles, knockdown giant statues, fight with monster bosses, etc. Overall, it's a simple and interesting fun game.
Buy on Amazon: $59.95
9. Castlevania: Order of Ecclesia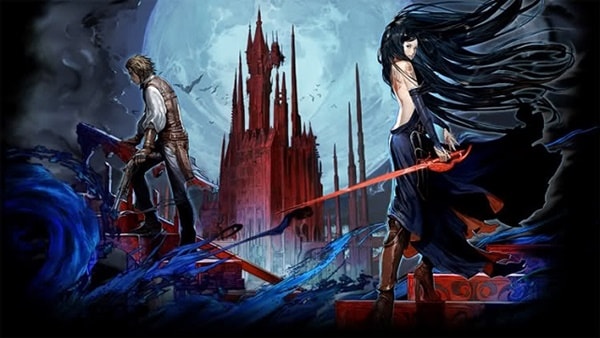 This game has given Castlevania a new direction. Though the concept is still similar to other Castlevania games, the gameplay and bosses are tough to beat. In this game, you will play as girl – Shanoa with a powerful magical glyph. There are no Belmonts and so its the girl's responsibility to keep everyone safe.
The story is again a masterpiece with amazing characters. In order to progress in the game and win, you have to play more passionately than ever before. The Order of Ecclesia is also one of the best Castlevania games.
Buy on Amazon: $149.99
10. Castlevania: Symphony of the Night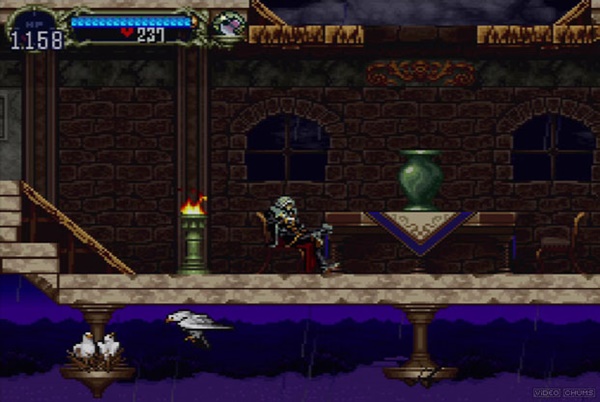 The Symphony of Night is one of the best Castlevania games of all time. It's an adventure game filled with action plus mix a small spoon of horror in it. The gameplay is amazing. Instead of a whip, you will play with a sword and shield along with some amazing powers that Alucard inherits from his father. The game follows the story of Rondo of Blood where Richter defeated Dracula but it still remained in Castlevania.
It's not possible to put the excitement of gameplay in words. Just remember it's a thrilling game with Rondo's control, superb graphics and dangerous fights. It's currently available on PS1.
Buy on Amazon: $255.99
Recommended: 15 Best Football Games For Android You Can Play
Wrapping Up: Enjoy Best Castlevania Games
Castlevania games are known for their storyline, awesome graphics, and engaging gameplay. If you liked the Castlevania series on Netflix, I am sure you will also love these Castlevania games. If you are a serious gamer, you will definitely find a game as per your liking on the above list. Though there are many Castlevania games, I tried to only share the best ones out there. If you feel any other Castlevania game should be present in this article, just comment down below.