Football is one of the best games in the world. If you like playing football in the field, chances are you will also like playing it on your Android smartphone or tablet. Football games are generally filled with excitements and help you forget your tiredness instantly. If you search "football games" in the Play store, you will find hundreds of football or soccer games. Today, I will share our list of best football games for Android. Though most of these games are free, to fulfil the requirements of every user, I have included some paid football games too.
Read: 9 Best Free Multiplayer Games Via WiFi Hotspot For Android
Best Football Games For Android
1. Dream League Soccer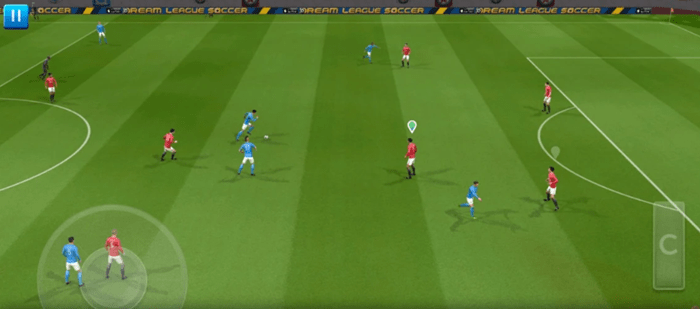 The most popular Dream League Soccer game is still loved by thousands of users. With stunning 3D graphics, better control and several modes, the game has received a lot of applause. In this football game, you can manage your own team, sign players from the market for some coins based on skills, etc. You can also collect coins by playing and winning matches, completing challenges, watching ads, etc. Overall, the game is super exciting and you should try it right now.
Download From Here
2. Real Football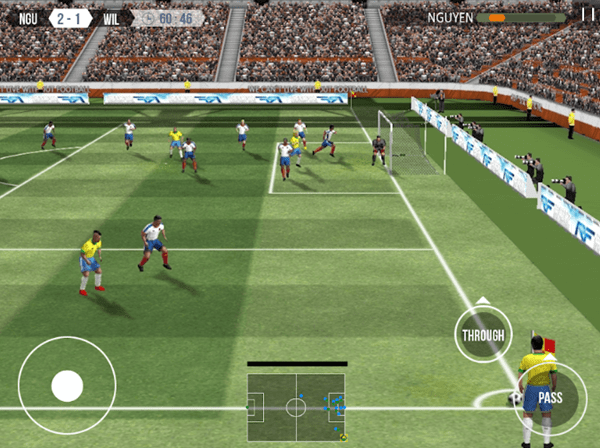 Real football tries to imitate the real football experience on your smartphone. This is one of the best football games for Android. It's an editor-choice game comes with several modes and features that can provide you superb gaming experience. The game also allows you to practice on the training ground in order to enhance the physical and tactical skills of your players. If I will start writing everything about this Real football game, it will take very long. So, let's not waste any time and try it out today.
Download From Here
3. PES Pro Evolution Soccer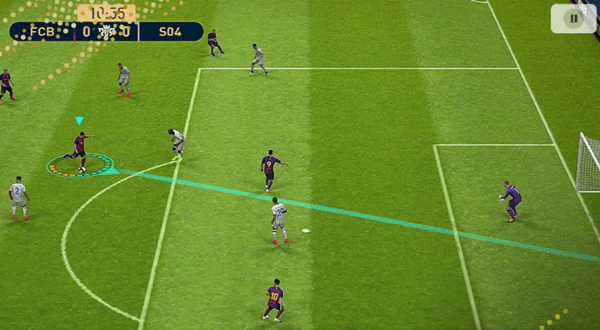 If you are a power Android gamer, you probably like playing games with high graphics. PES is one of the best football games with awesome graphics and various playing modes. You can either play with the computer, challenge your friends online and can even participate in multiplayer battles. The game claims to have 8000+ player animations and team characteristic play styles. Its latest update has improved the gaming engine and made everything more powerful. It's worth a try.
Download From Here
Also Read: 15 Best Android Apps For WhatsApp Stickers
4. FIFA Football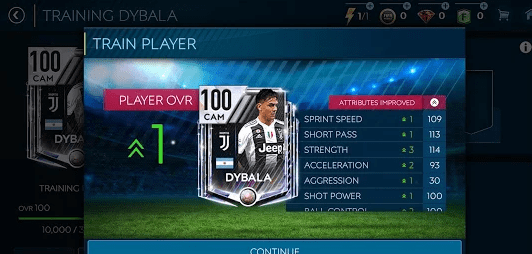 The feature-rich FIFA Football game is already gained so much exposure and popularity which others are still striving for. It's the official FIFA game that has licensed players from more than 500 real football teams. You can select your favourite players from the present or the past team. You can play this game individually with the bot players or make your own team compete with great players worldwide. Just choose the players, make your team, join forces and enjoy FIFA football with friends and gamers from the different parts of the world. On winning games, you can win best player's card and FUT coins.
Download From Here
5. Top Eleven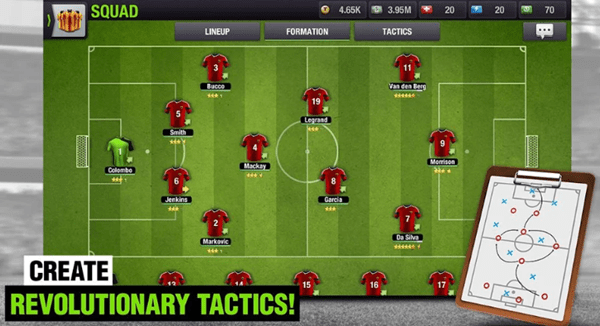 Top Eleven is one of those football games that can be translated into 31 different languages. This game allows you to build your own club from zero and controlling every aspect of your team. You can scout and sign the best players in the live transfer market. Top Eleven also has an option to play with millions of other players called Football managers. Design your own stadium, participate in the daily competitions with friends and other players. The game is really one of the best football games for Android mobiles and tablets.
Download From Here
Also Read: 12 Best Puzzle Games For Android You Should Play
6. Premier Football Games Cup 3D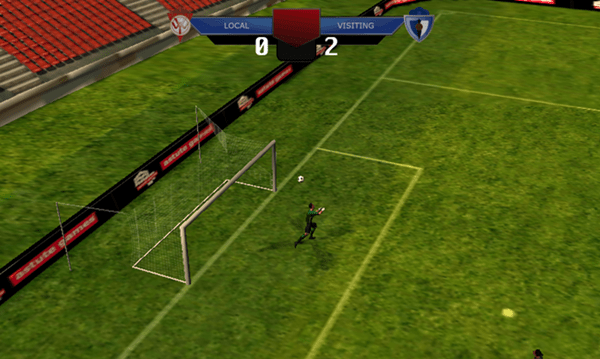 Not all people prefer to install heavy feature-loaded games. Some of them only get satisfied with simplicity and this where this game comes in. The Premier Football Games might not have tonnes of options, but the available ones are enough to provide a seamless gaming experience. The game has a nice collection of simple animations and pre-defined shots. Try this football game once and share your experience in the comments.
Download From Here
7. Football Strike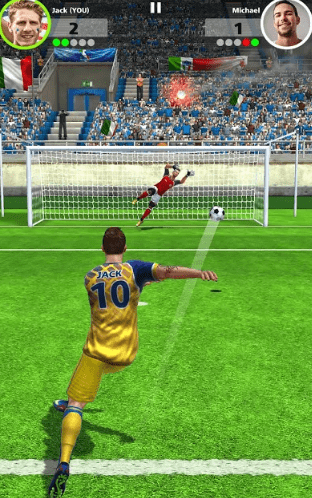 Football Strike is the best real-time multiplayer football game for Android. There are different online modes like the fast-paced, time-limited battle for points in Shooting Race mode, or take turns as both striker and goalkeeper in the one-on-one Free Kick mode. Football strike is developed by Miniclip who is already a legend in the Gaming industry. The game also has many customization options if you have a creative mind.
Download From Here
8. Score! Hero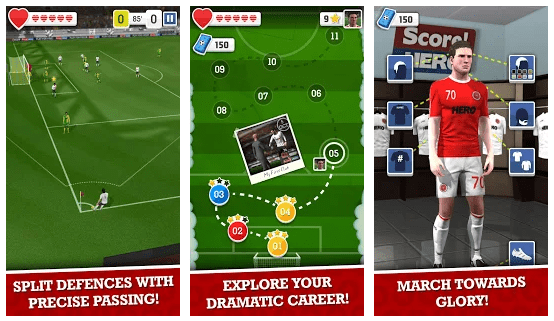 Also Read: 5 Best Anonymous Chat Apps For Android If You Like Talking With Strangers
Like challenges? Welcome to Score! Hero, an online multiplayer game which is already famous for its amazing 3D graphics. If you love challenges, just install this game and complete over 600 levels one by one. You can make your character look like anything. The concept of awards, trophies, score goals, etc are good to keep you engaged with the game. Overall, Score! Hero can be considered as the best football game for Android.
Download From Here
9. Flick Shoot 2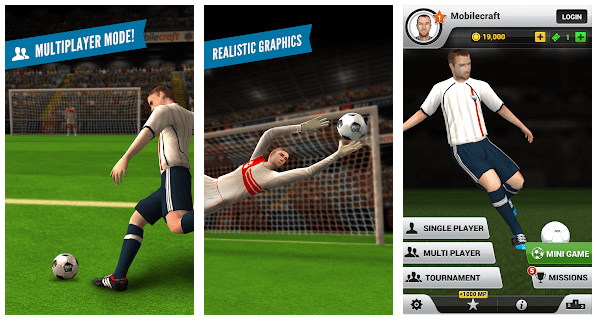 The best part of playing football is kicking the ball with your full potential. No matter whether the other person interested in playing football or not. If a ball comes near his/her footstep, he/she doesn't hesitate to kick it off. Flick Shoot 2 is an interesting football game that comes with 6 amazing single-player modes: Challenge, Arcade, Not Miss, Time Attack, Dribbling and Practice. The 3D graphics and controls are also very good. You can also join online multiplayer games and tournaments. The game is currently available in six languages.
Download From Here
10. Final Kick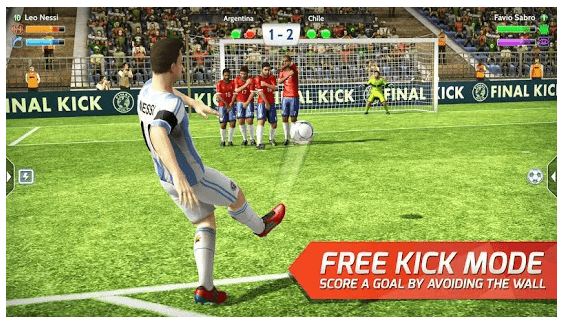 If you are looking for some best offline football games, the Final Kick is a must to try out. It's basically a football penalty game. The best thing about this game is it offers 20 local offline tournaments. The developers have kept the game controls simple so that every Android user can play it without anyone's help. It's based on shooting the football and blocking penalties as a goalkeeper. The 3D graphics, music and sound effects are also very amazing. You will love playing this best football game for Android in 2020.
Download From Here
11. Ultimate Football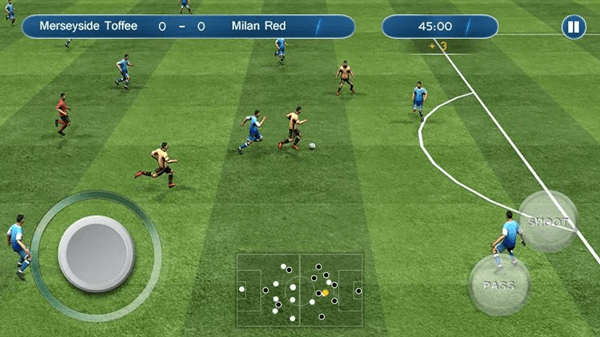 This is a simple football game which you can play in Career, World Cup and Friendly mode. The interface and controls are user-friendly. You just need to install and start playing it in your favourite mode. The games also allow you to create your team, select players and control your team in every possible manner. I hope you are enjoying reading the best football games for Android.
Download From Here
Also Read: 10 Best Online Dating Apps in India
12. Real World Soccer League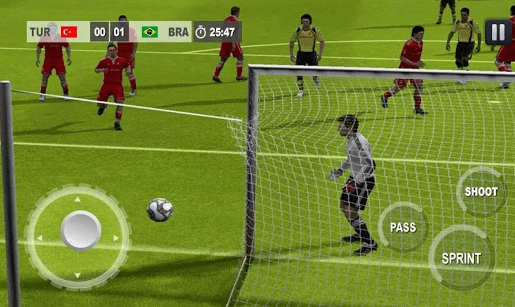 Another football game Real World Soccer League is known for its best graphics, realistic sound effects and intuitive gameplay controls. It offers a quite smooth gaming experience. You can form your team by selecting your favourite players. It also offers an option to choose from multiple grounds. Ultimately, play against any soccer team, show your football skills and win. That's it.
Download From Here
13. Head Soccer LaLiga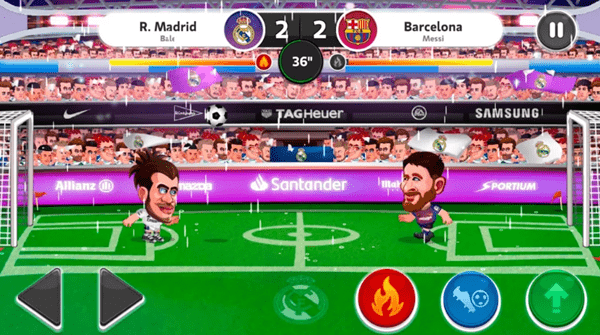 Are you a fan of Spanish football league? Even if you say no, I will recommend this football game to you. I just tried this game before writing this article and can say Head Soccer LaLiga is something different. The cartoonish looking players are really interesting to control and play this game. To win matches, you have to protect, defend and attack at the same time which makes the game even more interesting and engaging, You can also participate in different online competitions and show your skills.
Download From Here
14. Football – Soccer Kicks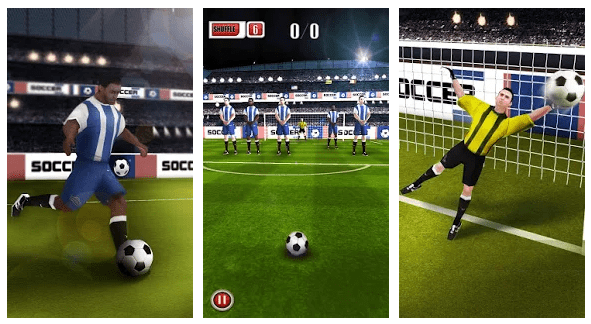 Also Read: 10 Best Games Like Stardew Valley You Should Play
I remember some of my school friends were only interested in kicking the football. If you are also like them, just install and try this Soccer Kicks game. It's an awesome free kick game with great graphics and easy-to-use on-screen controls. The game has four modes – Target, Tournament and Timed, 2 Players & Practice. You just have to click the ball to kick it out.
Download From Here
15. Soccer Stars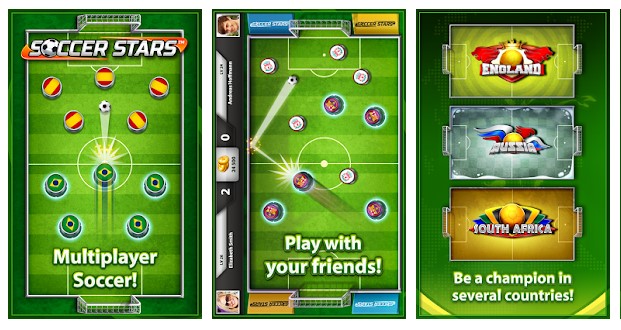 Must Read: 5 Best To Do Apps For Android
Soccer Stars is also one of the best football games for Android. You can play this game against your friends and can even against players from all over the globe in online tournaments. The game is simple but fun to play, It offers multiple gaming modes like the free kick, penalty shootout, etc. If you are a football lover, do check out this game on Google play store.
Download From Here
Wrapping Up: Best Football/Soccer Games For Android
These are some football games you can install and play on your Android smartphone or tablet. If you want an awesome gaming experience, switch the graphics to high quality. It may extract the battery juice faster, but it will be a memorable experience. However, we won't recommend these settings on budget smartphones. If you know any other best football games for Android, let us know in the comments section below.