Talking with friends on WhatsApp and Facebook doesn't excite everyone. There are people who love to talk with strangers and make them friends. If you are also one of them or just get bored of talking with your friends, you are in the right place. Today, I am going to share some best Anonymous chat apps for Android and IOS.
These apps will allow you to find random strangers from different corners of the world. You can chat, flirt and even make them friends when you are comfortable. The best thing about these anonymous chat apps is your information and data will remain private until you don't want to share them. All of these apps are free and simple to use. I have included five different apps so that you can enjoy the text, audio and video chatting as well.
Must Read: Best Dating Apps For Android
Anonymous Chat Apps For Android
1. MeetMe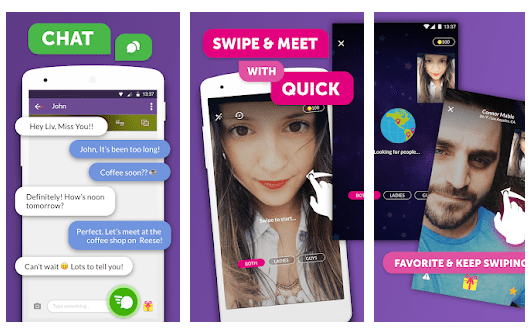 Initially launched as a dating site, now MeetMe is one of the most popular anonymous chat apps with a userbase of more than 100 million people. It helps you find new people nearby who share your interests and want to chat now. The user interface is simple and easy to use. You can use this app for sending text messages, video chatting and streaming.
MeetMe also allows you to play arcade and casino based games with your new friends. In this way, you spend more time on the application and doesn't get bored. You can see stats like the number of gifts you have received, profile views, the total number of admirers you have, etc.
Download MeetMe (Android)
2. Psst! Anonymous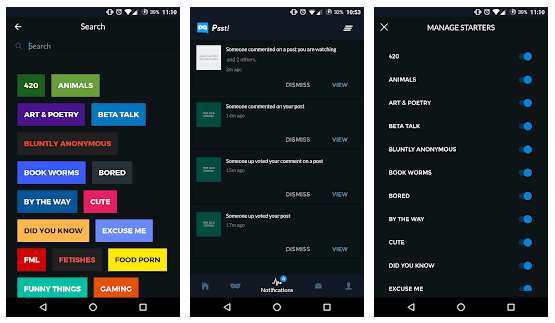 Psst is another anonymous chatting app which claims that they delete all the logs as soon as you leave the app. No records mean no one can see what you actually chat about and whom you chat with. Psst is like an anonymous social media platform where you can chat with like-minded strangers, comment, follow, vote on other comments and also share media anonymously.
The developers have kept a strong check on maintaining the anonymity of users. So, no one allowed to see who is following whom. The app also doesn't allow you to take screenshots. Overall, it is also a good app to talk with strangers.
Download Psst! Anonymous (Android)
3. Tagged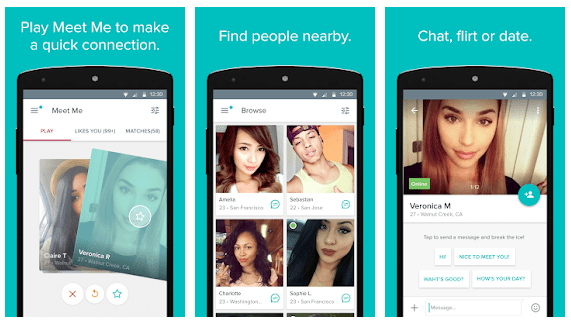 If you are looking for random people to chat with, try Tagged anonymous social media app. It allows you to find people based on your interests, age, location and start chatting. You can create your profile just like Facebook by filling your likes, dislikes and other details. It's totally up to you what information you want to share. Nothing is mandatory.
If you are single and looking for a partner, try its dating games. They are free and easy to play. For more information, you can upgrade for VIP features which allows you to check who checked your profile and whether the other party has read your messages or not.
Download Tagged (Android)
4. Chatous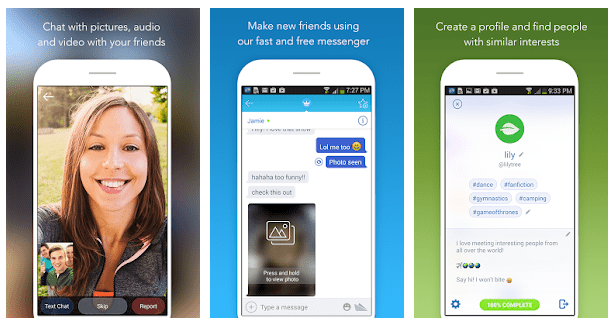 Not everyone likes to talk about random things with others. Some people are only interested in particular topics. If you are also looking for strangers to chat on certain topics, check out Chatous app. It is one of the best anonymous chat apps for Android.
It might happen that you are discussing something with your friends in which they are not interested in. They neither contribute to the discussion nor wants to listen to you completely. Chataous allows you to search people on selected topics. Just like Twitter, you can find topics using hashtags. When you found the desired hashtag, the app takes you to the chatroom where you can talk with people having similar interests. You can even share images, videos and audios in the chatroom.
Download Chatous (Android)
Also Read: These Mobile Apps Will Make Your Camping Trips A Lot Easier
5. Rando Chat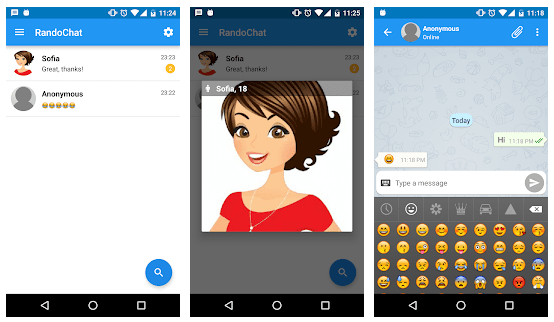 Rando Chat takes anonymity to the next level. It is another anonymous random chat app to meet new people. In this app, you won't have to create an account by using your email id or phone number. Just install the app, launch it and start chatting right away. The app will not store your IP Address or even deletes all the messages after they will be received by the other party.
Rando Chat might not have a large user base like other apps but can provide you with a completely safe environment. It doesn't allow nudity, racial and offensive content on its platform.
Update: Now Rando Chat also requires you to sign up first.
Download Rando Chat (Android)
Final Thoughts:
I hope you found these apps interesting and useful for chatting with strangers. I tried to enlist different kinds of anonymous chat apps to fulfil the requirements of everyone. Whether you are interested in text chatting, video chatting or want to take the things to the next level and meet the people directly. There is an app for everything. If you know any other good app, let us know in the comments below.