We keep a lot of Android applications on our smartphones. Some of them are useful while some are used rarely. But when it comes to innovation and quality, Google apps have always been a step ahead. In this article, we will share some best Google apps for Android which can help you do a lot of interesting things on Android. If you are also fond of Google apps, you will definitely find some great apps here. So, without any further ado, let's get started!
Also Read: 5 Best Free Apps to Turn Photos into Paintings
Best Google Apps For Android
1. PhotoScan

We can click as many photos as we want just by picking the phone out of our pocket. But if we talk about two or three decades ago, the case was completely different. People used to take photographs using film-roll cameras and print them on real paper. We must have some old photos in our home whose quality is degrading with time.
Photoscan scans your old photo from multiple angles and produces a high-quality digital image using its powerful algorithm. Try this for extending the longevity of your old paper photos.
2. Google Keep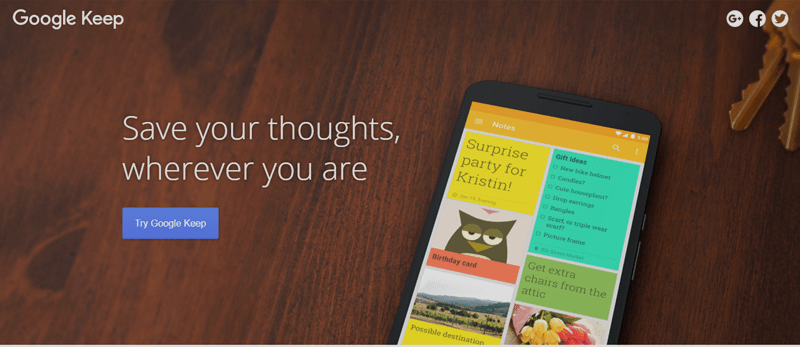 Google Keep is a note-taking app in simple words. It comes bundled with Google apps in almost every Android smartphone. Google Keep works fine in all the day-to-day tasks like maintaining a grocery list, offloading some thoughts, or writing anything. There's no need to install any other note-taking app for the above requirements.
This note-taking app allows you to customize your notes using labels and colours. You can even set reminders if needed. You will get options to add checkboxes, images and drawing in your notes. You can access Google Keep notes on your Desktop too. I am using it for almost four years now and it worked like breeze for all my requirements.
3. Files Go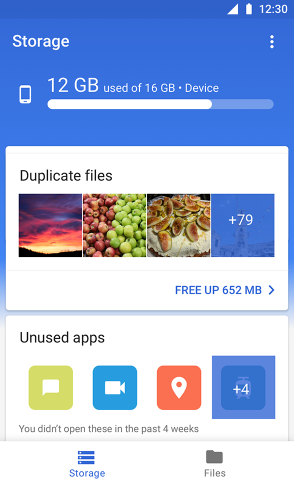 Files Go app provides a faster way to clean up occupied storage on your smartphone. It gives personalized suggestions to remove unused apps, large or duplicate files or even low-resolution videos. Files Go app uses smart filters that directly organise images, videos and other types of files without any folders. It also allows you to transfer files to nearby people without data. The file transfers are really fast and secure.
Also Read: 10 Best Android Apps for Classic Retro Gaming
4. Chrome Remote Desktop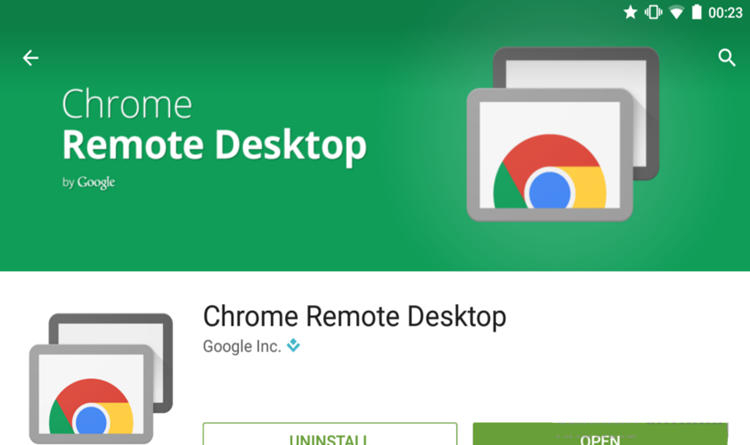 We often go away from work with the hope of returning soon but get stuck somewhere leaving the computer turned on for a long. Chrome Remote Desktop allows you to control your computer using your phone from anywhere in the world. You just need to install the app on both devices, log in using the same email id, and lastly enable a remote desktop connection. It's one of the easiest ways to access to remotely access your computer or share screen with others.
Related: 7 Best Screen Recorder You Can Use (Free & Paid)
5. Google Translate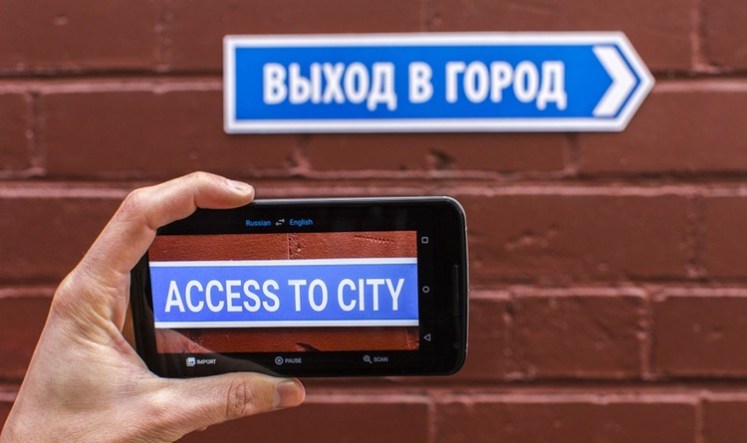 There are many websites or apps available to translate one language into another. Then, What's so special about Google Translate? 
Apart from normal translation features, Google Translate also allows you to translate languages using the microphone and camera of your phone. You just tap on the mic icon and start speaking in any language, the app will instantly translate that language into any other selected language. You can also translate text written in any language into another just by scanning it using the camera of your phone.
6. Google Lens
Google Lens is one of the most useful products by Google. It's a live example of how powerful is Google's image recognition technology. It comes with many useful features including copying text from any paper to your phone, clicking photos of any animal, bird, or monument to know more about it, scanning barcodes and QR codes, instant translation and more.
The latest smartphones have already integrated Google Lens into their default camera application. But if it's not available, you can install Google Lens from Play Store in no time.
7. Rewards
Rewards, formerly known as Google Opinion Rewards is the best app to earn a few bucks via completing surveys. You will receive surveys based on the places you visit, things you search on Google, watched videos, etc. The surveys are usually short and can be completed easily within a minute. The amount ranges from Rs. 5 – 25 which gets credited to your Google Play wallet. And then, you can use this balance to purchase premium apps on Play Store.
Also Read: 7 Best Android Apps For Students
8. Snapseed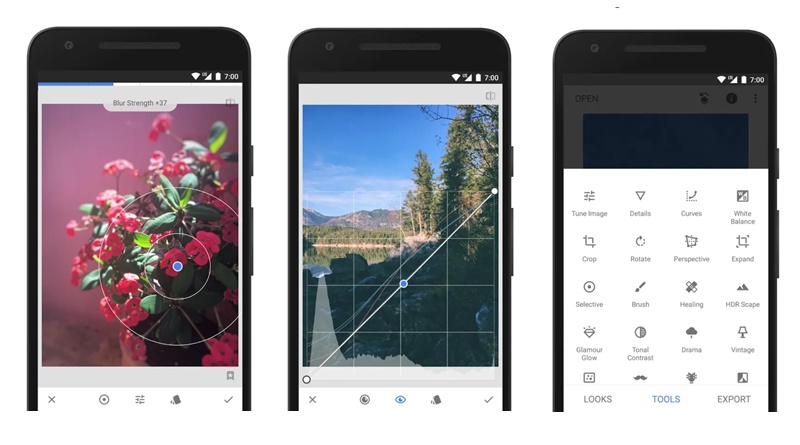 Snapseed is a powerful photo editing app by Google. Along with all the essential photo editing options such as cropping, rotating, and adjusting light levels, Snapseed offers many advanced features including RAW photo, selective adjust, healing, tune-image and many more. Snapseed also allows you to make your photos look cool using popular filters like glamour glow, lens blur and HDR.
9. Google Authenticator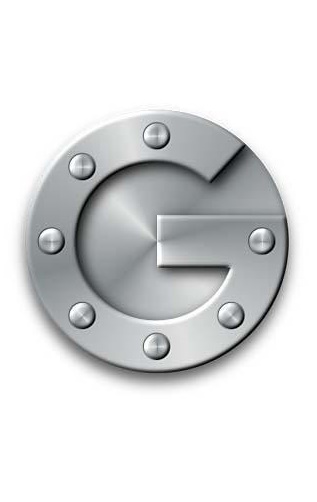 Google Authenticator is one of the popular applications for setup Two-factor authentication in your online accounts. The setup is really quick and then you can use time-based OTPs as your 2FA pin to secure your accounts. It's better than text and email-based OTPs in my opinion.
10. Google Calendar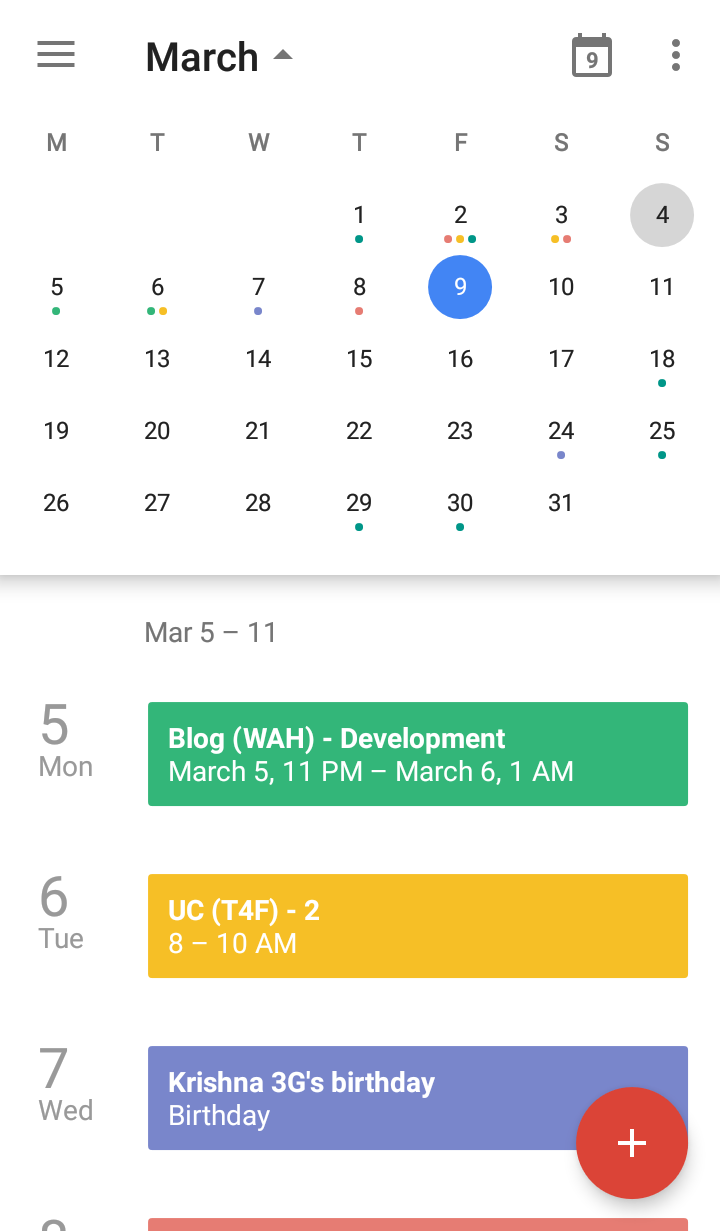 Google Calendar is the most popular calendar apps available out there. It comes with a beautiful material design and intuitive user interface. It allows you to schedule your tasks and manage your time efficiently.
Along with events and tasks, you can add Goals too which is useful for people having no time for hobbies. You just need to specify the goal such as reading book for 1 hour thrice a week and the calendar app will find suitable time for it.
Wrapping Up
That's it for this article. I hope you liked these awesome Google apps for Android. We will try to keep this list updated so that you'll always find something great here. So, which is a useful app for you? Let us know in the comments below.