You have clicked a selfie from your smartphone and think it's enough? Definitely not. There are many awesome selfies editing Android apps are available on the Internet and so, there's is no need to compromise on anything related to lightning, enhancement and any addition to your selfie.
Today, I am going to share 5 best selfie editing Apps for Android in 2019. I have been using these apps for a long time and tested their features on several photos. If you are also someone who loves to click a lot of selfies, then need apps to make them worth posting on Social media, just be with me till the last.
Also Read: Can I See Who Viewed My Instagram Profile: The Ultimate Truth
Best Selfie Editing Apps For Android 2019
1. Snapseed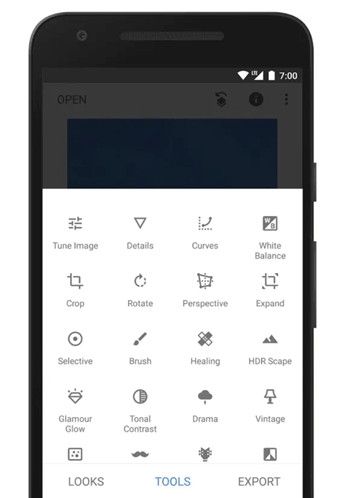 Google has its presence in every section of the Internet. They have launched a lot of photography tools under its name. But as people say, Old always remains Gold. Snapseed, an old yet powerful photo editor is proving this statement true.
First of all, Snapseed is not for taking selfies, but using this app you can edit your selfies in any way. Snapseed is one of the best selfie editing apps for Android. It offers all the basic photo editing features along with some advanced features. The best part of this app which I personally like is the app is completely free and comes with no ads.
Also Read: Best Anonymous Chat Apps For Android
Snapseed Support RAW file format and allows you to do editing using more than 30 available tools. It offers awesome filters, curves control, exposure adjustment and enhances your selfies in every way possible. Google has kept the UI very simple and anyone can use this app easily. Still, If you are unable to use this app, just watch the video tutorials provided by Google. Snapseed is widely used by pro photographers around the world.
Download Snapseed From Play Store: FREE
2. PicsArt Photo Studio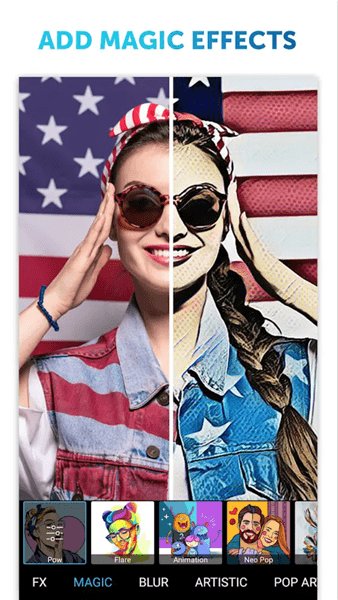 PicsArt Photo Studio is one of the oldest and best selfie editing apps for Android. There was a time when PicsArt only had some basic options for normal photo editing. But with time, the app has gone through many updates. Now, When you open this app and click on the "+" icon, you will see four options – Edit, Collage, Draw & Camera.
All the options are self-explanatory. When you select Edit and choose a photo, you will see tonnes of options available there. PicsArt has combined all the basic and advanced photo editing options and offered them in one package. It comes with an auto beautify option which automatically detects anomalies in the current photo and fixes them.
Selfies mostly demand some colour fixes before posting them on social media. Under tools, you will get 15 useful options to make your selfie look like the way you earlier imagined. PicsArt also provides options to add Dispersion, lens flare and lots of other advanced customization to your photos.
The free version of this app comes with ads which can be disabled by buying the premium version of PicsArt. It's available at Rs. 99 per month in India.
Download PicsArt From Play Store: FREE
3. Aviary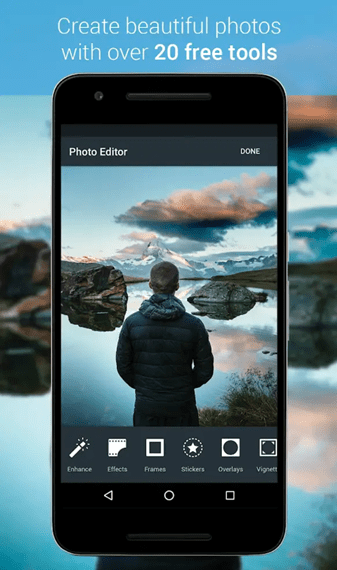 Aviary is the easiest selfie editing app with a bunch of useful options. The app is owned by the Adobe who is widely popular for its Photoshop. I am using this application for almost two years and loved its interface and usability.
Aviary offers many options to edit your selfies like focus, vignette, transformation, adjustment, splash, blemish, etc. You could only know how awesome these options are when you start using this app. My favourites are the focus, adjust and splash. If you are someone who uses a smartphone with no portrait mode feature, you can try the Focus option of Aviary.
You will find a lot of pre-loaded effects as well as a dedicated store to download/buy a different kind of effect sets. There are also options to add stickers and frames in this to your photos. So, if you are looking for the best selfie editing app with no learning curve, you should definitely try out Aviary once.
Download Aviary From Play Store: FREE
4. B612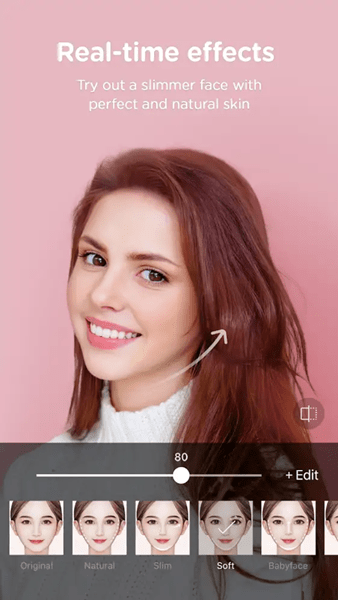 The app with a weird name – 'B612′ also comes under the best selfie editing apps for Android. The B612 offers over 1500 awesome stickers to choose from.  B612 also has AR stickers which makes your selfies more interesting.
In B612, you will get real-time beauty effects and lots of filters to make yourself look even better. It also offers many cool lenses to add to your photos. B612  has its own boomerang feature with tonnes of customization. Basically, it takes the best from every app like the lenses from Snapchat and boomerangs from Instagram.
Also Read: 10 Best Morse Code Apps For Android
Like the previous app, B612 also has a very simple and user-friendly user interface. When you launch the app, it opens in selfie mode with the front camera on for a quick selfie. B612 also allows music and video recording with live filters, hence allowing you to create high-quality music videos.
Download B612 From Play Store: FREE
5. YouCam Perfect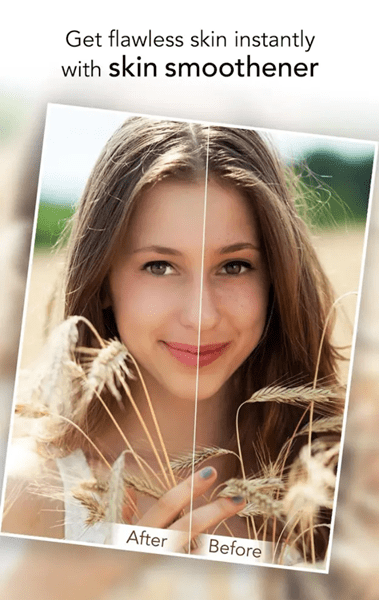 YouCam Perfect is another good application to edit your selfies. With all the basic options every selfie editing apps have, it offers some more great tools to edit your selfies. Just launch the app, choose a photo and tap on Edit photos, you will be right into the featured packed editor.
YouCam perfect comes with many interesting and useful features like face reshaper, body resizer, smoothner, beautifying effects, blush, acne, oil-free, makeup, etc. You will get a complete package of tools for editing your selfies in a way you wanted. As far as advanced options are concerned, you will get many options like mosaic blur and object remover.
YouCam Perfect is also one of the best selfie editing apps for Android. Though the app comes with real-time selfie camera but the camera mode may not offer all the filters in real-time like other apps on this list, but you will always have an option to click the selfie and then edit it.
Download YouCam Perfect From Play Store: FREE
Recommended: 8 Best Notification Apps For Android
Enjoy these best Selfie Editing Apps For Android 2019
These are some top selfie apps for Android that you can use to enhance your selfies in a way you wanted. All these apps are available for free at Google Play Store. So, I hope you will like my recommendations for the best selfie editing Apps for Android. If you know any other app which offers good features for improving your photos, just share it with us below. For more, stay tuned with Tech4Fresher.