Are you a graphic designer looking for the best image editing tool? Well then, read this article to clear all your confusion! As you already know, Adobe Photoshop is one of the best image editors out there. However, it might not always be the case that you can afford it. So it's necessary to know about the free Photoshop alternatives you can use.
To get the most out of Photoshop, you will require a subscription to Adobe's creative cloud. But if it's expensive for you, no worries! In this article, we have shared some best free software like Photoshop you can try in 2022.
The Best Free Photoshop Alternative
1. GIMP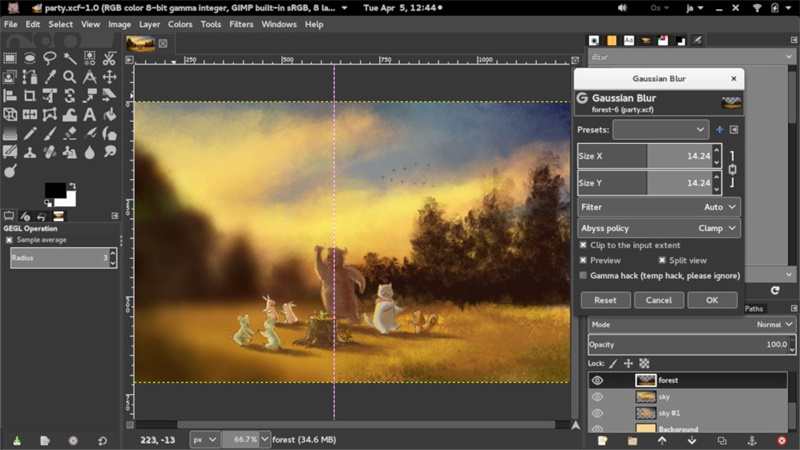 GIMP, also known as GNU Image Manipulation Program, is one of the best photoshop alternatives that you can use. if you compare GIMP vs Photoshop, you will find that it has almost all the image editing features that Adobe Photoshop offers. You can crop your photos, resize them, add filters — the basic editing features. It also contains advanced editing tools that comprise photo manipulation, color correction, background changes, and many others.
These features make GIMP a perfect photoshop alternative. It's open-source, free, and comes with a low learning curve so that even a beginner can use GIMP efficiently.
Also Read: 25 Best GIMP Plugins and Filters You Can Use
Pros:
Advanced editing tools.

Free of cost.

Open-source program.
Cons:
Not all features are efficient.
Download: Gimp
2. Krita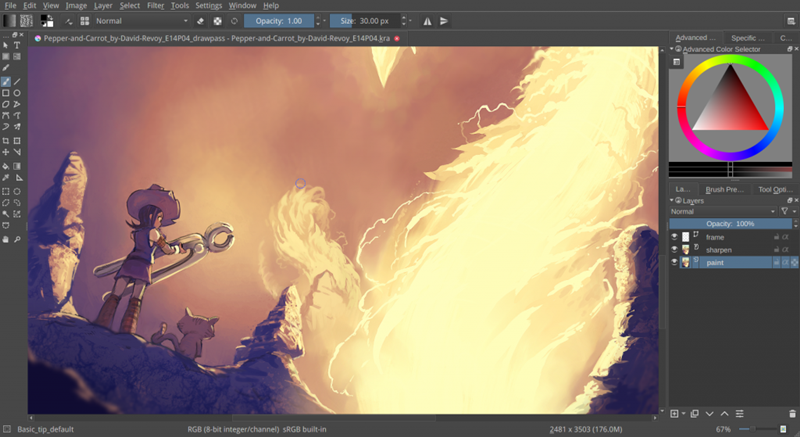 Looking for a free photoshop alternative with more creative features? Check out Krita! It is one of the most efficient photoshop alternatives in which you can show the imaginative side of yourself. It is more of an artistic image editing program. Krita doesn't only focus on just editing your images but provides all the essential tools to create a masterpiece out of that picture as well
Krita lets you create illustrations, comic strips, and paintings as well. You can edit your images the way you want, add beautiful textures, etc.
Pros:
Free Photoshop alternative.

Useful features.
Cons:
Usability problems due to continuous updates.
Download: Krita
3. Paint.net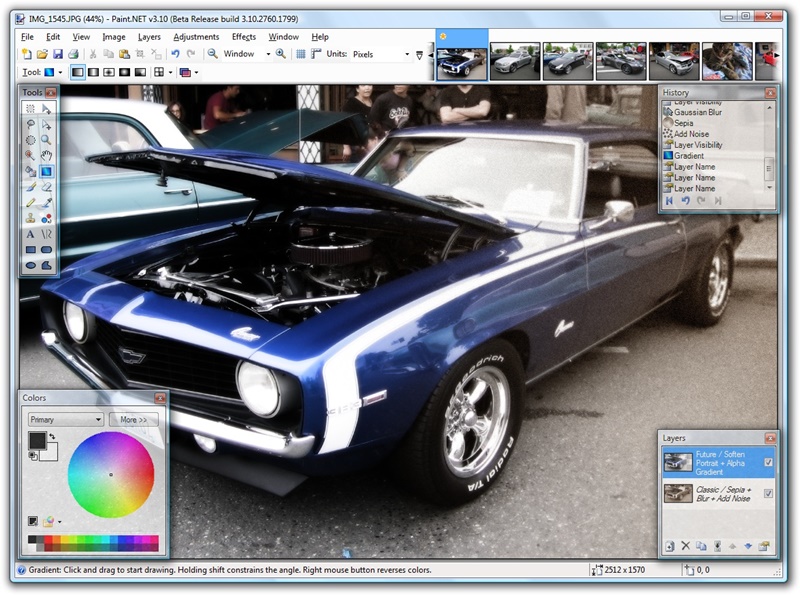 You can also use Paint.net as a free photoshop alternative. It's also a useful tool for image editing tasks. You will find all the important features required for basic image editing. Furthermore, it also has a simple user interface.
Paint.net also allows you to edit multiple images. In this application, you can draw, select, and paint images in ways similar to Photoshop. It also comes with lossless image resizing capabilities. Lastly, Paint.net can also help you if you want to do complex image editing using layers.
Pros:
Have the required editing tools.

Multiple picture editing possible.

Supports layer addition.
Cons:
You will only be able to view one image at a time.
Download: Paint.net
4. Photoscape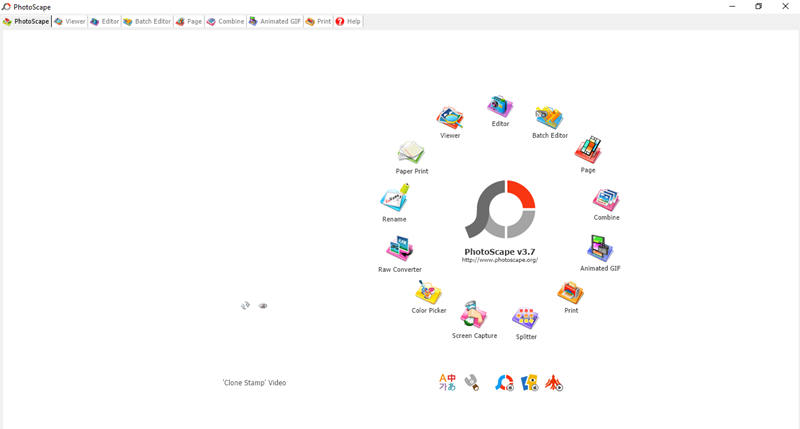 Photoscape offers a range of image editing tools that allows you to create perfect memories. When you launch this application, you will see icons for various tools arranged in a circular fashion. These tools are well-suited for both freshers as well as for professionals. Photoscape supports almost all the image formats such as JPEG, PNG, WEBPG, and GIF. If you are looking for some simple alternative to Photoshop for basic image editing jobs, try Photoscape. You will definitely love it.
Also Read: 9 Best Photo Viewer For Windows 10
Pros:
Simplicity and user-friendly UI

13 tools in one app.
CONs:
Missing Advanced editing features.
Download: Photoscape
5.

Sumopaint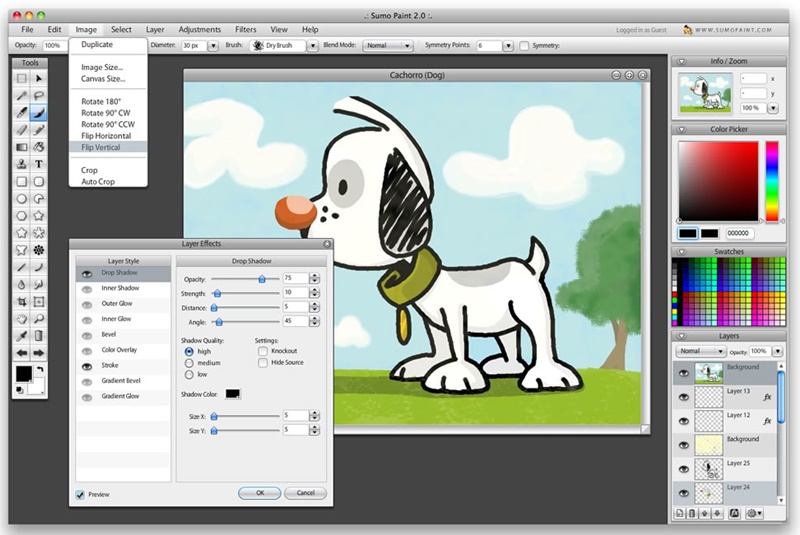 Sumopaint is another good Photoshop alternative for editing images. You can use it for both editing pictures and making digital art. It comes with over 37 filters and effects. Its gradient tool, professional painting tools, and other image-enhancing advanced tools make this application even more useful. Lastly, It also comes with classic layering image editing options as well.
PROs:
More than 37 filters.

Great image enhancer.
CONs:
Internet-based software. Thus you cannot use it without the internet.
Download: Sumopaint
Final Take
And with that, you are now aware of the best Photoshop alternatives. All the above applications are free and so you don't have to worry about buying the paid version or paying any kind of subscription charges. Let us know which one you liked the most and if you have any other free photoshop alternative, do let us know in the comments below.