If you are someone who is looking forward to honing your photo editing skills, the two software that is highly recommended by the industry includes Adobe Photoshop and as an alternative to this, GIMP. Like everything else, both of the software has their own sets of pros and cons which has always led to the never-ending discussion of gimp vs photoshop.
Today, we will give you a brief overview of GIMP and Photoshop along with covering their differences and which one you should use in what situations.
GIMP: A Brief Overview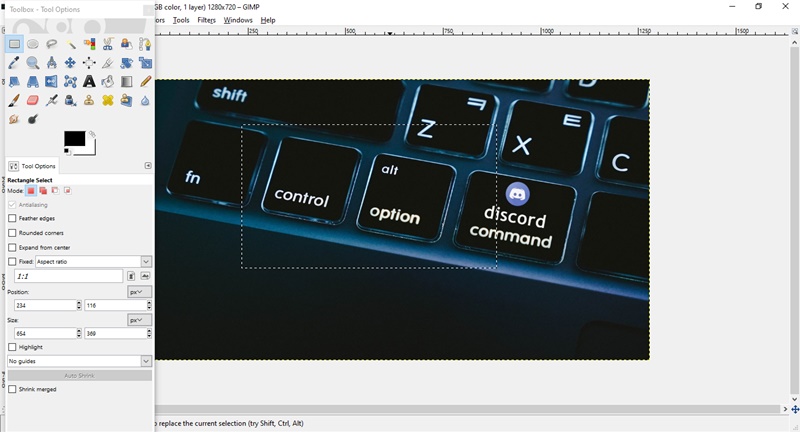 GIMP as the name suggests, stands for GNU Image Manipulation Program. Being associated with GNU, GIMP is deemed to be free and open-source photo editing tool. Another great benefit towards using GIMP is the cross-platform functionality which helps it to run in almost all the operating systems including Linux, macOS and Windows. This software allows you to add several third-party gimp plugins and filters for your work. You can also change the source code of GIMP according to your requirements.
Starting from the most basic photo editing tasks like cropping, resizing, drawing to the advanced one, including creative photo manipulation and colour correction, you can do almost anything to your photo with GIMP.
Photoshop: A Brief Overview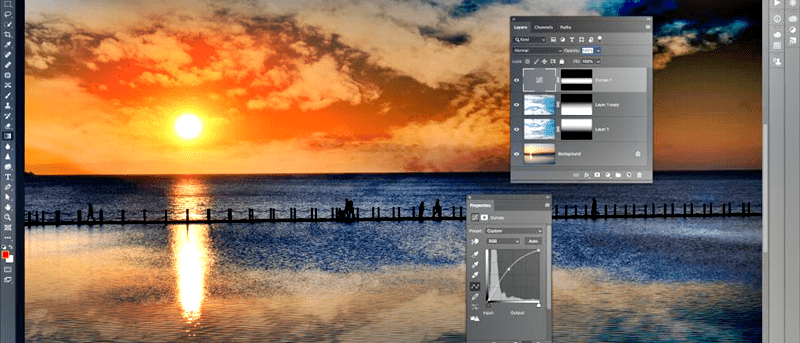 Photoshop is a proprietary software that is developed and marketed by Adobe. What makes photoshop so unique is that, despite its cost, it is considered as the industry standard for editing photos and even professional photo editors make a living out of it.
Photoshop provides several advanced photo editing options such as background removing, restoring old and damaged photos, photo retouching and even ghost mannequin effect. Used by the majority of the professionals, Photoshop offers a plethora of file formats to choose and work from.
Some Basic Differences between GIMP vs Photoshop
Whether you are running your business or working as a freelance photo editor, there are several instances where you will need to use multiple photo editing software according to their convenience and ease of use.
Here are some of the basic differences between GIMP and Photoshop that are worth noting:
GIMP
Photoshop
Easier to use and mostly
recommended to absolute beginners
to even advanced users.
Difficult to use, while one must learn it
through various tutorials
Doesn't require higher spec devices
Requires more hardware resources
Open source
Proprietary product
GIMP is absolutely free to use
You have to buy Photoshop to use it
Mostly used by the enthusiasts and hobbyists
Industry standard, used by the professionals
Can open and edit photoshop files
Can't read GIMP's XCF format
When to Use What?
Every time you see a post around gimp vs photoshop, don't just get intimidated and range your daily driver.
Use GIMP While Running Low on Budget
Being very frank, if you can't afford to purchase Photoshop and don't like running pirated software over your computer, then GIMP is just the right choice for you.
Another advantage of using GIMP is that it is very lightweight, and in case you are running low on storage, you can just install and use the same software from even a USB stick. Truth to be told, GIMP is even supported to 8-bit systems (the most ancient computers of all).
Also Read: 9 Best Photo Viewer For Windows 10
Use Photoshop for Professional Work
Believe it or not, Adobe is not just praised for Photoshop but its entire line of software products. That is also the USP for Photoshop, providing a seamless transition from one app to another. Majority of the clients in the industry also prefers work from Photoshop, so you might end up with a PSD or any other proprietary formats from Adobe.
The difference in Resource Requirements
While convenience and cost may not have everything to do with your choice. Think about it for a moment, even if you are setting up a professional career into photography, you might not require the latest and greatest system specs to run your business.
GIMP is always compatible with the majority of the Linux distributions along with Mac and Windows. Above all, to run GIMP, you might require as low as 24MB of system RAM, while on the other hand, Photoshop is a heavy software indeed. With the lack of decent hardware, your computer might go through a hard time to run Photoshop.
Final Takeaway: GIMP vs Photoshop
As we have said earlier, forget about the gimp vs photoshop posts around the internet, it all comes down to your personal preferences. That being said, if you are someone who is running on a low budget, have an old machine lying around, you can always install a distro of Linux right away and start using GIMP. While on the other hand, if your professional career requires some special features that you can't find anywhere else, Photoshop must be your first choice.