It is imperative that both Discord and Twitch are what made the entire streaming experience completely streamlined. Be it streaming your favorite game to the audience, or interacting with your viewers, both Discord and Twitch have got you covered.
One of the best things about Discord is its high level of integration capabilities with other platforms. You can seamlessly add a plethora of third-party services to offer a richer experience. In this article, we are going to discuss how to link Twitch to Discord?
Read: How to Use Discord: A Beginner's Guide
Why Should You Consider Linking Twitch to Discord?
Linking your Twitch account to Discord comes with its own set of advantages. By doing so, you can have a clear understanding of the following:
A complete list of all the subscribers on your channel
Check whether a user is subscribed to your channel or not.
Not to mention, you get exclusive access to show off your streamer's emotes over Discord chat. As a streamer, you also have the capability to set up specific servers, so that your subscribers can watch your stream together.
Also Read: How to Stream on Twitch
How to Link Twitch to Discord
You can easily integrate Twitch into Discord within minutes. This method is only applicable to Discord web or desktop clients. Follow the steps mentioned below:
Step 1: Login to both of your Discord and Twitter accounts.
Step 2: Click on the 'gear icon' right next to your username at the bottom left corner.
Step 3: Once the User Settings menu opens, click on 'Connections.'
Step 4: Down from the 'Connect Your Accounts,' click on the Twitch logo.
Step 5: Simply authorize Twitch.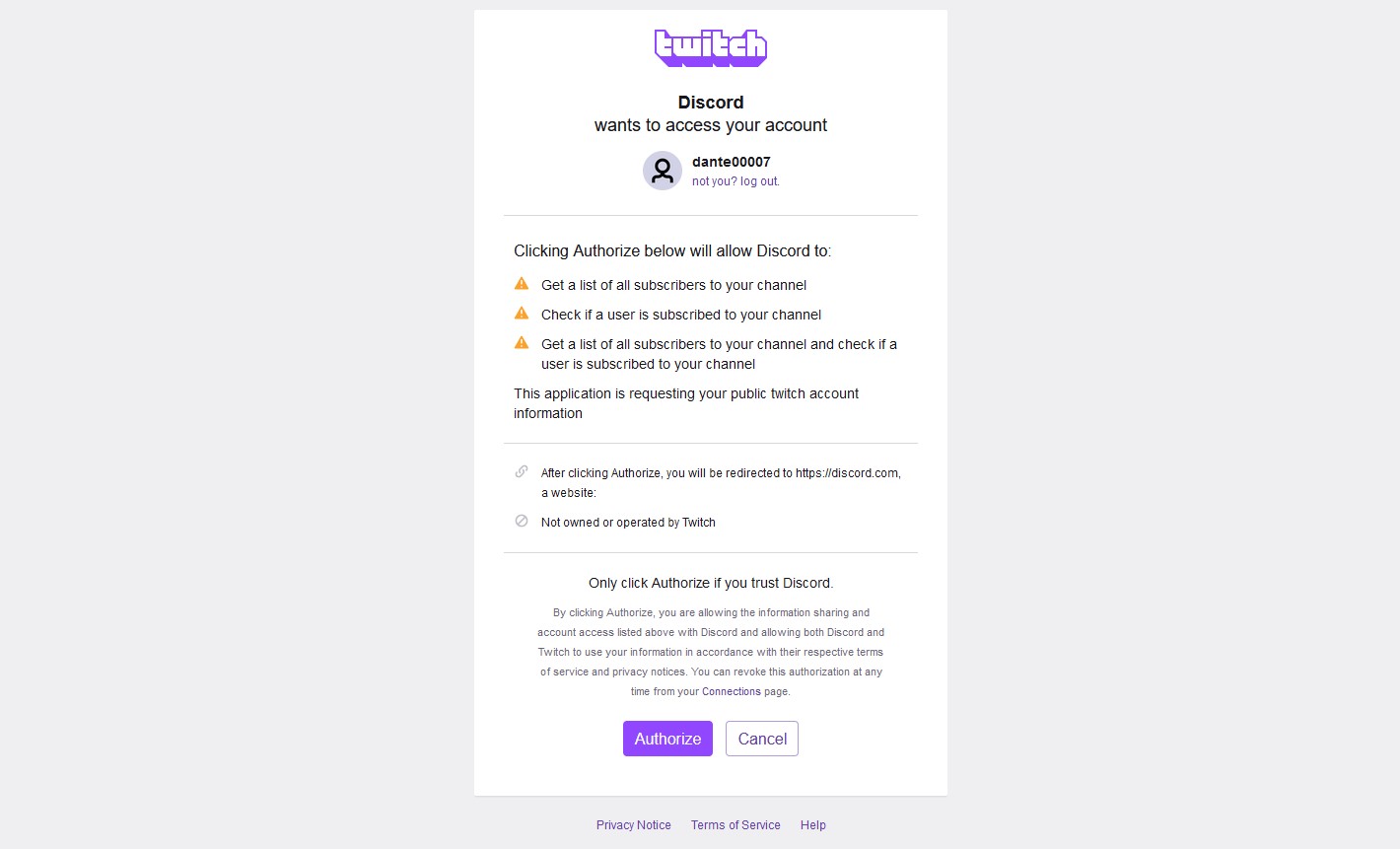 After that, you would be able to view all the channels that are subscribed to the Discord server.
Read: 8 Best Voice Changer Apps for Discord
Link Twitch to Discord on Smartphone
Whether you have an Android or iOS device, you can easily link Twitch to the Discord app. The steps are very similar to that mentioned above:
Step 1: Open the Discord app and tap on the three lines or swipe left.
Step 2: Tap on the icon at the bottom right corner to access the Discord menu.
Step 3: Select Connections > Add > Twitch
Step 4: Now simply log in using your Twitch credentials and complete the authorization process.
Setup Twitch Subscriber Roles on Discord
For all the partnered or affiliate steamers, you can easily create specific roles or dedicated servers for your subscribers. This way you get the additional advantage of retaining your most loyal viewers, while continuously seeking their support for months to come.
Read: How to Delete Twitch Account
Frequently Asked Questions
1. How to disconnect Twitch from Discord?
There are instances where you may not want to integrate your Twitch and Discord anymore. Simply click on the 'gear icon' next to your username, and select 'User Setting.' Head over to 'Connections' and click on the 'X' mark against the Twitch integration box. Simply click on 'Disconnect' to confirm your choice.
2. How to connect OBS to Discord?
If you want to further enhance your Twitch streaming experience, you can also connect OBS to Discord. Use the Discord Stream kit and install OBS. This way, you can display both your Twitch and Discord chats right at the stream.
The Bottom Line
This goes without saying, Discord is a very powerful tool that can often come in handy, especially if you want to interact with your audience just the way you want. With the advent of blockchain, Discord is the perfect platform to host community events, and giveaways, and create a stronger connection with your viewers altogether.