For every other conversation regarding live streaming, Twitch is the first name that comes to your mind. Within the digital ecosystem, Twitch has become an integral part. Even being popularized as a gaming platform, it is very important to understand twitch in the domain of online live broadcasting. This is why we have curated this article on how to stream on twitch. 
Also Read: 7 Best Free Video Editing Software to Create Engaging Visual Content
How to Stream on Twitch
First of all, Go to Twitch's official website and create your account.
Focus on community guidelines by establishing proper moderation and safety settings.
Optimize your audio and video by selecting good hardware. It can help you go live easily.
Choose a broadcasting software which comes with essential features like chat, alerts, etc.
Now, set a title by properly categorizing your stream and go live.
1. Create Your First Account
If you Don't have an account, the first and foremost task is to create your Twitch account. Just to be safe, make sure that you have turned on the Two-Factor Authentication. There are various ways in which you can actually access Twitch. You can also download the Twitch app for your Android or iOS device as well. Apart from watching streams, you can also access the Creator Dashboard for all the basic settings.
2. Abide by the Community Guidelines
This goes without saying, while being a part of any platform, it is very important to abide by their community guidelines as well as their terms and conditions.
Right before you set up your first stream, make sure to establish the moderations as well as all the safety settings. When it comes to moderation, AutoMod is a great tool for starters. Adjust your settings based on your preference.
3. Optimizing Your Set-Up
Hardware plays one of the most crucial roles when it comes to streaming your audio and video. Whether you are streaming on your PC, Xbox or Playstation, using the right way you can come online within a matter of minutes.
4. Choose Your Broadcasting Software
If you want to know how to go live on twitch you need broadcasting software one way or another. For all the newcomers, our recommendation would be to go with Twitch Studio.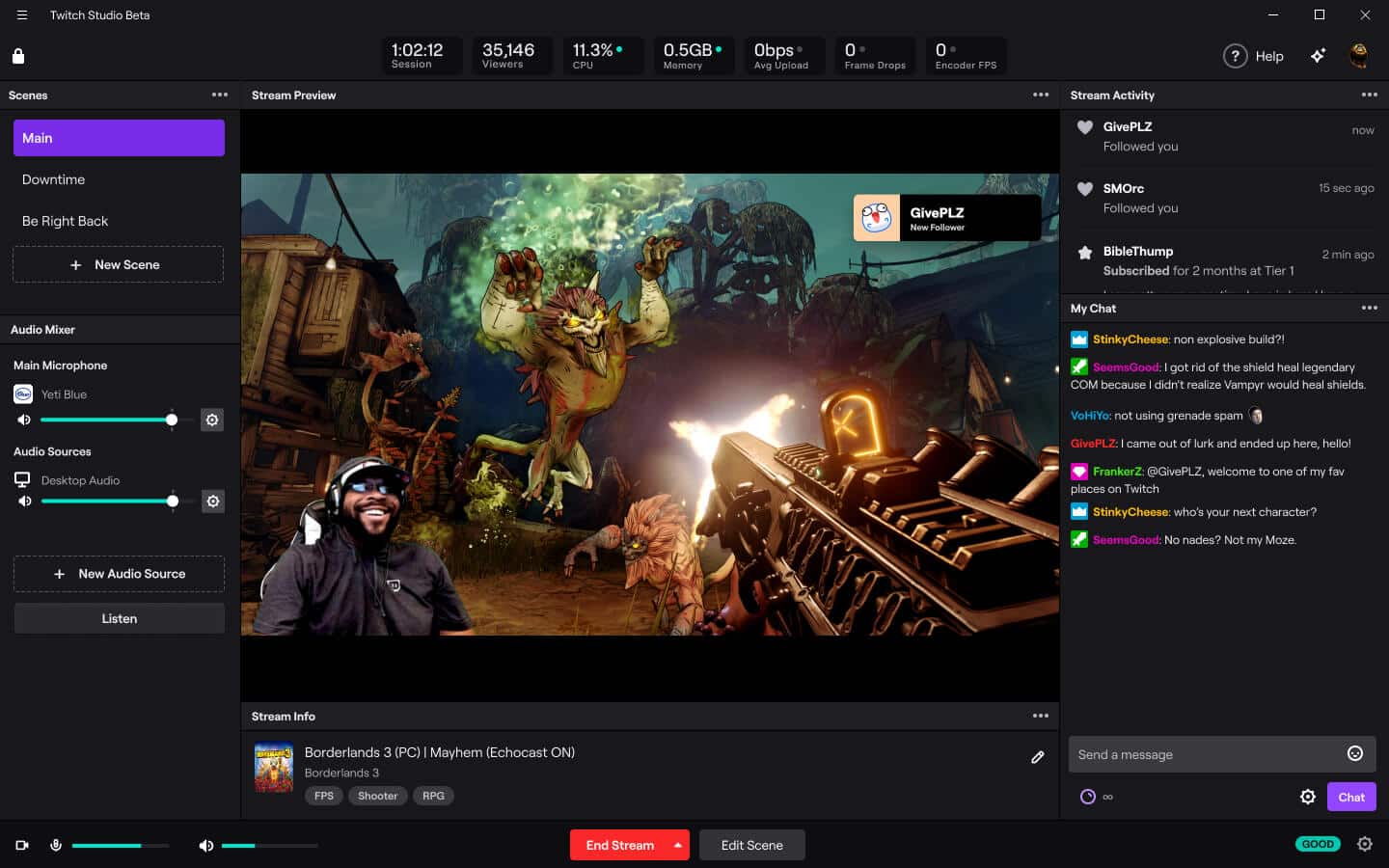 It is Twitch's first-party broadcasting software. It is completely easy to use and can help you to set up in no time. With the guided onboarding procedure, it can easily detect your webcam, microphone and every other technical equipment required while streaming. The added starters' layout is like a cherry on top.
It also helps you to completely personalize your stream. The built-in alerts and chat features help you with easy communication. Monitor all the activities on your channel and keep interacting with the community.
5. It's Time to Go Live
Once you are all set-up, all you need to do is go live. Make sure to give a compelling title, along with properly categorizing your stream. Try to add other streams as well, so that viewers can easily find you. So, try to make the best use of software as well as your hardware and create a stream like never before. 
Also Read: 12 Best Discord Bots You Can Use
Concluding Words
That was all about setting up your account to how to go live on twitch. So, get started with your live streaming and strive in no time. And let us know in the comment section below about other tutorials you would like us to cover in the future.