We live in a content-driven world and visual content is taking the online world by storm. Creating captivating video content is not possible without the help of video editing software. Well, you must be thinking that the popular ones would cost a pretty penny, but you don't need to worry as there is editing software which doesn't even cost a penny. Well-produced videos can help you promote your brand and other businesses. So, in this article, we would discuss a few video editing software that can highly increase the conversation rates and help you flourish your business on a budget.
Also checkout, our article on Free Photoshop Alternatives.
Best Free Video Editing Software You Can Use
Shotcut is a free, open-source, cross-platform free video editor which supports an extensive range of formats: 4k, FFmpeg, DNxHD, and ProRes. It has great features and does the job well. This software is great for entry-level editors as it has a large collection of tutorial videos. Some people may find the software unconventional as it was initially developed for Linux distributions. Regardless, it's excellent video editing software. There are ample audio editing options and with the host of fine-tuning audio tools you can easily make treble adjustments, adjust gain, bandpass filters, and many more.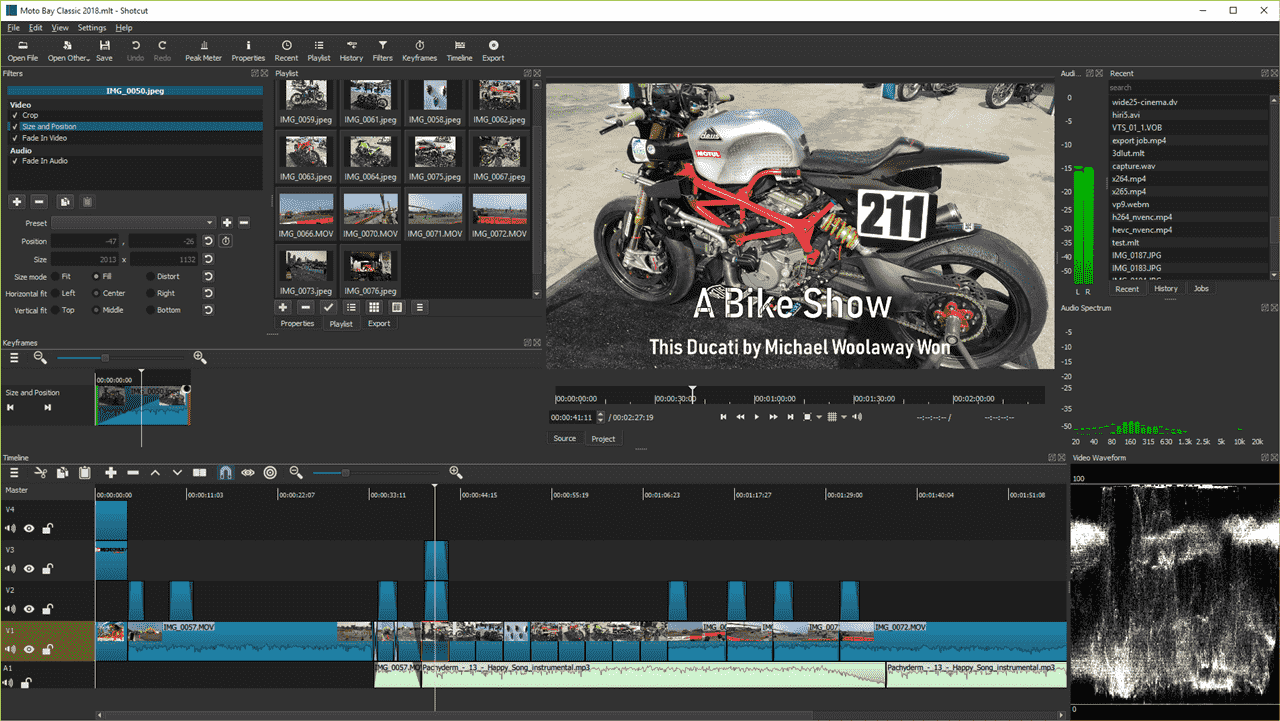 Features:
It supports the latest video and audio formats through FFmpeg, which is one of the leading multimedia frameworks.
There are advanced audio filters available including bandpass filters, balance, etc.
It's available for Windows, Linux, and Mac.
Price: Free
If you're a beginner then using Hitfilm Express can be a little bit difficult for you. But you would enjoy using it as it is one of the best video editors which includes animation tools that allow you to create and edit video, audio transitions so, there's no need to create composite shots, saving time. While you download the video editor it would ask you to share your social media status update.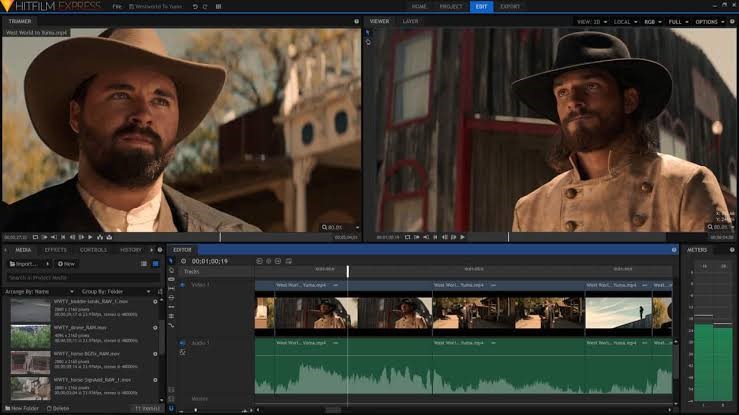 Features:
There's an auto-stabilizer to make shaky footage look smooth.
Motion tracking, color pickers, cropping tools are available to make your content more engaging.
Various transition options are available.
It's available for Windows and Mac.
Price: Free, $349 for the premium version.
DaVinci Resolve is perfect for advanced editors. With professional 8K editing, visual effects, color correction, and audio post-production in a single production tool, DaVinci Resolve is the first choice of most professional editors. You can edit your videos online and offline as well. Though its free version has limitations you can opt for the premium version to get more features.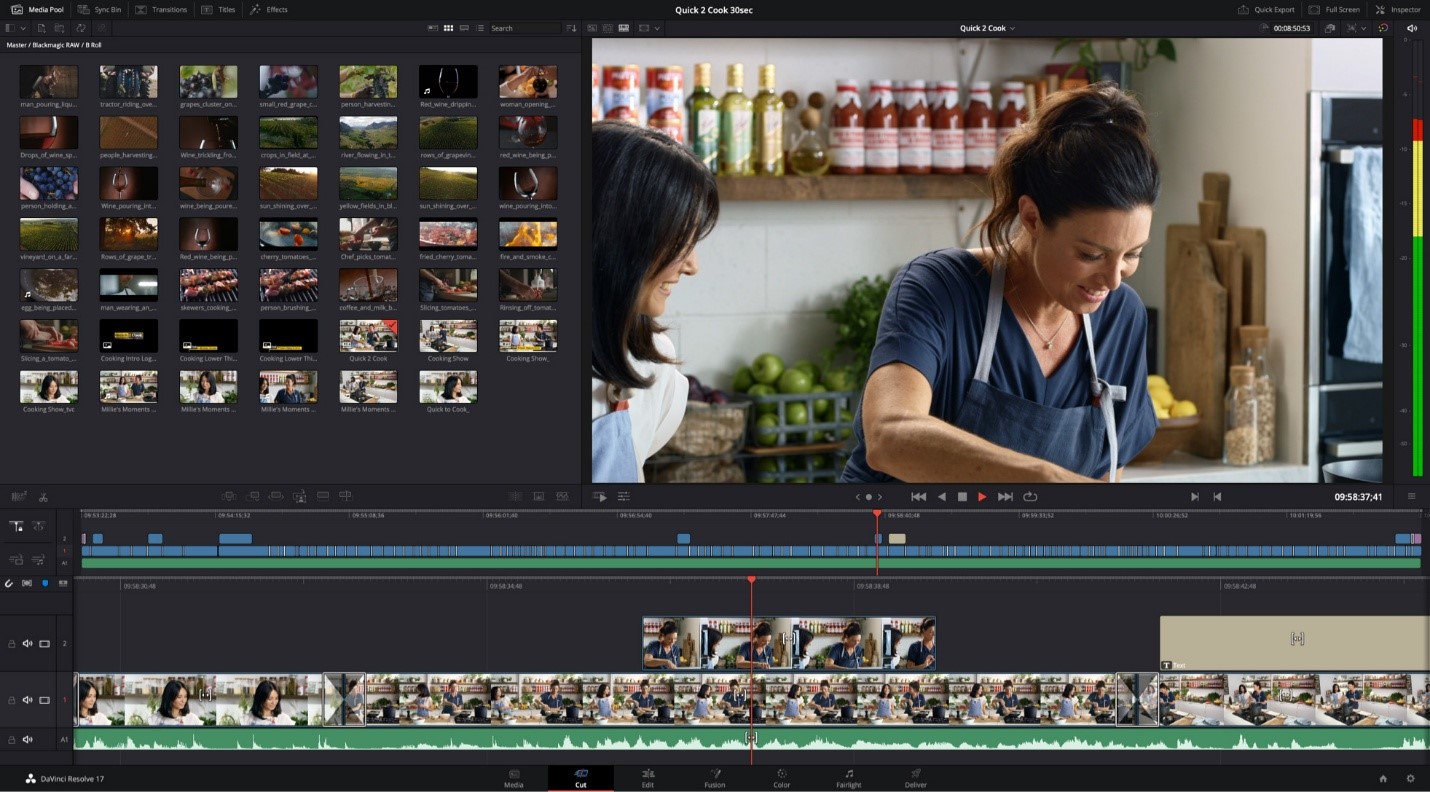 Features:
For quick navigation, trimming, and cutting there's a dual timeline.
The facial recognition feature detects faces in the clips and automatically created bins based on that.
Built-in tools are available for dynamic zoom, retiming, picture effects, and much more.
It's available for Windows, Mac, and Linux.
Price: Free, For the full studio version pay $269.
iMovie is a great video editing software for YouTube. It allows you to create professional HD videos on your iOS device. The good thing about iMovie is that your files are all saved on Apple's cloud, so you can access your working project from different devices. You can always expect new features with each update.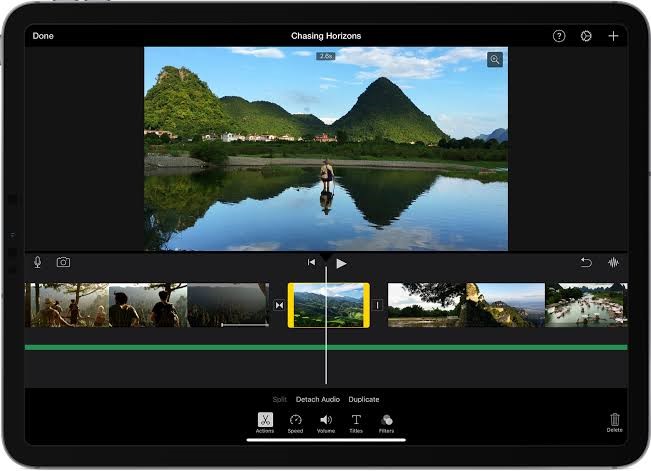 Features:
You can create cinema-quality films as it supports 4k resolution.
Work on the same project from different devices thanks to its cloud storage functionality.
There are dozens of studio-quality title animations for professional-looking credits.
For specific film genres, you would get stylish, contemporary video filters.
It's ONLY available for Mac.
Price: Free
VideoPad is a good option for a beginner who wants to create high-quality videos. VideoPad is loved by users as there are easy-to-use features and it's free. You can easily edit your videos without spending a dime then export all the videos to your desired platform. But VideoPad is too simple for advanced video editors. There are not many significant features and when compared to other video editing software in the list, it's way too simple. But it's worth a download.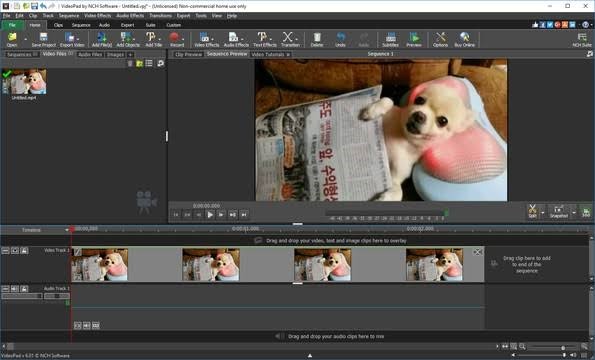 Features:
Various video optimization tools.
You can instantly share the finished video on social media.
Double built-in screen for easy and simple editing.
It's available for Windows and Mac.
Price: Free
Lightworks is a powerful video editing software that is packed with tools that allows you to create quality clips on a budget. It offers an extensive range of video tutorials and is one of the best, easy-to-use Linux video editors available. While editing your videos you can use its licensed music clips and stock videos.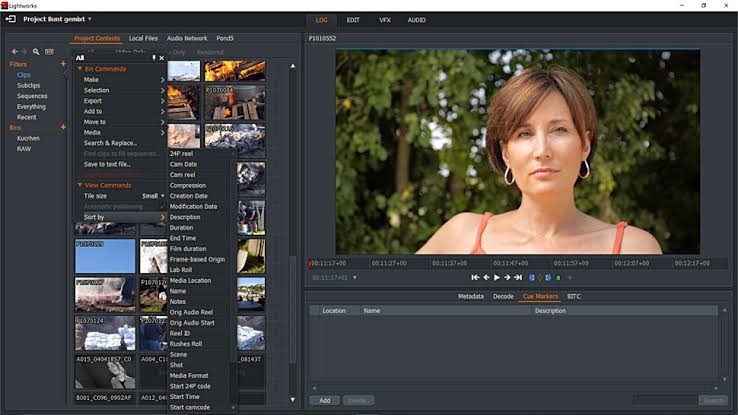 Features:
You can easily export your finished videos to Facebook, YouTube, and Instagram.
It supports an extensive range of video formats.
There's multi-cam editing for syncing clips from multiple cameras.
It's available for Windows, Mac, and Linux.
Price: Free, $24.99 per month for the Premium version.
With Magisto, you can create video content in no time. It's a great online video editing software for Chromebook users. First, you need to choose an editing style, add footage and upload an audio file. After that, it will automatically edit your videos. It also offers matching music and theme suggestions for your videos. If you're starting a YouTube channel then you can use Magisto. It has a built-in insights dashboard that would tell you how many people watched your videos. This application has over 90 million users worldwide.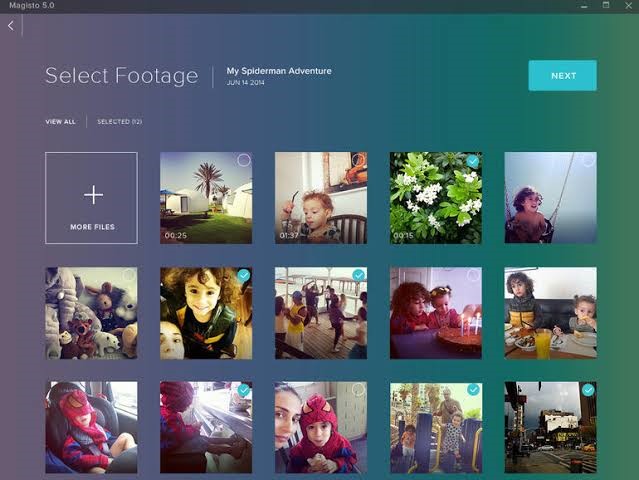 Features:
Auto cropping, effects, filters, and facial recognition available.
You can share videos across different marketing channels.
An extensive variety of themes.
You can download unlimited HD movies.
It's available for Android and iOS devices.
Price: Free. For the premium version, you need to pay $4.99 per month. You don't need to download the application as it's available online.
Also Read: 7 Best Video Converter Software You Can Use (Free & Paid)
Wrapping Up: Best Video Editors
These video editing software would help you level up your content marketing. Now you know about the different free video editing software opt for any as per your requirement. Just let us know in the comment section below if you have any other suggestions to make.