There are so many online shopping websites in India from where you can buy almost anything. They just not only let you order anything sitting in your home. But also organise regular sales, give cashback offers, cash-on-delivery option and much more. Today, we are going to list the top 10 Online Shopping Sites in India. This list is entirely based on Alexa ranking, website popularity, and my own personal opinion.
Online Shopping Sites in India
1. Amazon.in (Alexa Rank = 6):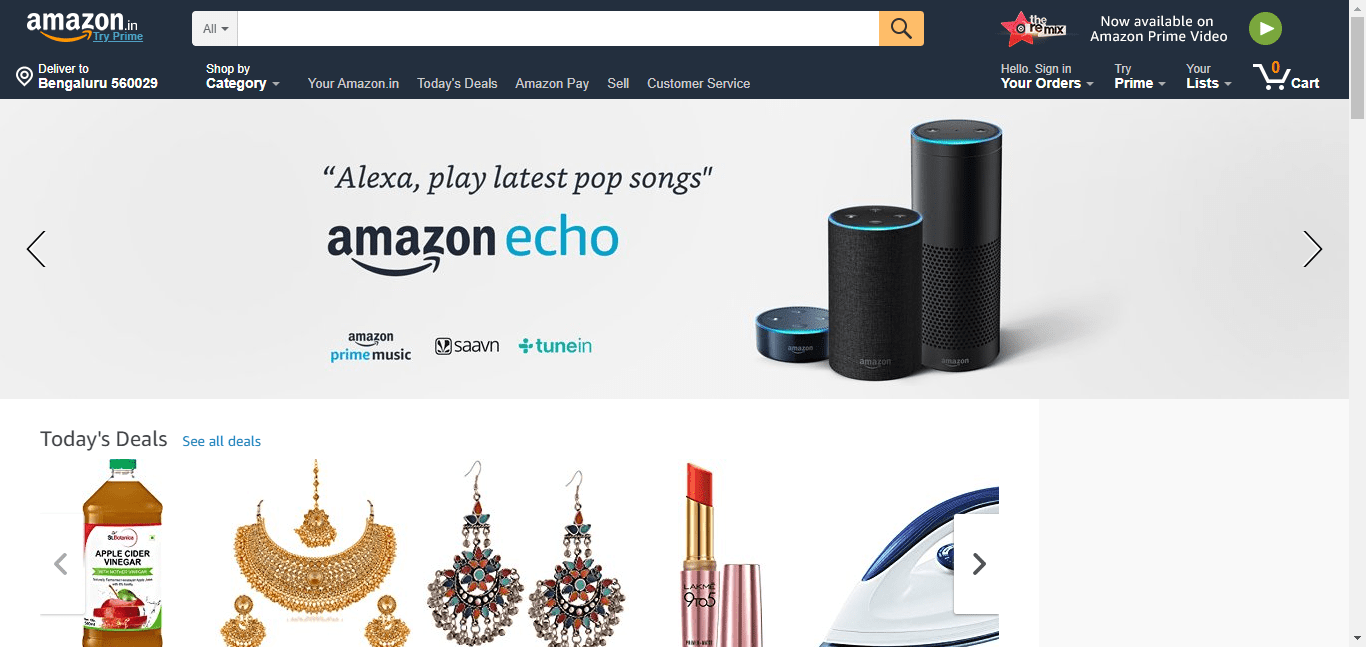 The most trusted and popular online shopping website is Amazon. I prefer Amazon for almost everything until and unless there's a big price difference. If you have seen Amazon's logo carefully, you might know that the logo itself defines everything (A2Z).
Amazon always offers better prices than others. Not only in sales, but Amazon also provides super-fast customer support. You can contact them through Live Chat, email & call. Amazon strives to improve its services and that's why their return policy is quite customer-friendly. To avoid delivery charges, you have to place an order of Rs. 599 or above. However, there's is an option to opt prime membership at Rs.499 and then all delivery charges will be taken off.
2. Flipkart (AR = 9):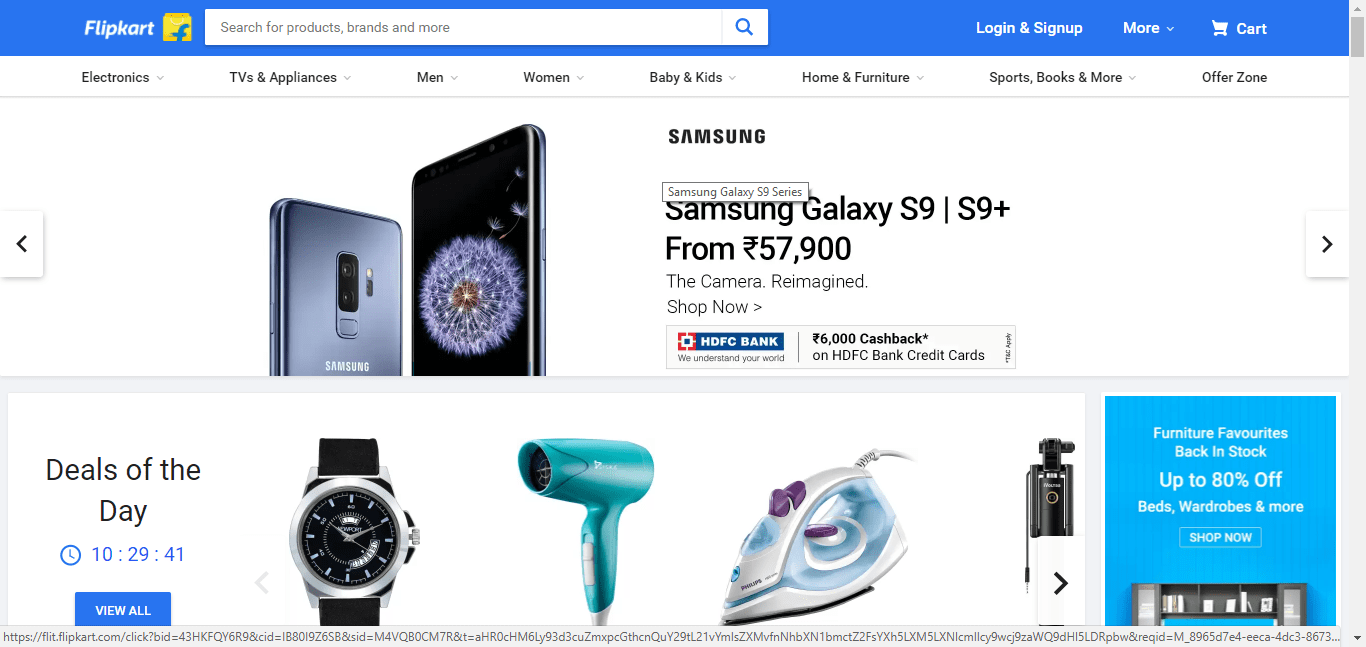 Being at Alexa ranking 9, the Indian e-commerce Flipkart is quite popular for its services and offers. Flipkart offers everything from books to fashion wear to latest smartphones. Here, you can buy accessories, clothing, home furnishing products, kitchen appliances, jewellery, etc.
Flipkart was founded by Sachin Bansal and Binny Bansal in 2007. But recently Walmart bought Flipkart for $16 billion. They are known for their quality services, good customer support and a smart marketing strategy. Hence, Indians often chooses Flipkart for all their shopping needs.
3. Snapdeal (AR = 65):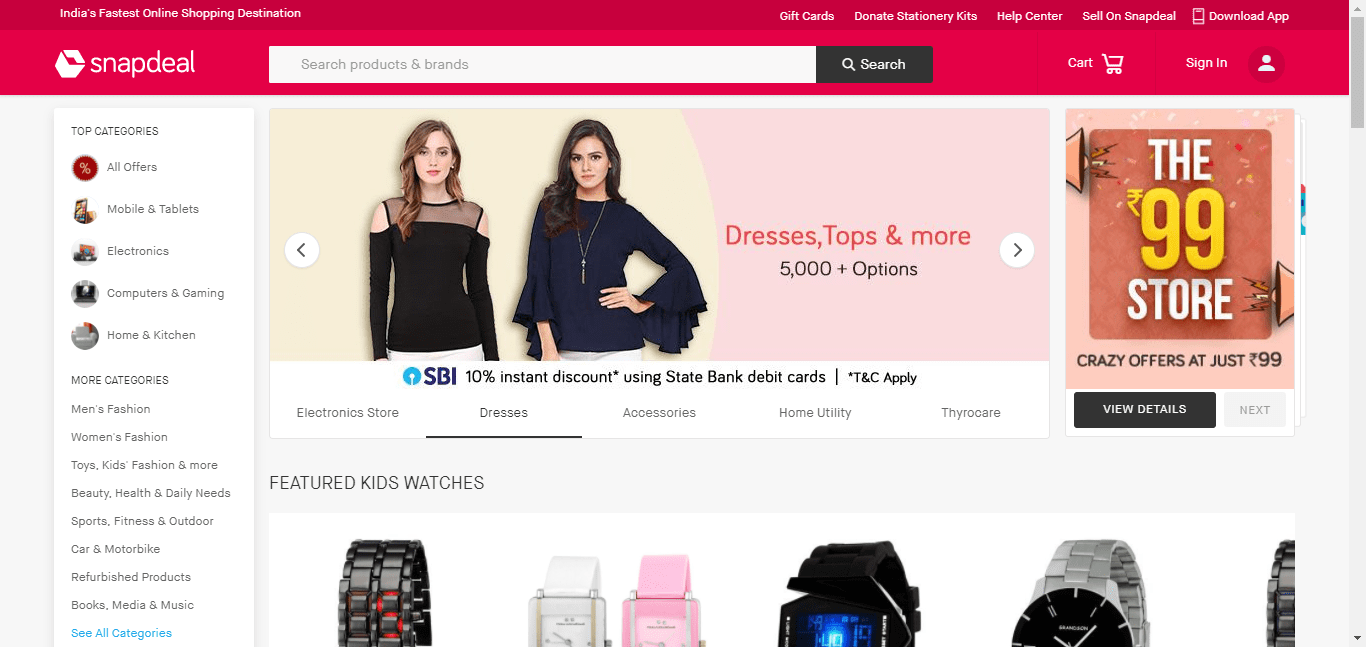 Snapdeal is the third most popular online shopping site in India. Despite having tough competition with other e-commerce players, they have never done any compromise in terms of services and customer support. They always try to make the shopping experience worth remembering.
Snapdeal has over 300,000 sellers registered with them with thousands of products to ensure that you are not running out of choices. Either it's a festival session or any other normal day, you always find a sale running for you. They have a bunch of payment options along with Cash on the Delivery option so that you won't face any problem at the time of payment.
4. Myntra (AR = 77):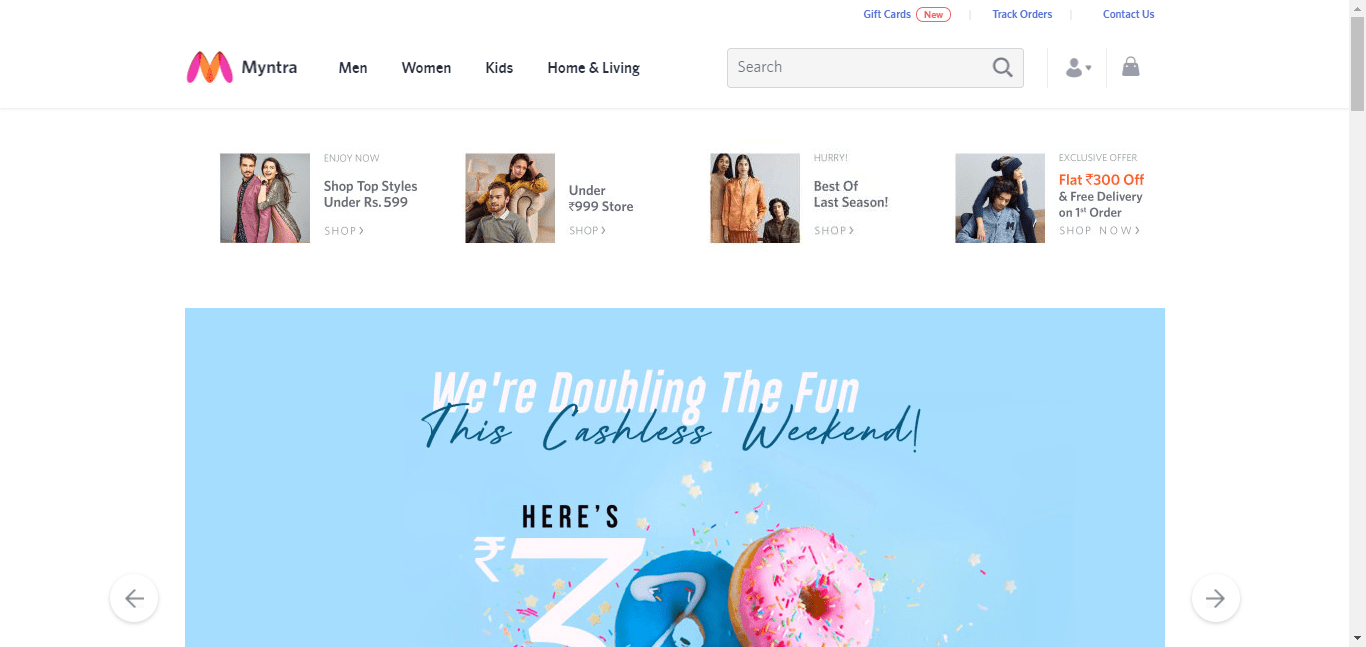 If you are a fashion freak who wants to try out every other fashion trend, Myntra is a must place to visit. Myntra offers the most rewarded collection of men, women and children clothing. Apart from clothing, Myntra's catalogue includes footwear, baby products and Jewellery too.
Myntra has been acquired by e-commerce giant Flipkart in May 2014. They provide 100% original product guarantee. But still, if you didn't like the product, you can return your order within 30 days of receiving which is more than enough to decide whether you want to keep the product or not.
5. Jabong (AR = 112):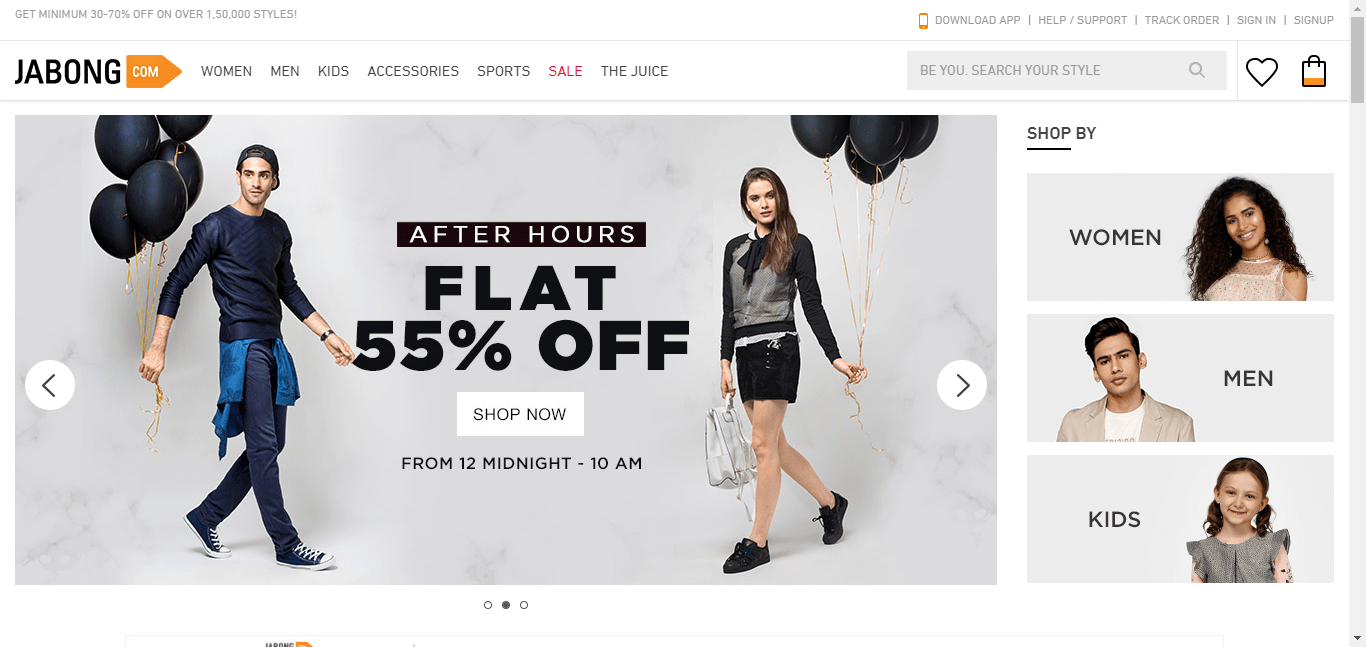 A few years back, Flipkart owned Myntra bought Jabong. This is also one of the most popular online shopping sites in India. They have more than 2,00,000 lakh products ranging from normal to high-end brands. Jabong claims that there are more than 2,000+ brands available on their website.
One of the best things I personally like on Jabong is the option to opt for next day delivery at only Rs. 49. But you should remember that not every product is eligible for next day delivery.  Also, if you want to avail this service, you will have to place your order using Jabong app only and before 6 PM.
6. Paytm Mall (AR = 130):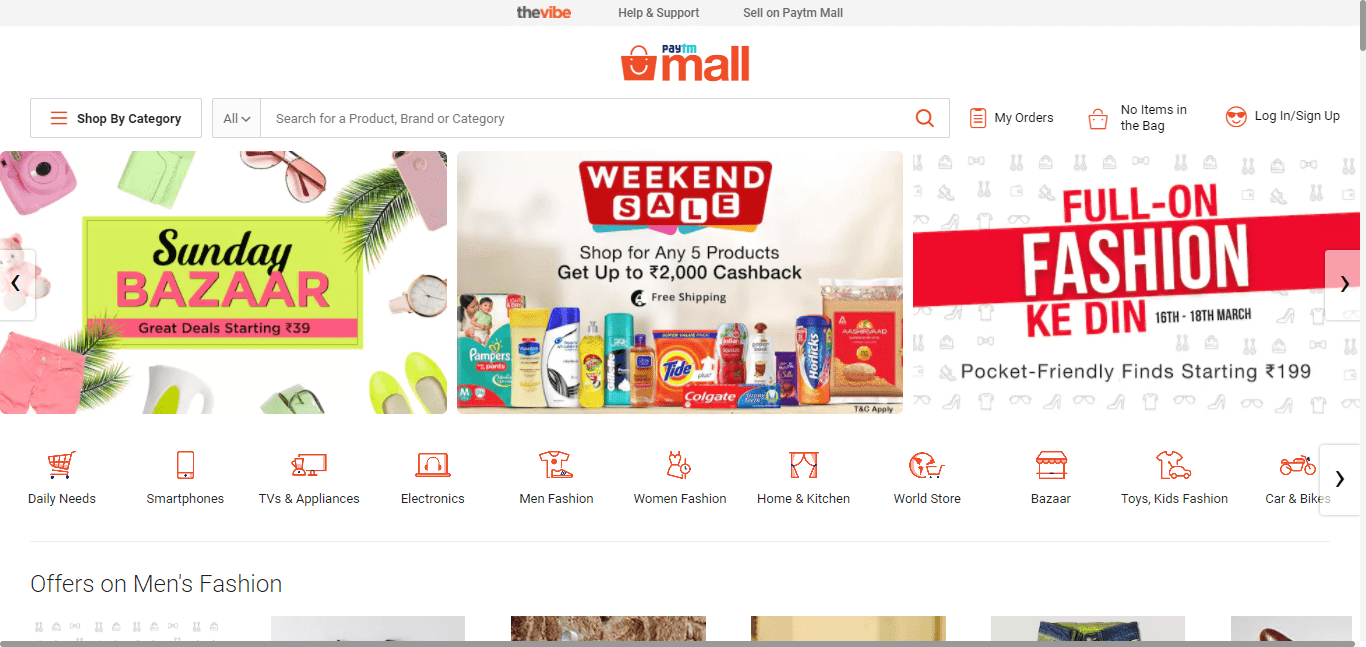 Paytm Mall is one of the fastest-growing e-commerce websites in India. They have got an enormous amount of popularity in the last one-two years. Their offers, discounts, smart payment modes have left Indians dumbstruck many times.
Paytm Mall is an e-commerce division of the most popular digital wallet App Paytm. It has been founded by Vijay Shekhar Sharma in 2010. Apart from giving attractive cashback offers on recharges and other bill payments, you can purchase a range of products.
They are backed by China's biggest eCommerce company Alibaba and now they have become Alibaba of Indian Marketplace. Here, you can buy mobiles, electronic items, laptops, clothing, sports equipment, baby products and lots of other products.
7. Shopclues (AR = 173):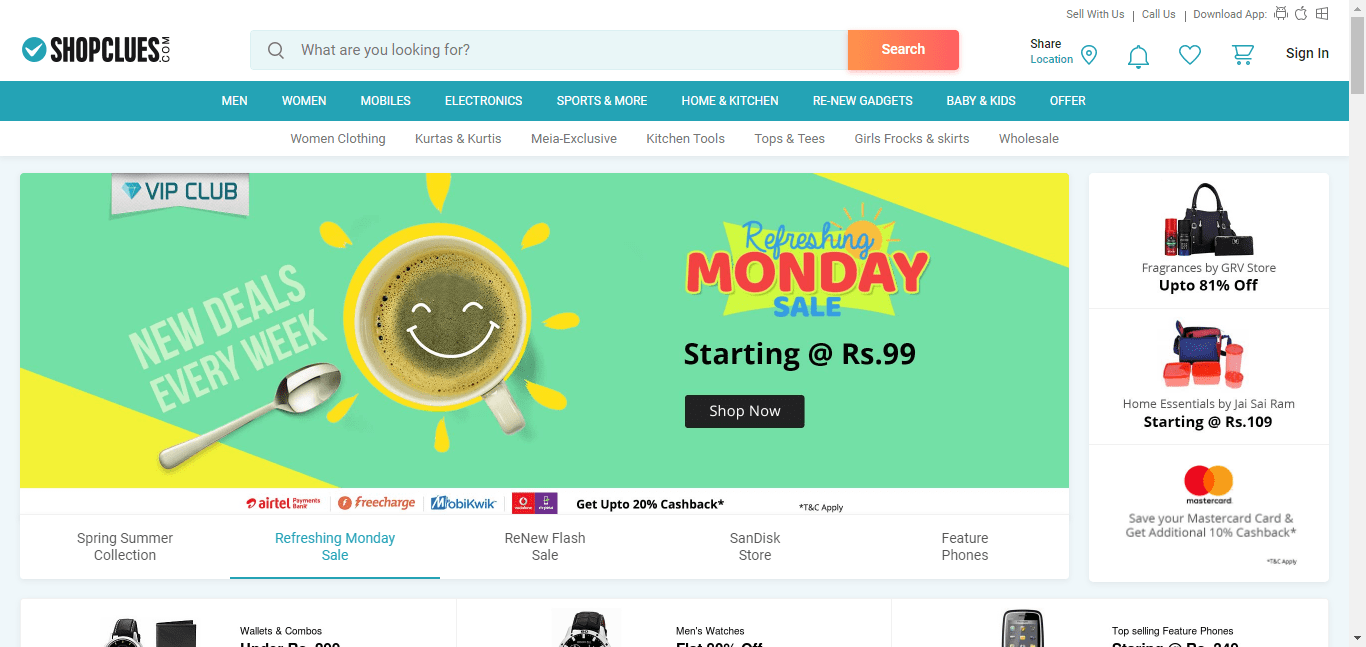 If you are looking for some products at a low price, Shopclues might be the option for you. It's one of the cheapest online shopping sites in India. Shopclues organize sale on every Wednesday named as Wednesday Super Saver Bazaar. As they provide, a large number of products at a very cheap price, it's not wise to expect quality from them. They also organize weekly sale known as the Sunday Flea market.  Here, you can buy products from fashion, clothing, electronics, etc. But as I said, you can't expect great quality from them. Their delivery charges are very high and return policy is also not very clear.
8. AJIO (AR = 580):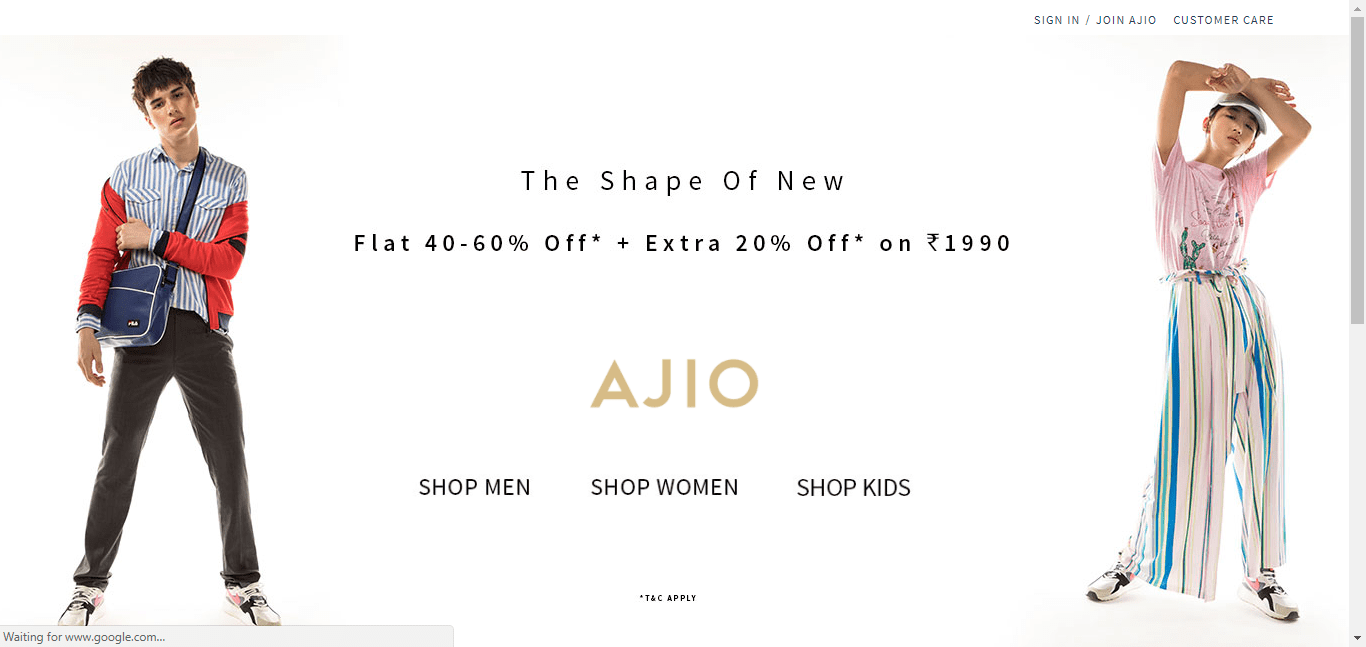 AJIO is the latest entrant in the e-commerce industry. Reliance Jio owned online shopping platform has performed quite well since it came online the last year. AJIO offers products ranging from clothing to electronic gadgets. The portal may not have large collections like Flipkart & Amazon. But, you will find some decent products here. Along with traditional payment options, AJIO also allows you to pay using Jio money. As the site is very new, please read everything about the product before placing an order.
9. Tata CLiQ (AR = 602):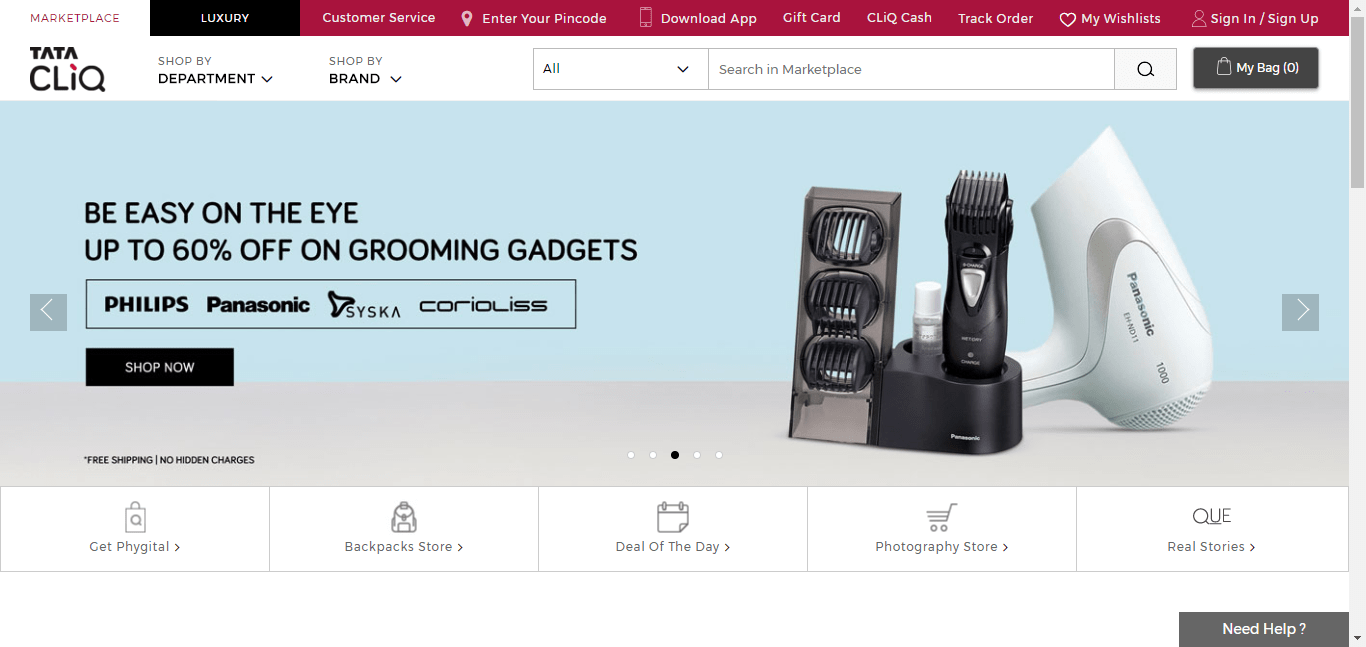 TATA CLiQ is also a new name in the industry. It has been launched only one year ago, but in this short span of time, they have established a strong trust among consumers. This makes Tata CLIQ eligible to come under the top 10 online shopping sites in India. They mainly focus on fashion and clothing products but you can also search for the latest launched electronics here. They also have a luxury shopping website named as TATA CLiQ Luxury. If you are interested in buying branded stuff, you should visit Tata CLiQ Luxury. I have never got a chance to contact their customer executives. So, I can't say anything about them. I have only ordered twice from this site and was very satisfied.
10. Ebay.in (AR = 59):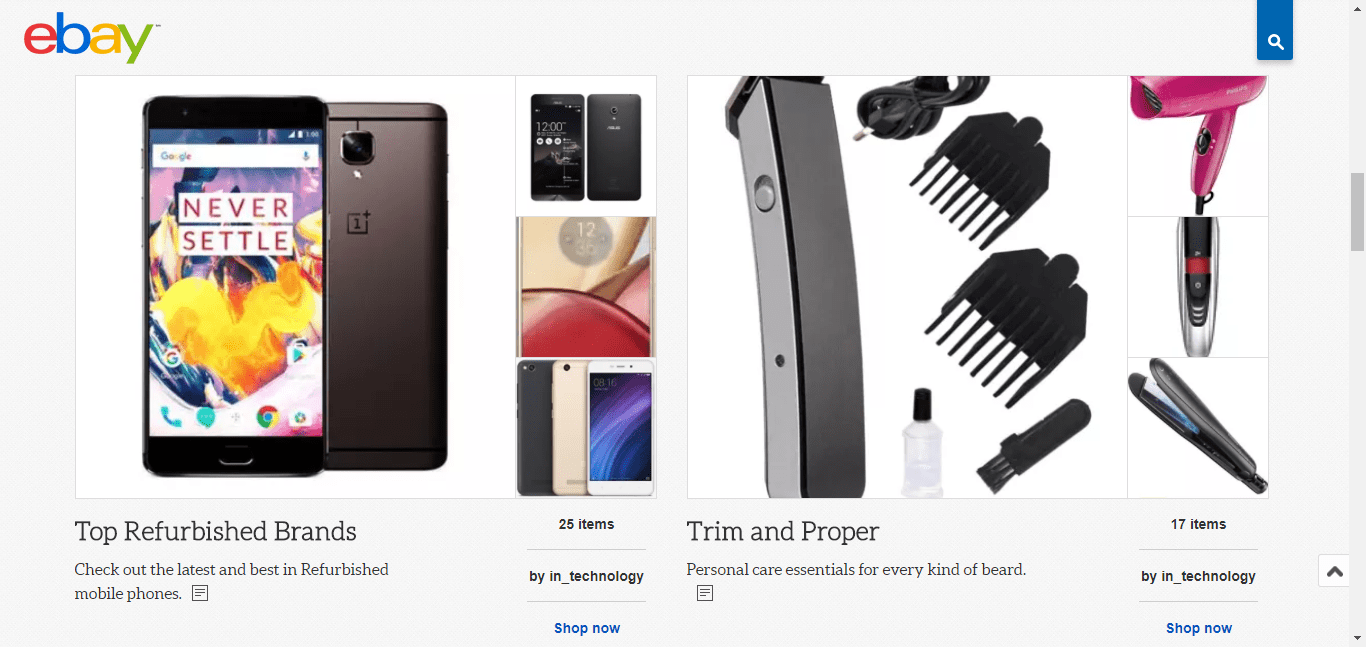 The most popular and well established American e-commerce portal eBay has was once quite popular in India. But with increasing competition, they failed to keep their popularity alive. Even having an Alexa rank of 59, the website and its services are no more required by the Indians. The grown-up players like Amazon and Flipkart have captured almost the entire market and leaving no place for any other e-commerce site. eBay is now only used for placing bulk orders but this is also available for only a few products.
So, these are the top 10 online shopping sites in India. There are also many sites who came online with just a product and now sells a range of products. But, they are still in the process to reach masses and build a strong trust among consumers. Which website do you prefer to shop online? Tell me in the comment section below. We will keep updating this list as their position moves up or down. So, keep visiting this page.