The most popular video streaming website YouTube has a strict age restriction policy. It's applicable to all of the videos that contain violence, adult content, illegal activities and vulgar language. According to YouTube, to watch these videos, you must be logged in and above 18 years of age. Otherwise, Youtube will not allow you to play the video and ask you to sign in first.
Nowadays, the Internet has reached the hands of every other individual. And, when it comes to Children, YouTube tries to protect them from consuming content that would leave a bad impression on their minds. These policies are made to protect the innocence of children.
But, there are situations, when you seriously don't want to sign in to your account only to watch that one video. You may be on a public computer, or using your friend's laptop or not sure about the security of the WiFi. If you are currently facing such issues and genuinely interested in learning how to watch age restricted videos on YouTube, you are at the right place. Just to remind, if you are a kid, leave this page right now. Everyone else, just follow the article.
Also Read: 5 Best Websites to Watch Free Movies Online Without Downloading
How to Watch Age Restricted Videos on YouTube Without Signing in on Your Computer
Though I have covered these tricks under the computer section, you can even perform these on your smartphone's browser. Simply use the share option on the Youtube app, copy the video URL into the clipboard and paste it on the browser. Now, proceed with any of the tricks below.
1. Using Proxy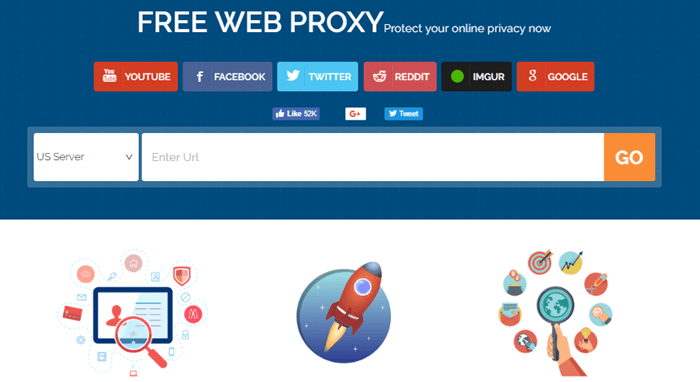 This might be one of the oldest tricks but still works quite well. If you just want to watch a YouTube video, there's even no problem in using a free proxy server. Just go to any proxy site you like, paste the video URL in the input area and hit enter. You can even select a country if allowed. Although I always prefer VPN over Proxy, you can go with anyone you know and available.
2. Adding NSFW to the URL

The NSFW or Not Safe For Work can also be used to convert the problem into a solution. Just add 'nsfw' before Youtube in the URL and hit enter. The video will start playing without signing in.
3. Adding Embed to the Embed

This is another URL hack designed for some other purpose but you can use it to watch age restricted videos on YouTube. What you have to do is just replace the 'watch?v=' with 'embed' in the URL. This will make you watch the video in a full-screen mode. When you are done, close the tab to restart or exit.
How to Watch Age Restricted Videos on YouTube in Android
There are many video players for Android that lets us play YouTube videos without signing in. Here, I would like to talk about two of my favourite apps that does the job quite well.
1. Floating Player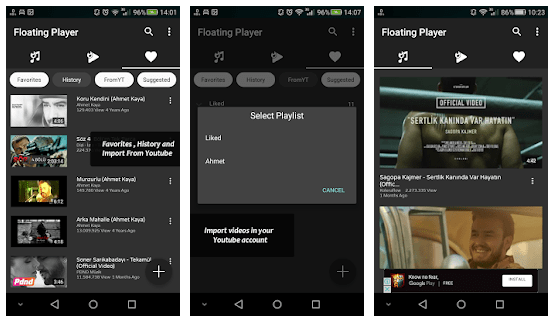 This is one of the best apps that lets you watch age restricted YouTube videos in a floating pop-up window. There's no need to register or sign-in, just search the video and start playing.
The app has a clean interface. When you launch this app, you will find three tabs. The first one is for music videos, second is the trending section and the last one is for favourite videos. The app is free and supported by ads.
2. Musepic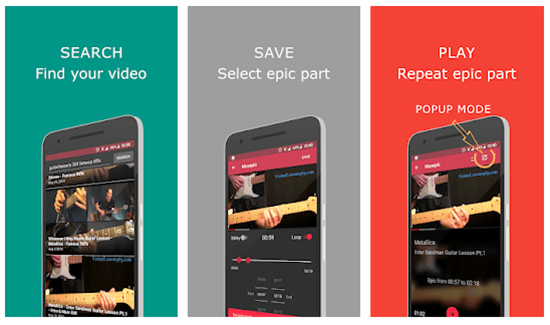 Musepic is another app you can use to watch age restricted YouTube videos on Android. Just like the previous app, you just need to search the video and start playing. It doesn't require you to login to watch any content. It comes with widgets and a popup style floating window.
It also allows you to loop any part of the video. The app is available for free but you can always upgrade for $0.99 to get some more features.
How to Watch Age Restricted Videos on YouTube in iOS

If you own an iPhone or iPad and looking for some ways to watch age restricted videos, try NetTube app. The app is simple and comes with features like stream music, watching the full-screen video, share to your social profiles, no cookies, etc. You can stream millions of videos without registering or signing in. This is one of the good apps for watching age-restricted videos on the iOS platform.
Wrapping Up: Watch Age Restricted Videos on YouTube Without Signing in
YouTube cares for its viewers and so implement these policies to keep the platform safe and suitable for users of every age group. You can proceed with any of the solutions explained above, just remember its a friendly reminder to save kids and adults from unwelcomed scenarios. If you know any other way to bypass this restriction, do let us know in the comments section below.