Everybody owns a smartphone these days and in order to protect it from scratches and enhance their look and feel, they search for mobile cases and covers. With the increase in mobile sales, it has become a fashion to keep your phone in a designer fancy-looking mobile case.
Well, it depends on the person whether he/she wants to use a mobile cover or not. But as per the data which inspired me to write this article, there are many smartphone users who are looking for simple hard cases, designer cases, rubberized mobile covers, customized cases, etc.
Most of the users usually go to Amazon or Flipkart to buy fancy mobile covers online,  but there are also some other very good websites where you can buy every type of mobile covers and cases.
Also Read: 5 Best Smartphones Under Rs 5000 with 2GB RAM
Best Websites to Buy Fancy Mobile Covers Online
We all know about Amazon, Flipkart and other large e-commerce portals. And, many people have already gone through their mobile covers range before coming to this website. Here, I am covering some other websites which are very good for buying all types of mobile cases and covers.
1. Daily Objects

Daily Objects is the best website to buy fancy mobile covers online. They are also very popular for customizable designer smartphone cases. You can add your own photo or company's logo or can unleash your creativity on your mobile cover. Daily Objects offers a large collection of mobile covers for almost every brand. You just have to click on the brand name and search for your model. The website also claims to be updated daily and provide 24 hours dispatch.
Visit Daily Objects
2. Be Young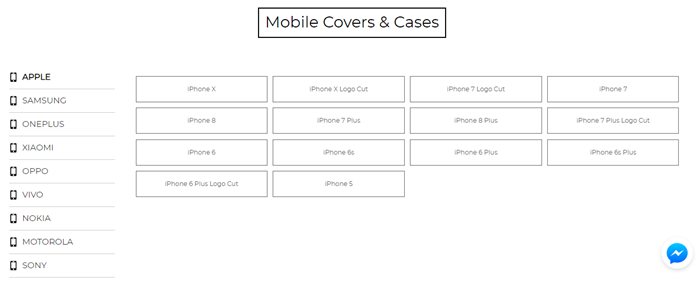 Be Young is another online store which has a dedicated section for mobile covers and cases. You can find some amazing smartphone covers here which are not available anywhere else. It covers almost every mobile phone brand from Apple, Google, Samsung to Gionee and Coolpad. Just like the first website, it also uses very good printing technology to ensure that styles don't fade away easily. They provide quality premium cases which don't look as it was bought from a roadside shop.
Visit Be Young
3. Bewakoof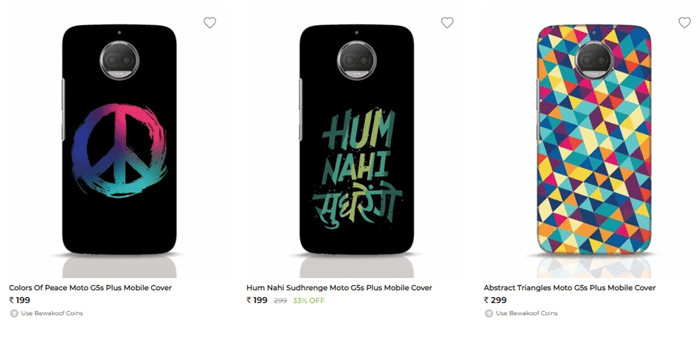 Bewakoof.com is a very popular website to buy fancy mobile covers online. It has a wide collection of smartphone cases and covers starting at just ₹199. Just select your smartphone brand and model and you will have a lot of good-looking mobile cases to choose from. If you're hearing the website's name for the first time and confused, don't worry. Bewakoof.com also allows you to place an order with the cash-on-delivery payment option. This website also has a very good collection of Men's and Women's clothing and lifestyle products.
Visit Bewakoof.com
4. FonoKart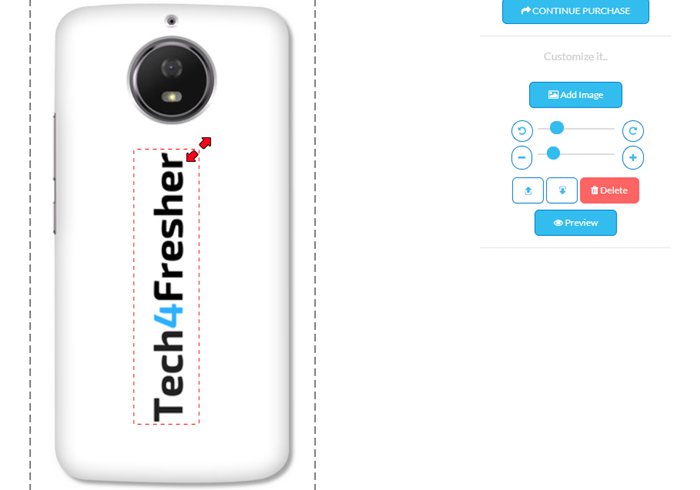 FonoKart is a very good place to buy designer mobile covers and cases. They have more than 1000+ designs and covers 200+ devices. Just like Daily Objects, this website also allows you to design custom cases by uploading your image, rotating and resizing it.  They cover almost every major brand and provide stylish premium looking cases. Apart from these, FonoKart is also a good website to buy designer wall art, coasters, notebook and coffee mugs.
Visit FonoKart
5. CyanKart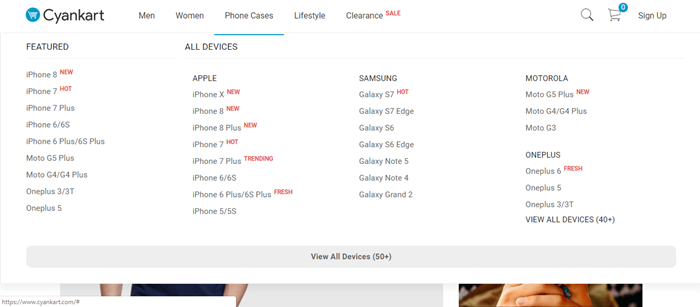 CyanKart is another online store which has a separate section for stylish premium looking mobile cases and covers. If you are planning to buy fancy mobile covers online, this website has a wide range of quality mobile covers for almost every popular brand and model. CyanKart provides 10% percent cash back on all online payments and free delivery if you buy 2 designs on a single occasion making the order value above ₹500.
Visit CyanKart
Wrapping Up: Buy Fancy Designer Mobile Cases Online
I hope the above websites help you buy the mobile cover you were looking for. These are some of the best online stores who've grown up in recent years. Just visit the website, select your smartphone brand and model, search the cases and select the one which fulfils your demands. These websites deliver to all the major and small cities, even though check before spending your time.