After years of waiting and with all the rumors and speculations, Apple finally launched their AirTag in April 2021. Small circular tags that can be easily attached to any item including keys and wallets while tacking them via Bluetooth along with Find My app for Apple devices.
So, that sums up what AirTags are actually meant for. But there's more to see that the eyes can perceive. That is why, we have curated this article, explaining everything you need to know about Apple's all-new AirTags. 
Apple made the AirTags available for preorder on Friday, 23rd April, while it was officially launched a week later, on 30th April. Prior to the launch, Apple already sent the AirTags to the reviewers, while getting a ton of positive first impressions. Although it was quite obvious, when Apple does something, they make sure to do it right. 
So, in this section, we are going to give a detailed review of the Apple Airtags and how it sits just about right in the Apple ecosystem.
You may also like: Top 10 Best AirPods Pro Cases You Can Buy 
Design
By all means, Apple Airtags are small, while the button-shaped tracking devices actually come with a glossy white front. The backside is kept sliver in color, with the addition of customized engravings. In other words, it has quite the staple Apple design. 
Inside the Airtag houses a CR2032 battery while it comes with additional accessories as well. Overall the AirTag is 1.26 inches in diameter with a thickness of 8 mm. With just 11 grams of weight, AirTags for quite lightweight as well.
Engraving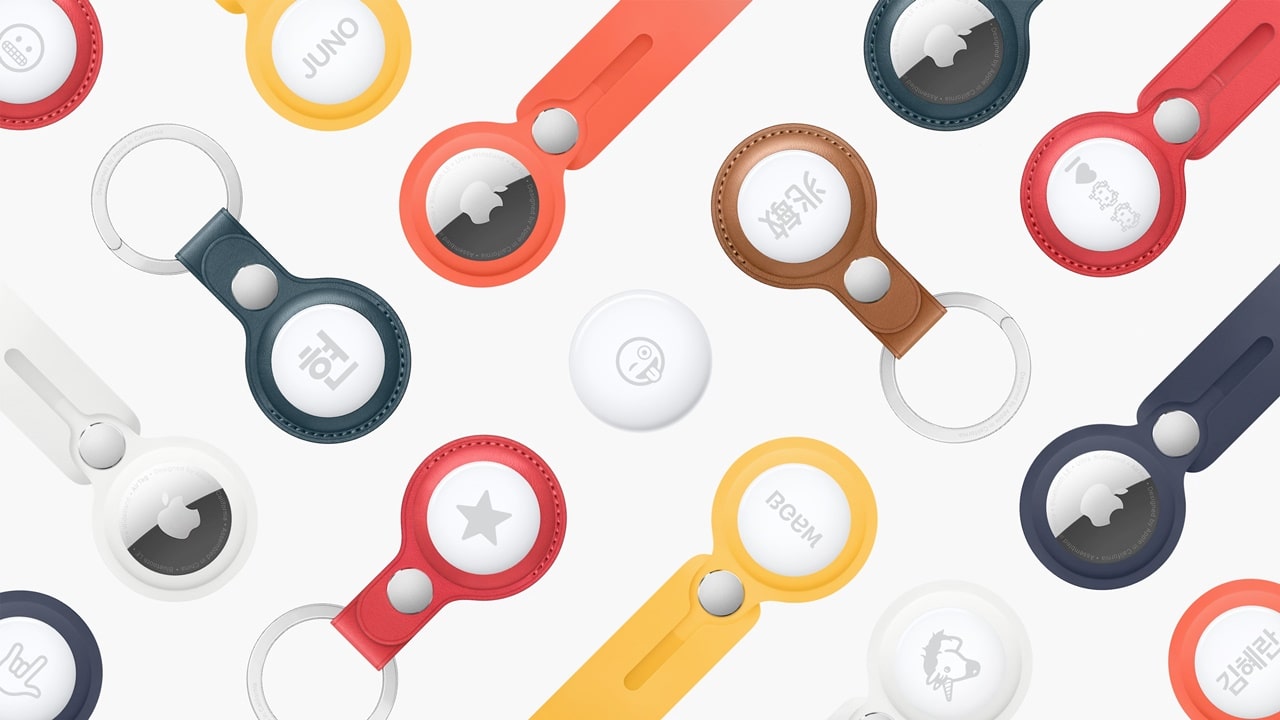 One of the most intuitive features that come with the Apple AirTags is the various customization options. Apple enables its users to engrave four-letter or various emoji characters on the AirTag. Although there are a few restrictions including the size for multiple emojis. 
In fact, Apple has also restricted the use of certain emoji strings by Apple's content filtering policy. Take, for example, you can't use the Horse Face emoji followed by the Poo emoji. Certainly, the same goes for using any curse word.
Features
With the introduction of iOS 14.3, you can now add and manage AirTags using the Find My app. You can find them under the 'Items' tab. Just like every other Apple device, AirTags are also displayed on the map within the app. AirTags are connected to iOS and macOS devices via Bluetooth. 
The AirTag comes with a U1 chip that offers a precise location for indoors as well as nearby. In fact, you can also get its last known location. The AirTags also comes with built-in speakers which can make a sound when lost in the house. It can be played via the Find My app or you could just simply ask Siri.
Precision Finding
Apple has also added the U1 chip in the latest generation of iPhone including 11 and 12, that can help you in Precision Finding. This way, if you lose your AirTag you can find specific information on how to find them. 
You can also track down your lost or stolen AirTag using the Find My Network. Using hundreds and thousands of iPhones, iPad, and Mac, you can actually locate your AirTag. In case it's located by someone, it easily shows up on the map.
Getting Back Lost AirTags
Apple has made it completely easy to find lost AirTags. In fact, if anyone comes across any lost AirTag, one can easily scan it using NFC, while getting all the contact information. Regardless of your device, this feature works on both Android and iOS. Similarly, once your AirTag goes into Lost Mode, it also relays the location via the Find My network to its owner.
AirTags Battery
AirTags come with a CR2023 replaceable battery. According to Apple, these batteries are meant to last for a year, before they require replacement. Yes, you heard that right, simply press and twist the back panel of the AirTag and it would come off. 
Now, these batteries are user-replaceable, so you can swap out the batteries any time you want. In case your AirTags are low on batteries, you will get a notification for replacement. That means you don't have to worry about changing your AirTags every once in a while.
Range
When it comes to the range of AirTags, Apple has not given any clear details. But, since they use Bluetooth 5.0 technology, you can easily expect a maximum range of 100 meters. Although more experiment is required to provide a specific range for AirTags.
Water Resistance
The AirTag has an IP67 rating for water and dust resistance. So, in ideal conditions, it can easily withstand a water immersion of 1 meter for half an hour. Although you won't be putting your AirTags underwater, it can easily save them from accidental spills or even rainfall.
Sharing Your AirTags
Last but least, Apple also allows you to share your AirTags among your friends and family. So, before giving your AirTags to someone, you need to disable the safety alert. But tracking of any AirTag is only allowed for the linked Apple ID. 
Apple AirTags Pricing
Starting with the most obvious thing, the pricing of the AirTags. Bear in mind, these are expensive. A single AirTag would cost you $29, while you can the pack of four at $99. You can buy the Airtags directly from Apple.
Bear in mind, Apple is also selling accessories for AirTags separately, so that bumps up the pricing to a certain degree. Although there's availability for third-party accessories as well. You can also get the AirTags from third-party retailers including Amazon and Best Buy.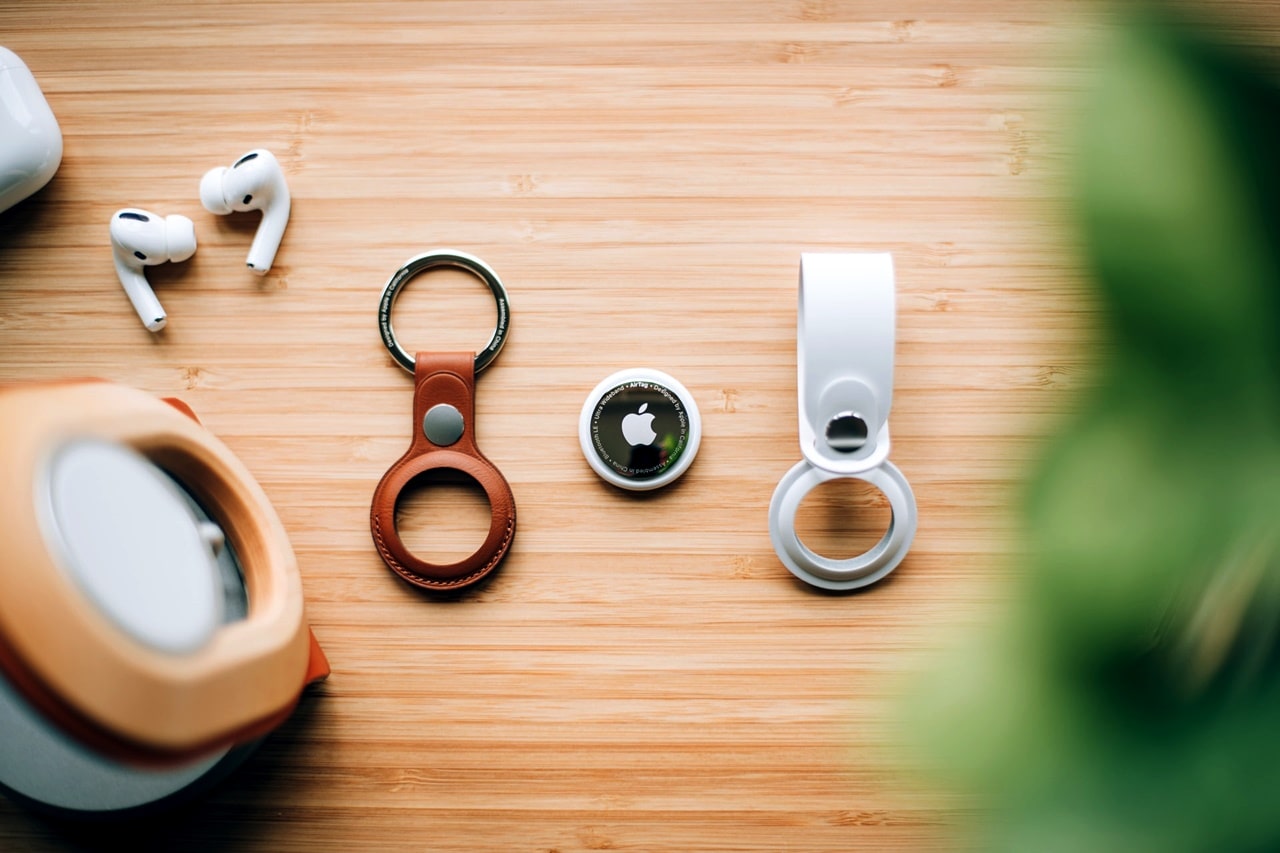 Wrapping Up
This goes without saying, Apple AirTags comes with a ton of versatile features. While we had Tiles for quite a while now, the AirTags can be a major competitor in the market. With their recent launch, let's just keep track of how the AirTags hold up in the long run. 
So, what are your thoughts on the Apple Airtags? Are you excited to get some for yourself? Let us know in the comment section below.