The world is full of varieties of people. Some of them are fortunate enough to acquire skills and make everyone proud, while others are not. Dyslexia is a kind of disability that affects reading, writing and learning abilities of a kid. The affected kids are found to be reading/writing slowly, repeatedly making common spelling mistakes, unable to understand others, etc.
Though Dyslexia is a life-long problem that brings challenges on a daily basis, the good news is there are some best apps for Dyslexia that can help kids to improve their condition, up to a certain extent.
We have seen cases where smart kids are also having some sort of Dyslexia. So, it doesn't matter whether your kid has a low or good IQ level, just go through the below list of dyslexia apps to see which one can help in your unique case.
Also Read: 10 Best Morse Code Apps For Android
Best Apps For Dyslexia For Android & iOS
1. Learning Ally Link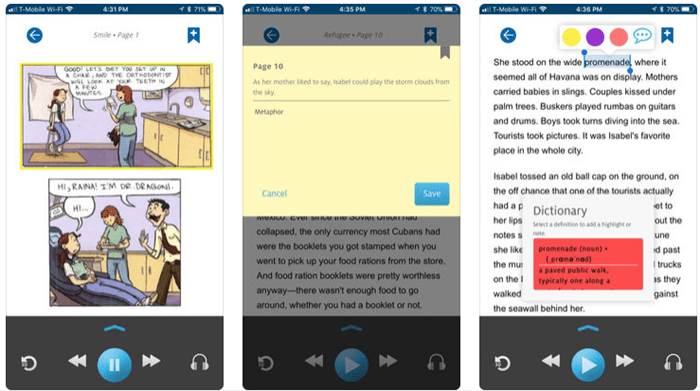 Learning Ally is one of the best apps for kids exhibiting characteristics of Dyslexia. It offers various programs that are particularly designed for such kids. Learning Link is an excellent source of audiobooks for children. It offers a great selection of books including bestsellers, literature, and textbooks.
The best thing about this app is they have a team of highly skilled narrators who will read these books for your kid. The app comes with an interactive user-interface having features like synced highlighted text, audio narration, speed control, bookmarking, highlighting and note-taking.
You will have to buy Learning Ally membership for using this app. It's available for both Android and iOS smartphones.
2. OCR Instantly Pro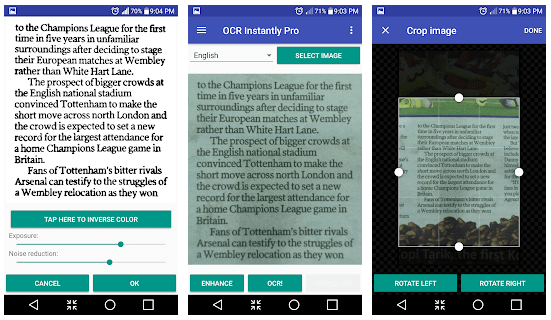 Optical Character Recognition or OCR is a technology used to extract text from images. I know you care about your lovely kid and providing him/her everything to improve the condition. The kids suffering from dyslexia are usually given so many reading materials, and you may not be available every time.
OCR instantly Pro will scan the documents, extract the text and then uses text to speech or TTS to read it for your kid. This is another best dyslexia app for Android. Coming to its features, it doesn't need an active internet connection to work properly. You can also use it offline.
The app is free but if you want some more features like an option to convert images to PDF, save them to SD card and multiple languages support, you can go for the pro version.
Download: Android
3. Ginger Grammer Checker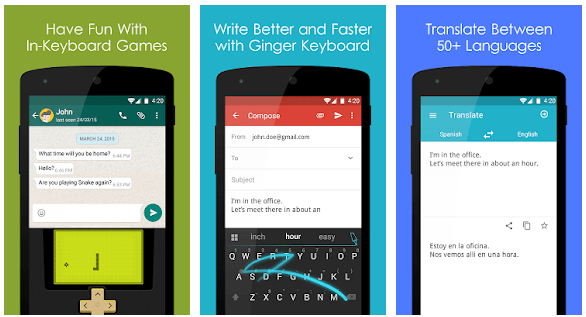 Even professionals and experts make grammatical errors and so it's completely fine if your kid is weak in grammar. While most of the keyboard apps only correct your spelling and predict the next word, Ginger Grammer Checker also help you in writing error-free grammatical sentences.
Recommended: 5 Best To Do Apps For Android
If your kid is suffering from dyslexia, don't hesitate to introduce him/her to this app. Your kid will learn writing error-free sentences with no spelling mistakes and may also improve over time. This app suggests words and phrases while you are typing and comes with an in-built translator that supports more than 50 languages. The is available on Google Play Store and Apple's app store and costs $4.99.
4. Dyslexia Quest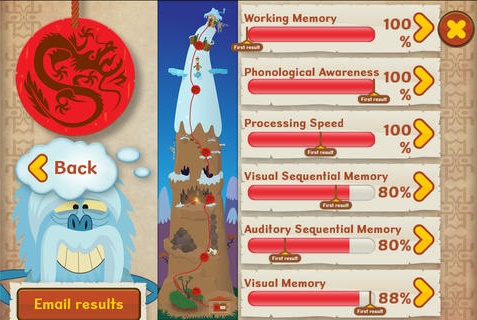 This is one of the best creative and colourful educational apps that you can consider for improvement of your kid. Dyslexia Quest is designed in a way that will test your memory, phonological awareness, processing speed, visual memory, auditory memory and sequencing skills.
There are a total of 6 games that test a different learning ability known to cause dyslexia. On winning each game, you will get Yetis. It will suggest you how to make better use of your learning strengths, explain your weak areas and where you are facing difficulty. This app also has an option that will email your results to the concerned doctor or any other person.
This dyslexia game is a single-player game which researched, developed and tested at the Bristol Dyslexia Centre. The game is suitable for kids and adults as well.
Download: iOS
5. Crazy Cursive Letters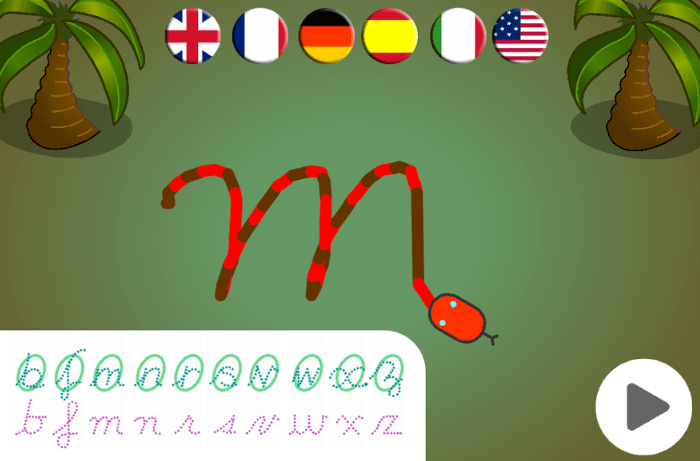 Cursive writing is not only a style to impress people, but it has numerous other benefits too. It prevents reversals and confusion of letters, improves writing speed, develops internal control systems, decreases potential errors, enhances reading skills and lot more.
Crazy Cursive Letters is a very good game that allows you to practice cursive letters and word forming with fun. If your child faces difficulty in distinguishing between letters, this app can help him/her.
It's a quite engaging game divided into scenes. You will have to write 4 words correctly to unlock a new character or scene. This app comes with a personalised feedback system to tell kids about letters they are good at and which letters need more practice.
Crazy cursive is a multiple player game which your child can play with his/her siblings or friends. The app is available on both Android and iOS platforms.
Recommended: How to Run iOS Apps on Android Device?
Final Words: Best Apps For Dyslexia
So, these are some of the useful apps for dyslexia that you can install on your Android or iOS smartphone. I know that dyslexia is not something that can be cured using an app. But if you take care of your child, work in the right direction and never lose hope, your child will improve over time. You can consider these apps as a tool that will help in your journey. Which app you are going to install? Do let us know in the comments section below.