Call Recording is one of the most basic features of smartphones, but not all phone has this feature by default. If you also want to record voice calls for using later or for any other reason, it's very important to have a feature loaded call recording app installed on your phone. Today, I will talk about some best call recording apps for Android that you can install and start using in 2020.
If you are still not sure about whether you need a call recording app or not, no problem. I know a lot of people who are also on the same page as you. If you get a lot of calls every day and you often forget important conversations, it's time to install the best call recording app on your smartphone. Most of the apps listed below have an automatic call recording feature, so you won't have to remember the entire conversation.
Note: Call recording is illegal in some countries. So, make sure to check your country's status before downloading and using any of the apps below.
Also Read: 8 Best Notification Apps For Android
Best Call Recorder Android Apps 2020
1. Automatic Call Recorder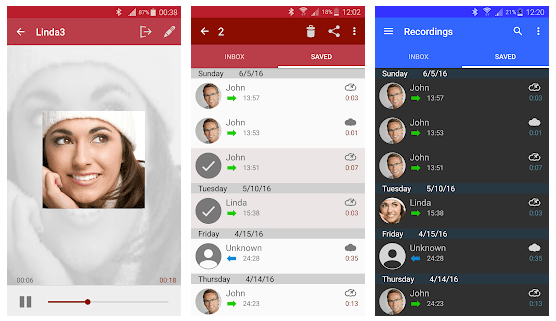 Automatic Call Recorder is one of the oldest and simple call recorder apps for Android. It was released in 2011 and has more than 10 crores downloads. I used this app on different smartphones running different Android versions, and it worked well in all of them.
It offers three options or modes for automatic call recording. You can either record all calls, record only calls of saved contacts or record calls of unknown numbers. The interface is user-friendly and so you will find all the options easily. The app will record calls in AMR format by default, but I recommend you to change it to AAC in settings. Automatic Call Recorder also has a dark mode option.
If you are using a phone with limited storage, the app also allows you to integrate your Google Drive and Dropbox account with it. You can download this app from the Play store for free or can buy the pro version to get rid off ads completely.
Download (Free)
2. Call Recorder – ACR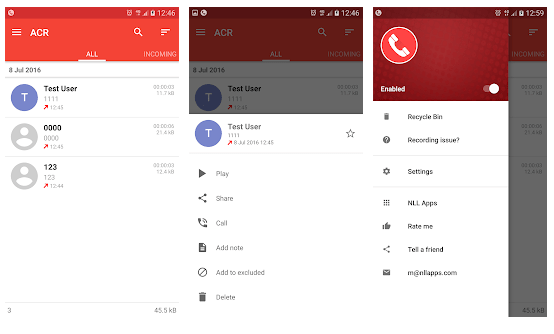 It's another call recording app for Android that has a lot of interesting and useful features. Just like the previous app, Call Recorder – ACR records all your incoming and outgoing calls automatically without any hassle. It comes with features like auto delete old recordings, Recycle Bin for easy recovery of deleted recordings, password protection, delayed recordings,  free transcription, etc.
Also Read: 5 Best Anonymous Chat Apps For Android If You Like Talking With Strangers
The best part about this app is it supports multiple cloud storages like Gmail, Google Drive, OneDrive, Dropbox, WebDAV, FTP and WebHooks. You can record your voice calls in any of the popular formats like MP3, M4A, OGG, WAV, AMR, etc. The app is free but you can pay for the Pro version to remove all the ads.
Download (Free)
3. Cube Call Recorder – ACR
Want to even record WhatsApp, Facebook, Hangouts, Skype, Viber, IMO, Telegram and other calls? Cube Call Recorder is the only app in our list that let us record VoIP calls seamlessly. The app is completely ad-free and comes with all the required features. It offers automatic and manual call recording options.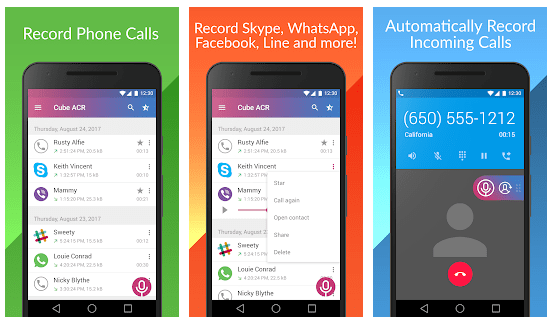 Only one thing you should remember is currently not all devices support VoIP calls recording. So, you have to install this app to check if it's working on your phone or not. Otherwise, it's one of the best apps to record VoIP calls done through popular apps. The app is available for free in the Play Store, but you can also pay for its premium version to use some more features.
Download (Free)
4. Call Recorder – Automatic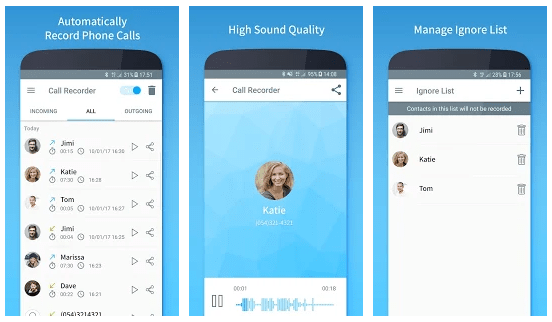 It's also a very good call recorder app for Android. Just like other apps, it records all outgoing and incoming calls automatically. It gives you options to choose contacts and exclude some which you don't want to record. The uncluttered interface looks beautiful and is user-friendly too.
It enables you to easily manage all your recordings, sort them by names or group them by dates, share your recordings, etc. Overall, it's a simple but useful call recorder app for Android. The app comes in a free ad-supported version, but you can upgrade to premium version anytime to remove ads.
Download (Free)
5. RMC: Android Call Recorder
One of the best things about writing about apps is I get to know a lot of new and interesting apps. RMC Call Recorder is one of the best call recorders for Android. With the basic functionality of manually or automatically recording incoming and outgoing calls, it comes with some amazing features.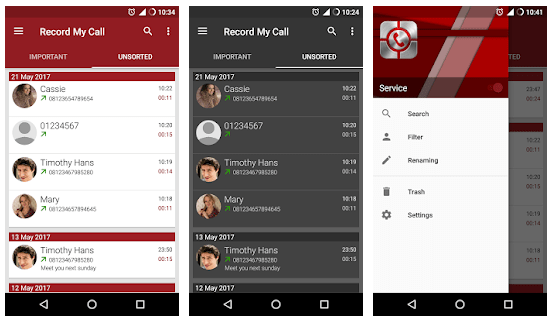 It can automatically filter recording based on 'Known Number', 'Unknown Number', and selected contacts (incoming/outgoing call). It also allows you to customize the recording channel (mono/stereo), sample rate, and bitrate. You can either password protect this application or can even completely hide it from the launcher, both options are available. It also supports Dropbox and Google Drive integration for backing up your files. The app comes in two versions – free (supported by ads) and paid (no ads).
Download (Free)
6. All Call Recorder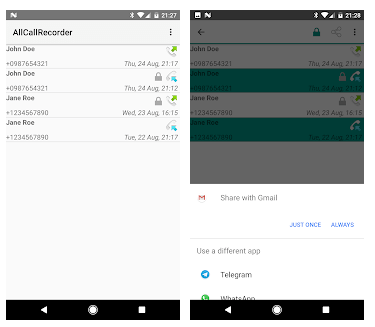 Looking for a simple call recording app without any fancy options? Try All Call Recorder. The app only knows how to record incoming and outgoing calls efficiently. All the calls will be recorded in 3GB format and you can also protect them by a password. You can send recorded calls via e-mail, any cloud storage, messengers, Bluetooth, etc. The app is available for free with ads, you can get rid of them by upgrading to the premium version.
Download (Free)
7. Truecaller
Truecaller helps us knowing about unknown calls, spam calls and works as the most trusted caller ID app for users. Most of the people only use it for identifying unknown callers, but that's not the only thing Truecaller can be used for. It comes with inbuilt call recording feature which you can use to record your voice calls.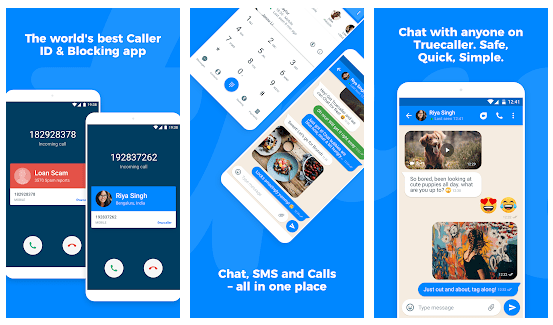 Also Read: How Truecaller App Works? Explained in Detail
If you are already using the free version of this app and looking for a call recorder app, just upgrade to Truecaller's premium plan at Rs.49/month and start using the recording feature in this app itself. There's no need to install any other app for the same purpose. Of course, not everyone wants to go for a paid option. And for them, Truecaller is offering a 14-days free trial option. I tested this app on my Moto G5S Plus and it was working fine. This is one of the best ways to record voice calls on Android.
Download (14-days Free Trial)
Wrapping Up: Best Call Recording Apps For Android
I hope you found the above list useful for choosing your favourite call recorder app. Most of the apps listed above are free (with ads) and works quite well. I also wasn't using any call recording app a few months ago, but then I lost a few pieces of some important information. You never know when that moment will arrive you will start regretting not having a call recording app on your smartphone. If you are already using any other good call recording app not on this list, do let us know in the comments section below.