There is no point in arguing that, Cyber Monday deals are one of the biggest internet sensations when it comes to shopping online. People from all around the world wait just to get the right bank for their buck with Cyber deals.
Being an online exclusive event, you need to be strategic, navigating through hundreds of products, while ordering them until stock lasts. That is why we have curated this article on some of the best Cyber Monday deals that you can get your hands on before anyone else.
We will keep updating this article with the crazy Cyber Monday available over the Internet. So, make sure to bookmark this URL. With that being said, let's get started!
Checkout: Best Black Friday Deals 2022
Black Friday or Cyber Monday: Which Offers a Better Deal?
The battle between Black Friday and Cyber Monday has always been against offering the best deals for customers. With e-commerce websites like Amazon, the line between the two has been slowly blurred. For both of these two holidays, you can expect similar deals from retailers or even a 'Cyber Weekend' for hosting the deals altogether. So, it all comes down to individual preferences and the product you are looking for.
Best Cyber Monday Deals on Amazon under $100
Best Cyber Monday Deals for Today
Save up to 50% on Hamilton Kitchen Appliances. Do check out!
Save up to 30% on Gaming Laptops, Desktops & Monitor for Entry Level Gamers. MUST check out!
Save up to 36% on Gaming Laptops, Desktops & Monitor for Advanced Gamers. MUST check out!
Top Cyber Monday Deals
It is the best time ever to churn out your items on the wishlist. There are even some deals that you can avail yourself of right away. Here is a list of some of the best deals to look out for this Cyber Monday.
1. Logitech MK270 Wireless Keyboard And Mouse Combo
The Logitech MK270 keyboard and Mouse combo are now available at 19.99 (~29% discount). If you are looking for a full-fledged keyboard with all the shortcut keys and a mouse for regular use, check out this deal.
Buy on Amazon
2. Echo Auto (1st Gen)
Echo Auto is the best way to bring Alexa into your car. You can voice control Echo Auto from the Alexa app and stream from any popular service like Amazon Music, Apple Music, Spotify and Audible. It also comes with Auto Mode which turns your phone into a driver-friendly display. You can buy it for $14.99 (~70% discount) now.
Buy on Amazon
3. HP 15-dy5024nr 15.6 inch i5 12th Gen Laptop
This HP laptop comes with a 15.6 inches Full HD display. It's powered by an Intel i5 12th gen processor and coupled with 8GB of RAM. You can buy it for $499.99 (~24% Discount)
Buy on Amazon
4. Apple AirPods Pro (2nd Gen)
It's only in rare instances that you can ever come across any huge deals on Apple Products. The Apple AirPods are a must-have steal for anyone who wants to upgrade to a TWS, using the Apple ecosystem. With an overall rating of 4.5 stars, the AirPods have become widely popular among Apple users. And for the best part, you can expect up to 24 hours of battery life with the charging case. It's available for $199.99 now (~20% Discount).
Buy on Amazon
5. Beats Studio Buds
With 40% off, bringing the price down to just 89.95 USD, the Beats Studio Buds is the perfect wireless on-ear headphones to pick. This is also one of the few headphones that are currently on sale. Backed by Apple's H1I Chip, you won't be missing out on occasional connectivity issues whatsoever. As a cherry on top, you get 24 hours of playback time, making it the best companion for everyday usage.
Buy on Amazon
6. Ninja Fooodi 9-in-1 Cooker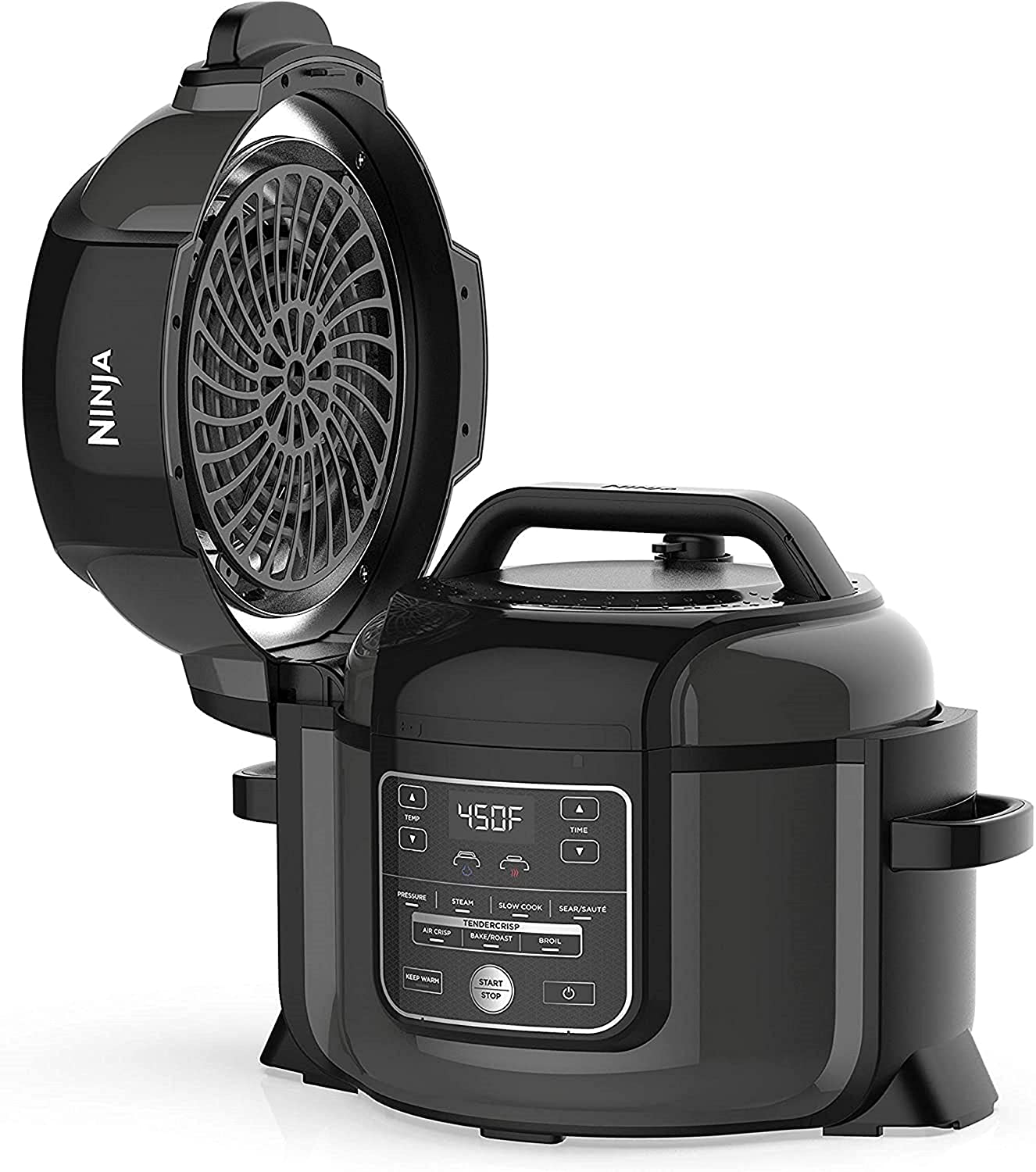 A kitchen appliance, that's an absolute must-have for all multitaskers. Available for 89.95 USD, making it affordable for almost everyone. Overall, it is a unique gadget on its own as well. You can pressure cook, slow cook, steam, saute, sear, bake, roast, air fry as well as broil all within one single unit. With the 6.5 quart capacity, it's large enough for groups as well.
Buy on Amazon
7. LG OLED C1 TV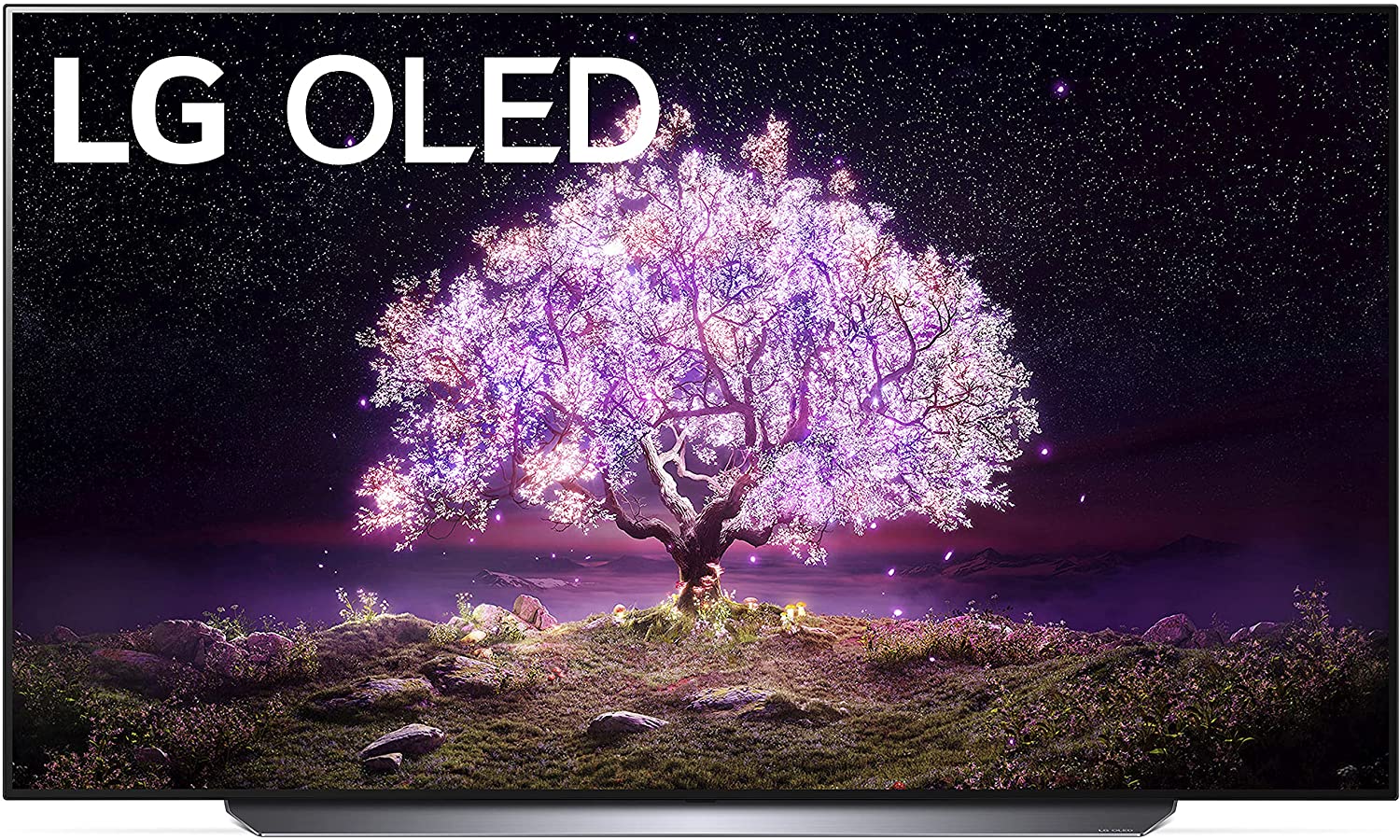 The LG OLED C1 Series 48" TV is currently set on an offer of 31%. With more than 400 USD of savings, this is an absolute must-have for anyone looking forward to upgrading their TV. It is imperative that the stunning OLED display offers a richer content viewing experience like never before. Backed by the a9 Gen 4 AI processor, even the picture and sound adjustments are made within the background. Overall, an absolute steal worth checking out.
Buy on Amazon
8. M1 MacBook Air
Yet another Apple product is currently on sale at Amazon this Cyber Monday. Even the 20% price cut brings the base model to just 799 USD. If you have been eyeing getting your hands on a MacBook, now is the best time than ever. Even the 8 GB/256 GB base model is sufficient enough for average users. Neither less to say, the M1 performs surprisingly well, giving the MacBook Air a fanless design. As a cherry on top, you can enjoy an all-day battery life, to keep your productivity going.
Buy on Amazon
9. iHealth No Touch Forehead Thermometer
At just 22 USD, the ihealth No-Touch forehead thermometer can be great medical equipment to keep by your side. With the current world pandemic, this allows you to keep your distance while reading body temperature. All thanks to the in-built infrared temperature sensor. Neither less to say, the iHealth No Touch Forehead Thermometer is simple, fast, quiet, and above all reliable. Don't miss out on getting yourself one this holiday deal.
Buy on Amazon
10. Black + Decker Handheld Vacuum
The compact size and cordless design are exactly what make this handheld vacuum cleaner truly unique. You can even carry the same and use it as a car vacuum cleaner for that matter. Even with such a small unit, it packs all the power you need. Still not impressed? The overall 4.5-star rating speaks to all.
Buy on Amazon
11. GermGuardian 4-in 1 Air Purifier
Last on our list is yet another home essential which is an absolute must-have. The GermGardian 4-in-1 Air Purifier comes with everything you need to keep up a healthy environment. Neither less to say, with such a compact design, you can easily fit the purifier to just about everywhere. And the 3 different fan controls ensure that you have the quietest room possible.
Buy on Amazon
Also Read:
Concluding Words
So that was our curated guide on some of the best Cyber Monday deals 2022. Let us know in the comment section below if there are any deals you would like to add as well.