If you are looking for an earphone under Rs. 300, the first thing you should know that this is a highly competitive price range full of low-quality earphones. If you go to the market, you'll find hundreds of locally made and Chinese earphones with no sound quality or comfort. The same applies to online marketplace also. So, does that mean there are no good earphones available under 300 INR?
No, there are still some earphones that come with decent sound quality and also take care of the comfort. Before writing this article, we have checked more than 15 earphones available online. Some of the earphones are personally tested by me while some are by my friends. I have also compared customer reviews on various websites to better understand the majority.
After all the research, I am going to share these 5 best earphones under 300 INR you can buy in India. Ofcourse, you can't expect awesome sound quality on these earphones. But I would like to assure you that these earphones have the nice sound quality, calling support, inbuilt microphone and are also durable.
Also Read: 5 Best Earphones Under 500 INR with Mic
Best Earphones Under 300 Rupees in India
1. Philips SHE1505BK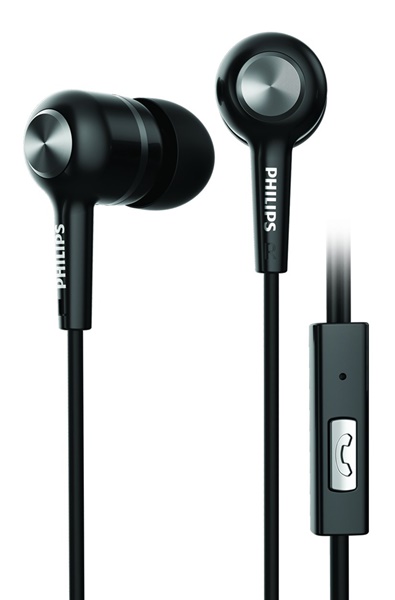 Philips is a very popular name in music systems and audio peripherals. They always ensure the best quality in every price range. This Philips' earphone might be priced a few bucks extra than your budget, but you will never regret buying it.
It offers powerful sound so that you can enjoy your favourite music. Though the bass overpowers the vocals in high volume, it's clear when operating at low-medium volume. The earphones come with Ergonomic design and it's designed to fit easily into ears. The earbuds are soft and comfortable even for longer duration. The Philips earphone has an in-built mic with a call button to provide hands-free calling experience.
Overall, if your budget can be a little bit flexible, I will recommend this best earphone around 300 INR in India. Otherwise, check the earphones listed below.
2. Flipkart SmartBuy Wired Headset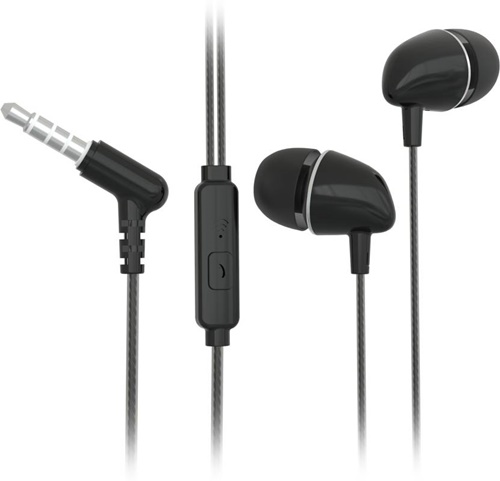 Flipkart SmartBuy is a range of affordable products launched by the company itself. If you are looking for an earphone for both calling and music purpose, the SmartBuy Wired headset is one of the best earphones under 300 INR available in India.
After analysing customers requirements, Flipkart has launched this earphone with a good build and sound quality. The earphone also has an inbuilt microphone and provide crystal clear voice quality with efficient noise cancellation. The company claims that it's 96-hours stress tested and has been engineered for extreme usage. It's lightweight and due to the great build quality, also durable.
If you are thinking, I am just talking about the pros of this earphone, you are right. The Flipkart SmartBuy earphones can't provide the premium music quality like all of the other earphones in our list. Except this, it's better than most of the other earphones in terms of sound quality, build quality and other features.
3. SellnShip iZ-23B In-Ear Headphones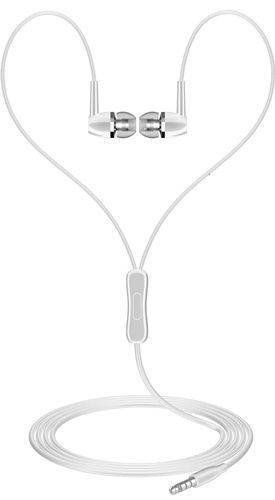 Another best earphone is from a brand called Sellnship. The company may sound new to you but the earphone is currently listed as Amazon's choice on the marketplace. If you don't know, Amazon's Choice recommends highly rated, well-priced products available to ship immediately.
This earphone is lightweight and allows you to take calls with its built-in microphone. The noise cancellation also works quite well giving you nice voice quality. The ear gels felt quite soft and so the earphone can even be used for longer duration easily.
Talking about music quality, It's clear and balanced. The vocals, ups and highs and the bass are all good at their place. Just remember one thing, don't use it on high volumes. Otherwise, you may face louder bass and voice distortion.
4. Portronics Por-763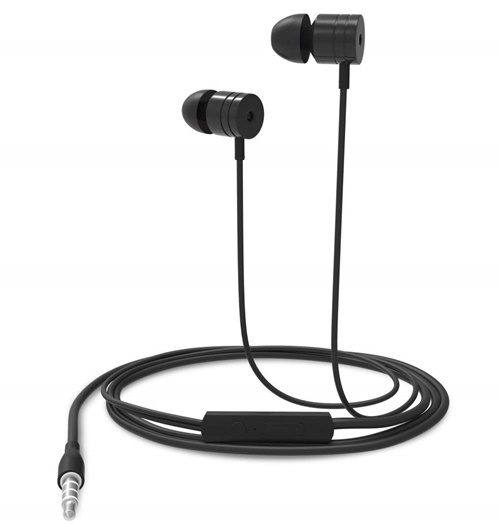 The Portronics Por-783 is a great fit earphone under Rs. 300 in India. Its soft silicon ear-buds are good for bass effect, noise isolation and good fit-security while you move around. The in-line high-quality mic allows you to answer phone calls by pressing the button.
This Portronics earphone is tangle-free which is good for at least a user like me who usually got irritated by seeing tangled earphones. The music quality is decent with a nice balance between ups and highs. But one thing, I would like to mention is this earphone may not be used for longer duration.
5. Panasonic RP-HV094GU-K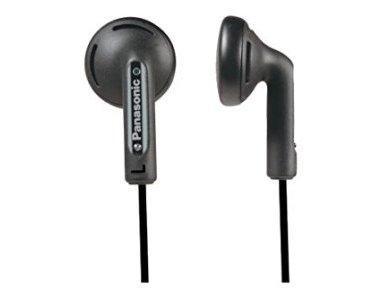 Also Read: 5 Best Websites to Buy Fancy Mobile Covers Online
The last earphone in our list is from popular brand Panasonic. As it is made up of simple plastic, the build quality is not that good, but it provides great sound quality with crystal clear vocals. If you just want a good quality earphone for listening to music, it can be a good option.
Although, it doesn't have a microphone so you can't use it for calling purpose.
Conclusion: The Best Earphone Under 300 INR
I know most of you looking for earphones under Rs. 300 wants to use it especially for calling purpose. Many manufacturers like JBL, Skullcandy, etc launch their budget earphones with no built-in mic and thus leave customers in search of a simple earphone with mic. I will recommend you to go with any of the first two earphones. They are perfect for calling, listening to music, more comfortable than others and are also durable under this budget. If you know any other good earphone under 300 INR. let us know in the comments section below.