A logo is not just an illustration, it is both a point of identification for the customer and a vital basis for the company's branding. A well-designed logo is a simple way to communicate your company's professionalism, reliability, and quality to your future customers. With a well-crafted logo, you need the best logo maker.
These logo makers are web-based apps that are easy to use and helps you in creating a logo in few minutes. Select a logo or font from a stock library and choose personalized colors to suit your brand. Also, there is an option where a white canvas and a range of icons and tools are given to create your logo. But do free logo maker websites work? Let's understand both sides of the coin.
You can also read our article on the free photoshop alternatives.
Pros and cons of Free Logo Maker
Pros
Logo makers are available at all times on the internet. That is, anytime you need a logo, you can build one according to your preferences.

Creating logos is simple and easy.

The best thing about free logo makers is that they are the most cost-effective way for an organization to have a logo.
Cons
Everybody uses a

free logo maker

, so matching your logo with someone else is possible.

The majority of logos produced by logo makers have a generic appearance.

Some logo makers provide you with a logo graphic, but not the vector files that you'll have to create. These logos are, at best, temporary solutions.
Overall, logo generators are an affordable and efficient way to get a simple logo. Your final product won't be as good as a logo created by a skilled artist, but cost and turnaround time is also the most crucial factors!
Best Free Logo Maker Websites You Can Use
Hatchful
Zyro
Canva
Looka
MarkMaker
Vectr
DesignEvo
Adobe Express
Designhill
Logo Garden
1. Hatchful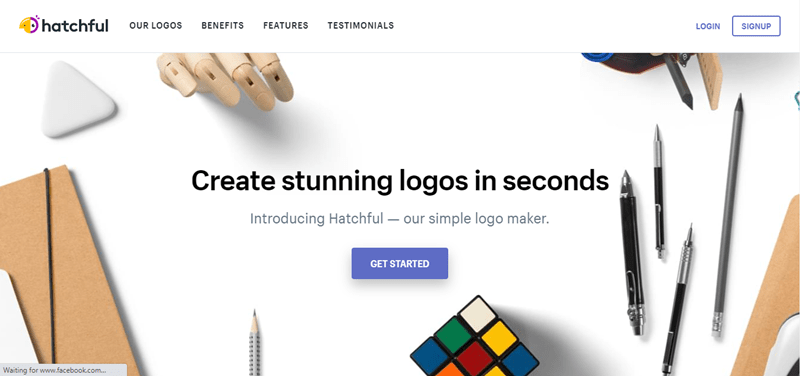 Although the logo itself must not be complicated, it is worth considering and making a bit of effort. With Shopify's Hatchful free logo maker, you won't have to learn or practice graphic design. This tool will help you maximize your productivity and allow you to concentrate on the larger market. It's very easy to use and enables you to personalize your logo according to your tastes. Choose your market spot and then choose a graphic look to tell the logo maker what you want.
Visit Hatchful
2. Zyro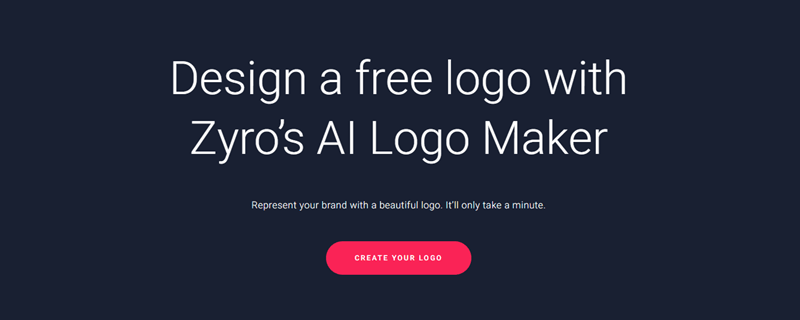 The free logo generator from Zyro allows you to realize your artistic thoughts. From icon to size and text, you can customize every part of your logo. In simple steps, you can design your logo for free. You only have to type your brand name, choose a design, edit your logo and save once you are satisfied with the outcome. Download it then, and roll.
Visit Zyro
3. Canva

Canva provides a drag-and-drop layout for those who are not that tech-savvy. It's an easy method to build your logo and pick from more than 100 samples. To start it up, enter your business name and address a few quick questions to personalize your search for the logo. You will be asked about the industry, and you will choose your theme from various templates (based on the industry you choose).
Visit Canva
4. Looka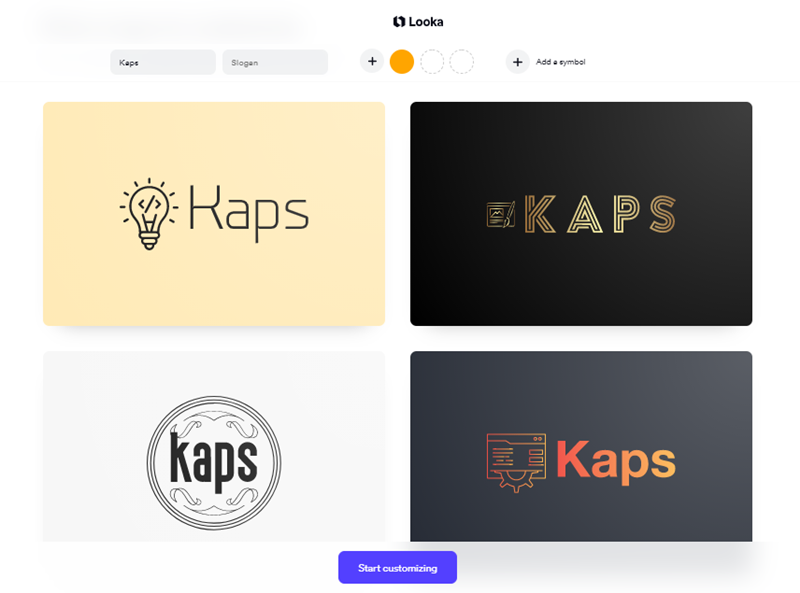 Looka is an AI-powered logo maker that gives entrepreneurs a quick and affordable way to create a beautiful brand. Taking a non-templated, machine-learning approach, Looka applies design rules around color, contrast, font pairings, and more to generate 100s of premium quality, customizable options in an easy-to-use editor. You can buy a one-time package OR a brand kit subscription, which includes access to 300+ branded designs, including business cards and social posts.
Visit Looka
5. MarkMaker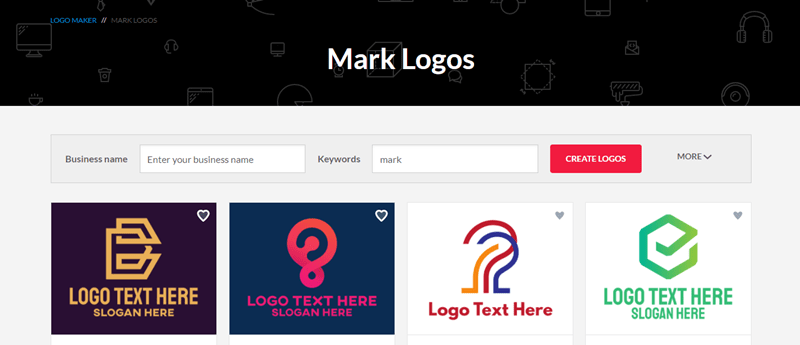 MarkMaker is a free logo maker online website with lots of logo options. You can 'heart' (shortlist) your choices. This free logo maker app discovers what choices you want over time, so be sure to "heart" all possible logos. If you've found the one you like, hover your cursor over the logo and press the pencil icon to make changes. You can begin by entering your company's name. When you're done, you can download it.
Visit MarkMaker
6. Vectr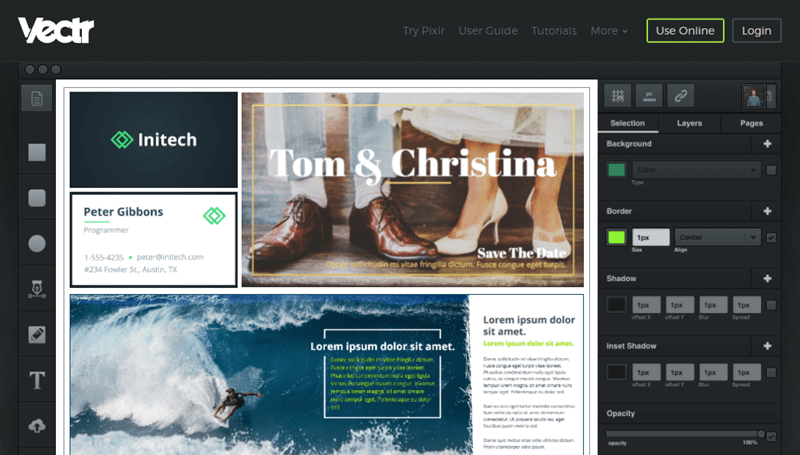 It's pretty great to work online or to download the app free of charge. This logo design program does not require any prior design knowledge. However, it is a little sophisticated than the previous alternatives. It also has live editing capabilities, allowing you to collaborate or share your work with a team. All the files you make are of high resolution, without any additional cost.
Visit Vectr
7. DesignEvo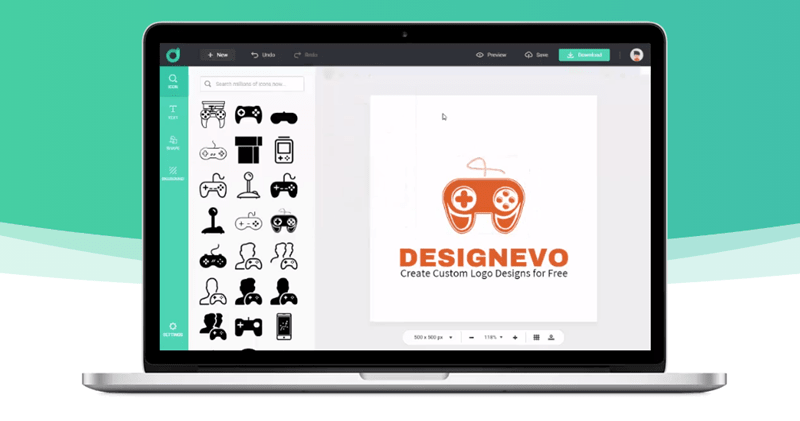 DesignEvo, one of the best logo building software programs, allows you to select from over 10,000 layouts to create a unique, eye-catching logo. The platform also makes the task of creating a logo easier. To customize a prototype, hover your mouse over it and press the "customize" button, it will take you to its online logo maker tool, where you can change the template's context, icon, text, and structure. After you've made adjustments, you can see how the logo would appear on your promotional materials and website. You can also upload templates to the cloud, where you can access and tweak from any location and computer at any time.
Visit DesignEvo
8. Adobe Express
Adobe Express is one of the best graphic editing tools out there. It's highly intuitive and powerful. You can use its web version also to create your desired logo for free. It offers you a wide variety of innovative possibilities for the new logo with a touch of magic and a splash of technology. You can select from different samples and hundreds of icons. You can customize your template by changing the colors, fonts, and texts.
Visit Adobe Express
9. Designhill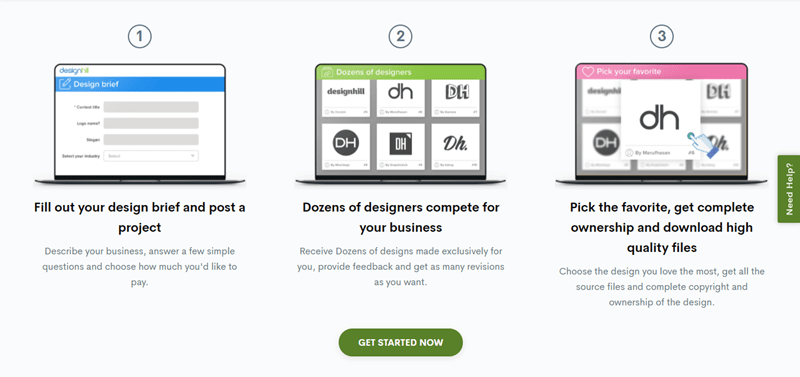 Designhill provides a free logo generator tool that you can use for your logo work. It's actually a three-step process where you have to choose and modify your style, add text, and download your favorite image. Another advantage of Designhill is that you can use their design marketplace. To get the perfect logo designed without pinching your wallet.
Visit DesignHill
10. Logo Garden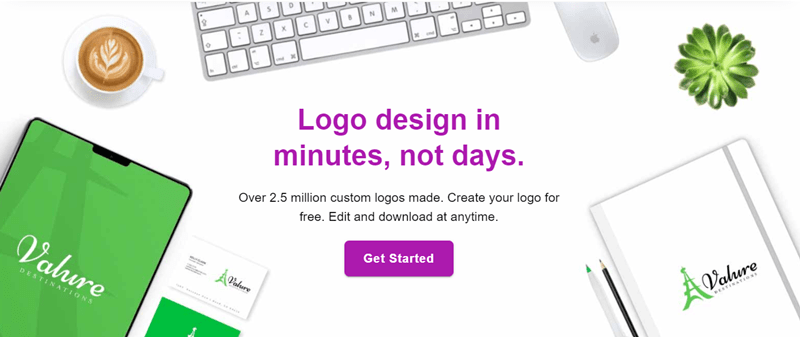 Using Logo Garden's free online logo generator, you can create your logo for no cost. It enables users to create a logo in three easy stages. Choose from many icons, configure the colors, fonts, and text, add desired results, and save and import your logo. It's a fantastic DIY website for creating beautiful logos for free. It's worth a shot.
Visit Logo Garden
This could be a decent starting point for budget-conscious brands to build their latest logo—so go ahead and work with your favorites from the chart!