VPN or Virtual Private Network helps people keep their online activity anonymous. According to a report published by Statista in 2018, 30% of the global population access VPN to browse the internet. Its demand has only increased in time, and the reasons are pretty obvious. Many times, the Government spy on your internet activity, the platform denies content access due to geographical location, hackers' activity to steal your data, etc. These unprincipled activities leave the user with no choice but to use a VPN for complete security. Now, the question of the hour is choosing a free VPN service is right? If yes, which are the best free VPNs that you can use?
If you are also looking for the proper answer to the above question, stay on this page. This guide helps you find the top 5 free VPN for your work. They provide strong security and don't slow with time. So, here we go!
Recommended: Proxy vs VPN: The Real Difference
The Best Free VPN You Can Use for Maximum Security & Fast Speed
We have tested top VPNs which are either free or offers a free trial and the result is here. These VPNs are reliable, easy-to-use for personal and enterprise, and don't harm your system's data.
Out of five, the best free VPN download for me is Express VPN. I love its unlimited bandwidth and powerful security features. Also, one can try its free service for 30 days without any risk. Let's talk about it in detail.
The Best Free VPN You Can Use
One of the best options for people looking for a free VPN service is Express VPN. It has unmatched privacy features to mask IP addresses and creates a secure tunnel for all transmission to the destination. The software provides access to more than 3000+ servers with unlimited data. The best thing about the tool is that you can test it for 30 days before purchasing it.
Express VPN is one of the most trusted free VPN downloaded by millions. It has a strict no-logs policy so that no third party can able to track your online activities. You can easily download it from its website or PlayStore and manage a couple of devices. If you opt for premium plans, you will be able to use unlimited bandwidth and data for browsing and downloading purposes. To ensure that your personal information is safe, the Express VPN employs military-grade 256-bit AES encryption.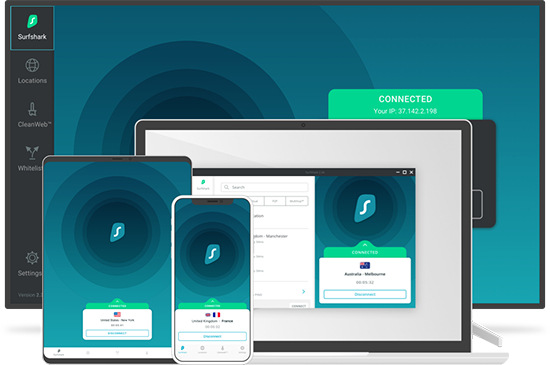 It is another popular name in the list of free VPN downloads. SurfShark is also known for maintaining complete user privacy. It has no geo-restrictions and provides access to 3000+ servers in 65 countries. Surfshark has many significant advantages such as unblocking abilities, network reliability, device compatibility, and many more. Users can download its free trial edition for testing purposes. Also, its licensed edition comes at a very reasonable price per month.
Nord VPN is known for its all-rounder services in the market. Its security features are top-notch and offer high speed, making it one of the best free VPNs in 2021. Unlike other VPN, it also provides access to more than 3000 servers present in 60+ countries. The other features that make Nord VPN stand out are – stable connection for streaming, strict no-log policy, etc. It's available for almost all popular platforms like Windows, Android, Linux, etc.

Proton VPN offers unlimited data access in its free service. It's also an easy-to-use VPN program compatible with all the major platforms.
In the free trial, you will be able to use servers of three countries only i.e Japan, the Netherlands, and America. And that's why their servers often become overloaded and cause slow connection in the free trial. However, you can always go for basic or plus plans to avoid such restrictions. Just like the above VPNs, it also comes with powerful protection for online privacy such as AES encryption and an automatic kill switch. Other features include DNS leak protection and split tunnel support.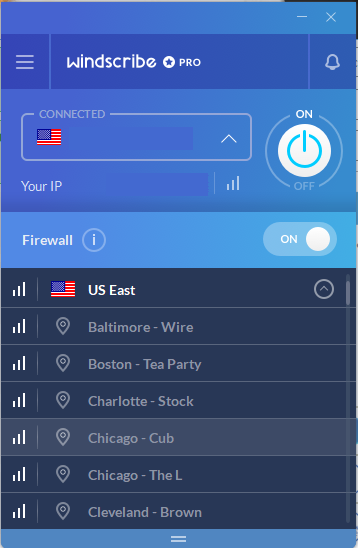 This VPN software is well-known for its generous data allowance through various plans such as referring friends provides 1GB of data. WindScribe VPN service has notable features like powerful AES encryption, multiple VPN protocols, and cutting-edge security. It allows the free trial user to access ad and Malware blocker, which are also offered in the premium edition. WindScribe provides servers in limited countries including the USA, UK, Canada, France, Germany, Hong Kong, the Netherlands, Norway, Romania, and Switzerland.
Also Read: VPN vs SDP: Which Technology is Best for You?
Wrapping Up: Best Free VPN To Use
These are some of the top VPNs you can use in 2021. You should also know that VPN companies spend a lot of money in maintaining servers, securing connections, providing you a seamless service, etc. So, instead of looking for a completely free VPN, you can opt for their free trial, and if everything works well, just go for any premium plan you can afford. This will save you from a lot of troubles that generally come with free VPN services. And, you will be also able to secure your connection in the true sense.