If you are someone who is concerned about your online privacy, getting your hands on a VPN is just the right fit for you. Whether you are working remotely or simply browsing the internet, there is a ton of sensitive information that gets passed on. Logging behind a Virtual Private Network (VPN), helps you to protect your digital privacy using an encrypted connection between you and the website.
With the demand for VPN services booming like never before, there are a plethora of VPN providers established out there in the market. That is why, we have curated this article, offering you the right assistance to find the best VPN service based on your exact preference.
You can also read our article on VPN vs Proxy and VPN vs SDP.
Top 6 Best VPN Services You Can Try
1. Express VPN
Backed by the TrustedServer technology, ExpressVPN is built around a network that doesn't track user data and online activities. This goes without saying, ExpressVPN has made quite the name for themselves, due to their privacy-focused VPN service. As far as customer support is concerned, their online FAQ section can provide you with all the information you need to get started.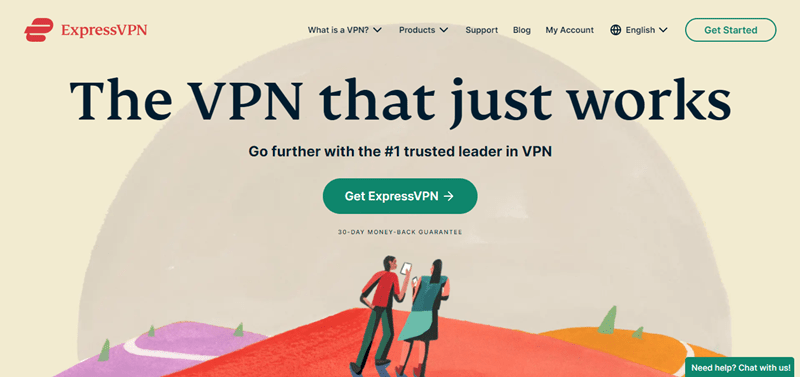 One of the best things about Express VPN is its consistent speed. You won't have to wait for loading your favorite page even in peak hours. Lastly, the addition of the kill switch feature ensures that there is no leakage of network data even when the VPN fails to connect.
Salient Features:
Offers a total of 30,000 IP addresses.
A total of 3000+ servers in 160 different locations.
You can simultaneously connect up to 5 devices.
Located in 94 countries.
Pricing: 12.95 USD/month, and 8.32 USD/month when billed annually.
Download Express VPN
2. CyberGhost VPN
CyberGhost is considered one of the most reliable VPN services that are available for the majority of the platforms. And the best part, CyberGhost VPN is easier to navigate, even with some of the most advanced settings. And over the years, there has been a significant improvement in the speed and security of CyberGhost VPN.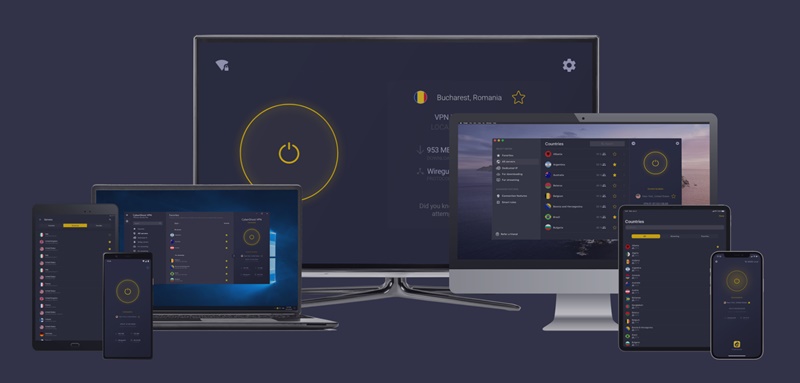 You can check out our article on an in-depth review of CyberGhost VPN. The VPN service is not taxing on the device hardware as well. For their Windows client, you can also get the Split tunneling feature. Overall, CyberGhost VPN is a service that is geared towards streaming as well as torrenting.
Salient Features:
Offers over 6800 servers worldwide.
Available in 89+ countries.
A total of 5 connections simultaneously.
Feature-rich Windows client.
Pricing: 2.25 USD/month for a three-year plan, 3.49 USD/month for a two-year plan.
Download CyberGhost
3. Nord VPN
Nord VPN has become one of the most recognized VPN services over the years. The primary reason being, offering six simultaneous connections at the same time. You can also get a dedicated IP address with Nord VPN. This is mainly effective if you want to further personalize your VPN experience. Rest assured, Nord VPN also comes with a VPN kill switch. And the best part, you can enjoy uninterrupted VPN service even while using Tor.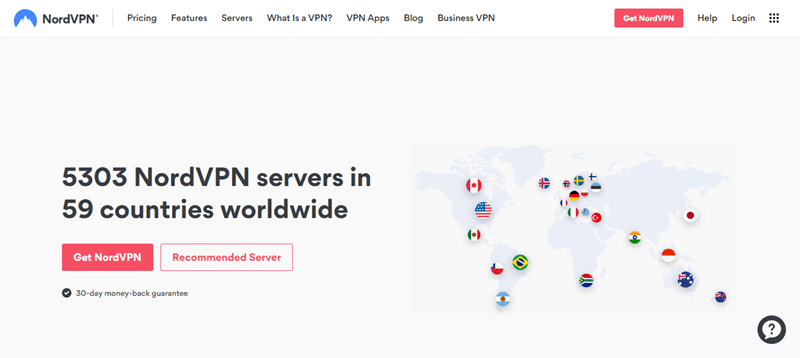 As far as the speed is concerned, Nord VPN is on par with the majority of the VPN service providers. Apart from speed, you can expect reliability from the same as well. There is no drop in speed of interruption whatsoever. Nord VPN is also focused on privacy, with their no-logs user activity.
Salient Features:
With over 5000 IP addresses.
5200+ servers to choose from.
62 different server locations worldwide.
Available in 62 countries.
Pricing: 3.75 USD/month when billed for two years.
Download Nord VPN
4. Private Internet Access
Private Internet Access as the name suggests is one of the most privacy-focused VPN services on our list. But that is not all the reasons to choose Private Internet Access. It also offers state-of-the-art encryption and security. You can be rest assured to get a seamless streaming and torrenting experience as well.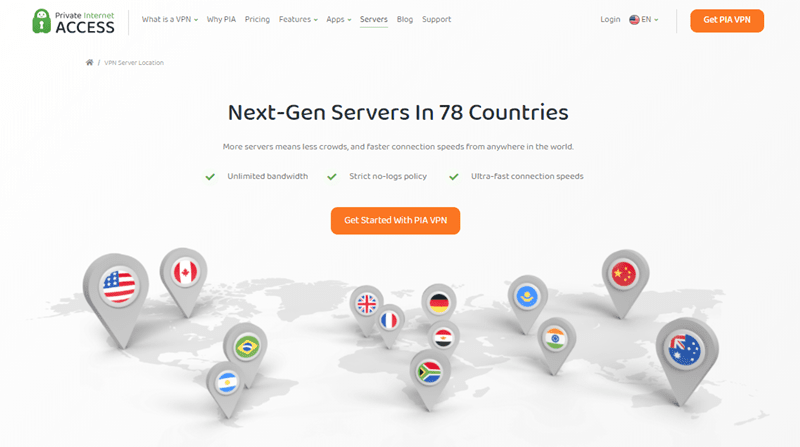 It can easily pass through Netflix's strong geo-blocks. With just an extra cost of 5 USD/month, you can get a dedicated IP address. That being said, PIA VPN is available for all the major OS including Windows, Mac, Linux, Android, and iOS. In case, you come across any trouble, the nicely curated online resources backed by customer support can always back you up.
Salient Features:
Privacy-focused with no-blog policy.
Offers more than 36,000 servers worldwide.
Available for 77 countries.
Easily able to bypass censorship.
Pricing: 9.95 USD/month, 3.33 USD/month when billed annually, 2.69 USD/month for two years subscription.
Download Private Internet Access VPN
5. Surfshark VPN
Surfshark VPN offers one of the most comprehensive VPN services. The only catch being, it still has a smaller network as compared to its competitors. Yet it still makes up for it with various features and functionalities. For starters, you have unlimited support for devices. IN other words, you can even run an entire office using Surfshark VPN.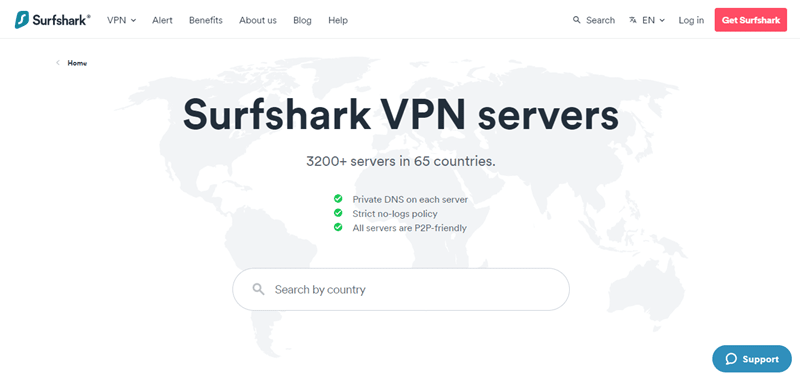 As a part of its software bundle, you get antimalware, tracker blocking as well as ad-blocking. As far as speed is concerned, on average, you can only expect a drop of 10-15% from your initial internet speed. Overall, if your privacy focus is on speed, our recommendation would be to go with Surfshark VPN.
Salient Features:
One of the fastest VPN on the list.
Offers a total of 65 different server locations.
Comes with a total of 3200+ servers.
Pricing: 12.95 USD/month, 6.49 USD/month for 6 months, and 2.49 USD/month for a two-year plan.
Download Surfshark
6. IPVanish VPN
If you are someone who is just starting out in the domain of VPN, IPVanish is just the right fit for you. Not only that, over time you can even have a clear understanding of what doesn't into the VPN. One of the biggest USP of IPVanish is being a Netflix-friendly VPN that is something everyone is looking for these days.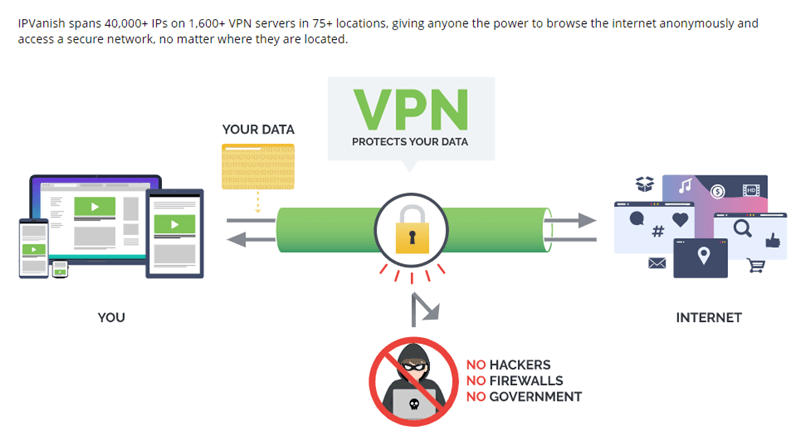 IPVanish also offers a unique feature, where it supports Kodi that is an open-sourced media streaming app. Just add the IPVanish Kodi Plugin and you can watch worldwide content. Lastly, IPVanish also comes with very competitive pricing making it the right choice for budget constraints.
Salient Features:
Most user-friendly VPN for beginners.
With over 40,000 IP addresses worldwide.
Offers 1600+ servers in 75+ locations.
You can get an unlimited number of simultaneous connections.
Pricing: 10 USD/month or 80 USD when billed annually.
Download IPVanish
What to Look for in a VPN Service?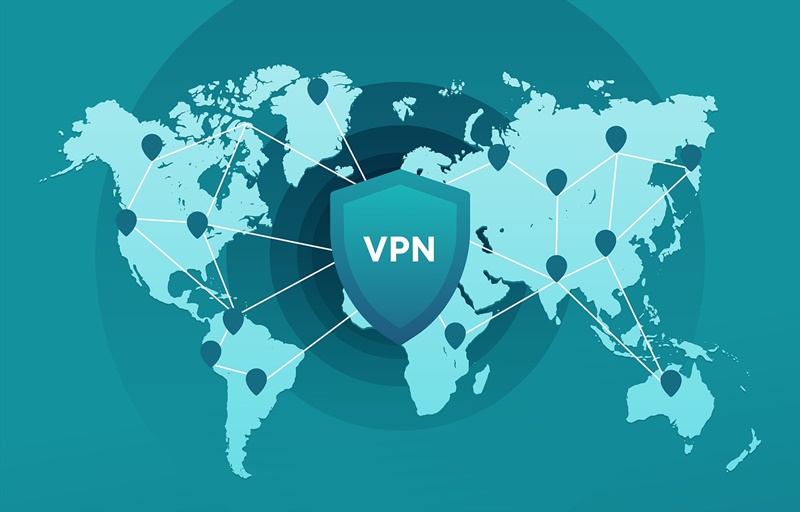 When it comes to finding the best VPN service, there are several metrics to look for. And finding the right fit starts with what are the particular features you will be needing? That is how we have also categorized our list of VPN services. So, here are some of the most crucial aspects you must look for in a VPN service.
1. Location
Primarily you are using the VPN service in order to connect to a particular location. Now, if you have a location on your mind, always go with the VPN that provides you the same. Also, make sure to keep a track of all the services and IP addresses you can expect from the location. The more diversity you get the better. If locations are a determining factor, choose a geographically diverse service.
2. Speed
The overall speed of your VPN service can have a drastic impact on your experience. After all, you don't want to end up with a connection that is painfully slow. The three metrics to determine the speed of the connection include download and upload speed along with the ping time. Make sure that the VPN provides you with consistent speed, regardless of the location you choose.
3. Privacy Features
One of the primary reasons behind shifting towards VPN is the raising concern for online privacy. So, make sure to choose a VPN service that doesn't keep a log for all of your data. Similarly, pay close attention to the degree of personal information that the service provider is keeping. Is your email ID adequate enough for them, or you need to put your physical address as well?
4. Technical Features
While most of the users don't really care about the technical aspect of a VPN, but it has a huge role to play as well. For starters, some of the most common VPN Protocols include OpenVPN, L2TP, and PPTP. The same is applicable for the encryption they are using. SHA-512 hash authentication, AES-206 cipher, and RSA-4096 handshake should be supported as well.
5. Supported Platforms
You would find that every other VPN service is available for every other platform. And, in case you get any provider, not every platform offers the same feature. For example, the Android VPN client is always the stripped-down version of the Windows platform. So, our recommendation would always be to go with the VPN service based on the supported platform as well as the features available.
6. Customer Support
To a certain extent, your overall VPN experience depends on customer support. After all, not every one of us is tech-savvy and might require assistance every once in a while. So, having multiple options to connect with customer support is a must-have.
So, Which is the Best VPN According to You?
So, that was our curated article on the best VPN services you can get your hands on. This goes without saying, a VPN is one of the easiest ways to protect your online privacy. It can also help you to overcome some of the internet restrictions as well. Although there's hardly any all-rounder VPN service, you can always pick the one that resonates with your preferences.