Looking for the best laptop under $500? There are many good options out there. You won't have to compromise on anything ranging from the vivid display, good performance to long battery life. The laptops available at this medium price segment can easily help you in doing all your day to day tasks. Ofcourse, these laptops are not primarily built for gaming, but you can enjoy a smooth experience while playing medium graphics-oriented games.
if you have made your requirements clear and are ready for exploring laptops under $500, let's get started..!!
Best Laptops Under 500 You Can Buy
Related: 5 Best 4K Laptops You Can Buy
1. Acer Aspire 5
Acer Aspire 5 is one of the best laptops in this price category. It comes with a 15.6 inches Full HD (1920 x 1080) display. The display quality is good and color production is also great, and that makes this laptop is a good fit for anyone who watches a lot of movies or a casual gamer.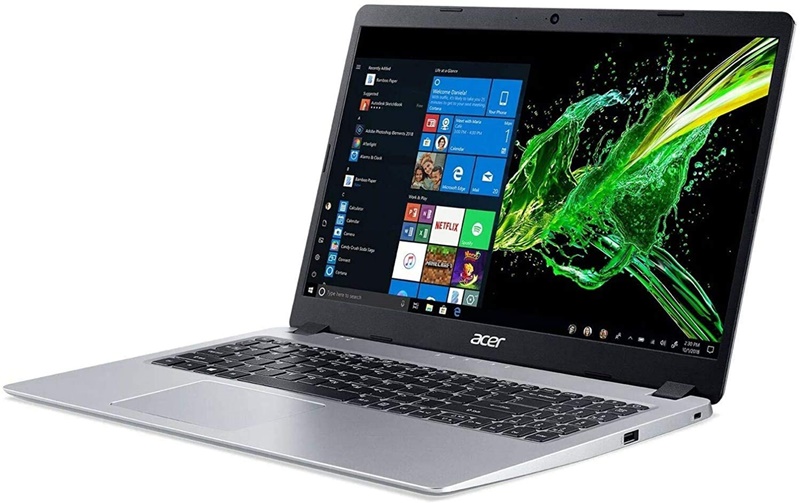 This laptop is equipped with AMD Ryzen 3 3200U processor which can provide the clock speed up to 3.5 GHz and AMD Radeon Vega 3 for handling graphics-related tasks. if you are unaware, the Ryzen 3 3200U has already got its place in medium segment laptops for providing sufficient processing power. The processor is coupled with 8GB DDR4 RAM for powerful multitasking.
Talking about the storage, Acer Aspire 5 comes with 256GB PCIe SSD which lets you save files fast and store more data. It also claims to provide 15x faster performance than a traditional hard drive. Lastly, it offers a battery life of up to 7.5 hours.
2. Microsoft Surface Go 2
Microsoft Surface Go 2 is a perfect laptop for people who just want to browse internet, binge watch series or play some time-pass games. If you are looking for a laptop for casual use like studying, shopping, email, calling, etc, this laptop is for you.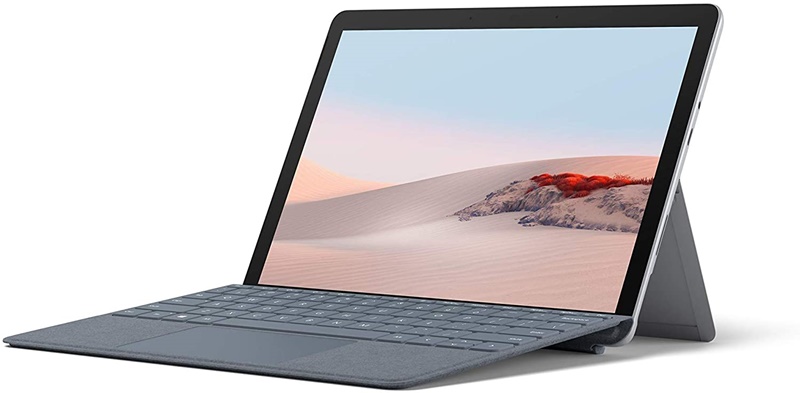 The Surface Pro 2 comes with a 10.5 inches Full HD (1920 x 1080) touchscreen display. It's equipped with Intel Pentium Gold 4425Y 8th Gen Intel Core m3 processor with integrated Intel HD Graphics and coupled with 8GB/4GB RAM.
When it comes to storage, Microsoft Surface Go 2 offers 128GB/64GB SSD options which are very good for storing your personal or work files. It weighs only 1.2 pounds and comes with battery life is up to 10 hours which makes it a good option for those who are looking for a portable device for travelling purposes.
3. Dell Inspiron 15 3000
Another best laptop under $500 is from popular brand Dell. If you are a school or college student, the Dell Inspiron 15 has all the things you may looking for.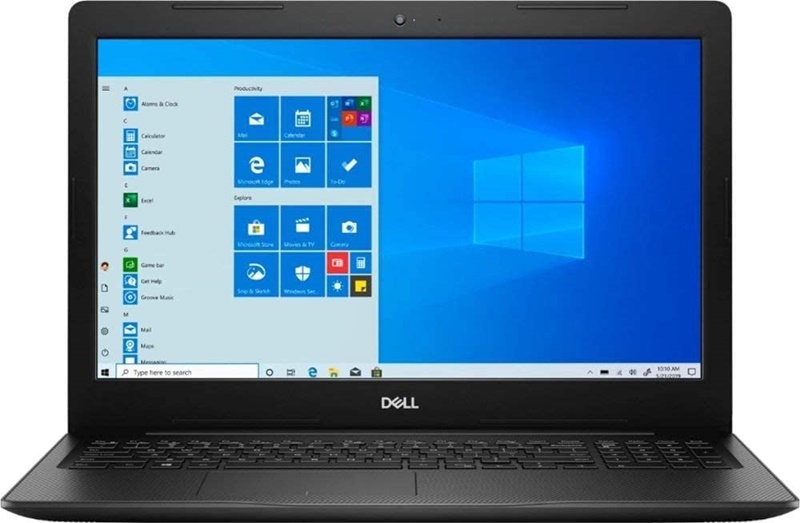 It comes with a 15.6 inches HD (1366 x 768) display which is good for day to day usage. The Inspiron 15 is packed with Intel Core i3-1005G1 dual-core processor with a base frequency of 1.20GHz and boost frequency up to 3.40GHz. The processor has intelligent energy-saving capabilities with 4MB smart cache. It's coupled with 8GB RAM and integrated UHD graphics. 
The Inspiron 15 3000 has 1TB HDD for storage purposes. It comes with Windows 10 out of the box with good battery life. So, if you want a laptop for school or college-related tasks or casual usage, you can consider Inspiron 15 3000 as well.
So, that's it for this article. I hope you have found the best laptop as per your requirements. We will keep updating this article with the new product launches. So, make sure to bookmark this page for future also.