This goes without saying, gaming laptops over the past few years have made quite a name for themselves. Long gone are the days, when you have to work with chunky PC hardware, just to get that extra FPS. Thanks to the technological advancements, powerful graphics backed by gorgeous looking displays, and beautiful audios, you can expect everything under one package.
Neither less to say, with a good gaming laptop, you can potentially use the same as your next workstation. Whether you are a dedicated gamer looking for portability, or someone who plays occasionally, gaming laptops have become an absolute must-have. So, in this section, we have curated a list of some of the best-selling gaming laptops that you can buy under different price segments.
Also Read: 8 Best Laptops For College Students
Top 10 Best Gaming Laptops to Play Your Favorite Games
1. Asus Zephyrus Duo 15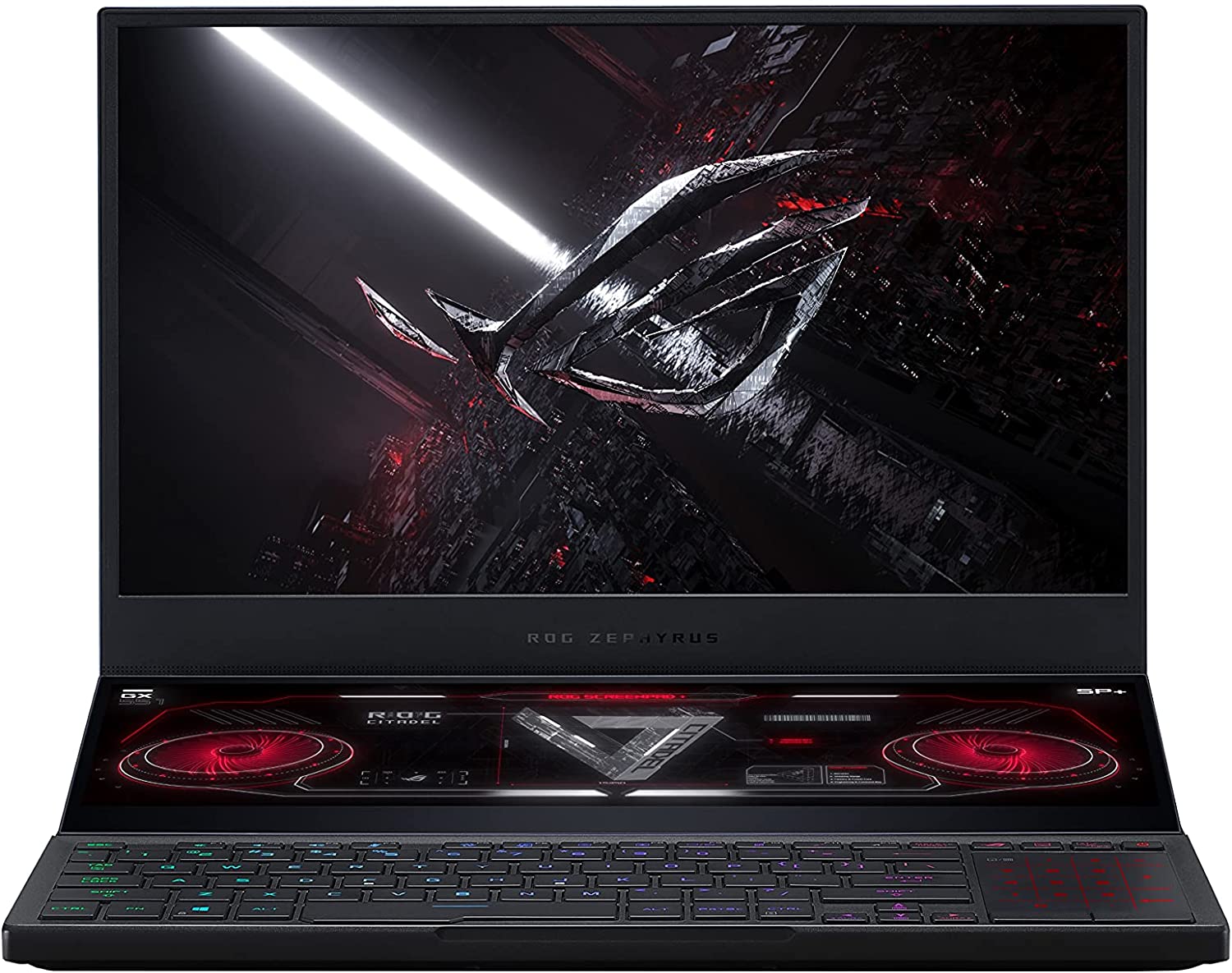 If you want to experience the epitome of gaming and workflow, the Asus Zephyrus Duo 15 is just the right fit for it. For its initial launch, it has always been all over the news. And the introduction of dual display on a laptop, and its implementation simply took the world by storm.
As for the specification, there is hardly anything to say. Equipped with an AMD Ryzen 9 5900HX processor and the goodness of NVIDIA GeForce RTX 3080 GPU, the laptop is an absolute beast. The implementation of the AAS cooling system is also a nifty add, allowing the secondary display to lift while making room for cooling.
Pros:
A very ergonomic design for both work and play
Packs great power within
Comes with a beautifully crafted display
Cons:
A bit on the expensive side
Buy on: Amazon
2. Razer Blade Pro 17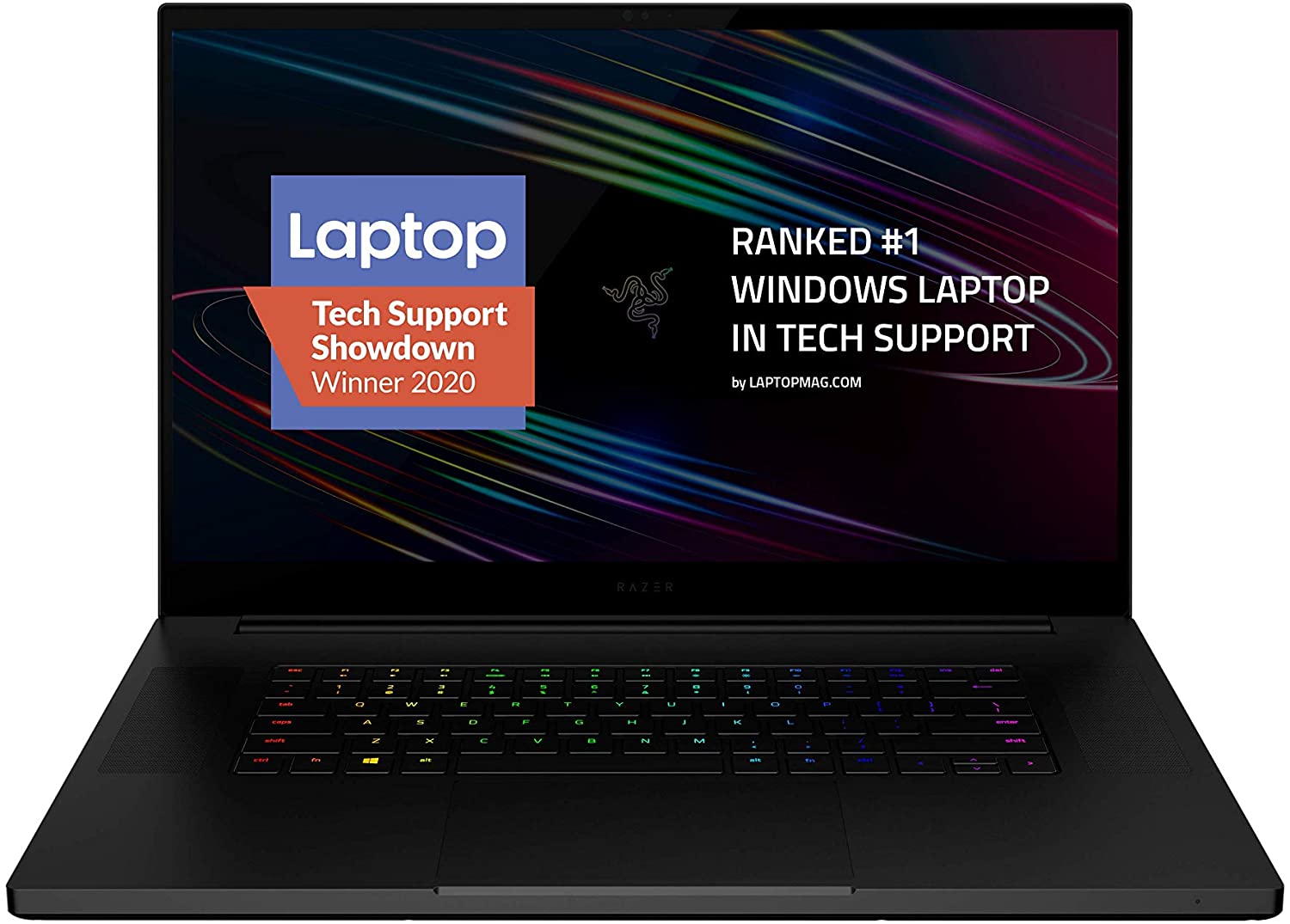 Razer surely knows how to nail a gaming laptop, and the Blade Pro 17 follows the same footprint. If you want to get ultra-premium, this is what you must be looking for. And it's not the high specs that make this gaming laptop so special, but Razer actually managed to fit everything with a 0.8-inch chassis.
As for the hardcore gamers, there's also a 300Hz variant available. As for your creative workflow, the 4K 120 Hz panel would be the perfect fit. The RTX 2080 Super can easily take on all the popular titles just fine.
Pros:
Comes with a beautifully crafted display
Good battery life
Solid gaming performance
Cons:
Might be subjected to thermal throttling at times
A bit on the expensive side
Buy on: Amazon
3. Asus ROG Zephyrus G15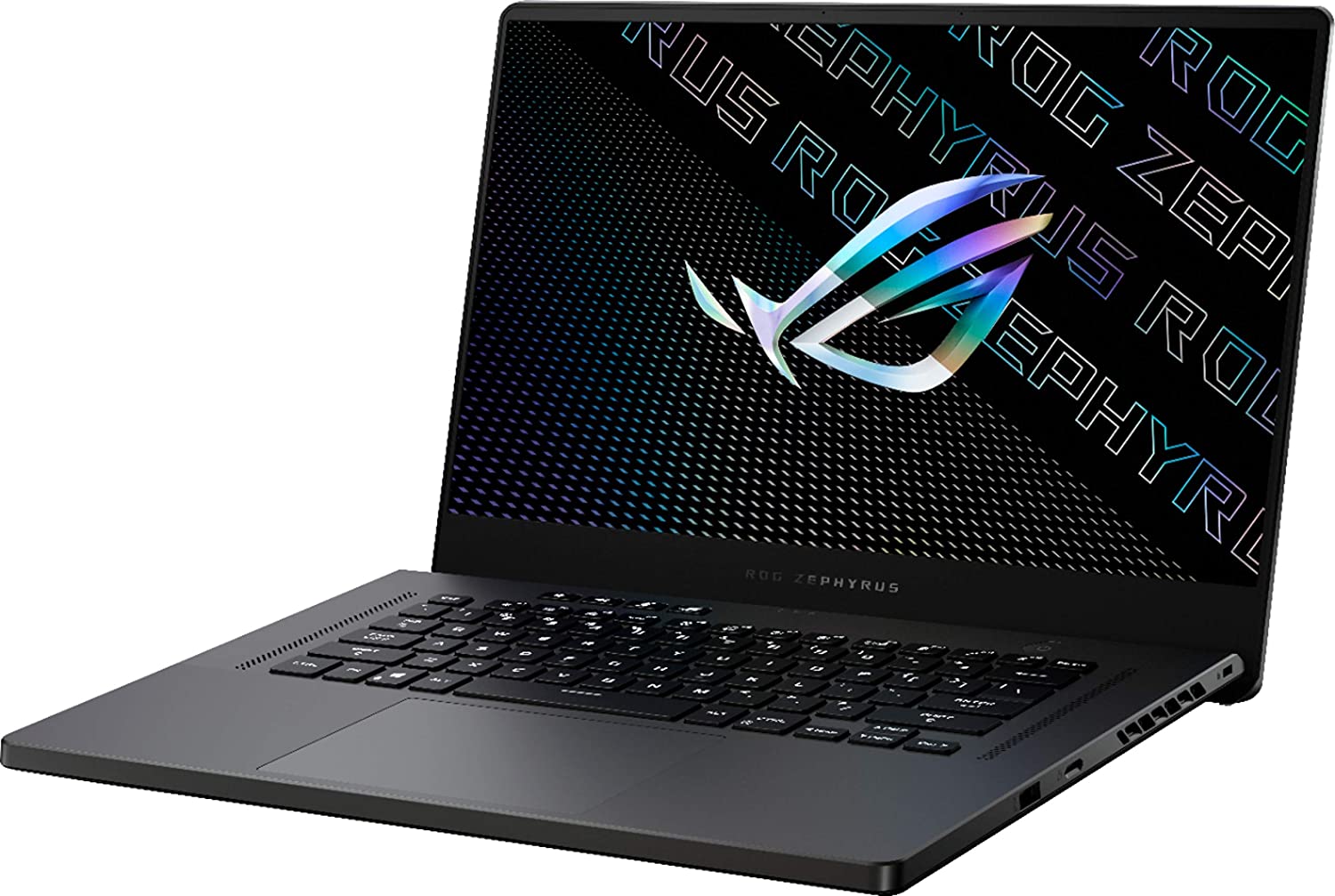 The idea of AMD processor and Nvidia graphics in Zephyrus G15 is like a match made in heaven. While the ROG Zephyrus G14 has already been a super hit, our speculation was it couldn't have been better. But, once again Asus hasn't failed to surprise us. With a 1440p, 165Hz panel, the display is highly responsive.
Further including you also get great speakers in Zephyrus G15, which is always hard to come by in gaming laptops. Asus has also claimed 8 hours of battery life. The only downside being, the lack of any webcam.
Pros:
Great combination of AMD and Nvidia
Comes with 1440p, 165Hz panel
Steller look
Cons:
Lack of webcam
The display could have been better
Buy on: Amazon
4. Alienware m17 R4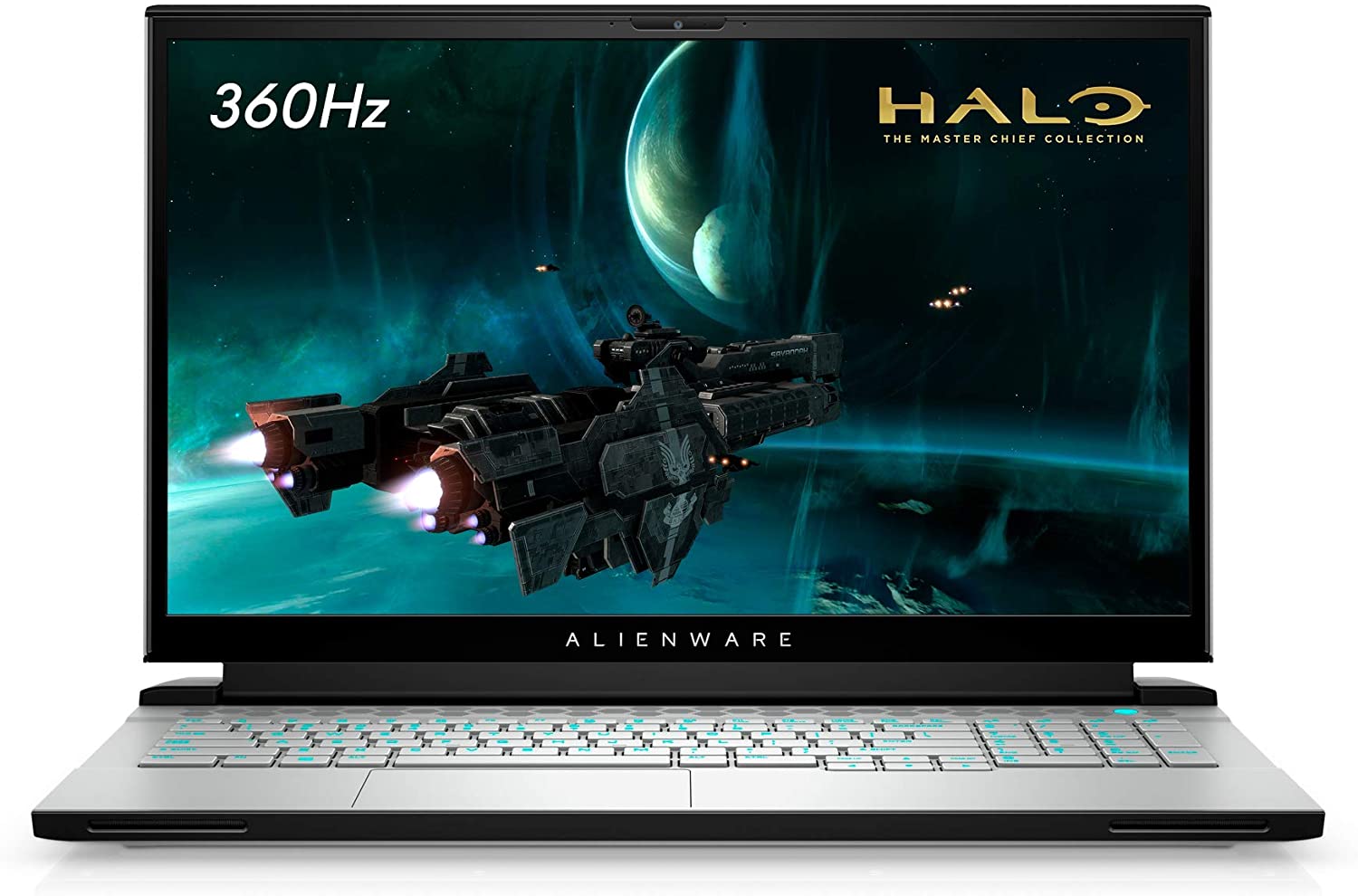 In one word, the Alienware m17 R4 is a complete powerhouse in an incredibly small chassis. Neither less to say, this laptop is for someone who prioritizes power and a higher refresh rate above anything else. With the addition of Nvidia RTX 3060, ray tracing has become possible as well.
Inside this beautiful chassis, you will also find the new and improved Cryo-Tech cooling solution, which prevents the laptop from any thermal throttling. It is also one of the very first gaming laptops that actually offers a 360Hz refresh rate. As a complete package, the Alienware m17 R4 is a killer beast altogether.
Pros:
Unprecedented graphics performance
Superfast 360Hz refresh rate
Very vivid and bright display
Cons:
The battery life is not so good
Buy on: Amazon
5. Alienware Area 51M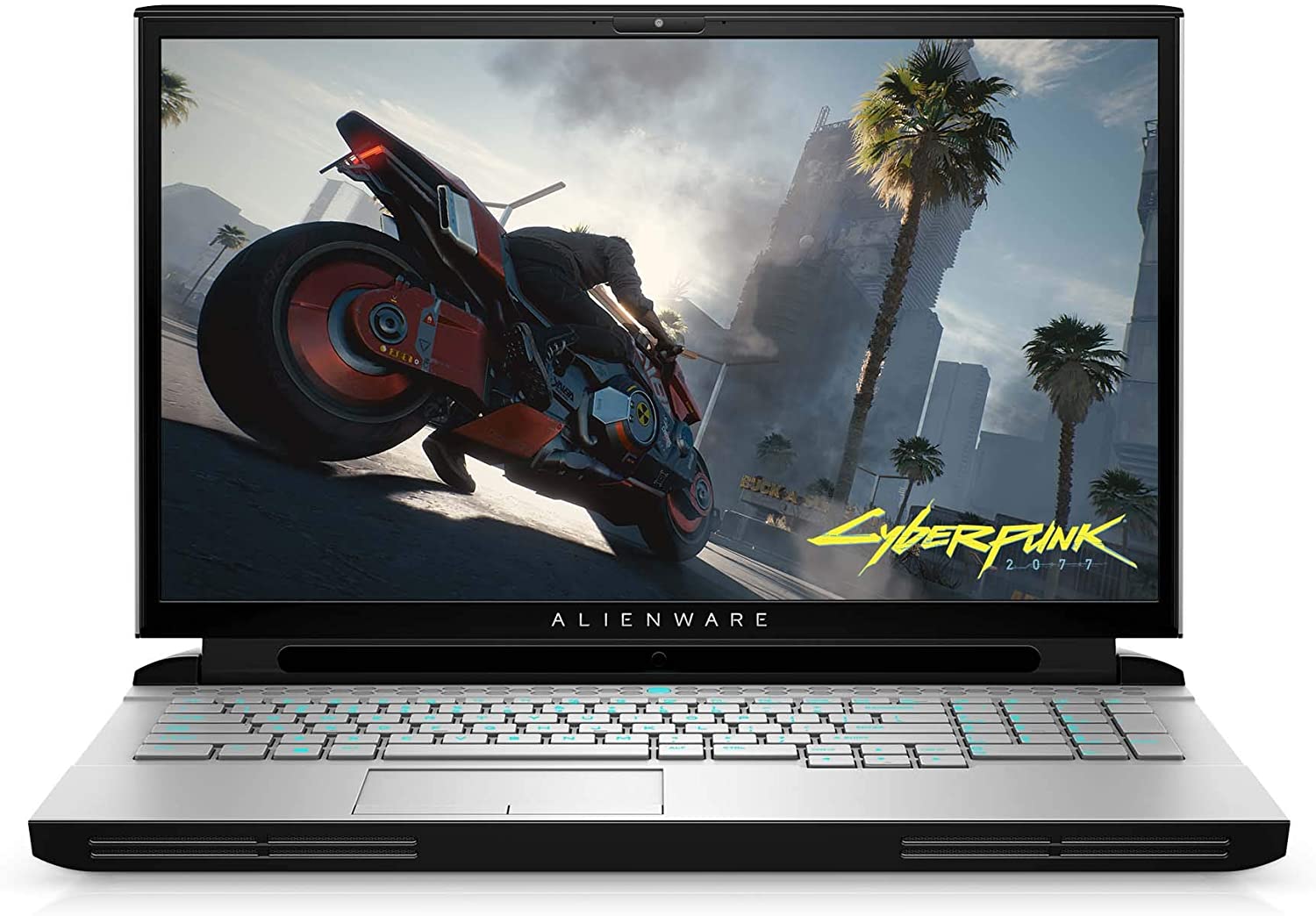 We can hardly say the Area 51M from Alienware a laptop, and more of a portable desktop. This is well suited for everything who is looking forward to that RAW extra power. Weighing over 8.5 pounds, this is a very chunky device altogether. But restricted portability also comes with its own sets of perks.
There's hardly any laptop that can compete with Area 51M. Powered by the Intel i7 and RTX 2070 Super, it can even give some gaming desktops a run for their money. To make the device future-proof, Alienware also offers upgradability further down the line. Overall, this is a purchase you won't regret making.
Pros:
Offers desktop-grade performance
Comes with a very effective cooling system
Offers upgradable CPU and GPU
Cons:
Requires two chunky power adapters
Portability might become a concern
Buy on: Amazon
6. Razer Blade 15 Advanced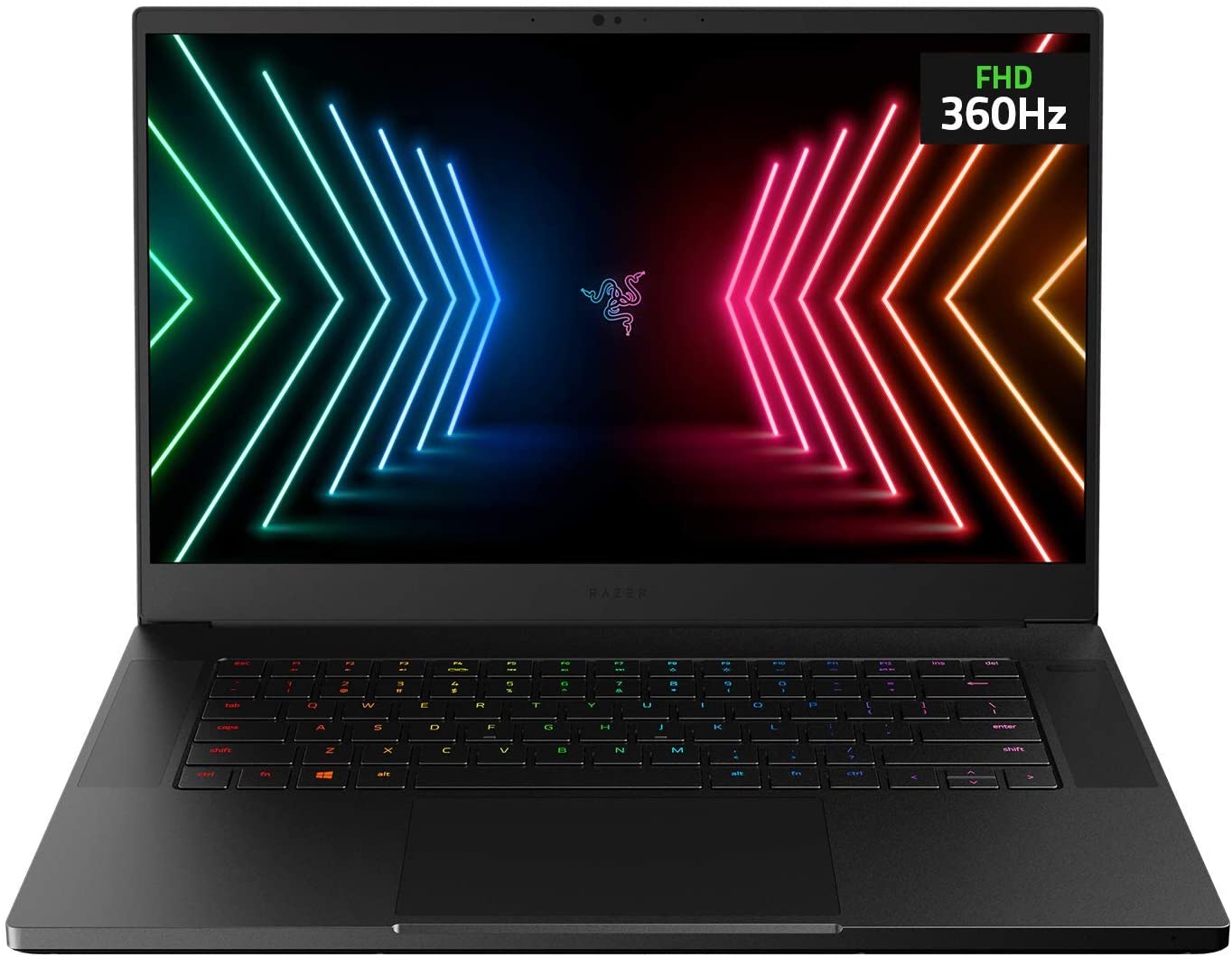 If you are looking forward to a well-rounded gaming laptop, the Razer Blade 15 Advanced won't disappoint you. Further including, this device sits right at the sweet spot between its 17-inch older sibling and the Blade 15 Base. And for the best part, Blade 15 Advanced doesn't come with all the bells and whistles of a gaming laptop.
So, you can always take it for professional use. This is where things start to get interesting as well. Razer offers a plethora of options with the display. While you can opt for a higher refresh rate of up to 360Hz, or go with a 4K panel for creative workflow.
Pros:
A very sleek and lightweight design
Offers unprecedented gaming performance
A wide array of ports
Cons:
The various screen options can get confusing at times
Buy on: Amazon
7. Acer Predator Triton 500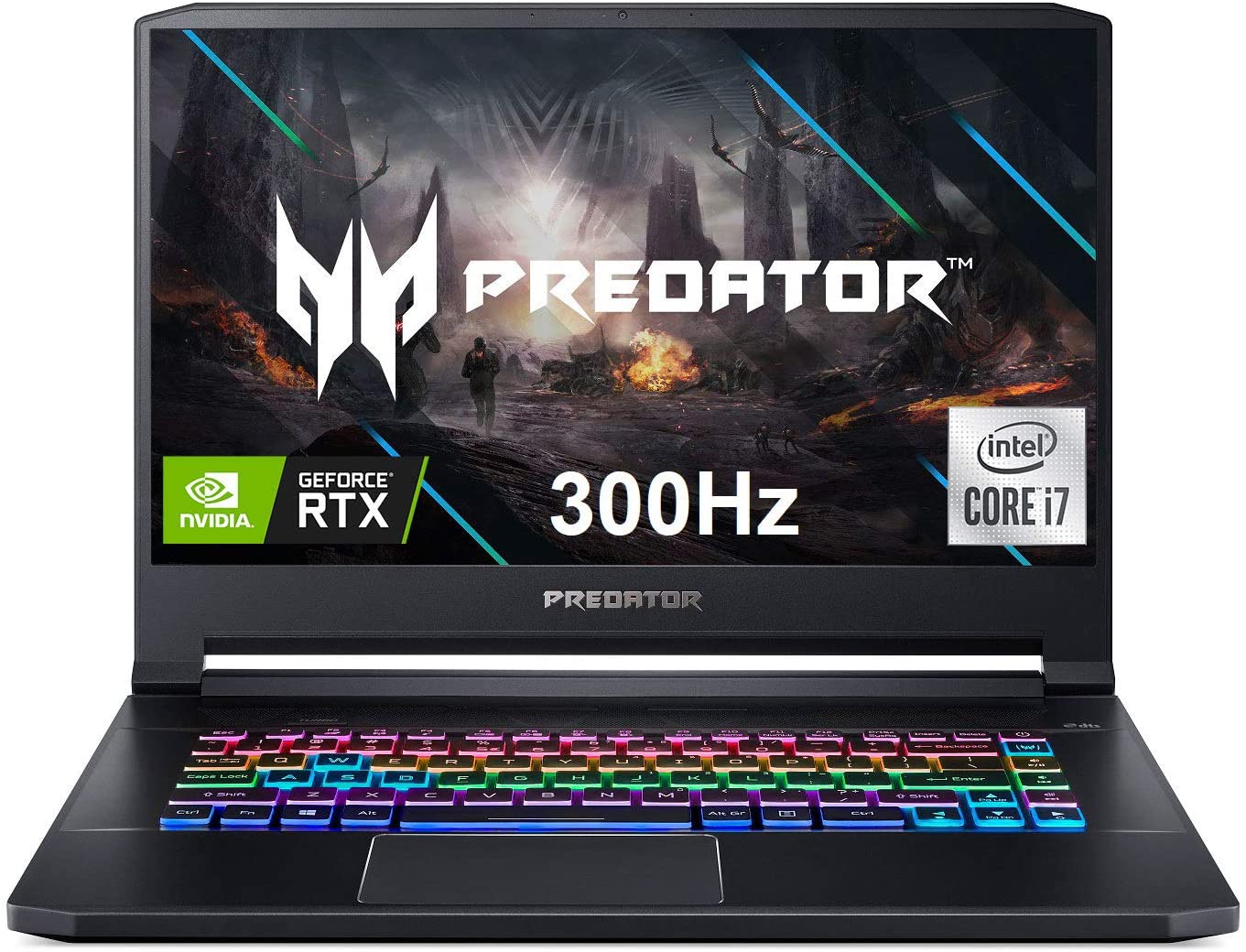 The name Predator hardly needs any introduction, while Acer has been nailing them for several years now. As for the Predator Triton 500, it is one of the premium gaming laptops that offers a great display. The 1080p, 300Hz screen can take on any of the popular titles without any setbacks.
The elegant black design of the laptop also gives it a very premium look. Backed by Intel Core i7 and RTX 2080 Super, it surely takes a hit on the battery life. And this is particularly one aspect of the laptop where it gets beaten.
Pros:
Comes with an excellently good display
A plethora of ports to choose from
Offers great gaming performance
Cons:
Keyboards can get hotter with prolonged usage
A little short on the battery life
Buy on: Amazon
8. MSI GS66 Stealth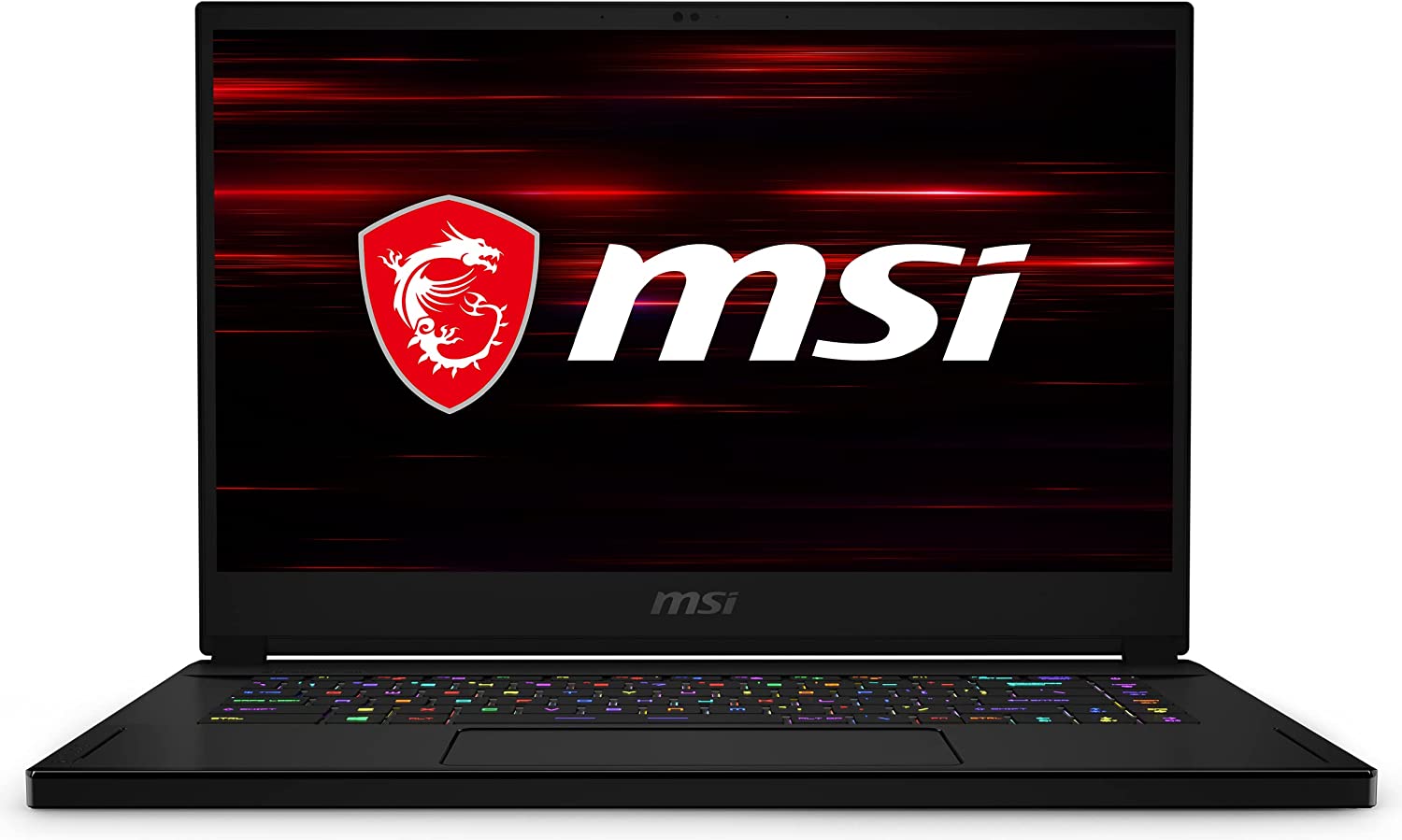 This time around, MSI has done a fantastic job in the overall offering of GS66 Stealth. The gorgeously looking chassis can take your breath away, but make sure you are not mesmerized by its beauty. Underneath, it holds the Nvidia 2070 Max-Q with just 0.7 inches in thickness.
Not to mention, MSI offers a completely customizable keyboard along with a beautifully crafted display. Neither less to say, the GS66 barely managed to keep the battery at just 99.9 watt-hours, which can easily offer you up to 6 hours of battery life. The intel core i7 can easily take up daily workflow as well.
Pros:
One of the most lightweight gaming laptop
Comes with a powerful graphics card
Long-lasting battery life
Cons:
Audio quality could have been better
Not so value for money
Buy on: Amazon
9. Lenovo Legion Y545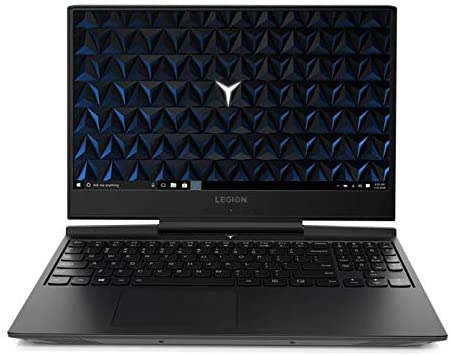 The Legion Y545 is an entry-level offering from Lenovo. But, even with aggressive pricing, the laptop can deliver more than you ask for. The core i7 processor backed by Nvidia 1660 Ti allows you to run everything with ease. In fact, it can even take on some lightweight video editing as well.
The Legion Y545 might not have all the flashier gaming laptop vibes, but it is a great choice under the budget segment. As for the performance, you won't be missing much of it as well.
Pros:
An elegant design even in the budget range
Offers a good gaming experience
Offers a very comfortable keyboard
Cons:
Can run hot at times
Battery life is not that great
Buy on: Amazon
10. Dell G5 15 SE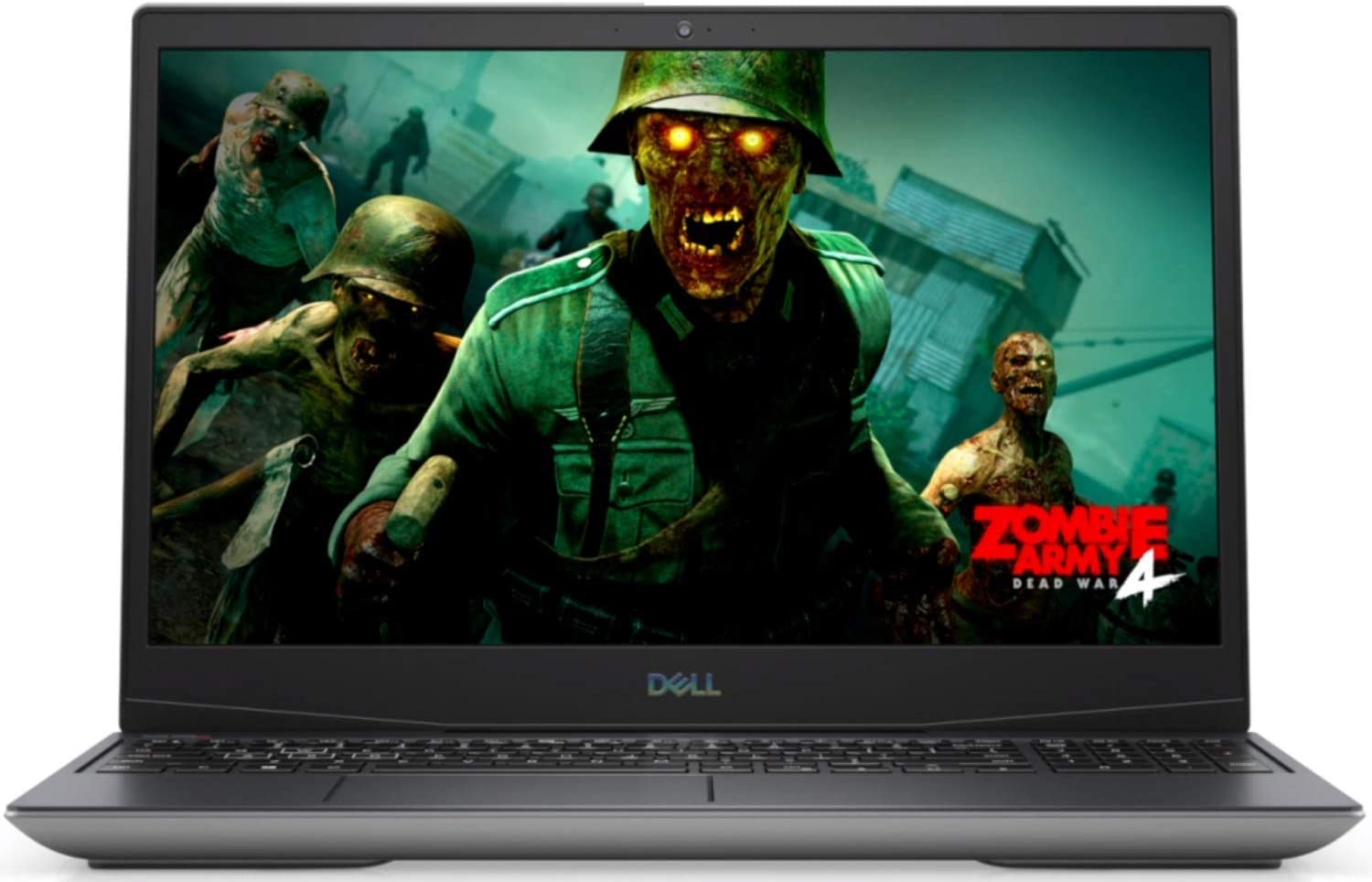 If you are looking for an affordable gaming laptop without making any serious compromises, then the Dell G5 15 SE has got you covered. This goes without saying, under the 1000 USD price tag, it doesn't get any better. Bear in mind, it still comes with a 60HZ refresh rate, but the 4th Gen AMD Ryzen 5 processor surely makes up for it.
Running at 1080p resolution, you can get the most out of the CPU. Bear in mind, Dell has managed to somehow pull off a ton of connectivity options as well. For starters, you would get a Mini DisplayPort and HDMI and Ethernet Jack, which is only reserved for the premium price segment.
Pros:
Overall offers a great performance
Good battery life on a gaming laptop
Dell's propietray gaming software
Cons:
The display could have been better
Buy on: Amazon
Recommended: 5 Best 4K Laptops You Can Buy
The Bottom Line
So, that was our curated list of the best gaming laptops you can get your hands on in 2022. Bear in mind, with every new iteration, further refinements are bound to happen. But, these are some of the best laptops with compelling specifications. So, let us know in the comment section below: Which gaming laptop you are rocking?