Looking for the best laptop for college students? In the past few years, the laptop culture has been gaining popularity drastically. In fact, in the era where everything is going mobile, now is the best time ever to invest in a quality laptop. Even in the post-pandemic world, education is still being conducted via online medium. Students are continuing their education from home. 
Keeping all the basic requirements, budget and compactness in the mind, we have curated the article with the best laptop for college students. All of the laptops mentioned within the article comes with a latest gen powerful processors and a compact build that is going to last for years to come. Without further ado, let's jump into the article. 
You will also like our articles on the best mini laptops and best gaming laptops. Do have a look.
Factors to Consider While Choosing a Laptop for College
While laptops have become a must-have for every student in college, unlike any inexpensive school supplies, laptops are long-term investments. So, here have outlined some of the most important factors to choose from while getting a laptop:
1. Size and Weight
Being a college student, your first and foremost priority should be utmost portability. Since the majority of the time, you will be performing basic tasks such as searching web pages or working on Word, most of the laptops will do just fine, as long as they are lightweight and portable.
2. Battery Life
College students should always go with a laptop that offers a battery life that can last for 10 to 14 hours. Getting a moderate-spec laptop can provide you with better battery life as compared to high-performing ones. So, as long as your laptop can get you through the classes, you are good to go.
3. Display and Resolution
As a student, if you are more inclined towards only using your laptop for web browsing or word processing, you might not need a larger display altogether. But, if you want to use your device for content consumption, consider a high-resolution 1080p display.
4. Processor
Since a processor is the brain of your laptop, we would advise you not to go with entry-level processors. Instead, you can pick any mid-level processor such as Intel Core i3/i5 or AMD Ryzen 3/5. For students using more demanding applications, a higher-level processor such as Core i7 or AMD Ryzen 7 may be more beneficial.
5. RAM and Storage
For the most part, you can get past using any laptop with 8GB of RAM. But, always make room for upgrading your RAM further down the line. As far as storage is concerned, an SSD is always going to perform better than any regular HDD.
The Best Laptop for College Students
1. Apple M1 MacBook Air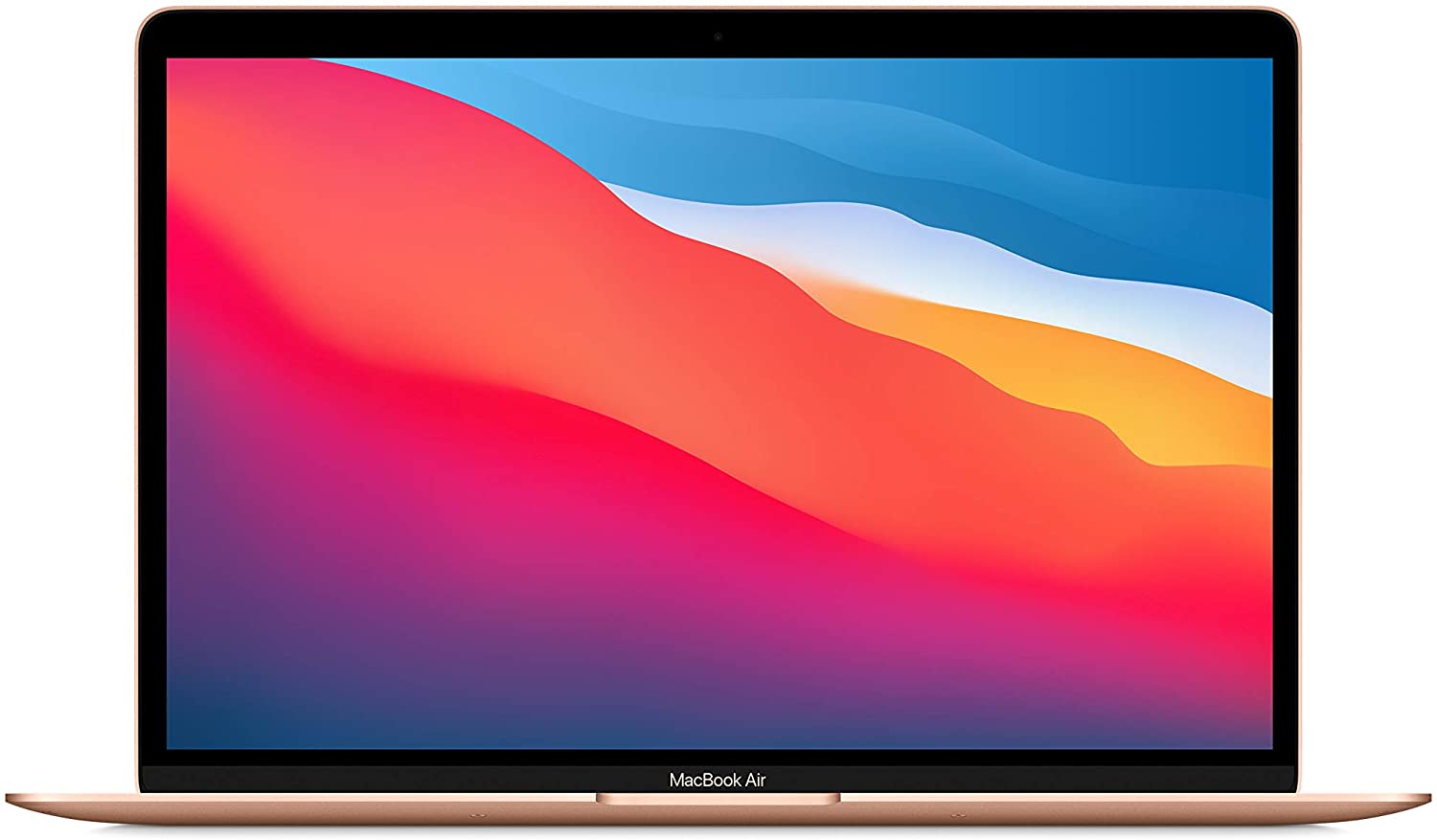 Apple MacBook Air with M1 Chip tops the list as one of the best laptop for college students. This laptop from Apple has a sleek and seamless design, weighing less than 3 pounds. All these makes Macbook Air M1 one of the most compact laptops available out there. You can stream your favorite series, movies, and work all day without worrying about the lagging thanks to its newly integrated M1 chip. 
If you are running with a constrained budget, but still want to get your hands on the Apple ecosystem, the new M1 MacBook Air would be the right choice for you. Offering a one-year on-site warranty, you can rest assured with the laptop. With narrowed-down bezels and a fingerprint reader, the Apple MacBook Air with M1 Chip gives off a completely premium and modern look.
Pros:
Great battery life.

Built around 5 nm architecture.

The arm processor makes it power efficient.
Cons:
Passive cooling might be subjected to thermal throttling.
Buy on: Amazon
2. HP ENVY 13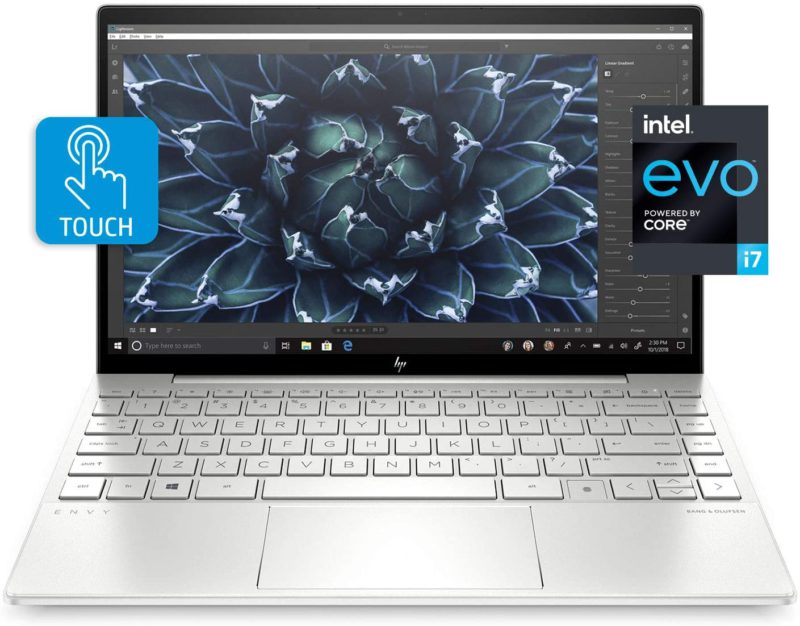 This laptop can easily handle all your daily tasks with ease thanks to its 11th generation Intel Core i5 processor. If you're looking for a portable machine with fine built and excellent battery life, then this would be the right one. It has a satisfying sturdy aluminum design.
HP ENVY 13 weighs 1.3 kg only so you won't have a hard time carrying it around. Undoubtedly, it's a great laptop but there one issue. Instead of a glass touchpad, it has a plastic touchpad. This laptop retails for a very competitive budget. It's a good buy for students. Additionally, the brand offers a one-year warranty on the product.
Pros:
Long battery life.

One-year warranty on the product.

Intuitive design.
Cons:
Comes with a plastic touchpad.
Buy on: Amazon
3. Dell XPS 13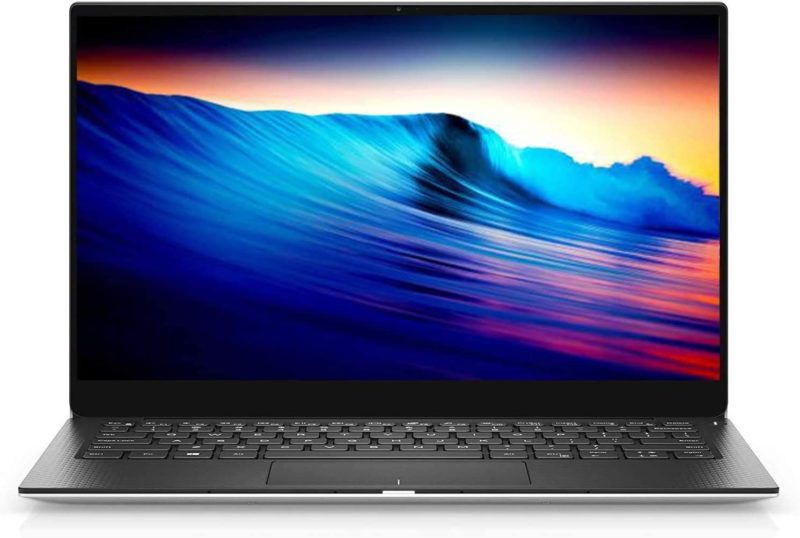 The Dell XPS 13 is another best laptop for college students. It comes with a compact design and advanced features. This laptop is Power by an Intel 11th Generation i7 processor which ensures high performance of the device. You can easily charge this laptop within an hour. Moreover, if you're away from the power outlet then you don't need to worry as it would give you an average battery life of 11 to 12 hours with moderate usage. 
The company offers a one-year on-site warranty on the product so you can easily get it fixed. We can say that Dell XPS 13 is one of the best premium laptops you would find in the market. Though the laptop falls on the expensive side, looking at the design and functionality, it's worth every penny.
Pros:
Sleek and seamless design.

Solid performance.

Long battery life.
Cons:
The price of the laptop is higher when compared to its rivals.
Buy on: Amazon
4. HP Envy x360 (2020)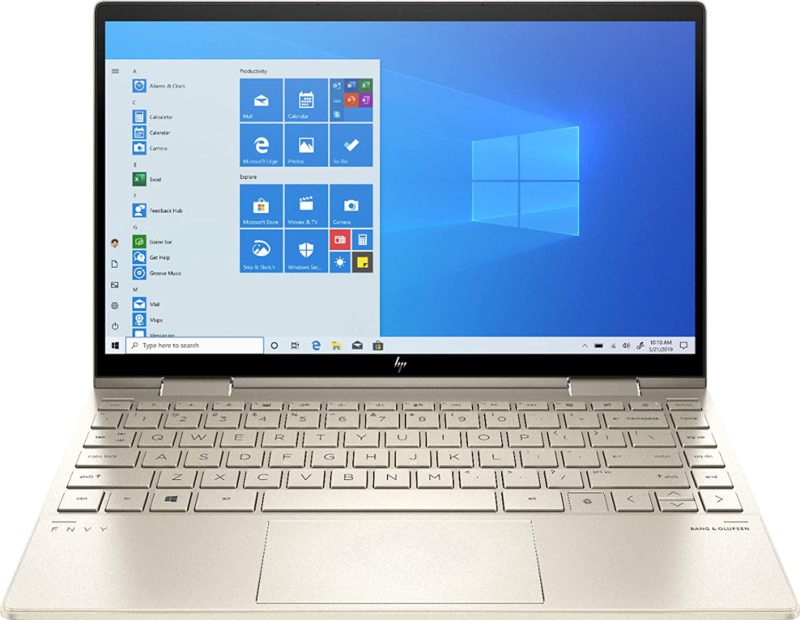 HP Envy x360 is powered by an 11th Gan Core i7 processor along with 8GB of RAM, featuring a 13.3 inches display. Even you're away from the power outlet you can continue doing your work thanks to its excellent battery backup. And did we forget to tell you? The thin micro-edge bezel design elevates its beauty to many folds. You can easily do your regular tasks with its reliable performance and an expansive display.
We can rightfully say that HP Envy x360 has the perfect balance between performance, price, and portability. Students prefer this laptop over others because it does a little bit of everything. The company gives an assured one-year warranty. If you're looking for a premium design laptop without spending a tidy sum then we encourage you to buy this.
Pros:
Unbelievably lightweight.

Compact and sleek design.

Reasonable price.
Cons:
There's no anti-glare screen.
Buy on: Amazon
5. HP Spectre x360
The HP Spectre X360 is by far one of the most versatile laptops with a 2-in-1 form factor that you can find for college students. Under the hood, it is powered by an Intel i7-1165G7 processor, with 16GB of RAM and 512GB SSD. Not to mention, the 3:2 aspect ratio is just the cherry on top.
While the specs are definitely worth considering, the Spectre X360 also adds a ton of functionality. For starters, you get an incredibly comfortable touchpad. There is also a fingerprint sensor for added security and a Quad Speakers setup from Bang&Olufsen.
Pros:
Offers unprecedented battery life
Comes with a great OLED touchscreen display
Very sleek and stylish
Cons:
Buy on Amazon
6. Lenovo IdeaPad Duet 5 Chromebook
The Lenovo IdeaPad Duel 5 is one of the first Chromebooks that comes with an OLED display. There is also a detachable keyboard which makes the Chromebook extremely versatile. As a Chromebook, you are definitely restricted to a lot of applications, but surely adds a lot of versatility.
For starters, you get a phenomenal battery life of 15 hours, which can easily make up for all the shortcomings. Overall, in affordable packaging, it's one of the good laptops for college.
Pros:
Offers a larger keyboard
Great battery life
Very gorgeous display
Cons:
Doesn't come pre-included with a kickstand
Buy on Amazon
7. Lenovo Legion Y545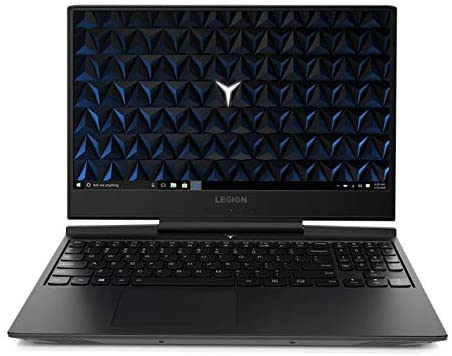 Colleges are never complete without some gaming, and that is exactly where the Lenovo Legion Y545 comes in. This 15.6-inches laptop has all the power you can possibly think of. Backed by Intel i7 9th gen processor and 16 GB of RAM, 256GB PCIe SSD and 6GB GTX 1660 Ti graphics, the Laptop is an absolute beast.
There are some downsides to this laptop like the battery backup could have been better. Then again, you can't complain much about a gaming laptop that draws such power. On the bright side, this is a laptop that can easily last you for your entire college career. Furthermore, you can do some photo and video editing and explore your creative side as well.
Pros:
Well-built.

Reasonable price.

Supports two internal storage drives.
Cons:
Thermal throttling under heavy load.
Buy on: Amazon
8. Acer Swift 5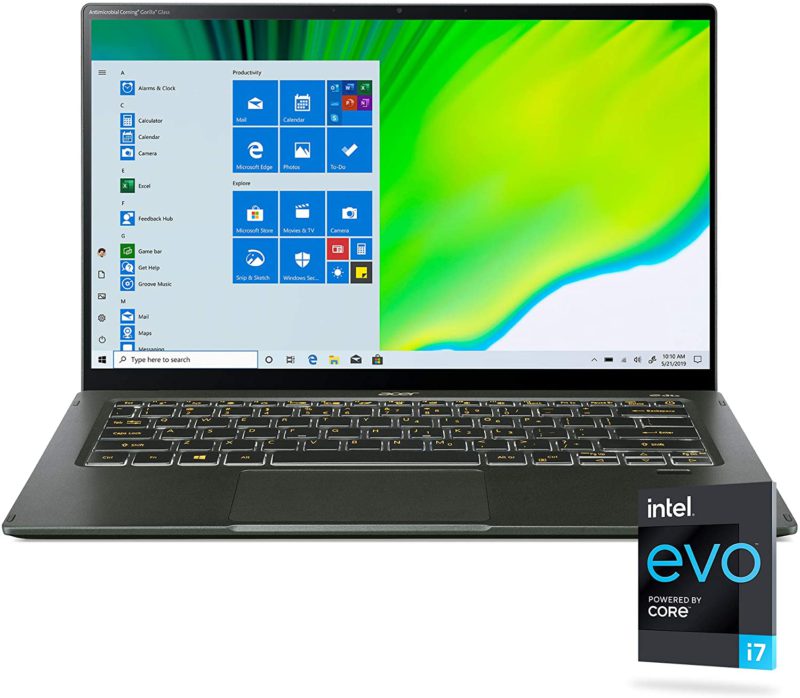 Acer Swift 5 is another great laptop with solid performance and stellar battery life. You can easily carry it around thanks to its lightweight design. Get this stylish laptop at a reasonable price for just over 1200 bucks. If portability is your priority, then consider buying this laptop.
Under the hood, it comes with a 14-inch full-touch display, backed by an Intel Core i7-1260P processor. The 16GB memory and 1TB NVMe SSD make it work flawlessly for day-to-day usage. Aesthetically, the laptop looks stunning. Last but not least, you get Wi-Fi 6E, which can future-proof your device for years to come.
Pros:
Steller battery life
Great performance
Utmost versatility
Cons:
The screen could have been better
Buy on Amazon
Also Read our articles on the best laptops under $500.
Wrapping Up
As a student, you need to consider a lot of factors before any purchase. Choose the laptop which has great performance, excellent battery life, and suits your budget. This was our curated article on the best laptops for students. If you are interested in buying a laptop with magnificent display, read about the best 4k laptops you can buy. Hope you like the article. Let us know in the comment section below, which one you are most excited to try?