In the past few years, the laptop culture has been gaining popularity drastically. In fact, in the era where everything is going mobile, now is the best time ever to invest in a quality laptop. Even in the post-pandemic world, education is still being conducted via online medium. Students are continuing their education from home.
Keeping all the basic requirements in mind, we have curated the article with the best laptop for college students. All the laptops mentioned within the article come with the latest gen processors and a compact build that is going to last for years to come. Without further ado, let's jump into the article.
You can also read our article on the best mini laptops if you are interested.
Best Laptops for College Students
1. Apple M1 MacBook Air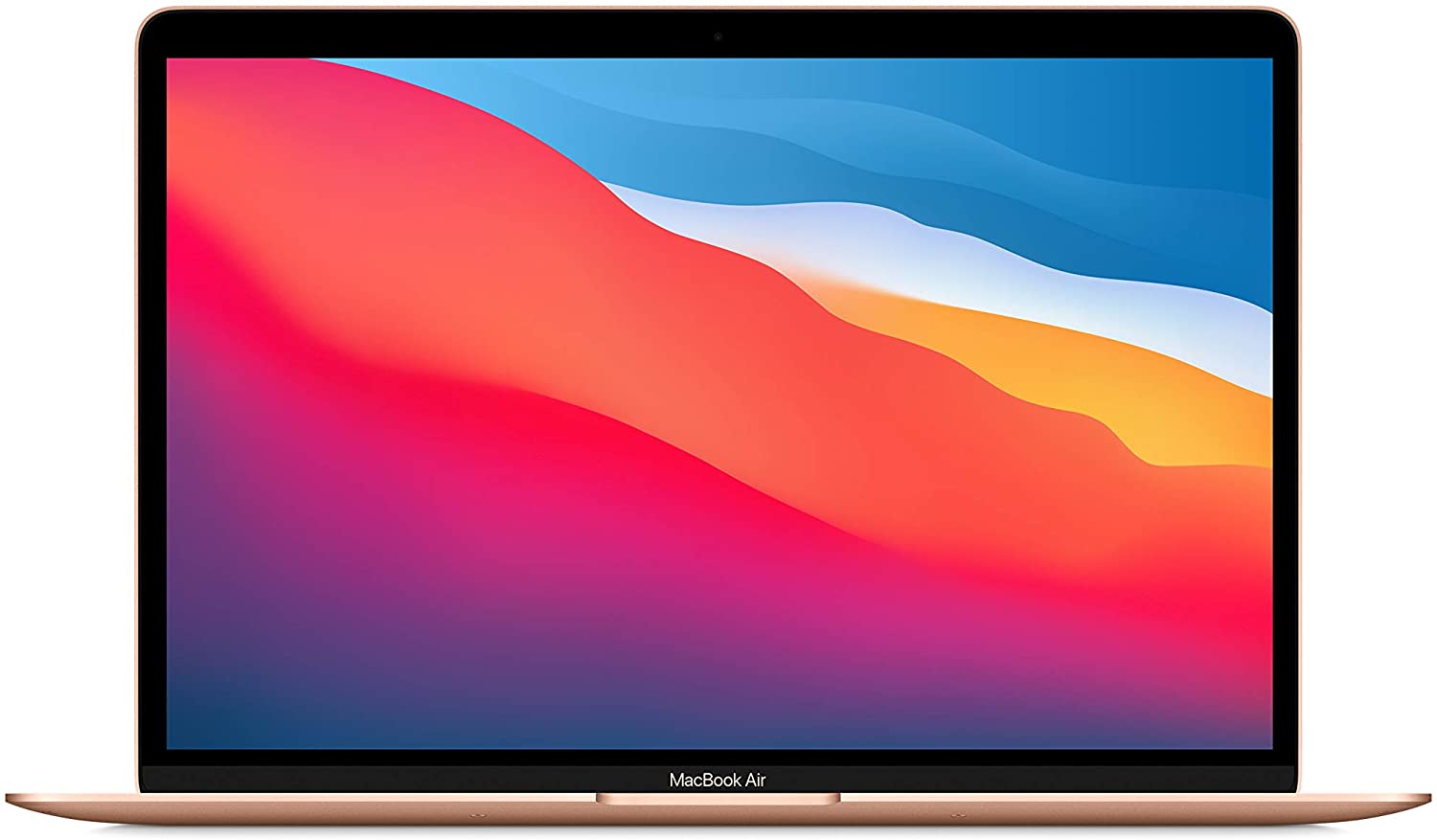 The Apple MacBook Air with M1 Chip tops the list as one of the best and most compact laptops. This laptop from Apple has a sleek and seamless design, weighing less than 3 pounds. You can stream your favorite series, movies, and work all day without worrying about the lagging thanks to its newly integrated M1 chip.
If you are running with a constrained budget, but still want to get your hands on the Apple ecosystem, the new M1 MacBook Air would be the right choice for you. Offering a one-year on-site warranty, you can rest assured with the laptop. With narrowed-down bezels and a fingerprint reader, the Apple MacBook Air with M1 Chip gives off a completely premium and modern look.
Pros:
Great battery life.

Built around 5 nm architecture.

The arm processor makes it power efficient.
Cons:
Passive cooling might be subjected to thermal throttling.
Buy on: Amazon
2. HP ENVY 13 (2021)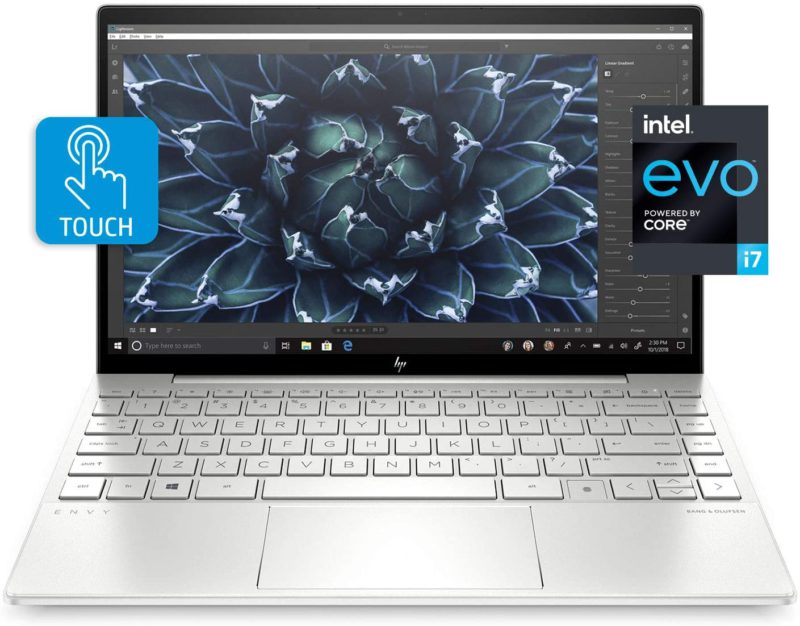 This laptop can easily handle all your daily tasks with ease thanks to its 11th generation Intel Core i5 processor. If you're looking for a portable machine with fine built and excellent battery life, then this would be the right one. It has a satisfying sturdy aluminum design.
HP ENVY 13 weighs 1.3 kg only so you won't have a hard time carrying it around. Undoubtedly, it's a great laptop but there one issue. Instead of a glass touchpad, it has a plastic touchpad. This laptop retails for a very competitive budget. It's a good buy for students. Additionally, the brand offers a one-year warranty on the product.
Pros:
Long battery life.

One-year warranty on the product.

Intuitive design.
Cons:
Comes with a plastic touchpad.
Buy on: Amazon
3. Dell XPS 13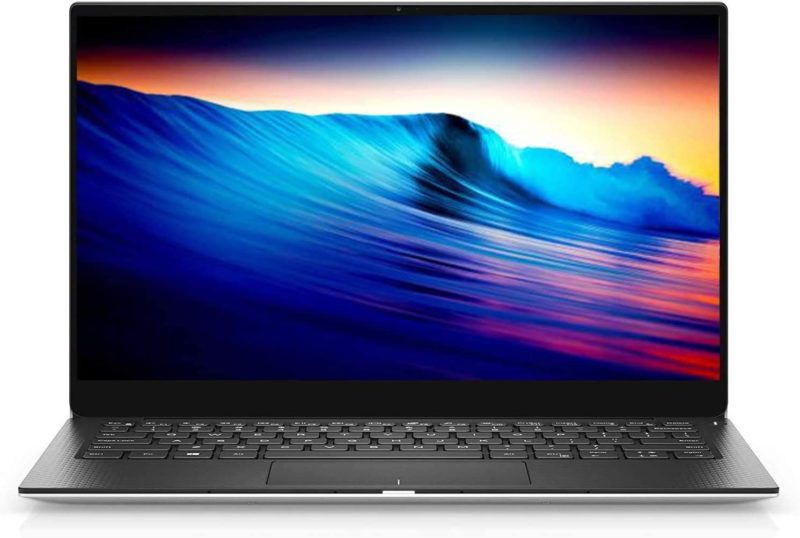 The Dell XPS 13 comes with a compact design and advanced features. This laptop is Power by an Intel 11th Generation i7 processor which ensures high performance of the device. You can easily charge this laptop within an hour. Moreover, if you're away from the power outlet then you don't need to worry as it would give you an average battery life of 11 to 12 hours with moderate usage.
The company offers a one-year on-site warranty on the product so you can easily get it fixed. We can say that Dell XPS 13 is one of the best premium laptops you would find in the market. Though the laptop falls on the expensive side, looking at the design and functionality, it's worth every penny.
Pros:
Sleek and seamless design.

Solid performance.

Long battery life.
Cons:
The price of the laptop is higher when compared to its rivals.

Buy on: Amazon
4. HP Envy x360 (2020)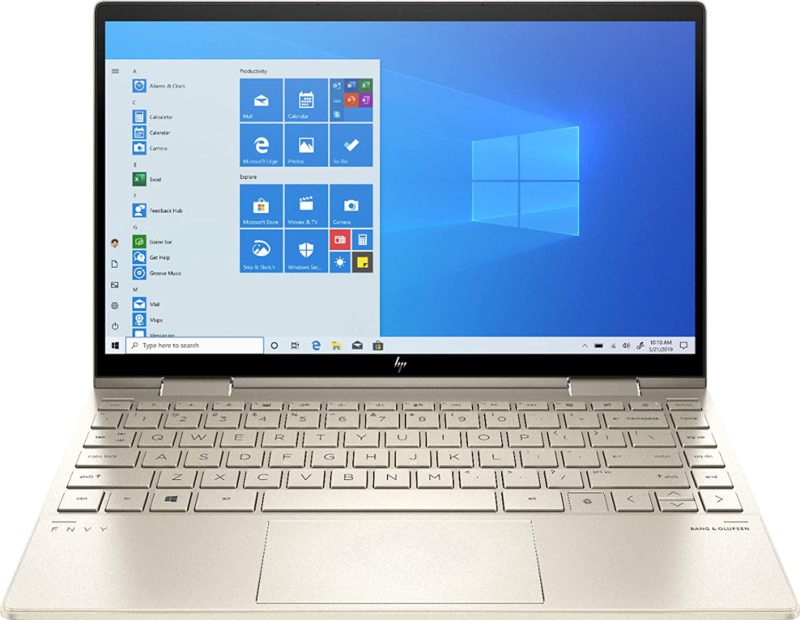 HP Envy x360 is powered by an 11th Gan Core i7 processor along with 8GB of RAM, featuring a 13.3 inches display. Even you're away from the power outlet you can continue doing your work thanks to its excellent battery backup. And did we forget to tell you? The thin micro-edge bezel design elevates its beauty to many folds. You can easily do your regular tasks with its reliable performance and an expansive display.
We can rightfully say that HP Envy x360 has the perfect balance between performance, price, and portability. Students prefer this laptop over others because it does a little bit of everything. The company gives an assured one-year warranty. If you're looking for a premium design laptop without spending a tidy sum then we encourage you to buy this.
Pros:
Unbelievably lightweight.

Compact and sleek design.

Reasonable price.
Cons:
There's no anti-glare screen.
Buy on: Amazon
5. HP Spectre x360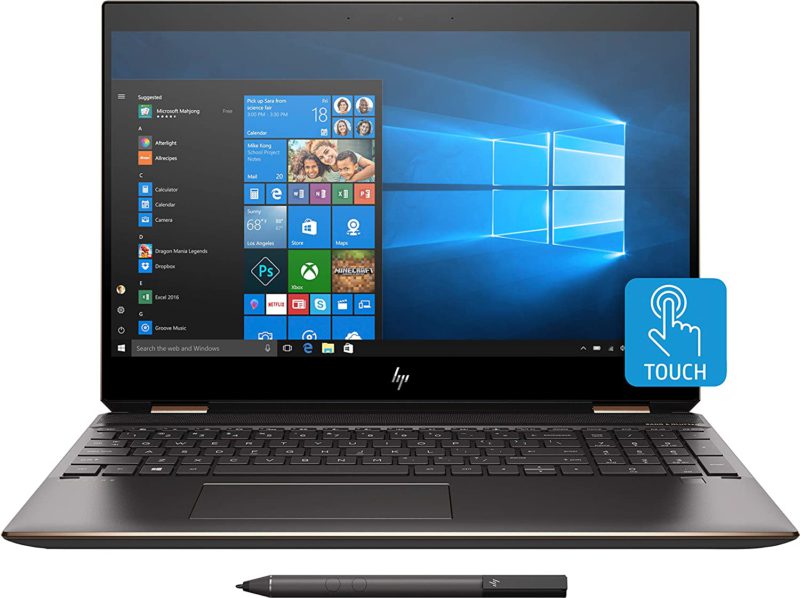 HP Spectre x360 14 is yet another 2 in 1 laptop available in the budget segment, best suited for college students. What makes the laptop unique from all its predecessors has added some really useful features to it namely, a 3:2 aspect ratio display, backed by an 11th Gen core i7 processor.
The touchpad is incredibly comfortable. Furthermore, it has a good number of ports along with great security options. In the box, you'll get a smartpen and a leather sleeve as well. The laptop is stunning. Overall, HP Spectre x360 14 is great with a few flaws.
Pros:
Excellent battery life.

Sleek and stylish.

Dazzling OLED touch screen.

Comes with 16 GB of Optane memory as well.
Cons:
The laptop is a little pricey.
Buy on: Amazon
6. Google Pixelbook Go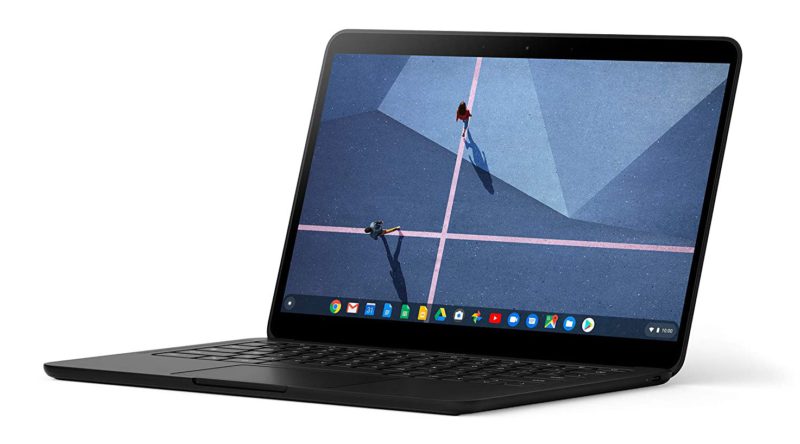 Google Pixelbook Go is a great laptop for college that retails for a competitive budget of just $649. By far, this is the most budget-friendly laptop amongst all. For its price, it offers a good design and solid performance. But for a Chromebook, it's expensive.
The only issue with the Chromebook is its display options don't support digital stylus input. Other than that, Google Pixelbook Go has advanced features which you won't find in other laptops including, the 1080p webcam, long battery life, and many more. If you want a durable product with solid performance then consider buying Google Pixelbook.
Pros:
Slim lightweight design.

Long battery life.

Fast performance.
Cons:
It runs Chrome OS out of the box with which some people might be unfamiliar.
Buy on: Amazon
7. Lenovo Legion Y545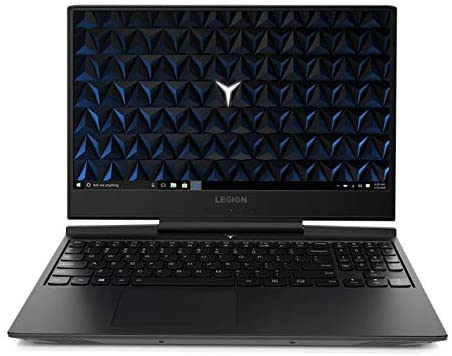 Colleges are never complete without some gaming, and that is exactly where the Lenovo Legion Y545 comes in. This 15.6-inches laptop has all the power you can possibly think of. Backed by Intel i7 9th gen processor and 16 GB of RAM, 256GB PCIe SSD and 6GB GTX 1660 Ti graphics, the Laptop is an absolute beast.
There are some downsides to this laptop like the battery backup could have been better. Then again, you can't complain much about a gaming laptop that draws such power. On the bright side, this is a laptop that can easily last you for your entire college career. Furthermore, you can do some photo and video editing and explore your creative side as well.
Pros:
Well-built.

Reasonable price.

Supports two internal storage drives.
Cons:
Thermal throttling under heavy load.
Buy on: Amazon
8. Acer Swift 5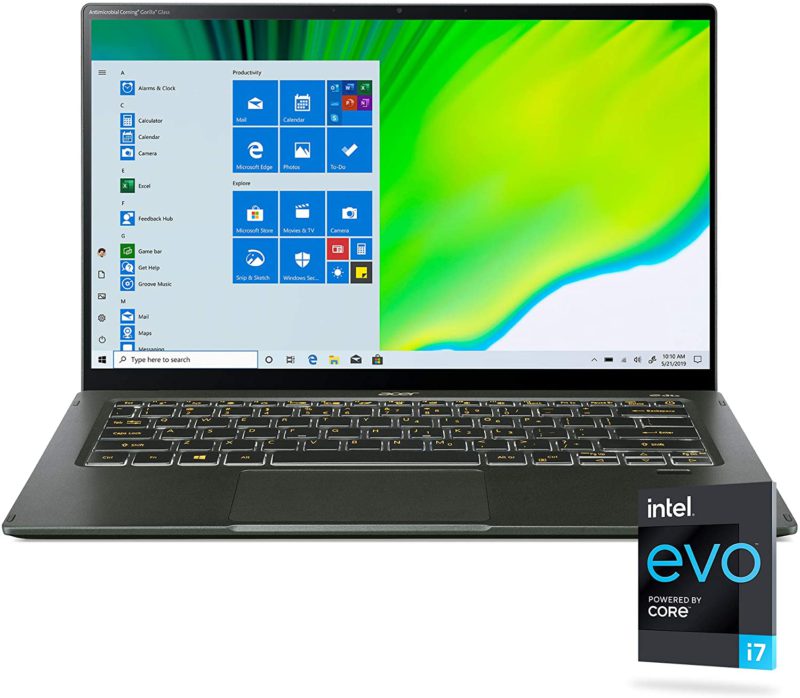 Acer Swift 5 is another great laptop with solid performance and stellar battery life. You can easily carry it around thanks to its lightweight design. Get this stylish laptop at a reasonable price with just over 1200 bucks. If portability is your priority, then consider buying this laptop.
Under the hood, it comes with a 14-inch full-touch display, backed by an Intel Core i7 11th gen processor. The 16 GB memory and 256 GB NVMe SSD make it work flawlessly for day-to-day usage. Aesthetically, the laptop looks stunning. There are two color options available: safari gold and mist green. The laptop offers a good number of ports. Opt for this laptop, if you want an ultrabook for on-the-go work.
Pros:
Incredible battery life.

Great performance.

Stellar battery life.
Cons:
Buy on: Amazon
Also Read: 3 Best Laptops Under $500
Wrapping Up
As a student, you need to consider a lot of factors before any purchase. Choose the laptop which has great performance, excellent battery life, and suits your budget. This was our curated article on the best laptops for students. If you are interested, read about the best 4k laptops you can buy. Hope you like the article. Let us know in the comment section below, which one you are most excited to try?