Laptops are the perfect example of portability while offering added versatilities over PC. With the advent of technology, laptops are now available in various shapes and sizes. In fact, you can see your hands-on small laptops from 10 inches to large screen sizes of up to 17 inches.
For this article, we have picked some of the best mini laptops you can find out there in the market. Now, whether you are a student or a working professional, these laptops are just the right fit for you. Packed up with impressive hardware and long-lasting battery life, it can easily help you get work done.
RELATED:
How to Find the Perfect Mini Laptop?
If you are out there in the market looking for a new laptop, simply going through the specifications can be overwhelming at times. Also, you shouldn't forget about the laptop financing. If your budget is tight, consider cheaper options and try to choose the model that will fit your tech needs and preferences.
Whether you want a laptop for a 4th grader, or someone who is going to join college soon, it is very important to pick the right sets of features. So, here are a few pointers on what constitutes a good mini laptop.
1. Processor
This is a no-brainer, the newer processor (CPU) you choose, the better performance you are going to get out of your laptop. But, given the competitive pricing of mini laptops, our recommendation would be to go with the Intel Core Series or AMD Ryzen, instead of the entry-level Celeron. After all, you are also going to use the laptop for more than just casual web browsing, and working on Word documents.
2. Battery Life
One of the biggest trades you need to make going with a smaller size is the significantly reduced battery life. So, try to pick a laptop that can help you get past the day on a single charge. In fact, if battery life is your primary concern, you can always go with the 2020 MacBook Air which has an exceptional battery life.
3. Storage
While getting a mini laptop, try to look for the storage would be getting into. While the majority of entry-level laptops come with HDD, it can hinder your system performance to a great extent. Try picking a laptop that comes built-in with eMMC or SSD storage solution.
This is not only going to improve performance but also less prone to data loss altogether. Similarly, make sure you have adequate RAM to run multiple applications that the same time. While 8GB RAM is ideal for the most part, we would suggest you upgrade it to 16GB over time.
4. Display
Mini laptops as the name suggests are supposed to come with smaller screen sizes. But, still, try to look for a laptop that comes with a sharper screen with Full HD resolution. This is going to make your entire viewing experience a lot better. Not to mention, the higher the screen resolution, the punchier the colors are going to appear.
5. Connectivity
Last, but not least, go with a laptop with futureproofing in mind. This includes Wi-Fi 6 and Bluetooth 5.0 wireless connectivity. These are some of the vital features which can make your device last longer than anticipated in the coming years.
1. Microsoft Surface Go 3
The third iteration of the Surface Go lineup, the Microsoft Surface Go 3 is by far one of the best mini laptops you can find out there in the market. It offers a 1280p resolution within its 10.5-inch screen. With the base variation, you can get the Intel Pentium Gold and it goes up to Intel Core i3. With the tablet-like overlook, it is by far one of the most compact designs for a mini laptop.
Buy on: Amazon
2. Samsung Chromebook Plus V2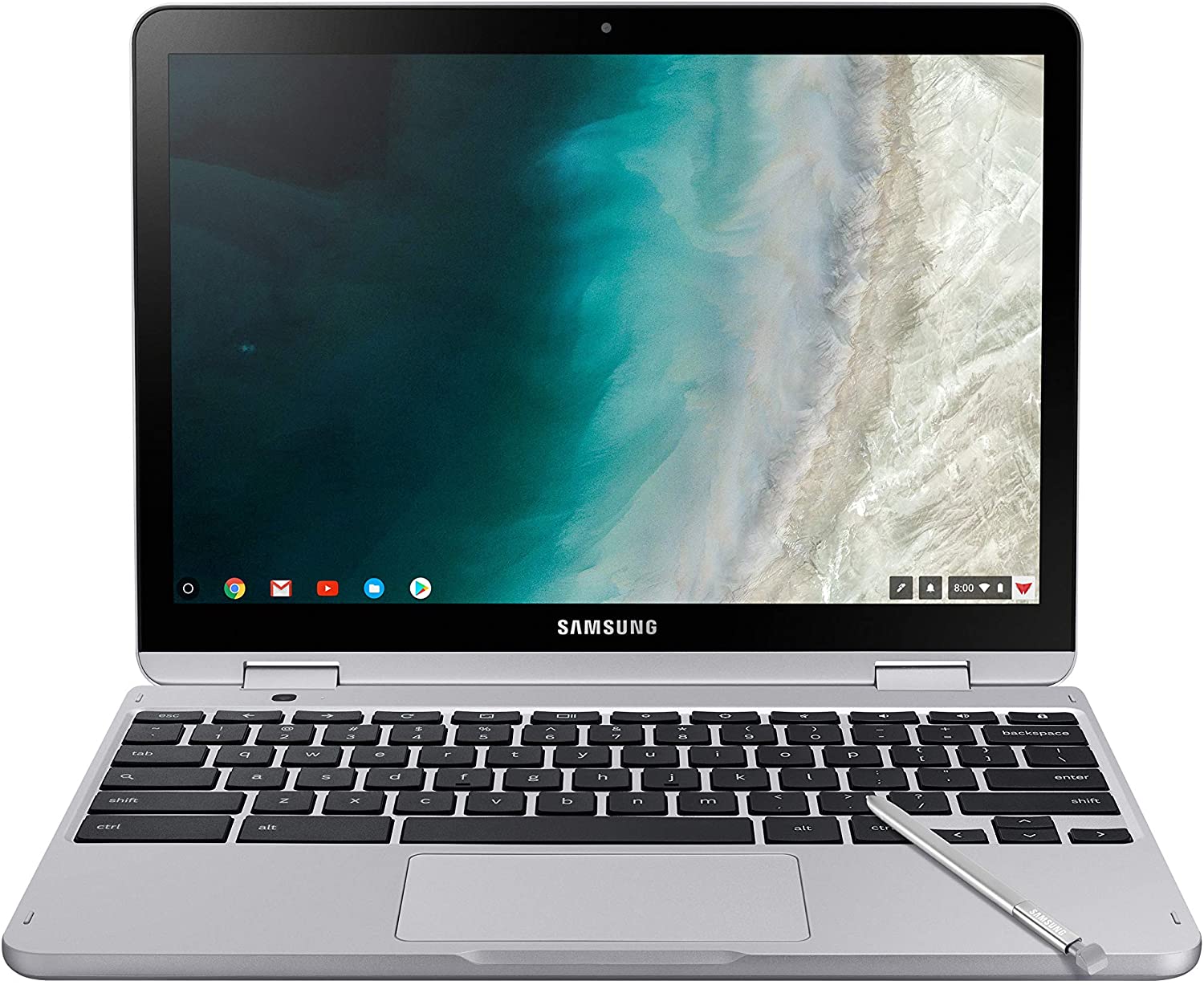 Not just being one of the best small laptops, but the Samsung Chromebook Plus V2 is also one of the most popular Chromebooks out there. With an affordable price range and compelling specifications, you can't get a better deal than this. Packed with the Intel Core M3 processor, the Chromebook Plus V2 rocks a 12.2-inch FHD display. It also comes with a stylus, which is just a cherry on top. With the support of Chrome OS, you can always run your favorite android apps.
Buy on: Amazon
3. 2020 Apple MacBook Air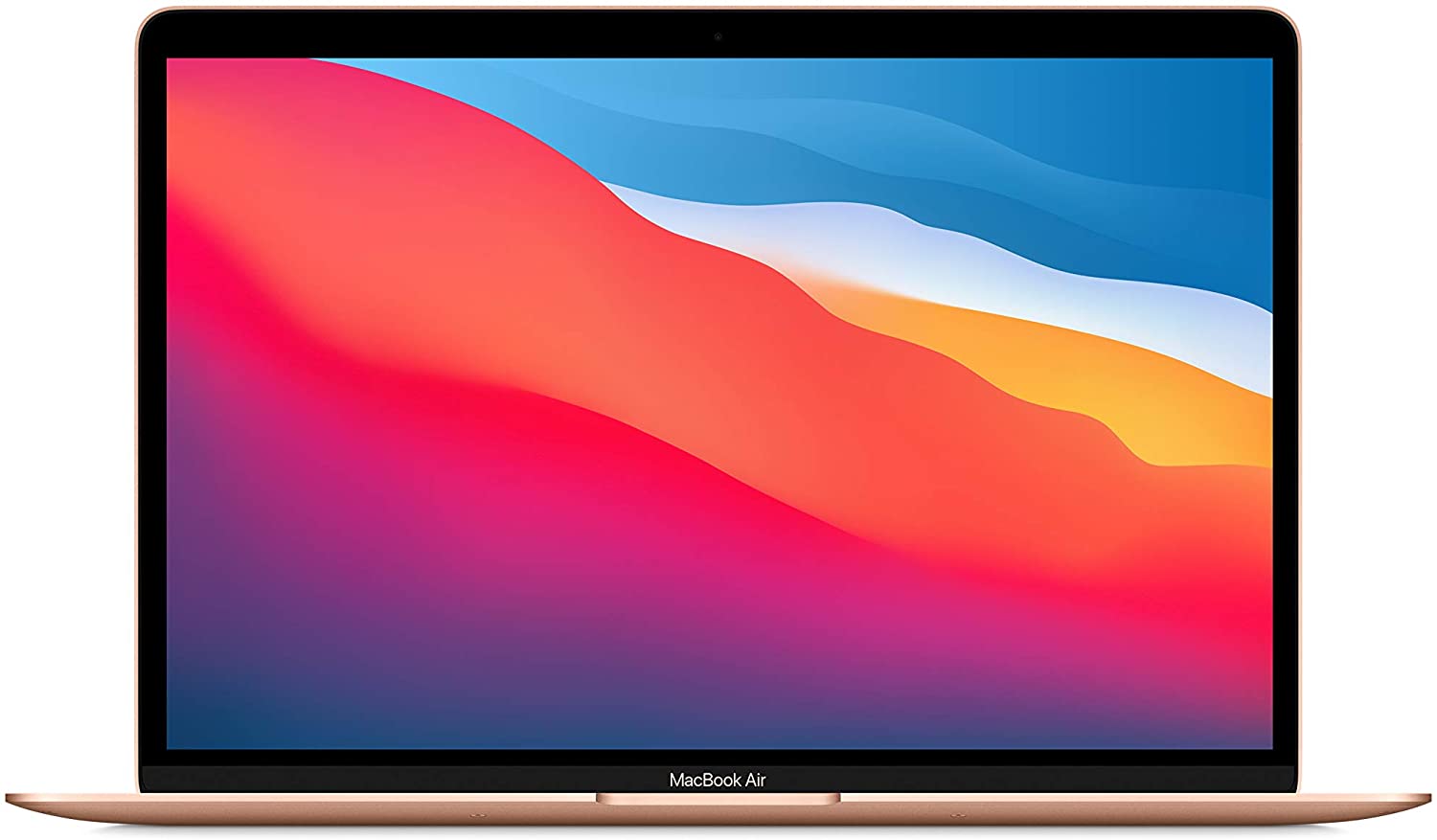 The 2020 Apple MacBook Air is one of the most feature-rich laptops within this segment. If you want utmost portability without giving up on performance, this is just the right small laptop for you. Their latest version comes with Apple's own M1 chip with an improved design and hardware. This, 13-inch laptop comes with a beautiful Retina display and better keyword. Made out of recycled aluminum, the MacBook air is extremely lightweight and best suited for everyone who frequently travels.
Buy on: Amazon
4. Lenovo Chromebook Duet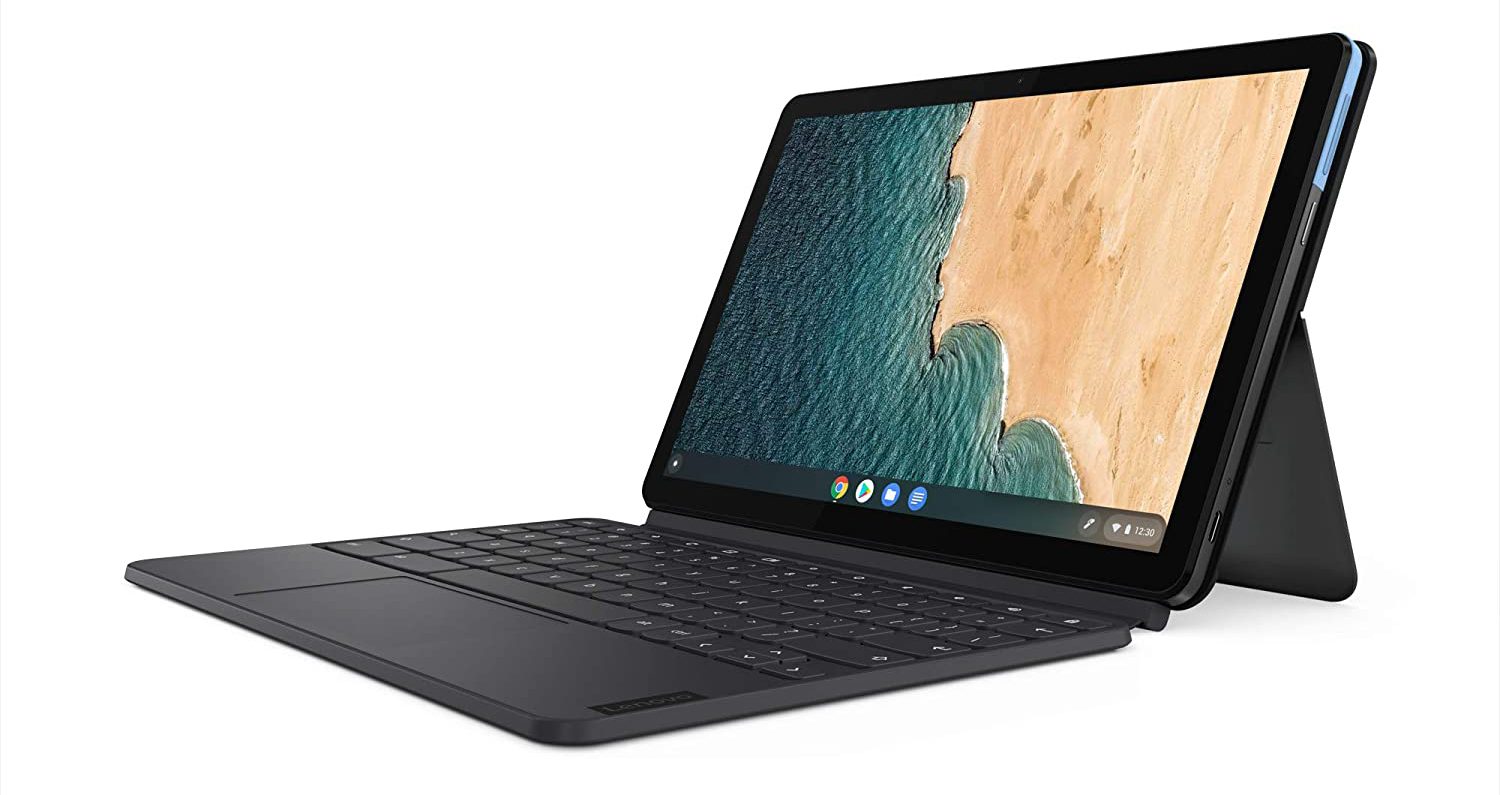 The Lenovo Chromebook duet is yet another great option for everyone who is looking forward to something affordable. This mini laptop comes with a 10.1-inch screen. Being a Chromebook you don't have to go with the spec sheets. As for the laptop, it comes with a detachable keyword along with a magnetic back cover. If you are looking for something that can offer you versatility while getting the job done, it is the perfect pick for you.
Buy on: Amazon
5. ASUS L210 Mini Laptop
The ASUS L210 is by far one of the most affordable mini laptops on our list. It can be the perfect pick as a starter for anyone getting their first laptop. There is adequate port selection in L210 including dual USB-A, MicroSD card slot, and USB-C port.
Furthermore, you can get a 180-degree hinge, making it extremely easy to share content with your friends or co-workers. The 10-hour battery backup ensures that you can last an entire day without worrying about connecting your laptop to a power socket.
Buy on Amazon
So, which small laptop you have decided to buy?
These are our top picks for the year 2023. Based on your individual preference, there is always a perfect fit for you. So, let us know down in the comment section below, which one you liked the best.