TikTok is no longer available in the Google Play Store and Apple's App Store for India. After so many accusations by the Madras High Court, on April 15, the government asked Google and Apple to remove the controversial Chinese app from their respective app stores.
Update (01/05/19) – Tiktok is Back on Google Play Store and Apple Apple Store in India
However, people who have the TikTok app already installed can continue using it without any restrictions. TikTok is one of the most popular media app used for creating and sharing short videos but in the last few days, it was facing severe hatred in the country. As per a survey by InShorts, 8 out of 10 Youngsters in India were in favour of Tiktok ban.
TikTok, owned by Chinese company ByteDance has around 230 million users in India. Madras High Court accused TikTok of "encouraging pornography" and harming the foundation, cultures and values of the nation. But talking about reality, not all the creators on the platform are creating inappropriate content.
If you are a genuine creator and looking for some other apps like TikTok, you're at the right place. Today, I will share some best TikTok alternatives for Android and iOS you can use in India. So, without any further ado, let's get started..!!
Read: 5 Best Video Downloading Apps For Android
Best TikTok Alternatives For Android and iOS
1. LIKE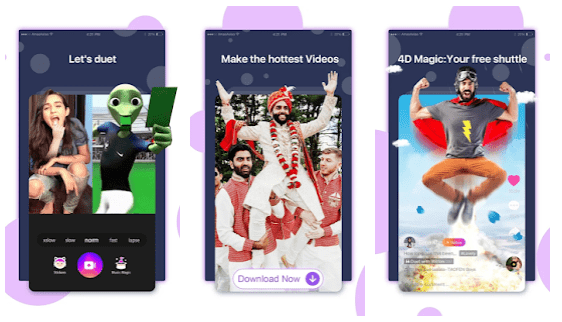 LIKE is one of the best apps like TikTok which you can use for creating amazing short videos. It has all the features such as lip-syncing, dubbing movie dialogues, etc. The best thing about this app is its magic filters. There are more than 300 special effects and filters including AI Beauty Filters, Magic Music Filter, Fashionable & stylish filters, superpower and 4D magic. If you are looking for some best TikTok alternatives, you must try this app right now.
2. Dubsmash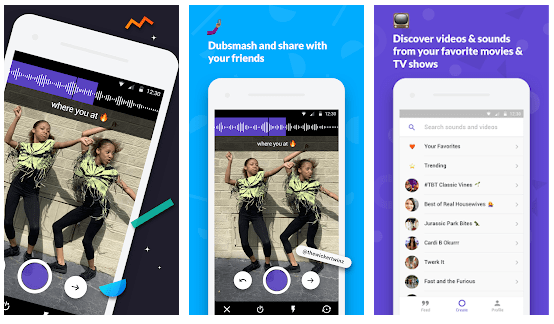 Also Read: Top 15 Most Viewed YouTube Videos of All Time
If you are into making lip sync videos and memes, Dubsmash app is perfect for you. It was released in 2014 and currently has millions of users in the world. This app has the world's largest collection of quotes and popular dialogues from movies, TV shows and from the viral videos. The user interface is simple and super easy. You just have to choose the track, record and share with your friends. Though Dubmash is not popular as TikTok, it's a wonderful platform to showcase your talent.
3. Funimate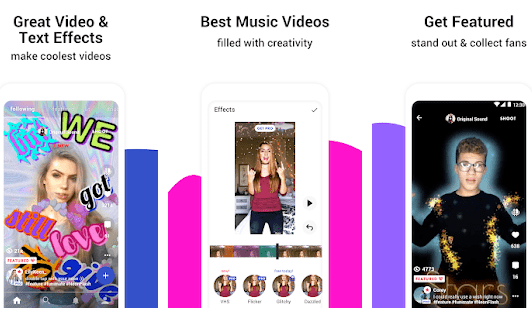 Funimate is the most interesting video editor apps for creating awesome music video clips, lip-sync videos, slow-motion videos and more. It's available for both Android and iOS devices and currently has more than 25 million users around the world. I know these apps didn't receive much limelight due to TikTok and others. But the ban will surely help them to attract users.
Just like the above two apps, Funimate is extremely easy to use. You can use more than 100 advanced video effects, emoji, stickers, texts, etc on Funimate video editor & music video maker. Overall, Funimate is one of the best TikTok alternatives you can use in India.
4. Vigo Video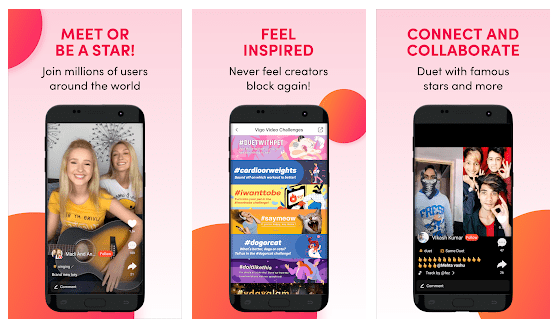 Vigo Video is a short video social network where you can share your daily lives with your friends, family and other users from all over the world. It's already one of the top competitors of TikTok and may also succeed if work on its marketing strategy. Vigo Video offers various awesome features such as lip-sync videos, musical videos, slow-motion videos, collab videos, etc. After all, everyone will like to make videos, get plenty of views, likes and comments, receive flames and ultimately converts them into real money.
5. Cheez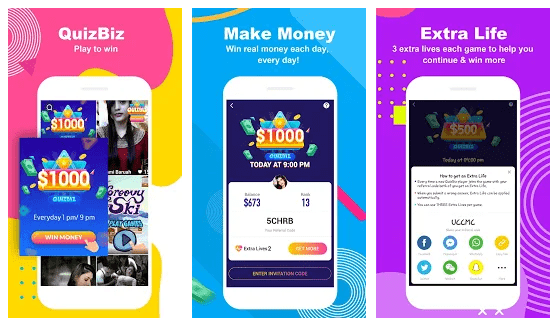 Cheez is another alternative to TikTok you can try after the ban. It may not be popular like TikTok but offers similar features. Cheez has many dancing, lip-sync, music, funny videos, etc on its platform. Not just that, if your video goes viral on Cheez, you can earn rewards. The app is open for both content creator and viewers. If you are not interested in making videos, you can simply watch videos. The app even allows the users to earn by signing in every day. If you are looking for apps like TikTok, do give it a try.
6. Triller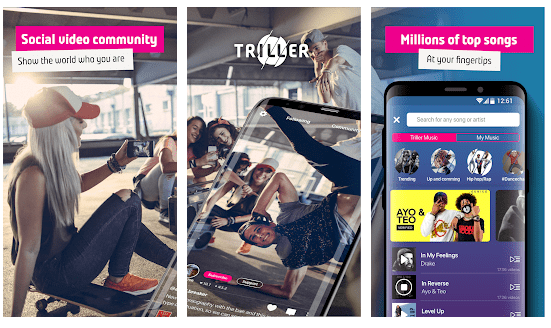 Triller is a professional social video platform which you can use to show your talent to the World. Just like TikTok, the app offers a surplus amount of features such as 100+ filters, ability to customize your videos with text, drawings and emojis, Collaborate with friends and more. Triller comes with a beautiful user interface and could be one of the best TikTok alternatives in 2019.
7. Kwai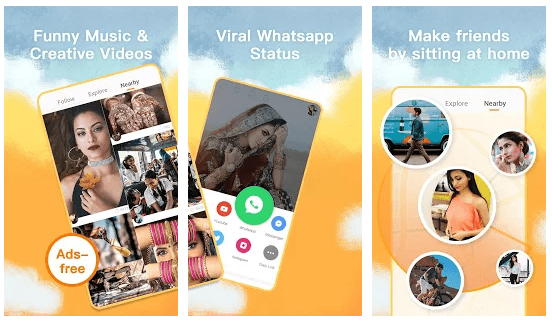 Kwai is also a very good app for people looking for apps like TikTok. If you either make videos or just watch, it entirely depends on you. This app also provides rewards and cash revenue for various activities. The company regularly hosts challenges, dance battles and special events. You can collaborate with other users and build your network. Kwai allows you to edit videos with animated filters, dynamic stickers, 4D motion effects and different overlays. Overall, it's also a very good TikTok alternative for Android and iOS devices.
Recommended: 7 Effective Video Strategies that Will Blow Up Your Instagram
Wrapping Up: Best TikTok Alternatives
So, these are some best TikTok alternatives you can use after the ban. All of these basically focuses on short videos with lesser or more features. If you know any other apps like TikTok that should be in our list, do let us know in the comments section below.