if you have used Unroll.me, then you are aware of how it makes bulk unsubscription from emails extremely simple. Unroll.me is a piece of software that allows you to unsubscribe from unwanted mails listing, what could be better than that, right?
Well, as it happens, Unroll.me also comes with a set of drawbacks that some users don't find amusing. For one, if you unsubscribe from Unroll.me, you can expect the flood of emails that were previously blocked by it. Other than that, Unroll.me has also been called out for taking the user's privacy for granted in the past.
Today, we are going to share some best Unroll.me alternatives that you can use. So, without any further ado, let's get started!
Also Read: 3 Best Free Ways to Send Encrypted Emails
Best Unroll.me Alternatives You Can Use
1. Clean Email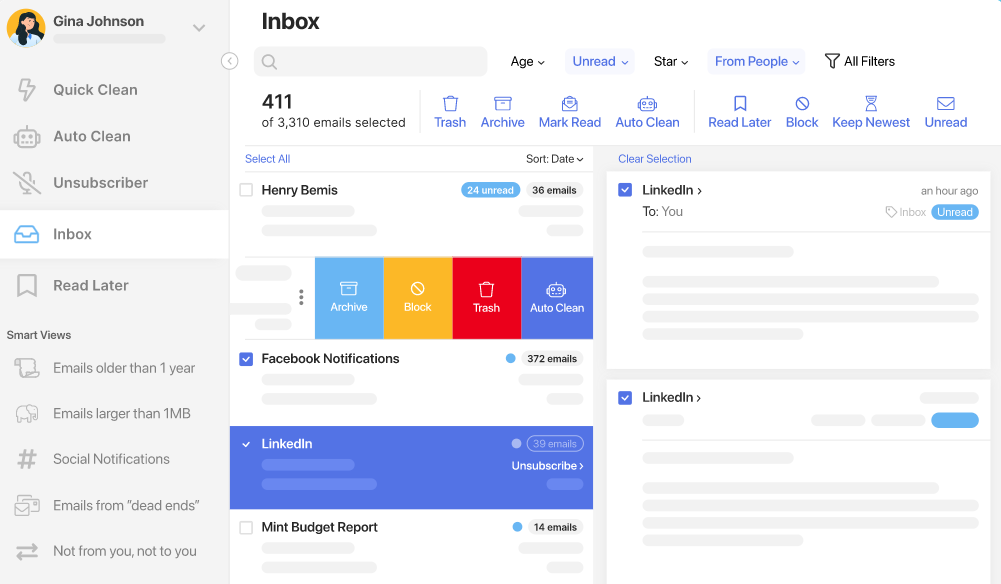 Clean Email can help you quickly delete over a thousand emails. In addition to that, it can also help you manage the new ones. Clean Email respects the user's privacy. Hence, it is a better alternative to Unroll.me. You can confidently use it for your professional as well as your personal email accounts.
This is a paid service with three different plans providing different features. It's an easy-to-use tool without any advertisements. Clean Email claims that they never gather personal data and their algorithm only scans transactional and useless emails. The prices of the plans are also reasonable and can range from $12 – $37. The cost depends on how many accounts you are using in it. The lowest plan can be used on 1 account while the costliest plan can be used on 10 accounts.
Try Clean Email
2. Gmail Unsubscriber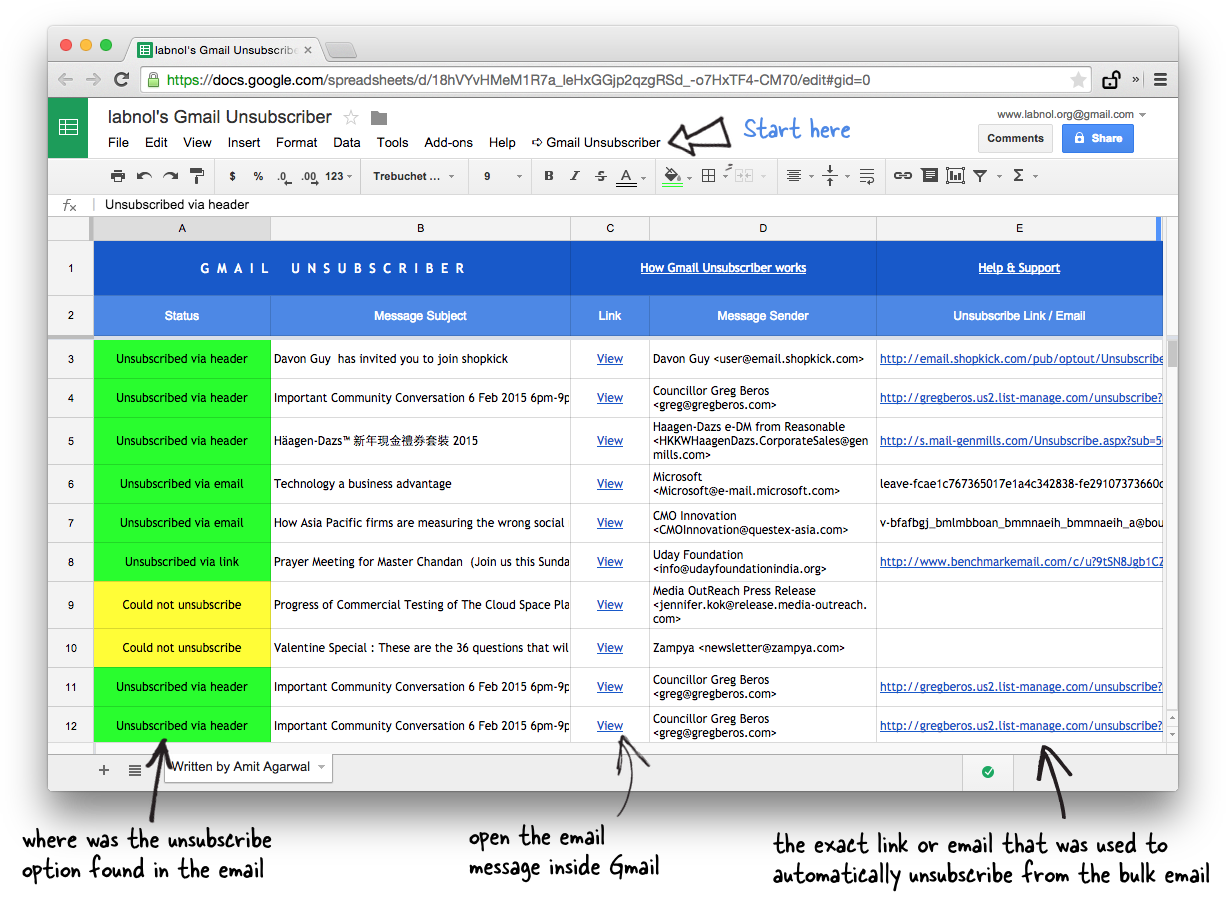 Many people confuse it with the usual Gmail unsubscribe button, but this is something else. Gmail unsubscriber is an open-source plugin available on GitHub. Once installed, it will scan your inbox and look for all the newsletters, etc. Then, it will simply try to unsubscribe and prepare a report on a Google sheet.
The sheet is neatly organized and includes the email status such as you if you have currently subscribed to the newsletter or not. This is a free plugin with room for a lot of improvement via regular updates. But, setting up Gmail Unsubscriber for the first time can be tedious as compared to others.
3. Cleanfox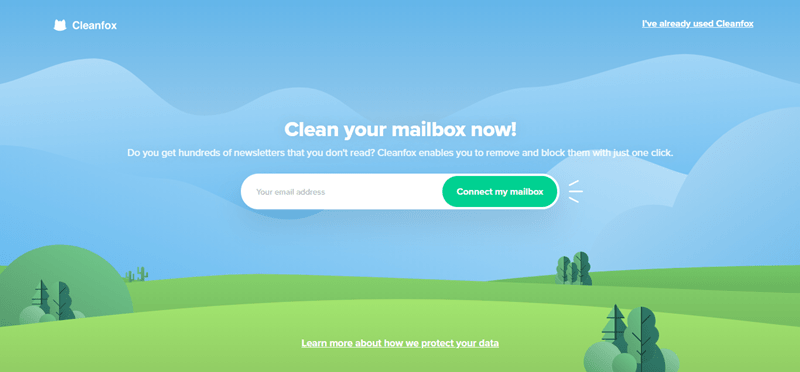 Cleanfox is also a great alternative to Unroll.me. The steps are simple. You need to connect it with your mailbox, choose the newsletter that you want to delete, and it will get the job done. Cleanfox keeps your privacy a priority. It does not only work for Gmail, but also for Outlook and other email services.
However, it works a bit differently than others. It doesn't remove or deletes the email permanently instead moves them to the trash. Overall, it's a simple and free service with a user-friendly interface. You can also download its app via Playstore and App store
Try Clean Fox
4. Leave Me Alone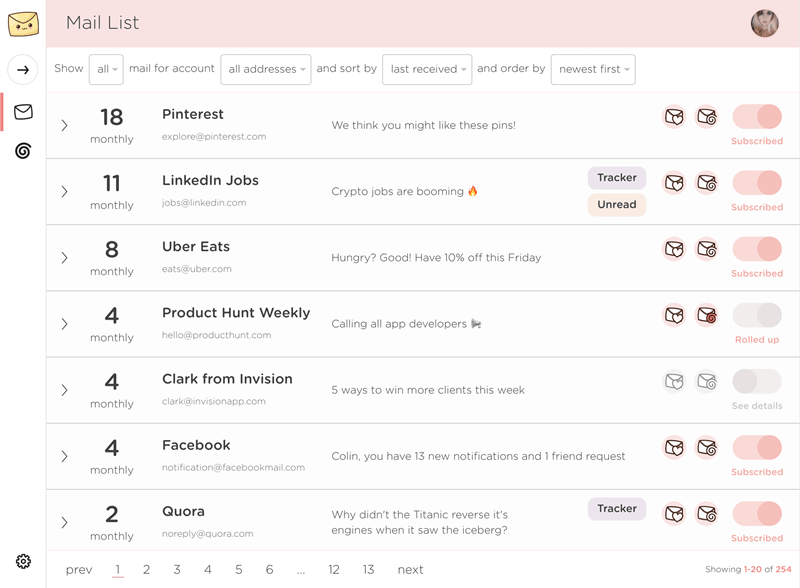 Leave Me Alone is yet another alternative to Unroll.me. With the help of this website, you can very easily unsubscribe from any unwanted mailing list. For first-time users, it gives 5 unsubscriptions as a free trial. After that, you'll have to pay as your requirements. The price ranges from $2.50 to $16.00. Leave Me Alone is also a free straightforward service when you don't have to worry about any complex procedures.
Try to Leave Me Alone
5. Unlistr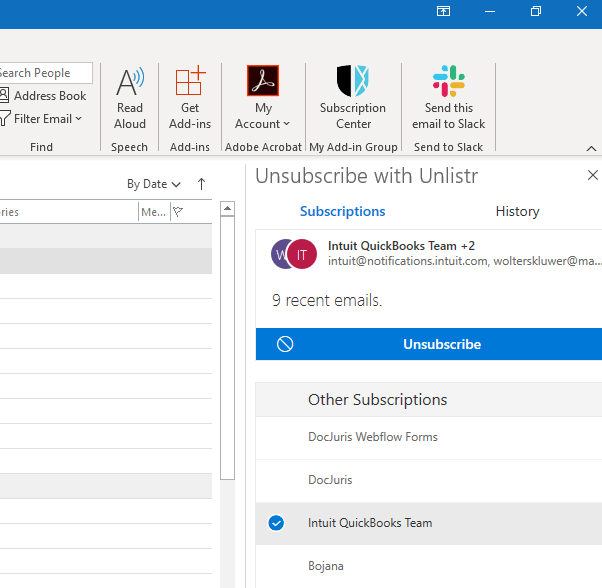 First of all, let me clear one thing that Unlistr works with Outlook only. Once setup is done, all you have to do is click on the unsubscribe button. It will automatically detect any kind of spam emails and keep them out of your sight. Unlistr also provides a batch unsubscribe option to completely get rid of such emails. If you are a Microsoft 365 user, it can help you a lot.
The free trial option is also available with 5 free unsubscriptions. Unlistr is a freemium tool that you can use for free but there are some additional paid features too. It is simple and easy, plus the setup is quick and fast.
Try Unlistr
Recommended: What is Phishing? How to Spot and Avoid Phishing Attacks?
And now, that's it for best Unroll.me alternatives. We hope that it helps you in making a more informed decision when it comes to getting that perfect email unsubscription service/tool.