There is no doubt in the fact that Wi-Fi technology has eased our way of using the internet. We can go into our mobile devices and stay in touch with the world. There is a reason why Wi-Fi is now considered to be one of the most essential commodities. For one, a home would not be complete without a Wi-Fi router and second, small interruptions in the signal of your Wi-Fi router might become a major frustration of your life.
Well, this is where WiFi extenders come into play. You must understand that as the name suggests, Wi-Fi extenders do not only extend the range of your wireless router, they also ensure that the strength of the single is strong all across the area that it covers.
If you too are in search of some of the best WiFi extenders you can buy, then you have come to the right place. We have a perfect list full of handy devices that can help you take your WiFi range to its limit and no matter if you use it in your office or at home, you are going to get rid of all the interruptions that you suffer through. So, let's get you started.
You may also like: 10 Simple Ways to Fix WiFi Connected But No Internet Access
7 Best WiFi Extender You Can Buy
1. TP-Link RE505X AX1500 WiFi Extender

This extender does only help you expand the coverage area for your Wi-Fi, but it also has certain tricks that make it different from the rest.
It has an intelligent signal light that will guide you towards the best place where you can plug it in. It can easily be connected to multiple devices at a time without showing any kind of loss in the bandwidth. It also supports Wi-Fi 6, however, your devices should be in the range of the router as well for it to work effectively.
Buy on: Amazon
2. TP-Link TL-WR902AC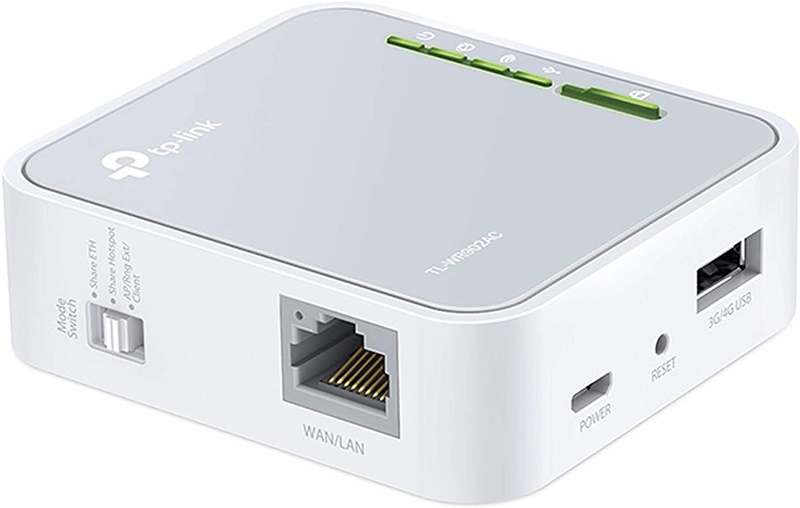 In this entire list, this is perhaps not only the best quality product but also the most portable option too. This little device is more versatile than you could think.
It offers over five different wireless modes, and of those, one acts as a Wi-Fi extender. It has a dual-band signal and can offer up to 433 Mbps on the 5 GHz band. Its portability, however, is its strongest feature. You can easily take it while traveling. What's more? Well, it also has a built-in USB port that can help you share files and other media.
Buy on: Amazon
3. TP-Link RE200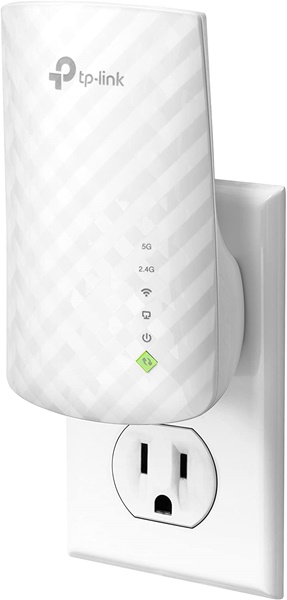 This one is by far the most valuable product on this list. It is a dual-band extender that can ensure high-speed connection across an entire floor or even up to two floors. It is small and portable, which makes it easier for you to shift it from one room to another.
Unlike the previous product, this one cannot be powered by USB. However, this one does have a sleek design that is aesthetically pleasing. The maximum connection speed for this one is 733Mbps.
Buy on: Amazon
4. TP-Link AC1200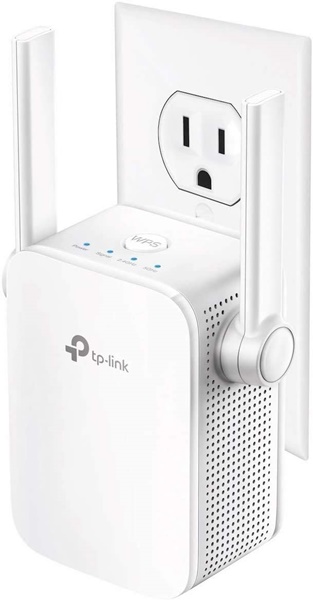 Are you in the market for a simple and less-flashy WiFi extender? Well, this is the product that you've been looking for. This small extender might just be the solution for all the interruptions related to WiFi Signals.
The maximum support speed for this extender is 300Mbps. But, it also has an Ethernet port, which means that you can connect a wired device to get even better speeds. This one might not be the fastest product, but it gets the job done quite effectively. This makes it a great addition to our list of the best Wi-Fi extenders.
Buy on: Amazon
5. Netgear Nighthawk EX7000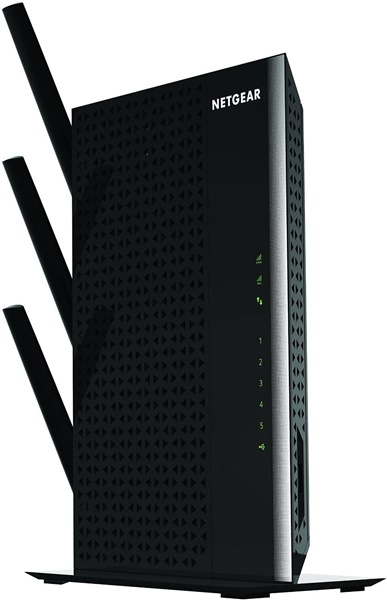 Looking for a fast Wi-Fi extender? Well, this version of nighthawk by Netgear can support over 1900 Mbps. The speed is insane. Not only that, but it also has a USB 3.0 port that can help you share your media files at a faster rate too.
In simple words, this is a solid solution for your network issues. You can even connect more than 10 devices at a single time without witnessing any loss in the bandwidth or speed of the connection.
Buy on: Amazon
6. Amped Wireless AC2600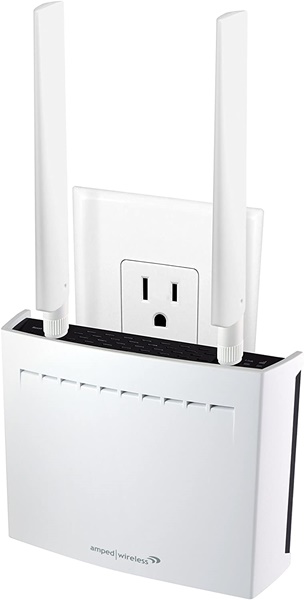 No one can deny that this device can actually do some wonders for you. Its range is wider (up to 12,000 sq) than any other products. The build quality is also very good.
Though the output speed can be quite less at 1.7 Gbps, it is still considered to be more reliable. One of the main things is that it supports MU-MIMO streaming, which is something that transmits data to compatible clients simultaneously. Hence, there is no loss in the speed of the network or the transfer.
Buy on: Amazon
7. NetgearPowerLINE 1000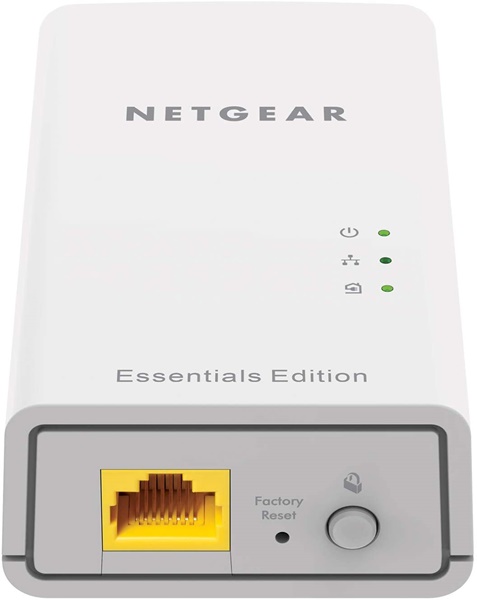 This is perhaps one of the easiest devices to set up when we are talking about the WiFi extenders. Unlike other extenders, this device has its own wireless access point. This means that it can transfer data back to the router from your computer at high speed. For this device, this speed is somewhere around 1,000 Mbps. In a way, it is more than enough for a whole bunch of devices that are connected to the extender at the same time.
Buy on: Amazon
Recommended: 5 Best Ethernet Splitters You Can Buy
Wrapping Up: Best WiFi Extenders
And with that, we have come to the end of our list of the best Wi-Fi extenders that could prove to be a valuable purchase. We hope that this list definitely showed you some of the products that are suited for your needs. The Internet, in today's world, is quite essential. And all of these products can help you make the most of this resource. Just make sure that you make an informed decision while you are at it, and if you have any doubts, feel free to drop a comment below