The most popular internet browser Google Chrome has been updated a lot in the recent years. Not only the user-interface but also its functionalities are now improved. With Google Chrome 68, it started marking Non-HTTPS websites as "not secure". But the new version comes with many new features you should know about. Today, I am going to share a simple tutorial on how to enable new emoji panel in Google Chrome.
Emojis are a great way to show emotions that can't be explained in words. That's the reason behind the increasing number of emoji lovers out there. The new version of Google Chrome also brings a hidden emoji panel as an experimental feature. So, let's see how you can enable and use it.
Enable New Emoji Panel in Google Chrome
Like all the experimental features in Chrome, the new emoji panel can also be enabled from the Chrome Flags menu. The new emoji Chrome flag is currently available for Windows, Linux, and macOS.
Steps:
1. First of all, open your Google Chrome browser and go to chrome://flags.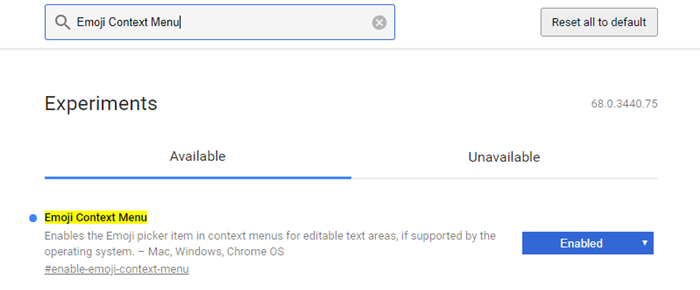 2. Then, search for Emoji Context Menu flag.
3. Set it to Enabled and restart Google Chrome.
4. Now, just right-click in any text field to find the Emoji Picker option in the menu.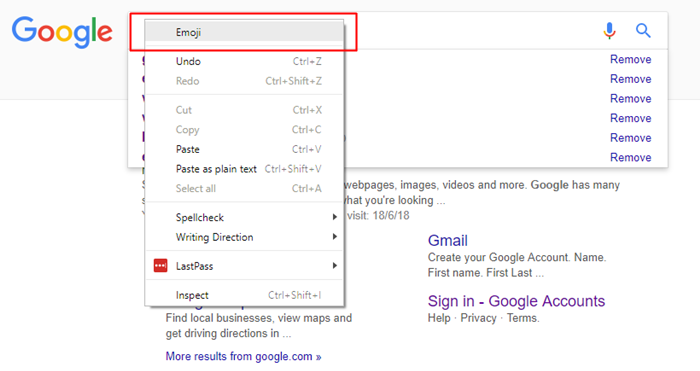 With time, Emojis are coming to each and every platform. New emojis are also being added regularly. The yet to be launched Android P also brings a set of new emojis for better user experience. This is a pretty neat feature, especially for emoji lovers. I hope this feature will be added in future updates. So, how much you use emojis? Tell me in the comment section below and for more, stay tuned with Tech4Fresher.