Most of the internet connectivity issues with Windows 10 actually comes with an easy fix. But, then there are times when you might run into the no internet secured issue. The appearance of the problem from time to time can really get frustrating at times. That is why we have curated this article offering you six ways to fix the "No Internet Secured" error in Windows 10.
What Does "No Internet Secured" Actually Imply?
Well, sometimes you would see a "No Internet Secured" message pop up in your system. It means that your internet connection is disabled or down and you won't be able to view any page on the web. There are various reasons for this, one of the reasons can be a change in your configuration settings. However, you don't worry as wireless issues in Windows 10 are relatively easier to fix than you expect them to be.
Also Read: 10 Simple Ways to Fix WiFi Connected But No Internet Access
Fix "No Internet Secured" Error on Windows 10
6 Fixes for "No Internet Secured" Error
1. Change the Property of Your Wi-Fi Connection
In order to change the properties, make sure to follow the steps down below:
First, press Windows + R keys, type "ncpa.cpl" and hit enter.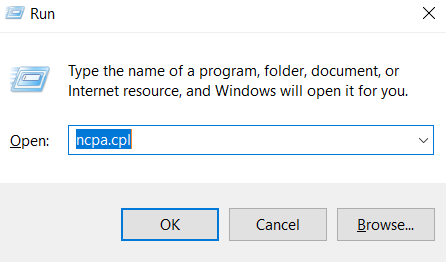 After this, you would see the "Network Connections" Window on the screen.
Now, you need to choose your network connection, right-click on it, and click on "properties".

After you're done with all these steps. Make sure that the following options are checked.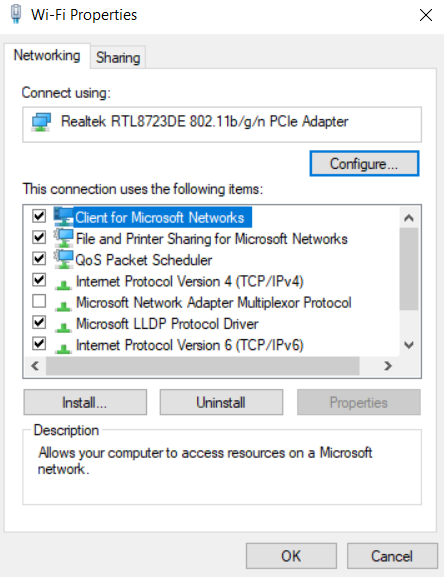 Useful Tips: 
If an Ethernet cable is connected to your PC then we advise you to remove it.
Now you need to enable airplane mode on your device.
Restart your Wi-Fi router (if you are on WiFi network).
Once the Wi-Fi router is up, you can disable the airplane mode.
Lastly, you can connect to your network connection and see if it works or not.
Also Read: 5 Free Open Source Games For Windows
2. Update the Network Drivers
Outdated drivers can be one of the reasons, 'No Internet Secured" message pops on your system. So, we would advise you to download the latest drivers to get rid of this wireless issue. You can also update the drivers within Windows using the steps mentioned below:
Press and Windows key on your keyboard and search for "Device Manager"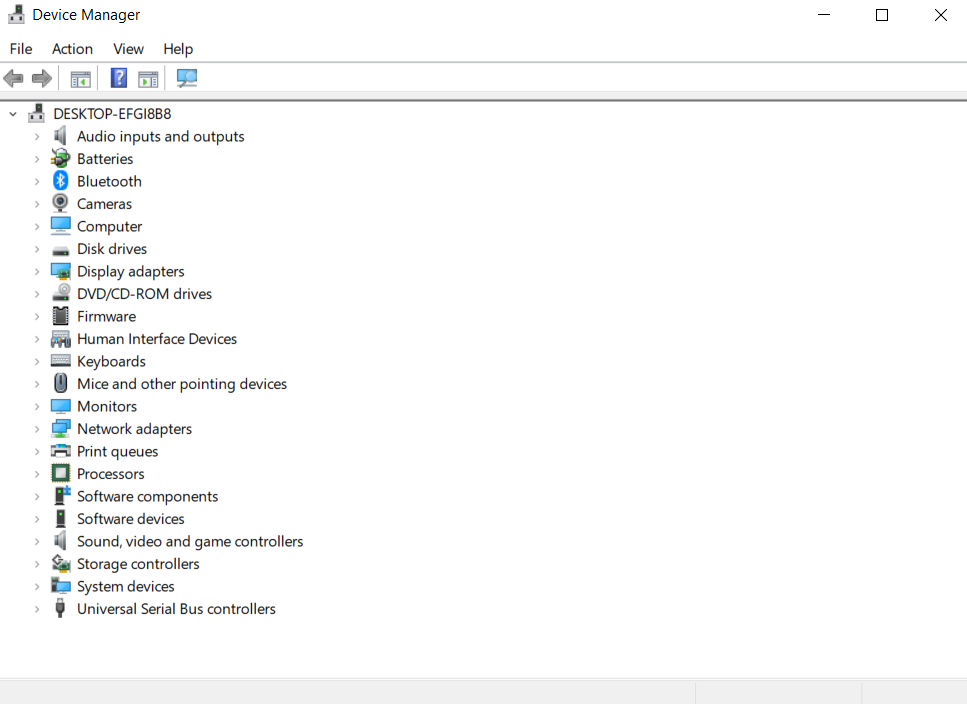 Look for the "Network adapters", Right-click on your network device and select "Update Driver"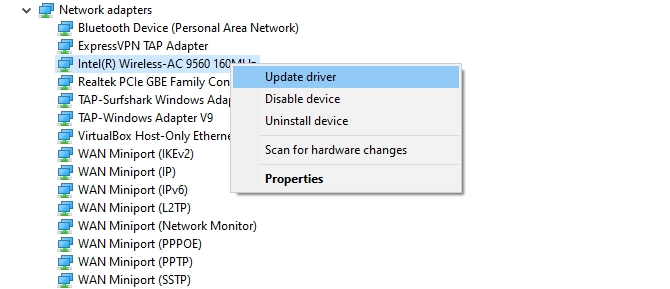 3. Disable Your VPN
Disabling the VPN can resolve this issue. To know if this is causing the problem or not. Just disable the VPN or exit it entirely. Then try connecting to the network connection. If it somehow works then you would understand that it's the client's VPN in-built security features that causing the No Internet Secured issue. We would advise you to update your VPN client. You can always connect to the new VPN server.
4. Refreshing Your Windows 10 IP Configuration
If you are not using a VPN, chances are you can still receive the same error message.
One of the easier fixes is to right-click on the Windows icon present on the left-most of the taskbar and select "Windows PowerShell". 

Type the following command:
ipconfig /release
ipconfig /renew
This way your computer can request a new IP address from your router. There are several instances that can fix the issue.
Useful Tips: 
In case, this method doesn't work, you can also try "Disable Device" and "Enable Device" options on Network Connections window after a quick reboot.
5. Reset Winsock
Winsock is yet another great way to get your internet up and running in no time. Winsock stands for Windows Sockets API. 
It contains all the specifications required by the OS to communicate with the network services. So, type the following command in Windows PowerShell to reset Winsock:
netsh winsock reset catalog
Wait for a while before your network is automatically reconnected.
6. Run Network Troubleshooter
Your last resort should be to run network troubleshooter for your Windows 10. If you are still receiving the "No Internet, Secured" error message, make sure to follow the steps as mentioned.
Press "Win + l" in order to open settings.
Select "Network troubleshooter" under "Network & Internet"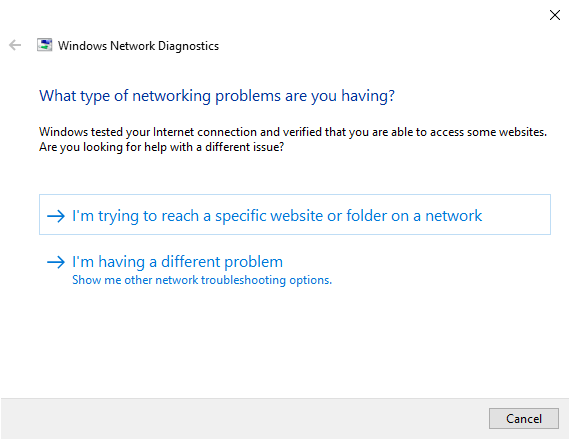 The Bottom Line
It is imperative to understand that "No Internet, Secured" is by far one of the most common Windows 10 issues. Make sure to follow the steps mentioned above and you are always good to go. Let us know in the comment section, which one worked the best for you!