Discord is the most popular text and voice chat service for gamers across the world. It's a successor to Teamspeak and Ventrilo and used by millions of gamers across the world. Discord is stable, highly customizable and comes with a user-friendly interface. The best part about Discord is you can add various bots to the server and enhance your gaming experience. Today, I am going to share a quick guide on how to add bots to the Discord server and improve it in various ways. If you are interested, check out some best Discord Bots you can add to your server.
Though adding bots to Discord server is not tough for pro users, for newbies, it might be difficult. First of all, you will need admin access to the server you want to add bots. If you already have admin privileges and can see 'Manage Server' option in your dashboard, you can proceed. Also, different bots are made to be configured in different ways. Some will require you to be logged in to the server through your browser as well as the client, others will not. So, you will have to manually check which bot is working in which way.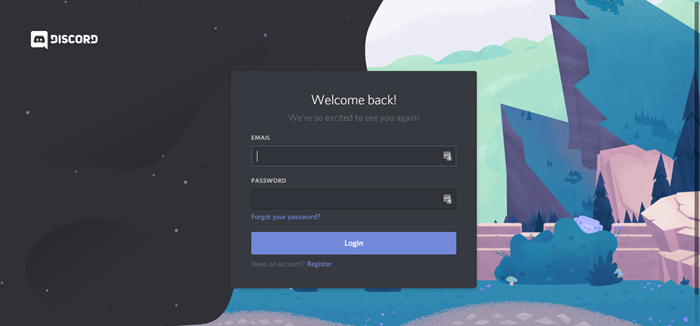 How to Add Bots to Discord Server
If you have all the permissions and decided which bot you want to add to your Discord server, follow the steps below:
First of all, visit Discord website and log in.
Go to your profile, find General Permissions and check that Manage Server is enabled.
Now, depending upon from where you are looking for bots, you can click on Add Bot to Server or Invite bot option.
Select your server from the dropdown menu and authorize the bot in the popup window that will appear.
Finally, open your discord server and find the new bot in the sidebar.
This is the easiest method of adding bots to your Discord server. I have tested this method with a few bots just to verify if it's working now or not. If you are an advanced user, you can also go for URL method which requires client id of the bot. However, I will recommend you to stick with the above method.
Where to Find Bots for Your Discord Server?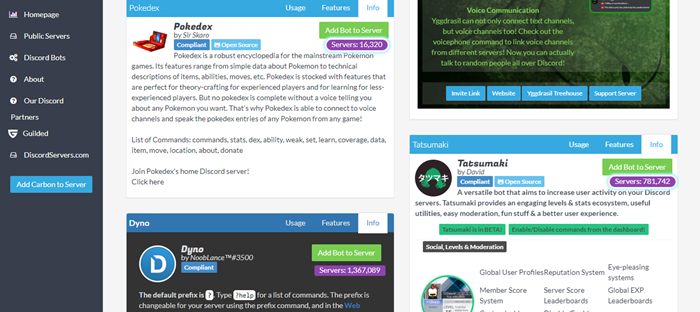 Also See: Top 10 Best Hamachi Alternatives for Virtual LAN Gaming
There are various sources which you can use to find the best bots for your Discord server. One of them is Carbonitex which offers many useful Discord bots. You just need to know your requirements and find the appropriate bot. Bots are used to add extra functionalities to your Discord server, enhance your communication experience and thus improve productivity. If you are already using some discord bots and know some discord commands, your gaming experience will be very much improved.