Playing multiplayer games with your friends is the best way to forget your daily life problems and live some awesome moments.
There are a lot of computer games which you can play with your friends and enjoy. Just call your buddies, choose your favourite multiplayer game, connect each system to a LAN router and start playing. But if your friends are away from you, the only option you have is to use a Virtual LAN server.
Now, when you start looking for virtual LAN servers, you will definitely come across Hamachi. It's quite popular among gamers from all over the world.
If you don't know, LogMeIn Hamachi is a virtual private network (VPN) application that is capable of establishing direct links between computers that are behind Network address translation (NAT) firewalls without requiring reconfiguration.
The standard version of Hamachi comes at $49 per year. It allows you to connect 6-32 computers per network. But there are many users who use the free version of this service and faces some serious limitations.
The biggest limitation on the free account is you can only connect up to 5 computers to a particular virtual LAN server.  Also, users have been reporting that they are experiencing high latency these days. Sometimes, they are even getting a ping of 20-30ms. All these are just ruining the gaming experience.
If you are also fed up of LogMeIn Hamachi and looking for some better alternative, you are at right place. Today, I will share the top 10 best Hamachi Alternatives to create virtual LAN gaming and enjoy amazing games with your friends. So, without any further ado, Let's get started..!!
Must Read: Free Open Source Games For Windows
LogMeIn Hamachi Alternatives
1. Radmin VPN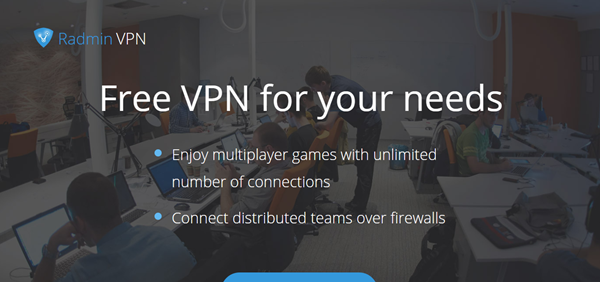 Radmin VPN has become quite popular in recent time. With its easy-to-setup interface and 100Mbps of speed, Gamers are enjoying their favourite multiplayer games without any issue. Unlike Hamachi, Radmin VPN has no limitations in terms of users. Either you are an IT professional or just a gamer who loves to enjoy multiplayer games, you won't find any difficulty in setting it up. It allows you to create a virtual LAN server and connect through a secure VPN tunnel to keep your safety and privacy assured.
Download: Radmin VPN (Free)
2. NetOverNet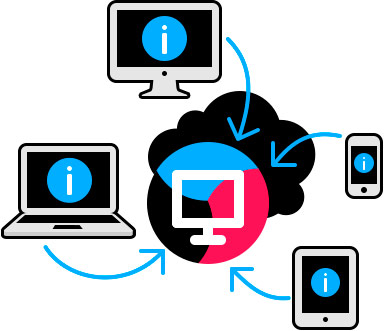 Another best Hamachi alternative is NetOverNet. It's one of the most powerful VPN emulators through which you can connect multiple devices and host gaming sessions. It also allows you to access any computer remotely. If you will take its advanced plan, you can connect up to 16 devices simultaneously. Each user connected to the network will have their own login id and password and the network can only be accessed in the user's virtual network by an IP Address. Overall, the NetOverNet is also good for creating Virtual LAN server and thus a good alternative to Hamachi.
Download: NetOverNet (Free, Basic – $5/Month, Advanced – $10/Month, XXL – $150 Per Month)
3. FreeLAN

FreeLAN is one of the most simple and open-source software that allows you to create your own virtual private network. It's fully customizable and let you create networks based on any topologies like client-server, peer-to-peer, or hybrid. The software needs no introduction as it already quite popular and used by many Gamers. One thing that might let you think again is – FreeLAN has no GUI, but the community support is superb. You will find configuration guides, setup guides, gaming information, etc here. My Gaming experience was smooth and I didn't face any connection issues. Overall, it can be considered a good alternative to Hamachi.
Download: FreeLAN (Free)
4. ZeroTier

Also Read: 9 Best Photo Viewer For Windows 10
ZeroTier is a popular software used for creating virtual LAN server for gaming and VLAN features. It's also an open-source software available for almost every platform like Windows, MacOS, iOS, Android, and Linux. ZeroTier is also one of the best Hamachi Alternative. The software is capable of providing a smooth gaming experience without any lag. As it's an open source project, you will get huge community support for your queries and issues. Overall, ZeroTier is one of the simplest ways to create a Virtual LAN server to play games with your friends. ZeroTier virtual systems are encoded end to end, and so just don't think about any safety or privacy issues.
Download ZeroTier (Free, Basic – $29/month, Professional – $100/month)
5. GameRanger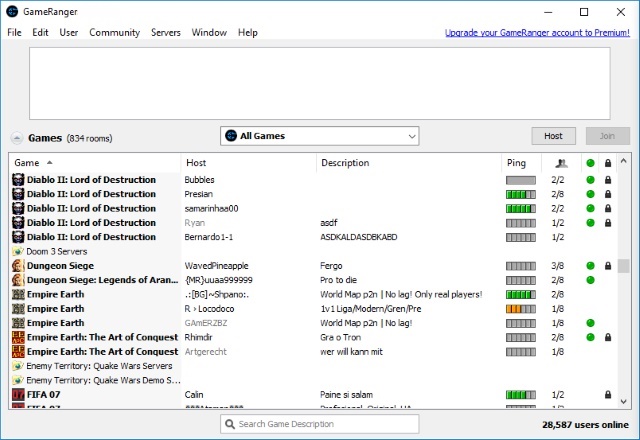 Also Read: 12 Best Discord Bots To Enhance Your Gaming Experience
GameRanger was initially launched for Mac OS only. It was one of the most preferred software for Mac gamers. But due to its growing user base and popularity, the software is now available for Windows also. The best thing about GameRanger is stability. Though I haven't used it for a long time, the user reviews are enough to decide how stable this solution is. It's the best Hamachi alternative for users who prefer stability over anything else. The only drawback of using GameRanger is it only works for a limited number of games.
Download GameRanger (Free & Paid Packages Available)
6. DynVPN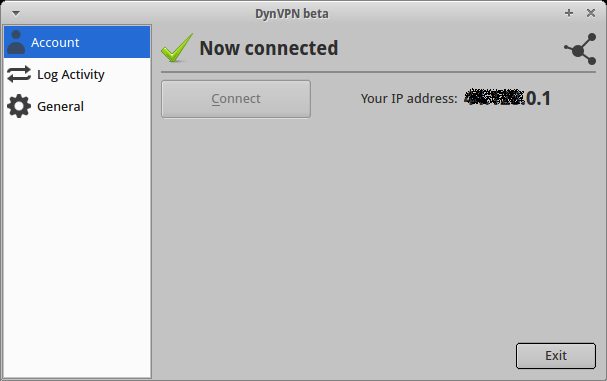 If you are looking for some simple alternative to Hamachi, DynVPN can be your choice. It allows you to create your own virtual LAN server. The interface is also user-friendly so that anyone can set up and use it without any problem. DynVPN shows you a dashboard with all your private systems after signing in. It claims that your data will be encrypted and you won't face any security issue. Overall, DynVPN is fast to deploy, easy to manage and comes with a simple dashboard.
Download: DynVPN (Free)
7. SoftEther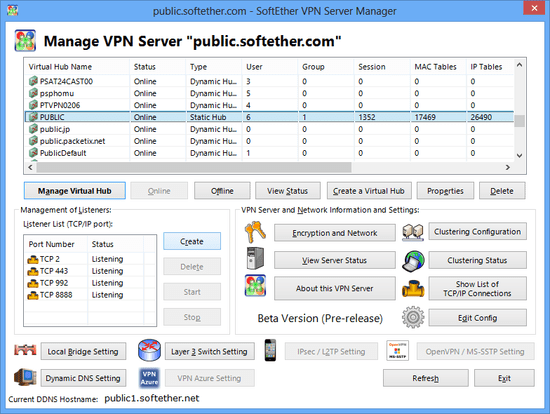 SoftEther is another best Hamachi alternative for hosting virtual gaming sessions for your friends. It's open-source software but works quite well due to the great optimization achieved through several methods. It optimizes the performance by parallel transmission, full ethernet frame utilization, clustering, etc. The software is simple but comes with some advanced features. SoftEther uses SSL-VPN Tunnelling on to pass through SSL and firewalls. The requests will be fully encrypted with AES 256-bit and RSA 4096-bit encryptions. The software is available on Windows, Mac, Linux, Solaris, and FreeBSD operating systems. So, do give a try if you are looking for programs like Hamachi.
Download: SoftEther (Free)
8. Wippien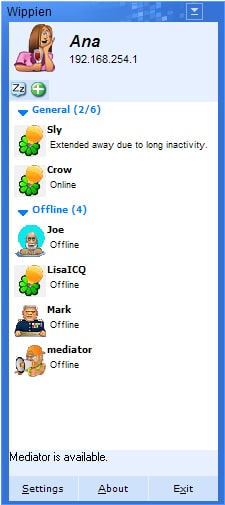 Wippien is for those people who are looking for programs like Hamachi but doesn't want to install any heavy software on their system. It's one of the lightweight and simplest solution on our list. Just like any other Hamachi alternatives, it allows you to create a virtual LAN server and play games with your friends. It's an open-source and completely free program that connects other computers with a P2P connection protocol for a VPN connection. It's only 2.03MB in size, so there's nothing wrong in trying it out.
Download Wippien (Free)
Also Read: The Best Free Open Source PDF Editors For Windows
9. Remobo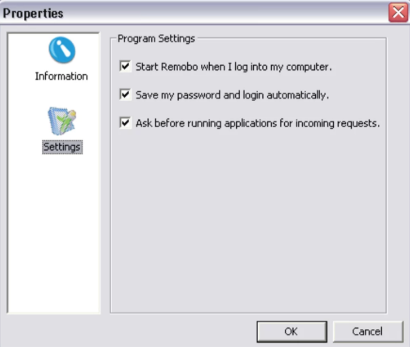 With better pinging times, Remobo is also an alternative to Hamachi. The software is easy to use and doesn't require any expert to set it up. You can add or remove users just like we do in chat rooms. Once you open the software, it will ask you to register with a username and password. Alternatively, you can also log in if you already have an account. The configuration is automatically done by the software by the reading system and connection details. Do give it a try if you are experiencing high latency while playing multiplayer games on a virtual LAN server.
Download Remobo
10. P2PVPN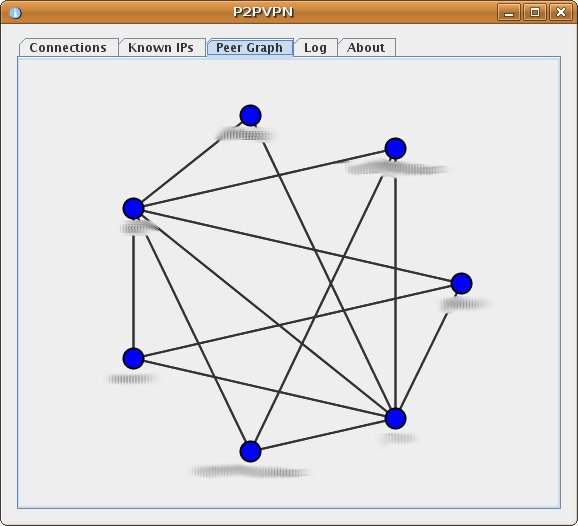 One of the oldest VPN program P2PVPN is still used by many users across the globe. It's an open-source, simple and very effective software to create virtual LAN servers. Unlike any other options, P2PVPN is developed by a single developer and completely written on Java. If you just want to create a virtual local server to play popular games like Counter-Strike or any other old games, you should go for P2PVPN. Just remember that the software hasn't received any update after 2010, so in case you face any issue, try other options.
Download P2PVPN (Free)
Wrapping Up: Top Hamachi Alternatives
LogMeIn Hamachi has a vast user-base and works fine up to 5 people. But when it comes to playing games with more than 5 friends, the above Hamachi alternatives will help you. If you are facing performance issues like increased latency, these services may also improve your experience. Though there are many programs like Hamachi, we've only included stable and popular ones. If you know any other better Hamachi alternative, make sure to comment down below.