Given the huge upsurge of live streaming, there is no point in arguing that Twitch has become one of the most prominent streaming platforms. It doesn't take time to figure out how these gaming broadcasters are actually making a living out of their Twitch income.
As much as Twitch is for entertaining gamers, it is also a lucrative platform for influencers. So, in this article, we are going to unveil how to make money on Twitch from the various sources offered by the platform.
Also Read: How to Host on Twitch
Types of Twitch Streamers
You would be surprised to know that the overall money you make on Twitch greatly depends upon the type of Twitch streamer you are. Twitch streamers can be further categorized as follows:
1. Everyday Twitch streamer
2. Twitch Affiliates
3. Twitch Partners
In the following sections, we will be discussing the various source of income you can generate based on the type of Twitch streamer you are.
Twitch Income Sources Available to Everyone
If you are realistic about making money on Twitch, your first and foremost goal should be to meet all the criteria of being a Twitch Affiliate. As a regular Twitch streamer, try to hone your streaming skills while building up a supportive audience.
That being said, here are some of the most common ways to make money on Twitch which are open to just about everyone. Just bear in mind, the majority of these methods are 'off platform' and not directly connected to Twitch whatsoever.
1. Affiliate Links
One of the most common ways in which you can make money on Twitch is by setting up various affiliate programs. While setting up affiliate links can be tedious at times, that is not exactly the case with Twitter. Since Amazon owns Twitch, you can gear your affiliates towards the same.
For every sale received via the broadcaster's link, they receive a percentage of the overall sales revenue. Just make sure not to lose credibility by suggesting just about everything for a quick buck. Try recommending products that you regularly use to your audience.
2. Selling Customized Merchandise
Technically, selling customized merchandise can be done by just about every streamer. But it often favors streamers with a larger audience. After all, nobody is going to buy merchandise from any streamer they haven't heard of.
But, once you get the first part right, it is as easy as it can ever get. Simply set up an online store and link it directly to your Twitch account. You can easily hook up with several short-run manufacturers who can create the perfect merchandise for you.
3. Donations
This is probably one of the easiest and most convenient ways in which you can make money on Twitch. You can simply ask your followers to donate and assist you in entertaining them. Just make sure that you are bringing forth value to your audience.
Even Twitch has its own donation system called Bits. But that is exclusive to Twitch Affiliates and Partners (something we will discuss in the later segment). For starters, you need to create a donation link on your page with any payment processing system including PayPal or Stripe.
Also Read: How to Donate on Twitch and How to Raid on Twitch
4. Sponsorship
Out of all the social media platforms, Twitch is known for one of the highest audience retention. In other words, viewers tend to stay longer watching their favorite streamer. This offers a great opportunity for all the brands to target such streamers.
So, overall sponsorship mostly depends upon the brands, and whether they are able to create parity with the streamer. On the contrary, since sponsorships are outside Twitch, you don't need to be exclusively a Twitch Affiliate or Partner.
5. Winning Tournaments
Last but not least, if you deem yourself a good player you can always participate in gaming tournaments (whether solo or with your team). Not only you can keep your audience entertained but at the same time win tournaments.
Just bear in mind, for the most part, it is only achievable for professional gamers, or at least for people in pro teams.
Income Sources Available to Twitch Affiliates
In order to get exclusive access to the Twitch Affiliate Program, here are some of the criteria that you need to meet:
Must stream for at least 8 hours in the last 30 days
Must stream for at least 7 days in the last 30 days
Attained an average of 3 viewers per stream
Must have an audience base of 50 followers
Once you have met the following criteria, you are automatically invited to the Twitch affiliate program. Here are some of the perks for the same:
1. Twitch Bits
Twitch Bits are basically the platform's own version of mini-donations that you can receive from the viewers. Bits are Twitch's own virtual currency that users can spend to support their favorite streamer. Currently, Twitch pays 1 cent for every Bit received by their Affiliates and Partners.
2. Twitch Subscriptions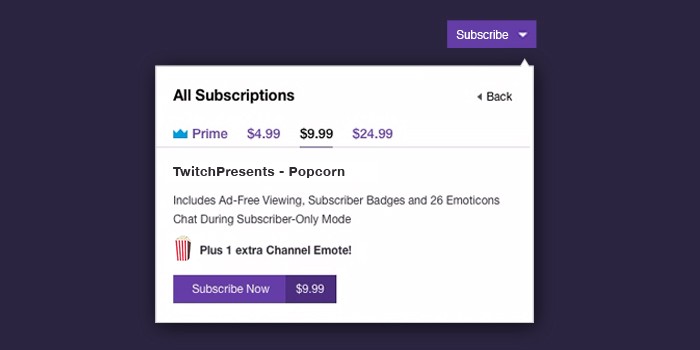 Twitch Subscriptions are by far one of the best ways in which you can attain recurring income as a streamer. You can set the subscription model for your channel to either 4.99 USD, 9.99 USD, or 24.99 USD per month. The money generated from subscriptions is split 50/50 between the streamer and Twitch.
Income Sources Available to Twitch Partners
Let's get the elephant out of the room, the Twitch Partner program is exclusive to the best streamers on the platform. Not to mention, it is invitation-only, although there is a possibility that Twitch would consider requests.
Coming from Twitch itself, evaluate a streamer based on the following factors:
For the partners, Twitch encourages only the best possible content for the audience.
Higher viewing levels are also likely to make you a Twitch Partner. Although, the company keeps a track of its streamers' behavior both on and off the platform
Lastly, Twitch expects its partners to be punctual and stream at their scheduled times.
That being said, here are some of the additional perks you can enjoy by becoming a Twitch Partner:
1. Selling Games and In-Game Items
Twitch Partners are allowed to sell games and in-game items that are derivatives of Twitch. For such items, a sale box automatically appears on the screen of the streamer. For every item sold, streamers get a flat 5% share.
2. Video Ads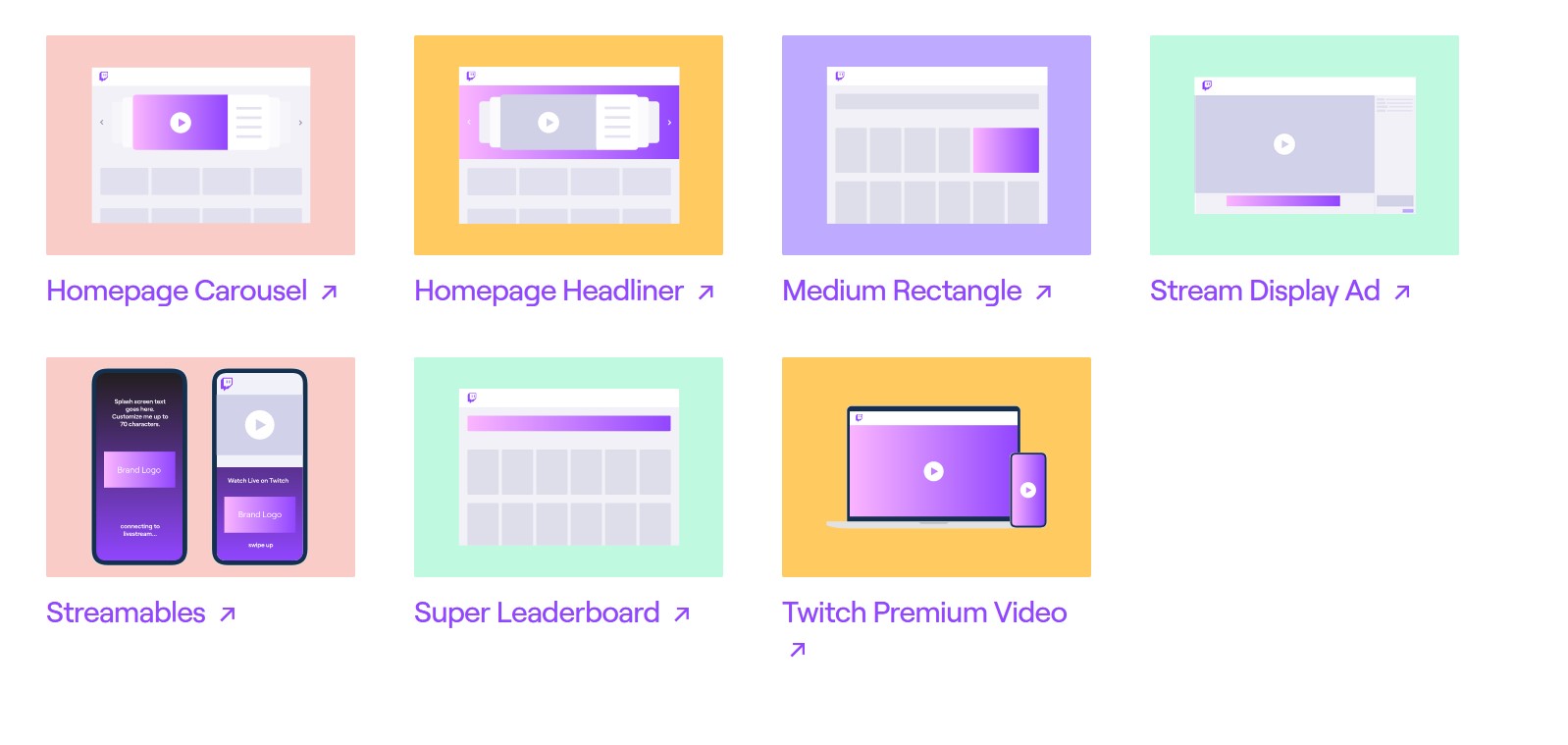 Last but not least, Twitch Partners can run ads on their video stream, just like YouTube. Partners can run ads from 30 seconds to 3 minutes on their stream. As of now, the typical pay-out ranges from 1 USD to 2 USD per 1000 views. 
Also Read: How to Link Twitch to Discord
Conclusion
This goes without saying that there is no single way to stream on Twitch. Depending on the type of content you are putting out there, you can actually seek out a prominent career on Twitch.