The latest entrant in the telecom industry Reliance Jio is changing all the dimensions in which Indians were using online services.  From the beginning, Jio has tried their best to increase their user base by providing cheaper services. The company has launched all the essential services like JioTV, Jio Cinema, Jio Magazine, etc to their platform and then linked them with Jio.
Recently, Reliance Jio has expanded their JioTV support to desktops by releasing a web version of JioTV. Now anyone with a computer or a laptop can also watch JioTV by opening its website. In order to give you some more information, JioTV is offering more than 500 channels which are far more than any other rival telecom operator. Reliance has spent crores of rupees to buy the rights to broadcast these channels on its app.
Also Read: How to Check if a Mobile Phone is Original or Fake?
Now, you don't need to install an emulator or any kind of software to watch JioTV on your PC.  All you need is a device with a browser and internet connectivity. Just follow the simple steps written below and enjoy watching your favourite channels on your PC.
Steps to Watch JioTV on PC/Laptop: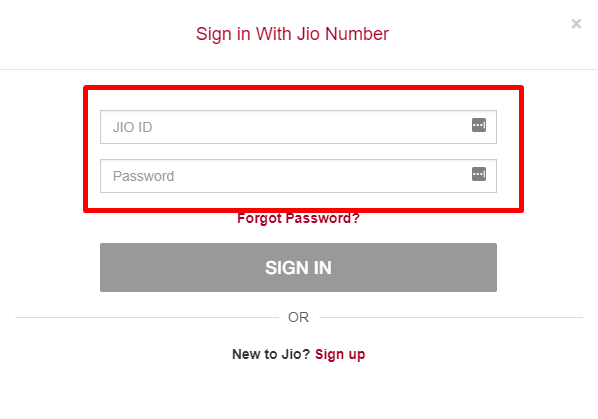 Go to JioTV's website.
Log in with your Jio ID or Email id and Password.
If you don't have the Password, click on Sign up, you will be redirected to the Jio website. Enter you Jio number to get an OTP via SMS.
Now, you can create a new password on the site and use it to log in to JioTV's website.
The website is very user-friendly and responsive. The interface of the website also looks similar to the mobile app. The website only requires Jio ID and password. So, even if you don't have Jio sim, you can still watch JioTV by using your friend's credentials.  You also don't necessarily need to be on a Jio network, any 3G, 4G or broadband network can be used to watch JioTV.
If you liked this article, don't forget to share it with your near and dear ones. For any query or suggestion, just comment below.