When you had upgraded your computer to the latest version of the operating system (say Windows 10), you liked its cool new features. But the software that you use so often is not running in this version due to some compatibility issue.
What will you do now? Of course, you don't want to downgrade your system just to use that one Software and here the concept of Virtual Machine comes in. Today, I am going to share everything about What is Virtual Machine and how to install and use it.
Also Read: Top 5 Best Antivirus For Windows 7, 8, 8.1, 10 (Free & Paid)
What is Virtual Machine?
A virtual Machine program is basically software that allows you to make a virtual computer on your computer. You can run any operating system inside this Virtual Machine. This virtual computer "machine" runs as a process in a window on your current operating system.
You can boot an operating system installer disk (or live CD) inside the virtual machine, and the operating system will be tricked into thinking that it's running on a real computer. It will be installed and then run as it is running on a real, physical machine. Now, just open the virtual machine program and start using another operating system in a separate window anytime.
The one disadvantage that you should know before installing is these virtual machines are not as fast as an operating system installed on a hardware. So, you can't do heavy tasks like rendering videos or heavy gaming here.
Also Read: How to Remotely Shutdown a Computer From Anywhere?
When do You want to Use Virtual Machine?
Your virtual machine's operating system is saved on a virtual hard drive — a big gigabyte file stored on your hard drive. The file is fetched by the operating system just like any other file in the real hard drive. This means you won't have to do anything related to partitioning here.
You can use this software in any situations like when – you want to use different versions of Windows or Linux without changing the current operating system. You can even use it if you are among those geeks who like to try every other software without harming your sole operating system.
How to Install Virtual Machine Software?
There are many Softwares available in the market for this job but I would recommend two Softwares – VMware player and Oracle VM virtual box. You can use any of them.
How to Install VMware Player?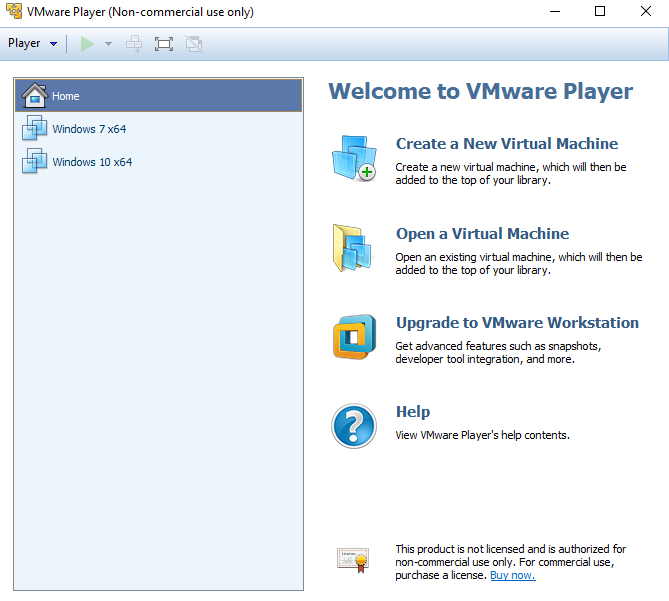 First, you have to download two things – one is VMware Software and another is the Disc Image File or ISO file of the operating system that you want to run on your VM.
Then install the VMware software like any other software. After completion, you will see a window as shown above.
Click on "Create a new virtual machine" and select the ISO file (which you already downloaded).
Now, simply proceed by clicking on next and wait till the process completes.
Note: You can also change the Hard Disk space and RAM allocated to this virtual machine in the settings. If you want to try Oracle VM virtual box, the installation process is almost similar.
Read: 5 Best Virtual Machine Software for PC in 2023
So, which operating system you want to install on a virtual machine? share with us in the comments section below.