We all keep our documents, photos, videos and many other important files on our PC. But with time, malware attacks have increased too much. Now our computers require some extra protection from these severe attacks. The Internet is flooded with the news of spyware, ransomware and other cyber attacks. These attacks infected thousands of PCs and their files. Today, we are going to share a list of top 5 best Antivirus For Windows which will definitely help you in choosing the right antivirus as per your requirements.
There are people who believe that they are very intelligent and won't get attacked by malware. But, people can only realise its severity and the loss caused by it when they become a victim. In simple words, you should never compromise with the security of your computer. If you are not a tech-savvy or pro in security, it's ok. Just admit it and consider having antivirus in your system. These Antivirus programs will not just protect your PC but also help in a situation where your PC is already by malware.
Also Read: Best Windows 10 Themes with Download Links
Best Antivirus For Windows 7, 8, 8.1 and 10 in 2020
TotalAV Free Antivirus 2020
(Sponsored)

For all Tech4Fresher Readers, get Antivirus protection for all your devices. The software is equipped with a powerful scanner that detects any malicious content and deletes it for you. Protect your device by manually scanning for free or upgrade to the full security package and let TotalAV do the work for you. The software includes top security features like adblocker, VPN, password vault and you can check all of them for free. Don't miss out on this chance!
CLICK HERE to download for FREE
---
A list of top five best antivirus for your Windows computer:
Best Antivirus for Windows 10 (Free & Paid)
Malwarebytes Anti-Malware
Kaspersky Internet Security
Bitdefender Internet Security
Norton Security Deluxe
Webroot Smarter Cyber Security
---
1. Malwarebytes Anti-Malware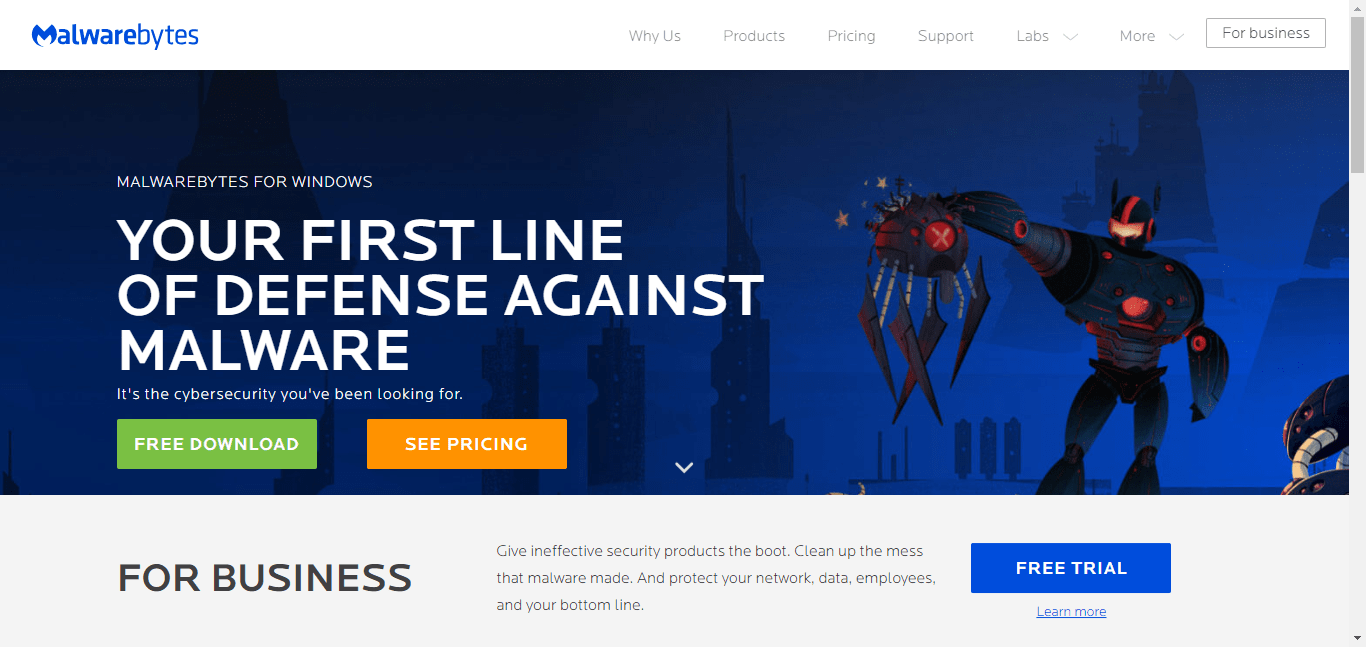 Malwarebytes Anti-Malware program is now a very popular program which protects our devices from different types of malware. When I installed this software for the first time, I was amazed by its efficient working style. The best thing about this Anti-Malware program is that it gives a one-click solution. You just need to download and install the software once. Then, open the software click "scan" and the Malwarebytes Anti-Malware will automatically neutralize all the malware it finds during the scan.
The Malwarebytes provides 6 major features with its program:
Real-time protection
Anti-exploit
Anti-ransomware
malicious website protection
Anti-malware/Anti-spyware
Anti-rootkit.
I always recommend Malwarebytes Anti-Antimalware to people who look for my advice. This tool keeps the discovered malware in the quarantine and lets you manually check and delete them.
The free version of this software comes with 14-days trial period where you can enjoy all its features. After the period will be over, you have to buy its premium version to use all its features. The free version only offers Anti-malware/Anti-spyware and Anti-rootkit features after the trial period is over. This is one of the best tools to protect your PC against any kind of malware.
Available For Platforms: Windows 10, Windows 8.1, Windows 8, Windows 7, Windows Vista (Service Pack 1 or later), Windows XP (Service Pack 3 or later, 32-bit only)
Download or Buy Link: Click Here
2. Kaspersky Internet Security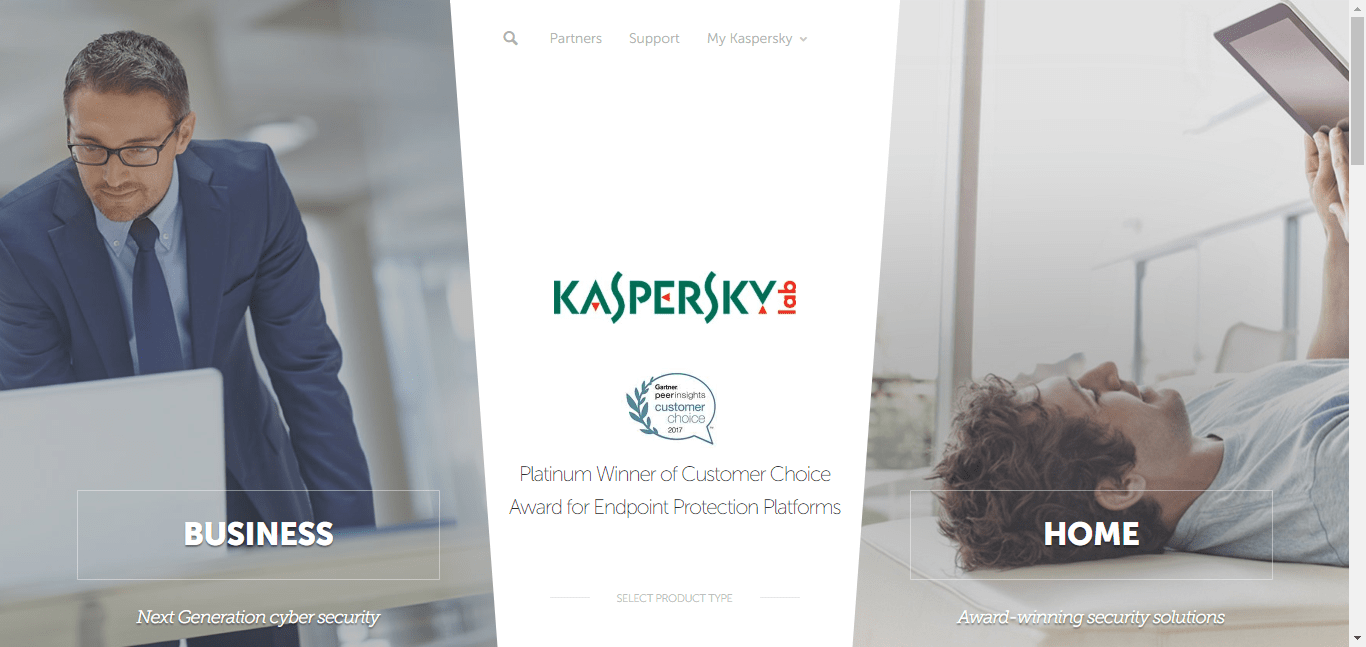 Kaspersky is another best antivirus software for Windows. The people at Kaspersky Labs are working quite hard to protect our system from malware attacks. Recently, they have launched a new Internet Security software for Windows. It basically offers three major features:
protection against malware attacks
helps to keep your private life private and boosts your security when you bank or shop online.
The best part of Kaspersky Internet Security is that it is really easy to set up. Just download and install the software with every protection enabled and that's it. It will automatically scan your PC against viruses, spyware and other types of malware attacks.
The Kaspersky Internet Security also provides an extra layer of security when you are doing banking-related tasks or payments online so that your sensitive data is never hacked by anyone.
Available For Platforms: Microsoft Windows 7, Windows 8, Windows 8.1, and Windows 10
Download or Buy Link: Click Here
3. Bitdefender Internet Security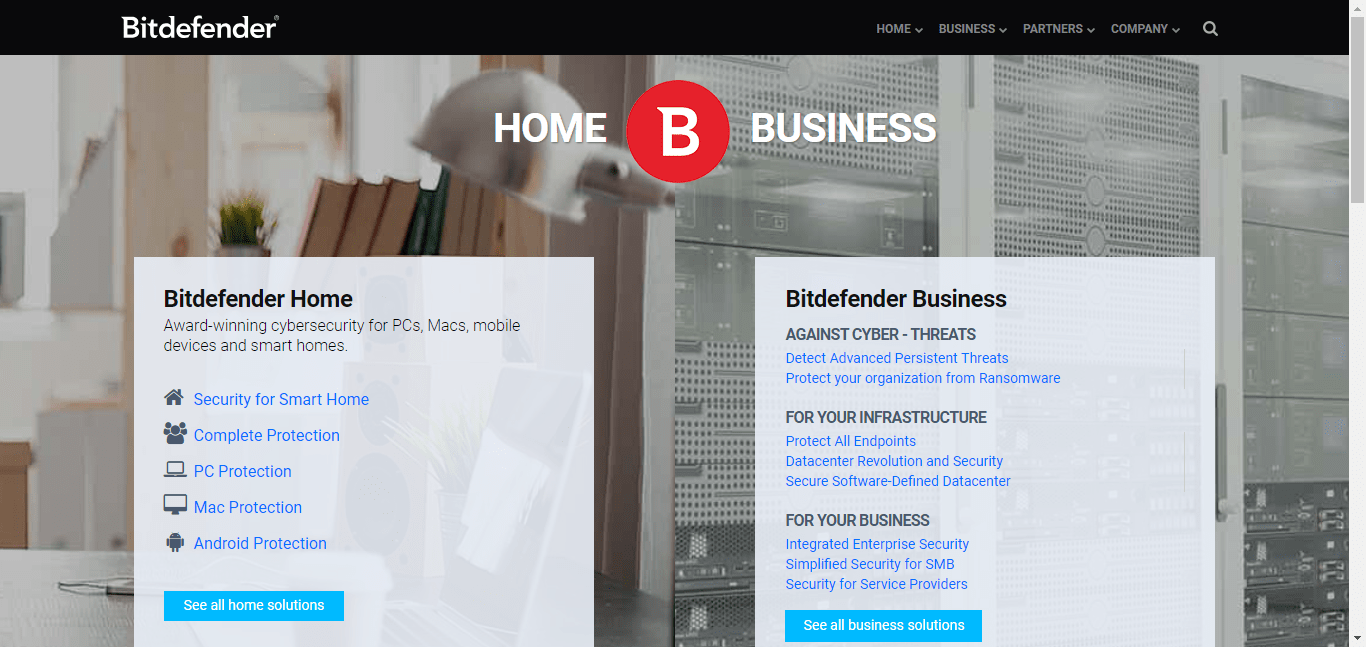 We have kept Bitdefender Internet Security at the third position in our top Antivirus for Windows list. It protects your Windows PC from varieties of malware attacks happen every day. Bitdefender Internet Security offers multi-layer ransomware protection to keep your files safe. It also offers an additional feature of protecting your privacy by safeguarding your webcam against unauthorized access.
Along with the normal file and system scans, there is a dedicated vulnerability scan feature that identifies outdated software and weak network passwords. The software also brings a Bitdefender VPN which allow you to surf the Internet by protecting your identity from many trackers which track your activities in order to serve you personalized ads. So, if you are also looking for an Antivirus software with these features, consider Bitdefender Internet security once.
Available For Platforms: Microsoft Windows 7(SP1), Microsoft Windows 8, Microsoft Windows 8.1, Microsoft Windows 10
Download or Buy Links:  Click Here
Also Read: How to Hide Files and Folders in Windows without any Software?
4. Norton Security Deluxe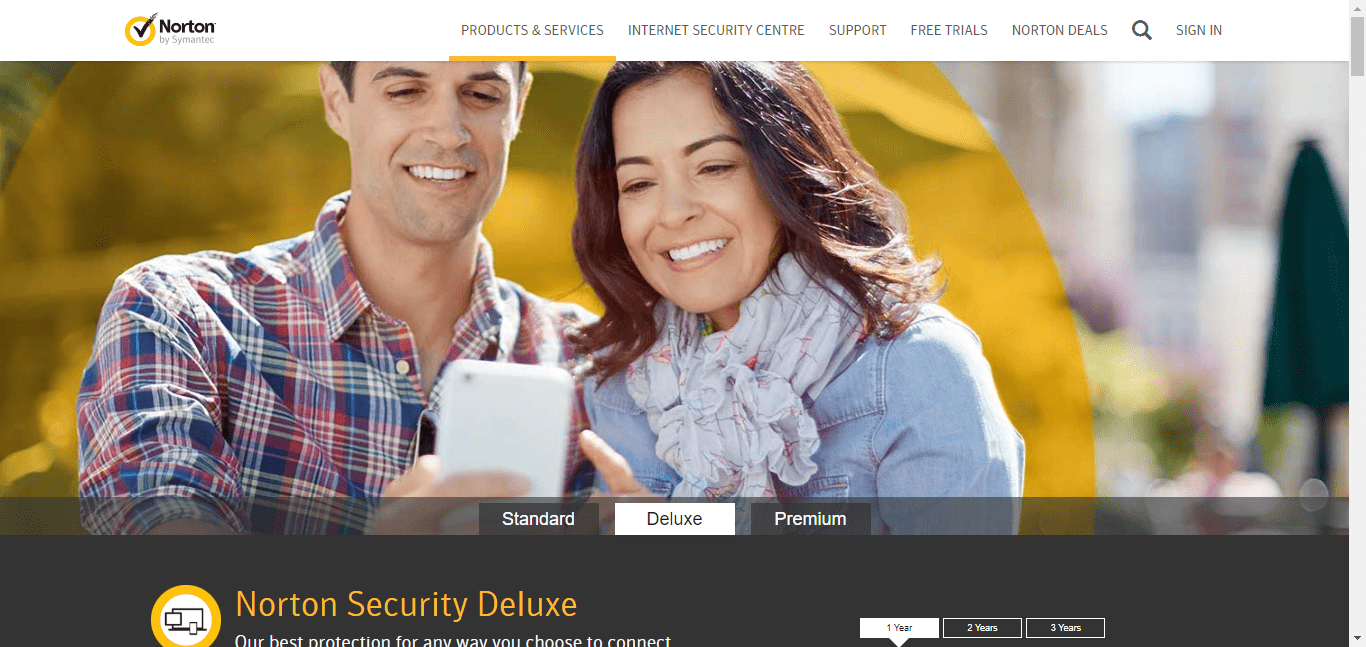 Norton Security Deluxe is another Antivirus product that we highly recommend.  It provides real-time protection against viruses and malware attacks. It basically offers four major features: Browser Protection, Password manager, Scam Insight and some performance tools to help speed up your computer.
Norton is a well-known company in security space whose Advanced security helps in protecting your private and financial information when you go online. Norton promises to provide "100% virus protection". They also provide a security expert as soon as you subscribe to their service. Now, whenever you will face a problem or don't know how to deal with that particular malware, you can directly connect to your personal security expert and ask your queries and take help.
Available For Platforms: Window XP with SP3, Windows Vista, Windows Vista SP1, SP2, Windows 7, Windows 8, Windows 8.1, and Windows 10
Download or Buy Links: Click Here
5. Webroot Smarter Cyber Security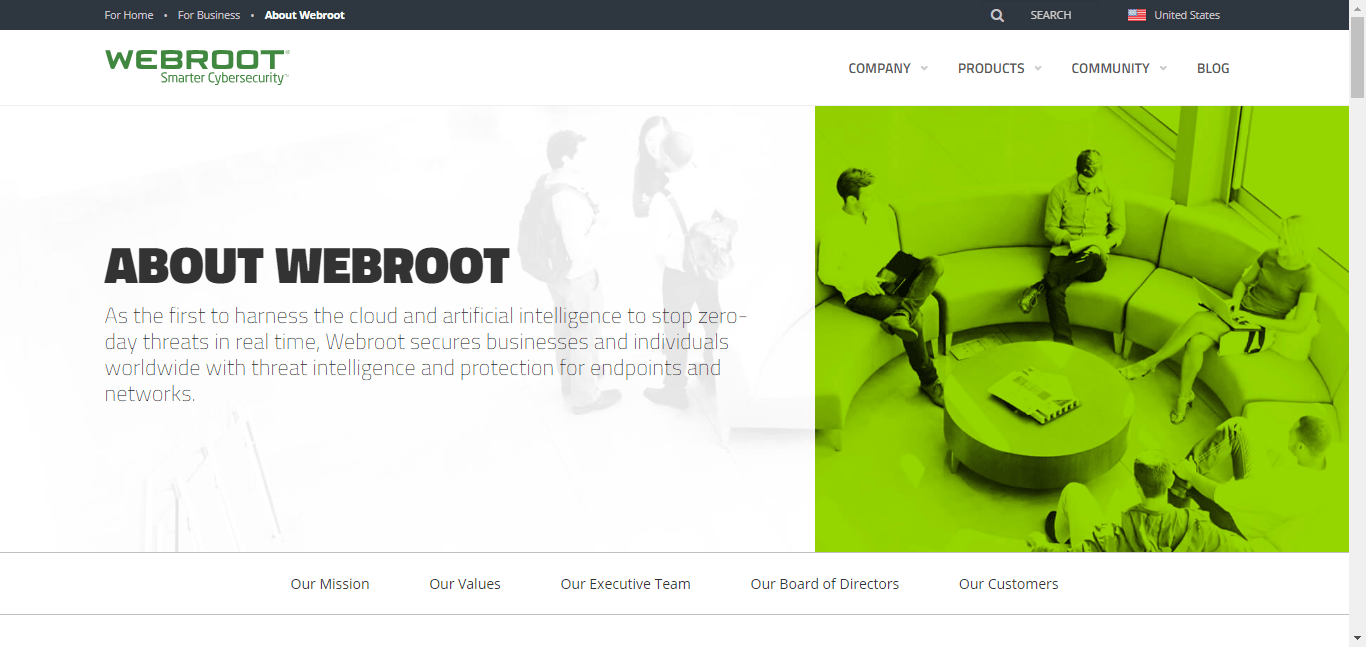 Webroot Smarter Cybersecurity is a newcomer in this top Antivirus for windows list. You might not know about this program but it is an excellent anti-malware software that can protect your PC against any kind of malware attacks. Webroot's Internet Security Plus package offers cloud-based real-time protection against various attacks of an online world.
This Antivirus program does not only protect you from malware but also protect your identity while online shopping and banking. It encrypts your usernames, passwords and credit card numbers to protect you from any financial attacks. You can install this software easily and use without any further technical configuration. It's also a very good anti-malware software for Windows.
Available For Platforms: Windows Vista, Windows Vista SP1, SP2, Windows 7, Windows 8, Windows 8.1, and Windows 10
Download or Buy Links: Click Here
Also Read: How To Create Bootable Pen Drive Without Any Software?
Protect Your PC with the Best Antivirus For Windows
Ofcourse, we don't have any control on the increasing rate of these attacks but we can definitely give little more attention towards the security of our computer and keep our assets safe. Once again, don't think like malware can never attack you. Choose an Antivirus from the above list and take a step to protect your PC. Also, don't forget to let us know which Antivirus program you liked the most.