One of the biggest mishappenings of owning a PC/laptop is that you are always subjected to malware and ransomware in one form for another. With hackers not going any time soon, the only line of defence you can possibly think of is to install the best antivirus. That is why we have curated this article on some of the most prominent antivirus software for your Windows PC.
There are people who believe that they are very intelligent and can't get attacked by malware. But, they only realize its severity when they become a victim and experience losses. In simple words, you should never compromise with the security of your computer. If you are not a techie or a pro in security, it's ok. Just admit it and consider having antivirus in your system. This Antivirus will not just protect your system from upcoming malware but also help you fix the ones currently present in your PC/Laptop.
Also Read: Best Windows 10 Themes with Download Links
The Best Antivirus Software You Can Use
TotalAV Free Antivirus 2021
(Sponsored)

For all Tech4Fresher Readers, get Antivirus protection for all your devices. The software is equipped with a powerful scanner that detects any malicious content and deletes it for you. Protect your device by manually scanning for free or upgrade to the full security package and let TotalAV do the work for you. The software includes top security features like adblocker, VPN, password vault and you can check all of them for free. Don't miss out on this chance!
CLICK HERE to download for FREE
---
1. Norton Antivirus Plus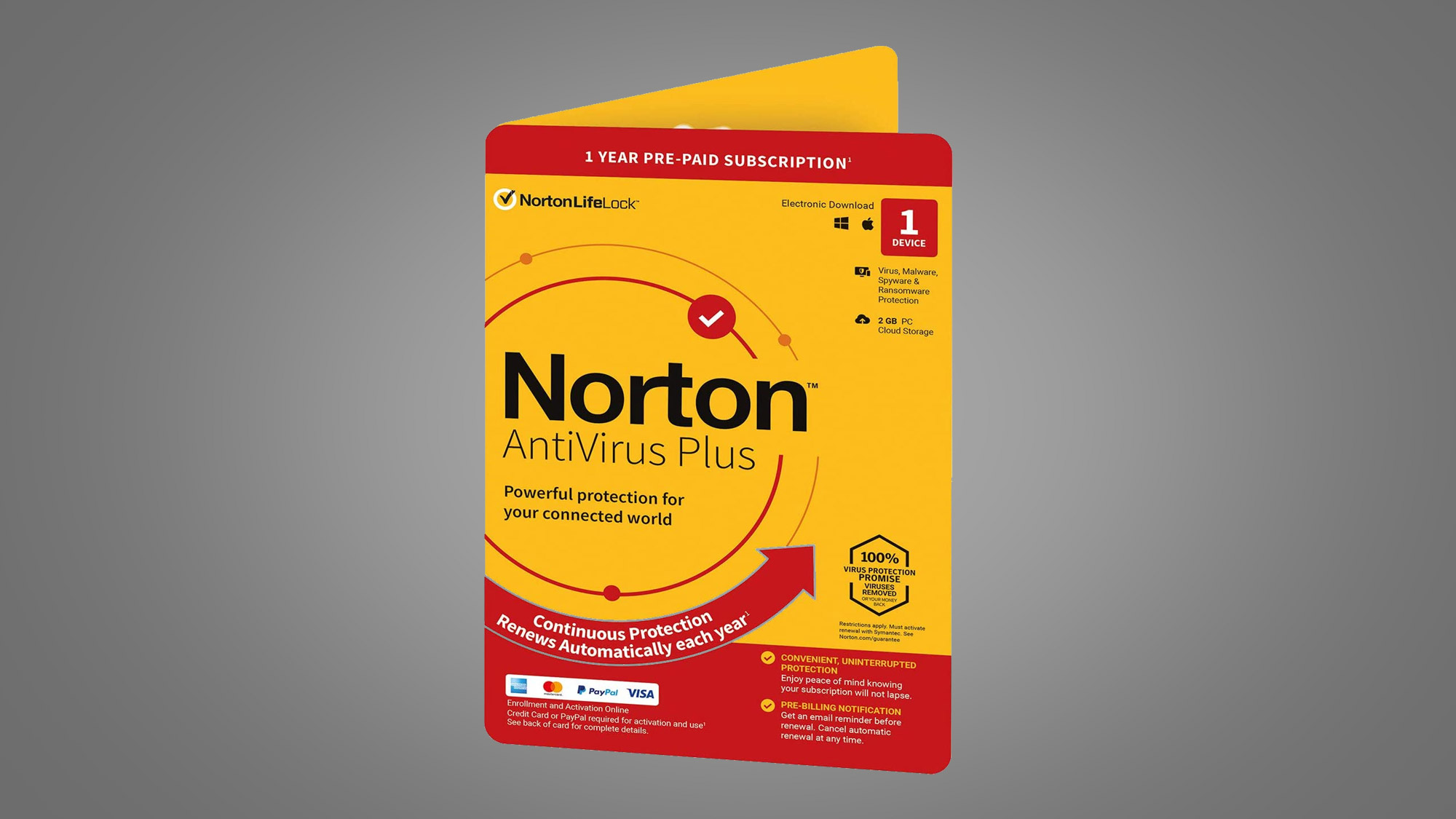 After the launch of Norton Antivirus back in 1991, they have been one of the most prominent players out there in the market. As the same suggests, Norton Antivirus Plus is one of their most comprehensive consumer product. The intelligent firewall makes sure that your system remains polished with thorough browser protection always looking out for suspicious websites.
Norton also offers a backup tool with 2GB of online storage. While Norton was successful in detecting some of the most common ransomware, the only catch that it can get resource-intensive at times. Still, for the most part, you can easily get complete security. Both the Android and iOS mobile apps are also feature-packed as well.
Pros:
The data protector works well against ransomware
Offers all the core features including online backup, password manager, firewall and exploit manager
Great browser protection
Cons:
Lack of multi-license pricing
Can get expensive for some
Pricing: 39.99 USD/year.
Download Norton Antivirus Plus
2. Bitdefender Antivirus Plus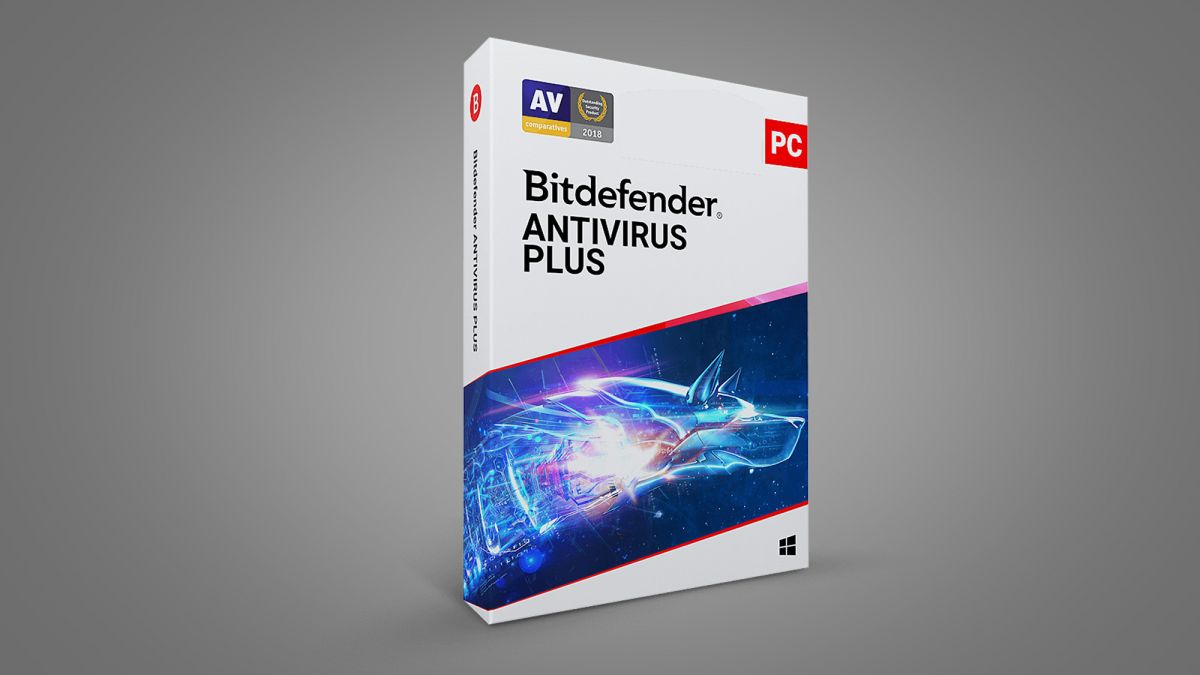 There's no point in arguing that Bitdefender is by far one of the top-rated antivirus software for this year. Not only it is feature-packed, but Bitdefender also comes with very competitive pricing. In fact, the total amount of added features is impressive enough. Further including, Bitdefender offers Safepay, which is a secured browser curated for online banking.
Recently, they have also added VPN services, while it is still capped at 200MB per day. Neither less to say, the overall interface is very intuitive and easy to understand as well. That being said, Bitdefender Antivirus Plus is the perfect offering for every beginner entering the world of antivirus.
Pros:
Offers all the core security features
Active Do Not Track
Safepay: Banking protection
Comes with included VPN
Cons:
An additional cost is required for unlimited VPN service
Pricing: 29.99 USD/year.
Download Bitdefender Antivirus Plus
3. McAfee Antivirus Plus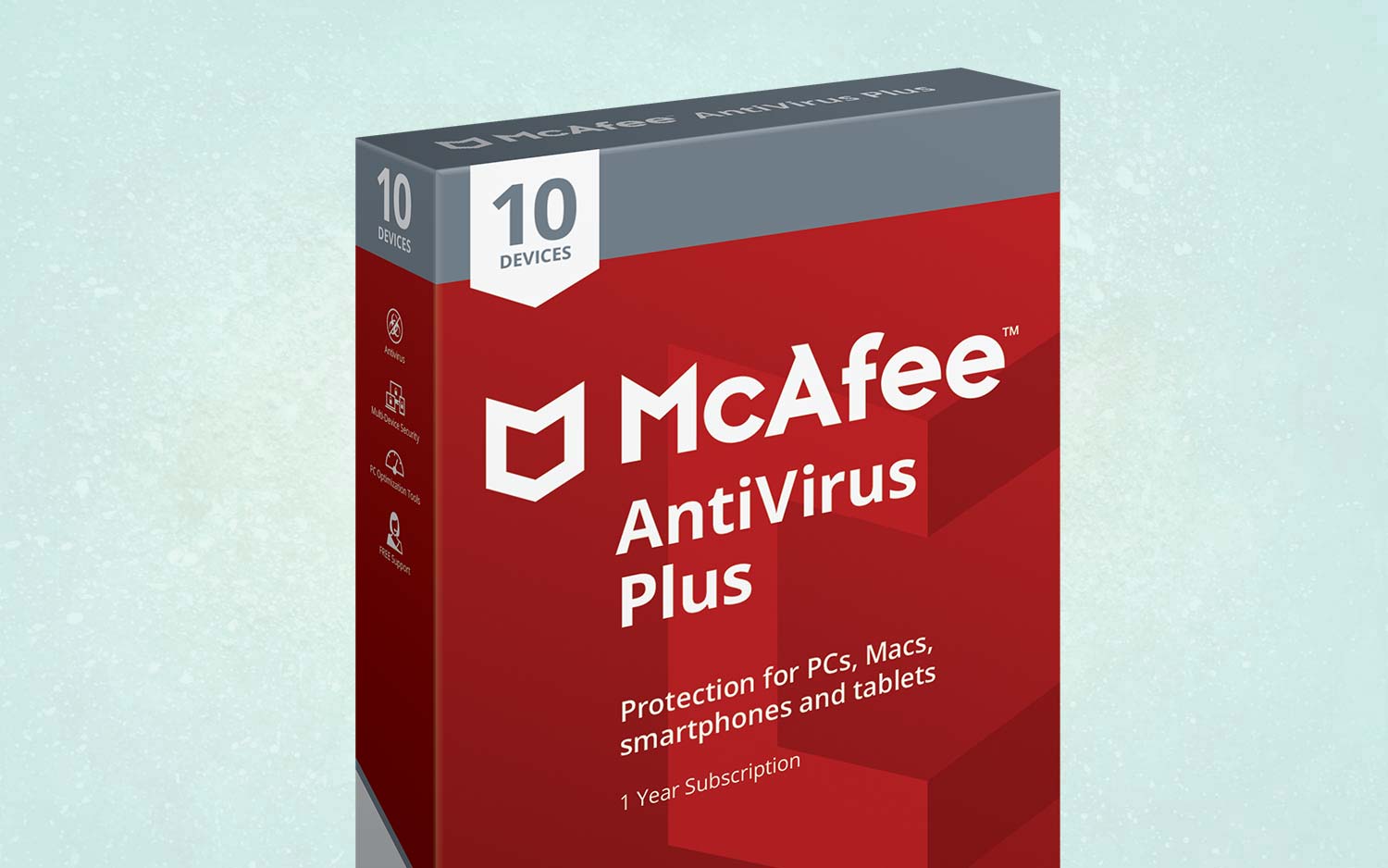 One of the most notable features of McAfee Antivirus is that, with its different offerings, it only increases the number of supported devices. Otherwise, all the core features remain just the same. Neither less to say, it is one of the best Windows antivirus that has a light system footprint. What it means is that it is less resource-intensive as compared to other software.
Apart from an intelligent firewall, you can also expect unlimited VPN services powered by TunnelBear. McAfee also offers a dedicated spam filter, along with a secured file vault and some of the best options to speed up your PC. As for the basic plan, you can always expect single device support.
Pros:
Covers up to 10 devices
Comes with a spam filter along with an intelligent firewall
Unlimited access to VPN
Offers PC Booster, and Ransom Guard
Cons:
Sometimes it misses on some modified ransomware
Pricing: 39.99 USD/year.
Download McAfee Antivirus Plus
4. Kaspersky Antivirus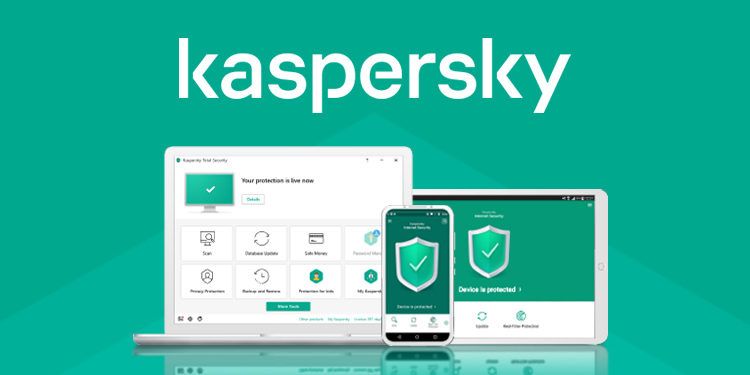 When it comes to hardcore virus protection without fancy features, Kaspersky Antivirus has got you covered. This goes without saying, while there aren't any bells and whistles when it comes to Kaspersky, but they have managed to keep the basics right. The versatility of Kaspersky makes it highly efficient in picking up unknown threats almost immediately.
Kaspersky also includes an intelligent firewall that ensures there aren't any security breaches. You can also expect smart parental control along with a full-fledged password manager. Keeping all the technical aspects aside, another aspect of Kaspersky that's truly commendable is its customer support. You can always reach out to them via phone as well as email. In fact, they are also quick at the response.
Pros:
Offers great protection against ransomware
State-of-the-art customer support
Configurable virus scans
Prevents against crypto mining infection
Cons:
Only fewer information for vulnerability scans
Pricing: 59.99 USD/year.
Download Kaspersky Antivirus
5. Webroot SecureAnywhere Antivirus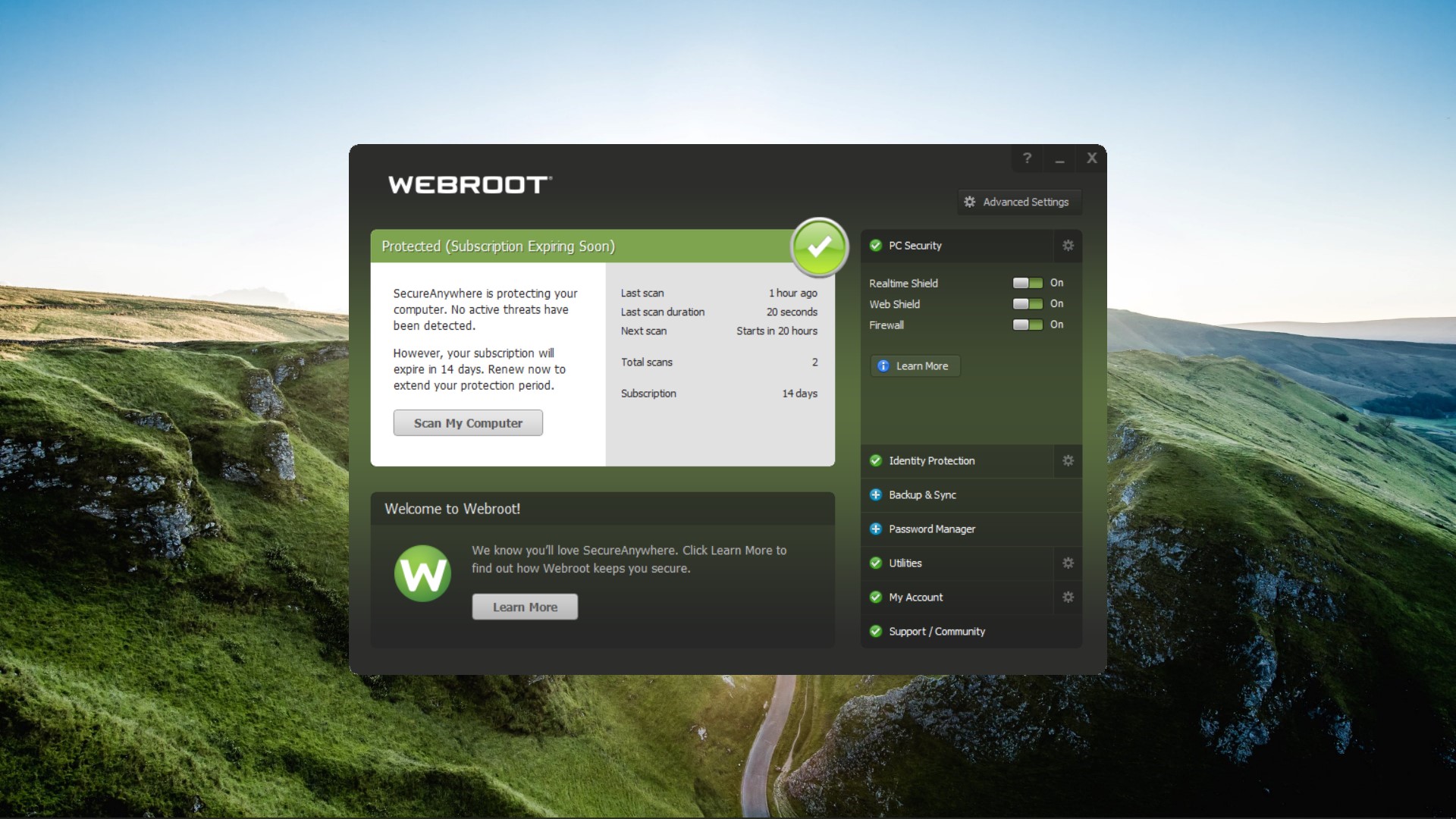 If you want an antivirus that is lightweight and doesn't require much of the system resources, Webroot SecureAnywhere has got you covered. But at the same time, it hasn't compromised any of the core features that you can ask for in an antivirus. The primary reason being, all the virus definitions are basically stored within the cloud.
Further including, there's the feature of a smart 'firewall' along with the ability to perform quick virus scans within a matter of minutes. Apart from Windows, Webroot SecureAnymore also offers comprehensive coverage for macOS as well as smartphones. Partnered with LastPass, you can also get a dedicated password manager as well. In other words, Webroot SecureAnymore is everything you can possibly ask for in antivirus software.
Pros:
Offers a plethora of protection against exploits, ransomware
State-of-the-art behaviour-based detection
Very fast virus scans
Cons:
Protection against phishing might seem ineffective
Pricing: 29.99 USD/year.
Download Webroot SecureAnywhere Antivirus
6. Malwarebytes Premium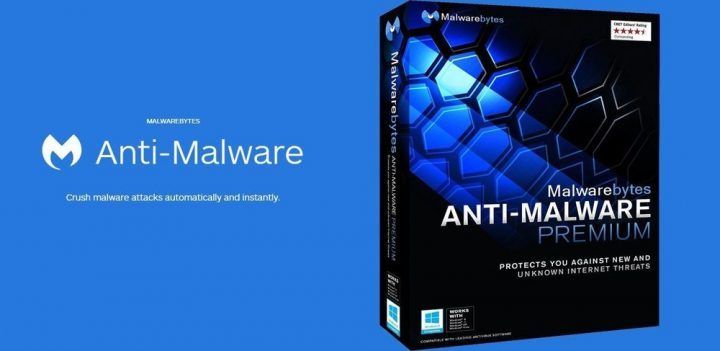 Long gone are the days, when Malwarebytes was just your antivirus's sidekick. Now, it has become a completely full-blown antivirus with all the up-to-date features. For starters, Malwarebytes Premium comes with a very simple yet intuitive UI, making it easier to navigate.
While web protection can easily provide you with all the basic security from the internet, it's multi-layer system of protection, Malwarebytes can even detect zero-day ransomware. With real-time protection and flexible scanning options, Malwarebytes is surely on par with some of the biggest contenders out there in the market.
Pros:
Can easily block malicious URLs
Comprehensive malware protection
Behaviour-based detection
Exploit protection
Cons:
Phishing protection felt ineffective
Pricing: 39.99 USD/year.
Download Malwarebytes Premium
Recommended: The Best VPN Service You Can Use
Should You Rely on Microsoft Defender?
This goes without saying, the idea of using Microsoft Defender has always been in debate. While it is completely subjective on one's preferences, still is it even possible to simply rely on Microsoft Defender? And the answer is a big YES! If you are someone who always practices safe computing, it is fairly possible to some extent. All you need to do is make sure whether the software is up-to-date, or using a strong password altogether.
If you don't click on suspicious emails or links, don't download unknown files and software, the chances of experiencing any ransomware attack are less. Microsoft Defender is completely free to use and covers all the basics you need to get complete protection. Users also have the flexibility to change their antivirus settings according to their preferences. And the best part? In case you install any third-party antivirus, Windows 10 will disable its own antivirus. In other words, you can always rely upon Microsoft Defender as a free antivirus alternative.
What to Look for in an Antivirus Software?
If you are on the hunt for the best antivirus software there are certain features you need to look for before anything else. With the increasing number of threats targeting computers are increasing every single day, the choices for antivirus are endless as well. So, in this section, we are going to discuss some of the most crucial aspects to look for while purchasing antivirus software.
1. Price
This goes without saying, but price tags are one of the biggest determining factors when it comes to buying antivirus. Based on the offered features, there are various prices to choose from. While some software is completely free to use, other ends with hundreds of dollars. So, make sure to choose the one that offers reasonable pricing along with all the necessary features to work with.
2. Malware Scans
Go with an antivirus that not only protects you from malware but actually keeps an eye out for them. Compromised personal information is always something to worry about. Look for the antivirus that offers a plethora of scan features as well. This includes a quick scan, complete scan along scheduled scan that goes with your preferred time.
3. Email Scan
Getting an antivirus that offers email scans into its core feature is an absolute must-have. This is something that can truly help you in your time of need. After all, a large portion of the computer attack occurs from clicking on spam emails alone.
With an attachment embedded within the mail, only an antivirus can check them prior to opening and alert you beforehand.
4. Download Protection
Another great feature to look for in any antivirus software is download protection. Oftentimes, misleading download links can compel you to install trojans and malware disguised as legitimate software. Antivirus software can provide you with the right assistance, scanning your downloaded files prior to opening them.
Protect Your PC With Best Antivirus Software
So, that was our curated list of some of the best antivirus software you can use. Bear in mind, the antivirus can only save your information to a certain extent. For the most part, always abide by safe computing methods and stay vigilant while browsing the internet.